Serenity by Duffy London: A geometric table inspired by Japanese rock gardens
Duffy London, the design studio whose creative pieces include Abyss Dining table and UP Balloon Coffee Table, continues to play with the concepts of gravity, geometry and illusion with its latest release - Serenity.
Serenity is a single-piece console table that appears to defy gravity, toying with our visual perspectives in a playful three-dimensional trompe l'oeil.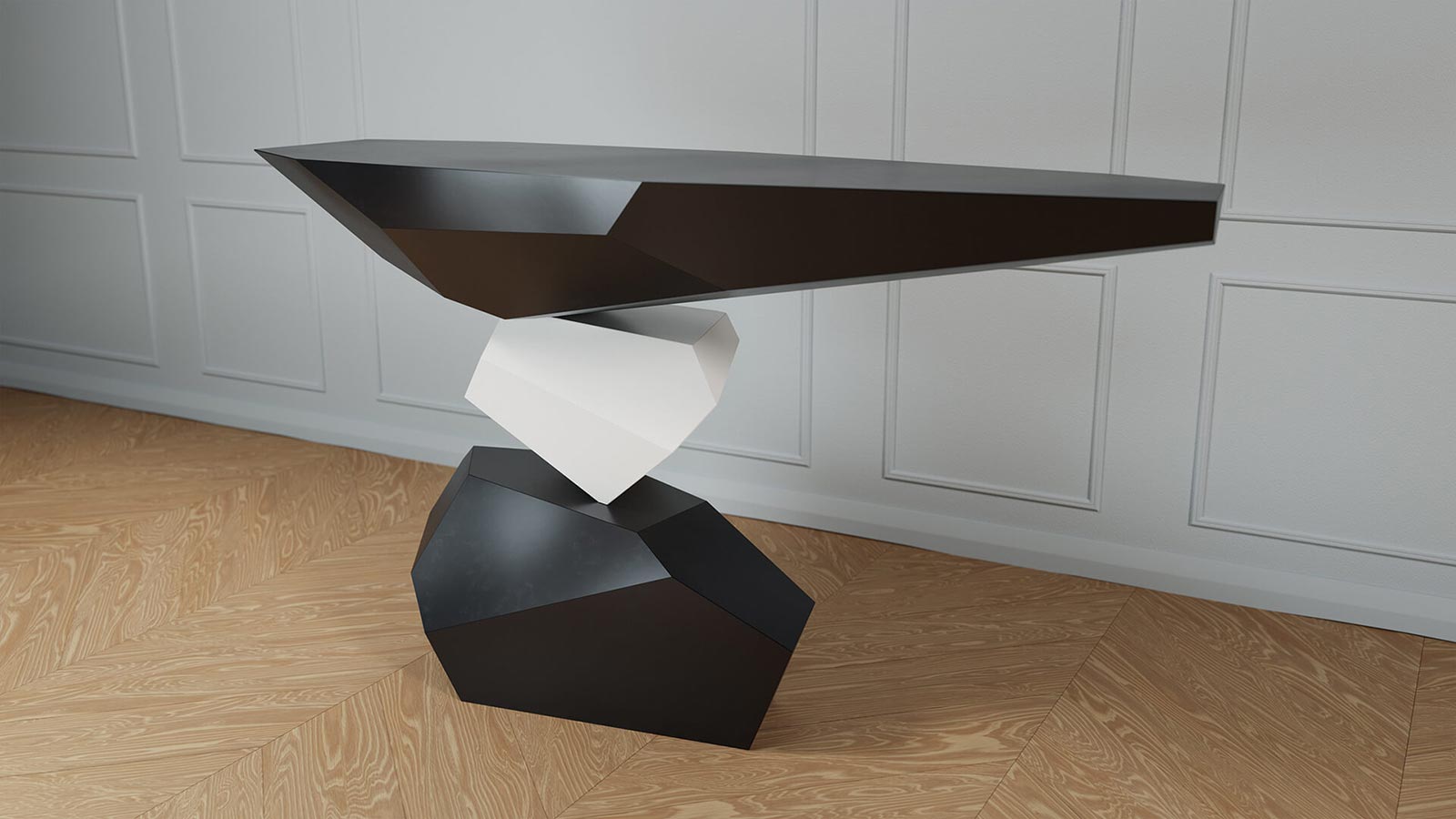 The table is formed from three distinct blocks, each one made of powder-coated mild steel, or highly polished stainless steel to create a mirrored reflective surface. The geometric forms appear balanced one on top of the other, offering a moment for thought and reflection.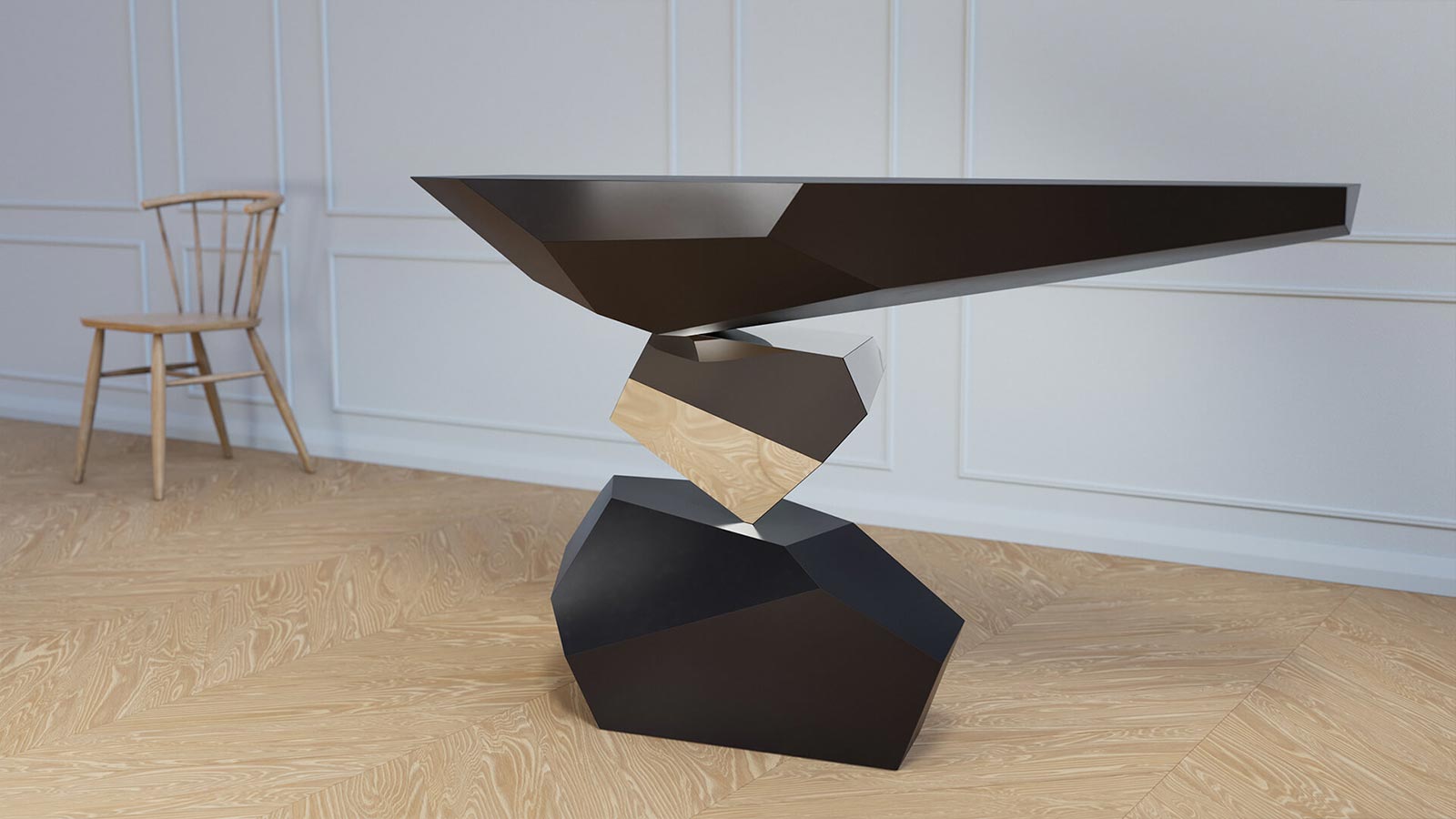 "I think that it is important to remind ourselves to have moments of stillness and quiet in our often-hectic day to day lives," said Joe Wonham, designer at Duffy London. "Serenity offers a chance to take a moment of reflection, to block out the outside world, and to draw focus from the point of balance."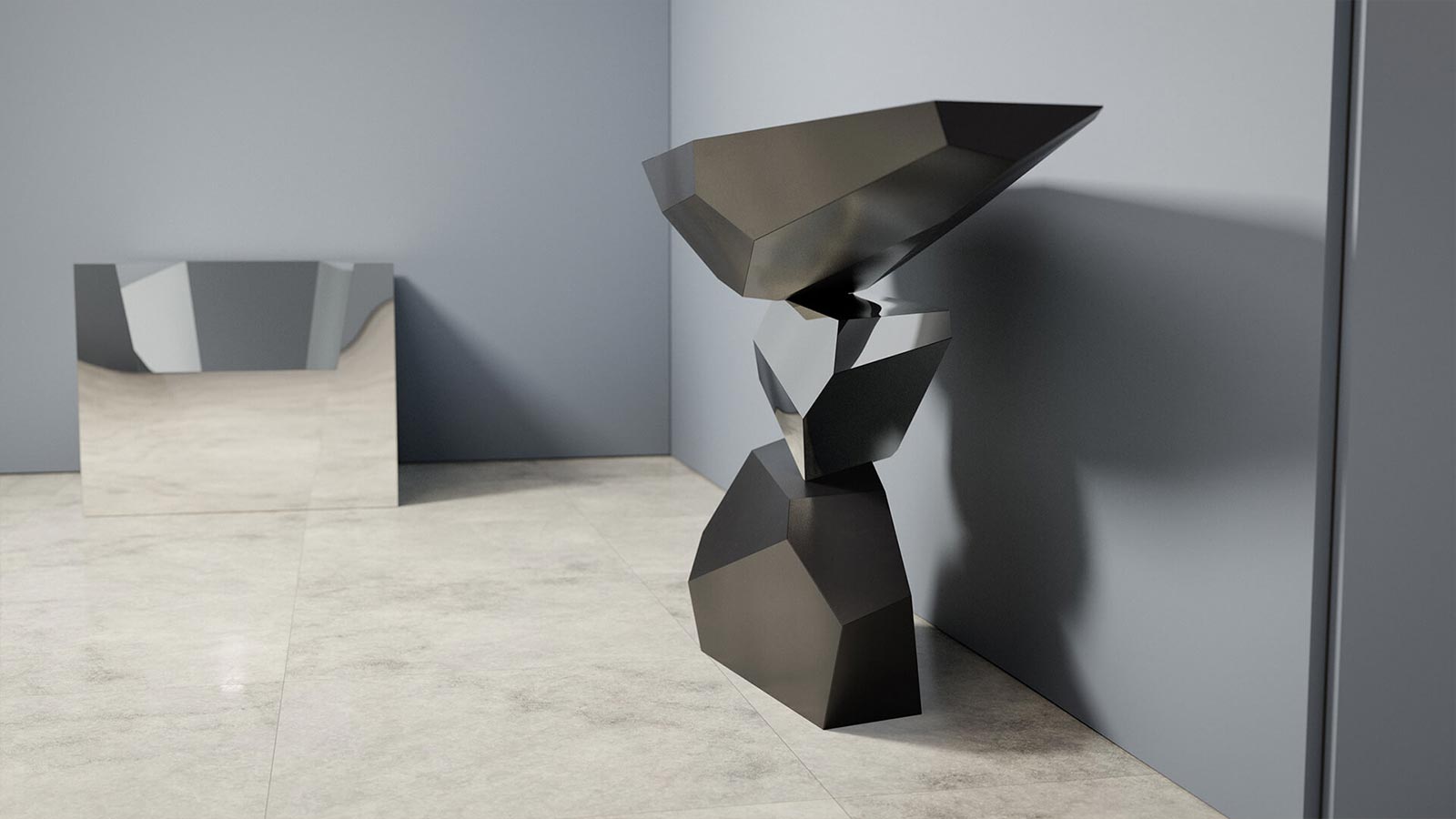 Serenity table measures 150 centimeters in length, 48 centimeters in width, and 85 centimeters in height. Because the tables are handcrafted with attention and care by in-house and local artisans, using ethically sourced materials, delivery times range between 8 and 12 weeks.
Serenity is available in two finishes - matte and mirror, and can be purchased from their website for £9,800 EX. VAT (about $13,650 USD) in a limited edition of 20 pieces.
Photography courtesy of Duffy London