An award-winning 1980s house is tastefully renovated
Drakes Residence is Faust Construction's renovation and addition project of an existing two-storey house located on the Country Club Plaza in Kansas City, Missouri. The original design of the home, built in the early 1980s, received an urban design award. Equipped with this knowledge, care was taken to disturb the shell of the original design as little as possible.
The owner wanted a house that could be used for the purposes of entertainment. The brief included an exterior face-lift, an interior water feature, a recessed TV lift, a gas fireplace, an infinity edge hot tub, an outdoor shower and a new storage shed that integrates a relocated outdoor kitchen.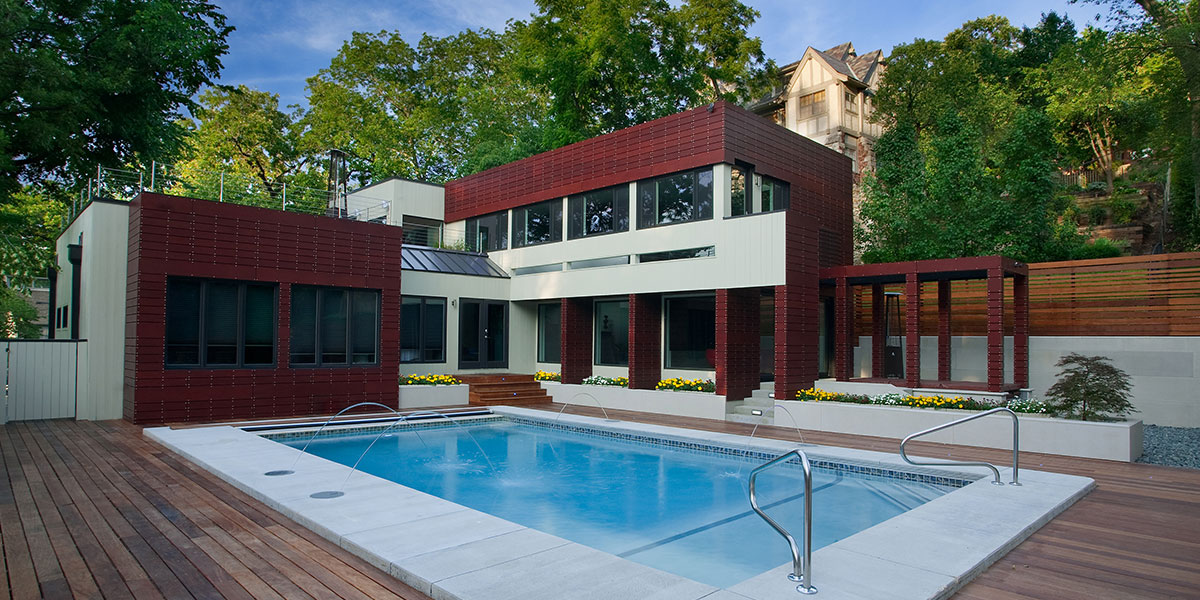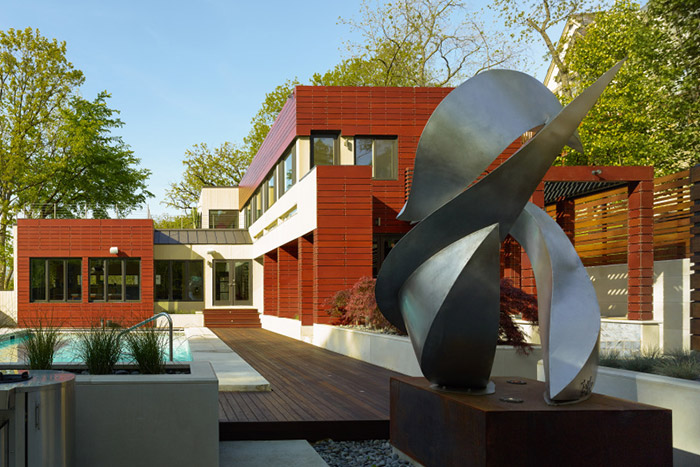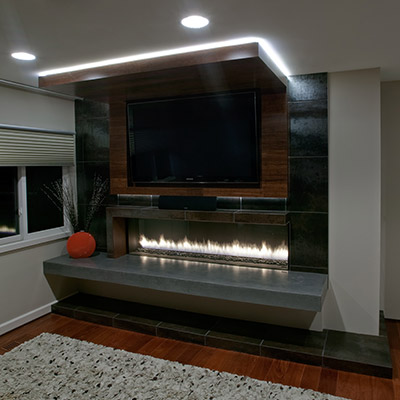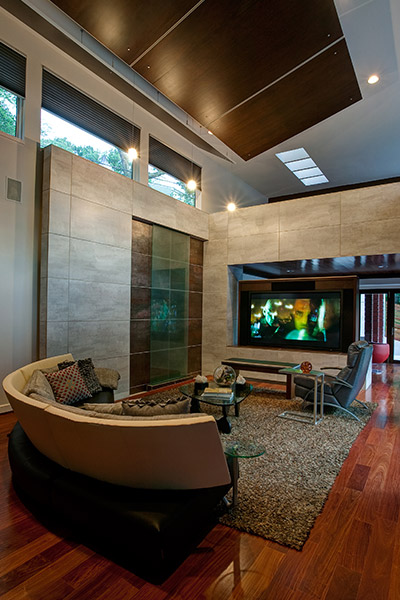 The majority of the existing windows were replaced in order to improve thermal values and increase passive heating and cooling techniques.
Suspended panels were used for the living room renovation in order to increase the amount of natural sunlight the space received. This increase in daylight led to a decrease in the amount of artificial lighting required, giving Drake Residence a lower energy consumption.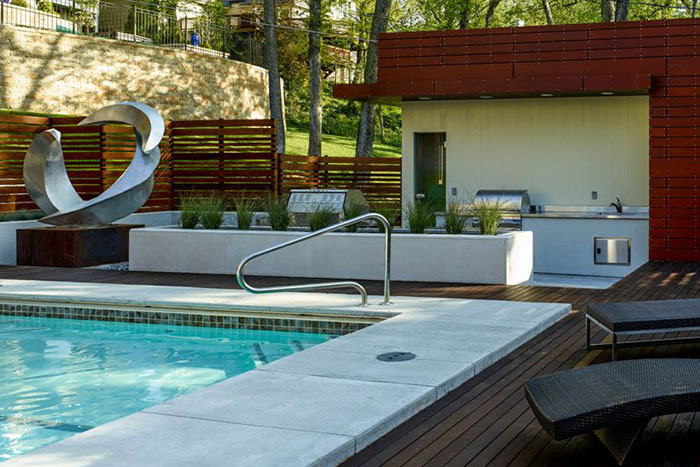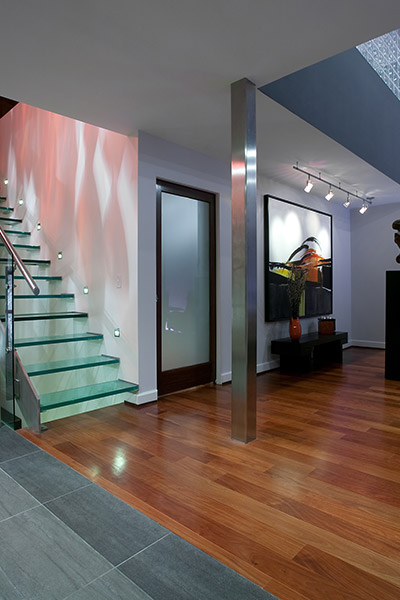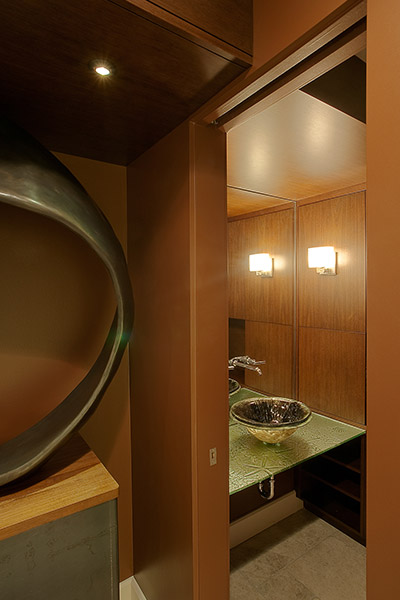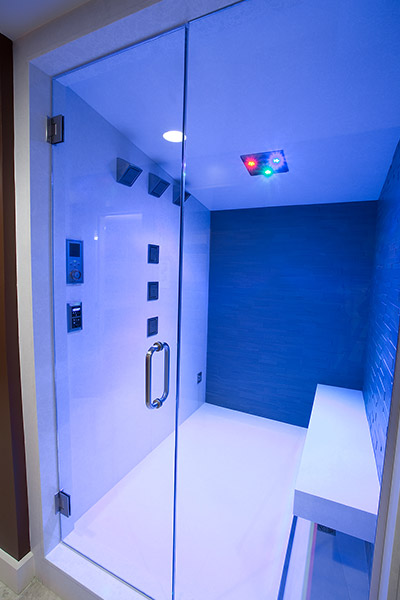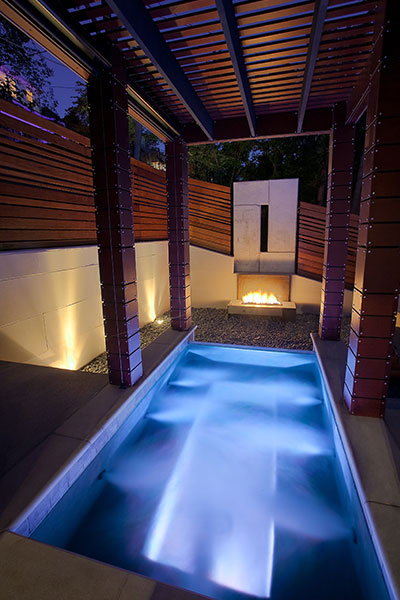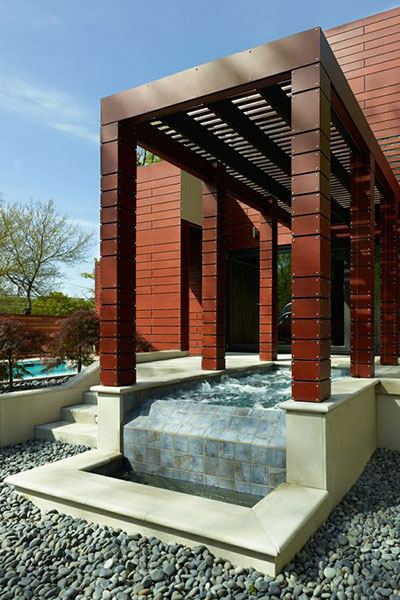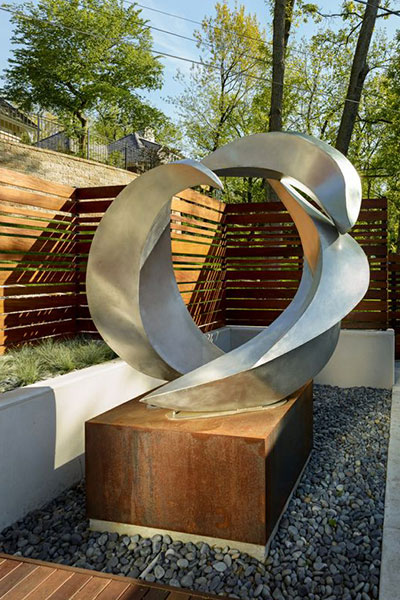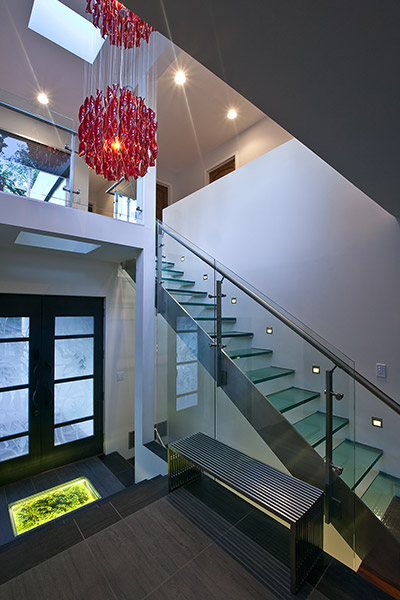 Low maintenance and durability were the key factors when picking out all the materials for this stunning Kansas City home. As a result, concrete, phenolic resin panels and tile were used.
The completely renovated design of the backyard introduced greenery and foliage through the use of concrete planters. These concrete planters helped create a seamless transition between the interior and exterior.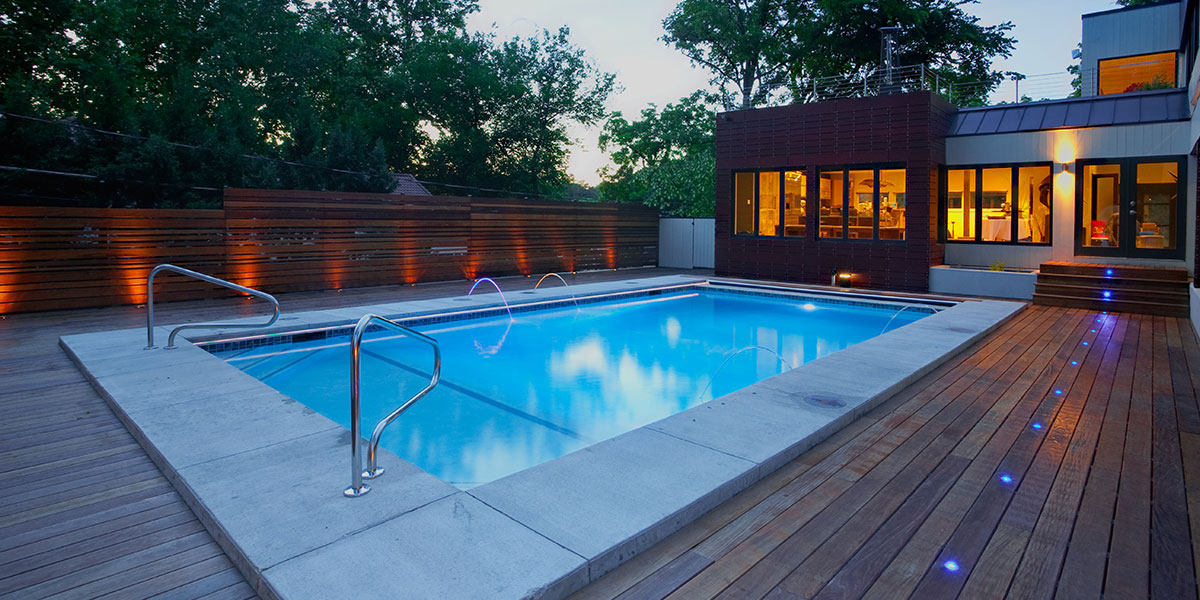 Drakes Residence is a fantastic example of what can be achieved when renovating a 1980s award-winning design with modern materials and techniques.
Its striking exterior features such as the large LED lighten pool, infinity edge hot tub, outdoor shower and kitchen make it one Kansas City's best homes for entertainment.
Photography by: Travis Bechtel, Alistair Tutton
Architecture by: James Franklin