Luxurious house designed by Pepe Calderin Design
The owner of Doral Residence hired Pepe Calderin Design to transform his small three bedroom home located in Miami Beach, Florida into a luxurious five bedroom house with gazebo and pool lounge. The waterside property gave the designers the opportunity to work with the highest level of finishes. A sense of spaciousness was very important to the client and this is reflected in the open layout provided. Rich materials flow from one space to the other to give the design continuity.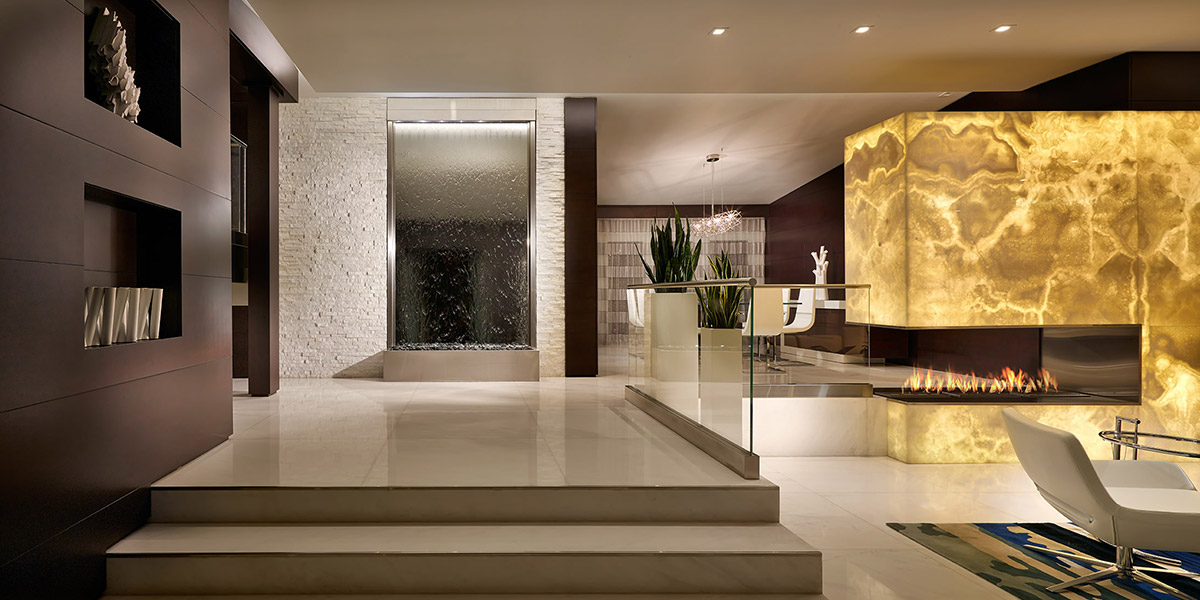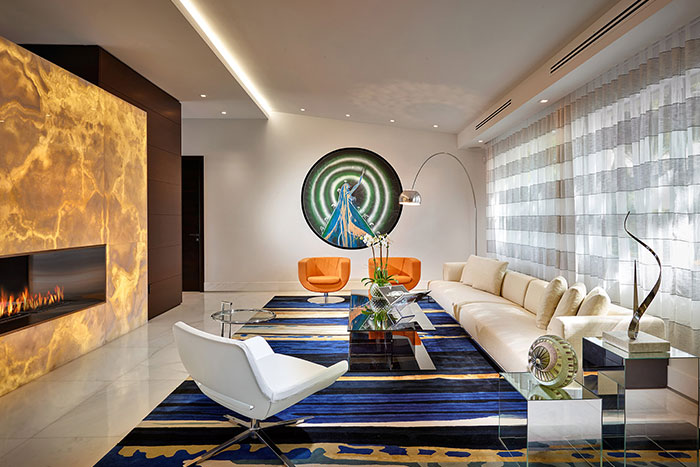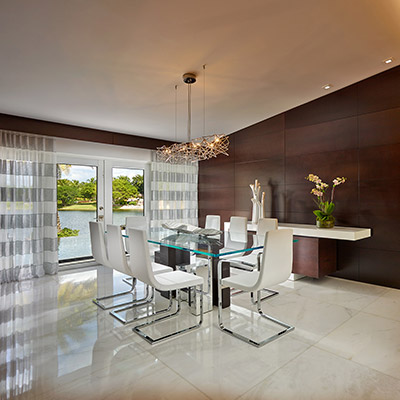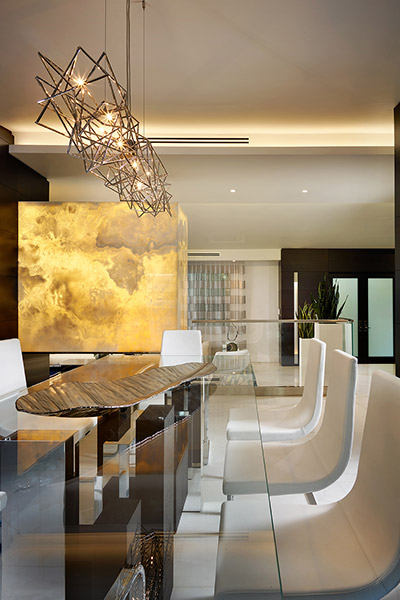 Window treatments were kept sheer and light to still allow the outdoor views while fully closed. The backgrounds were kept neutral and elegant with soft tones and warm woods while the pops of color added in the artwork, accessories and accent furniture pieces bring a fun element into each space.

One of the biggest concerns was achieving the desired look without obstructing the view of the lake for the neighbors. Without compromising design, the outdoor elements were carefully located keeping this request in mind.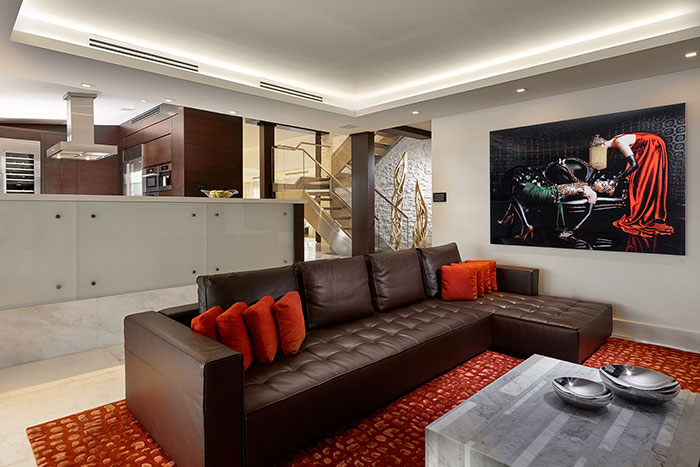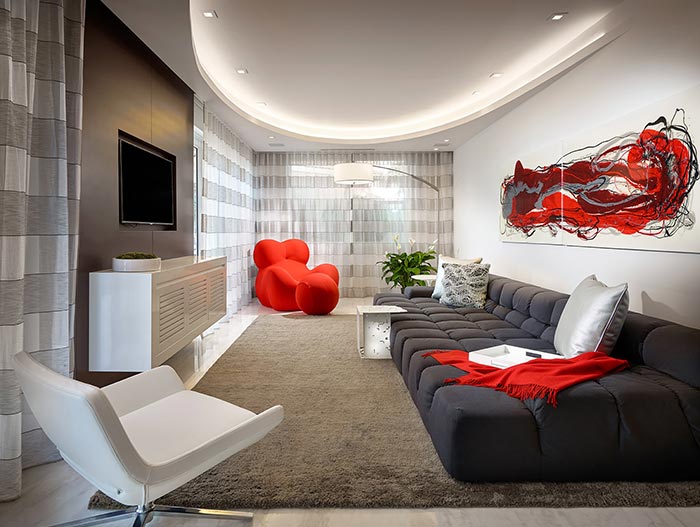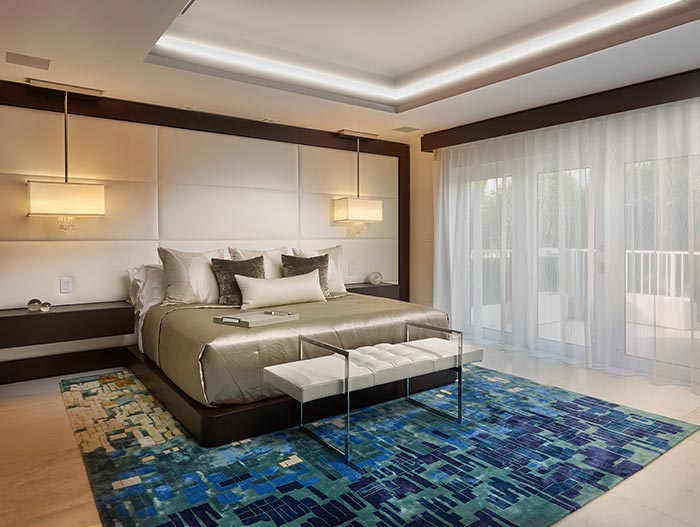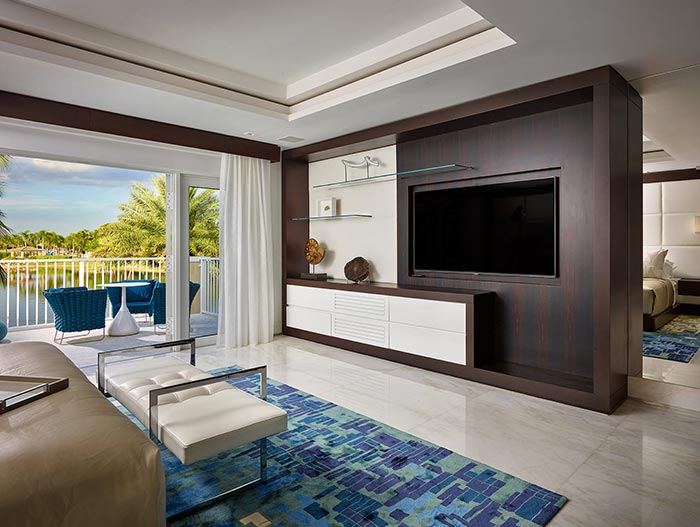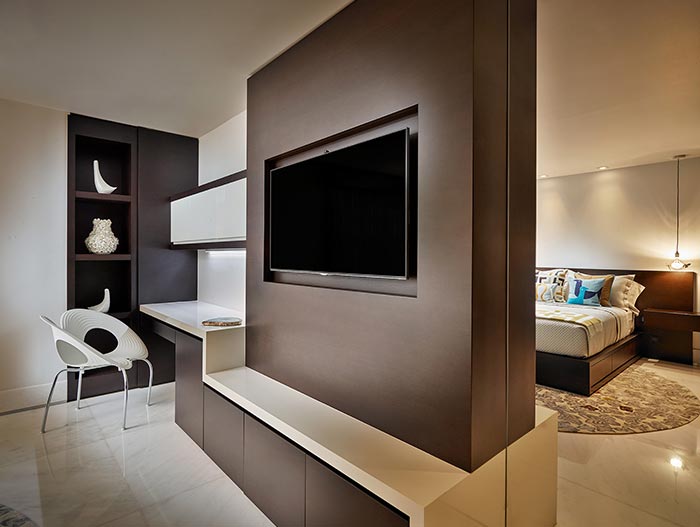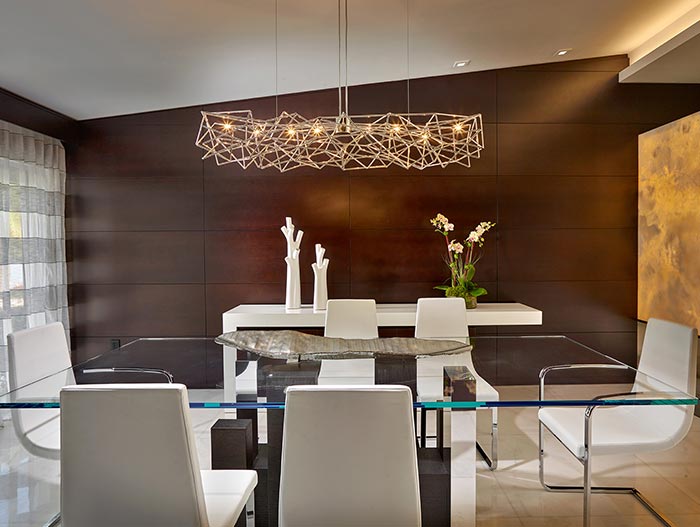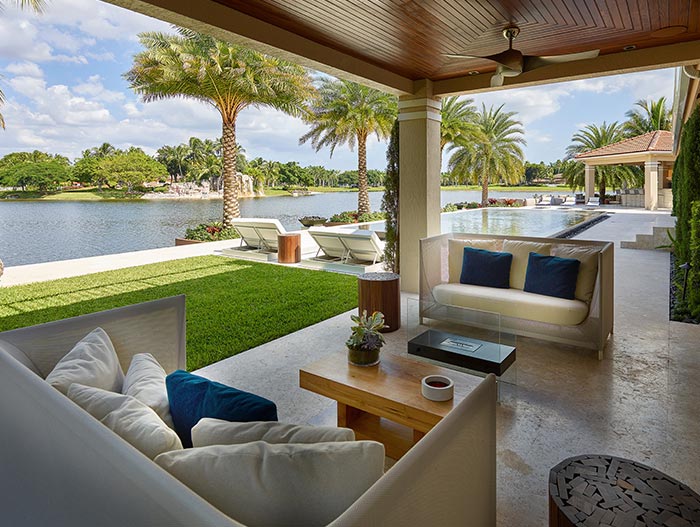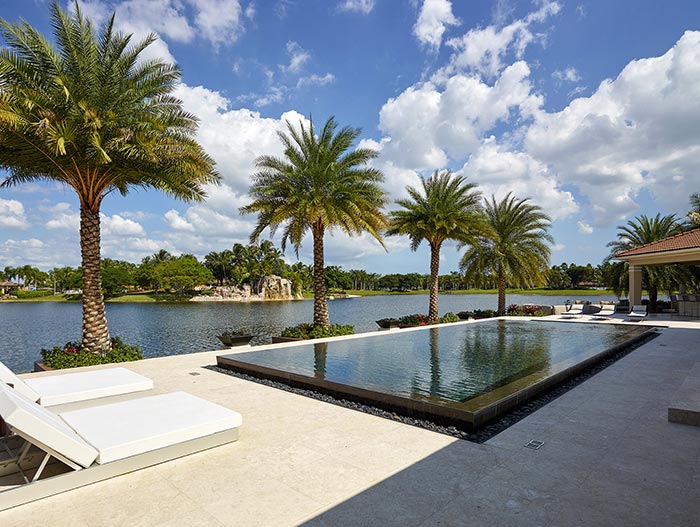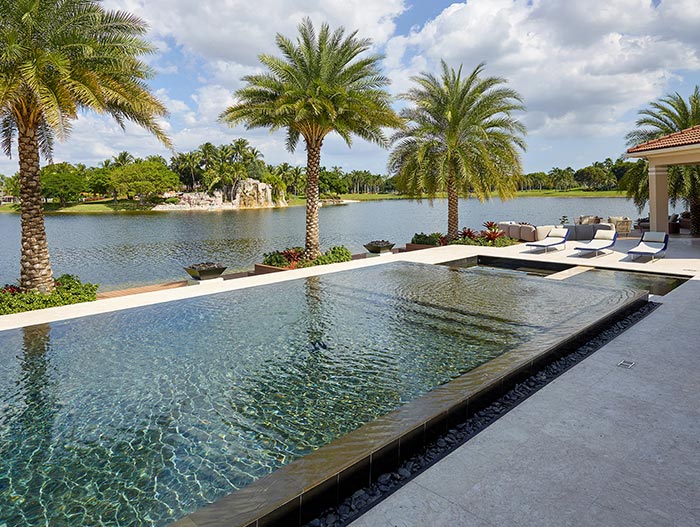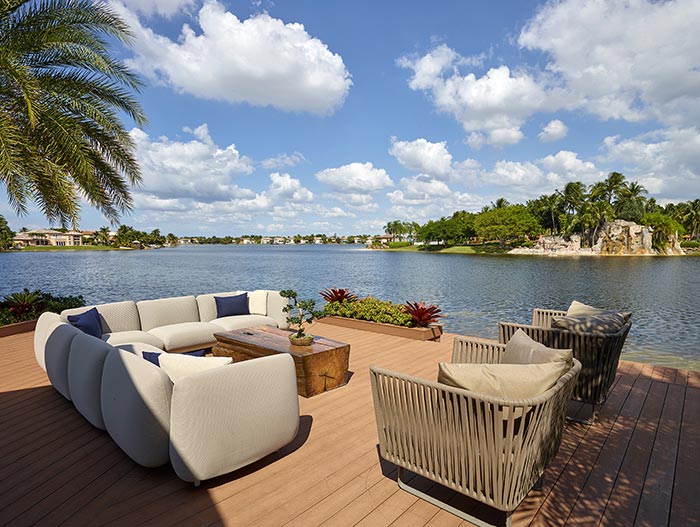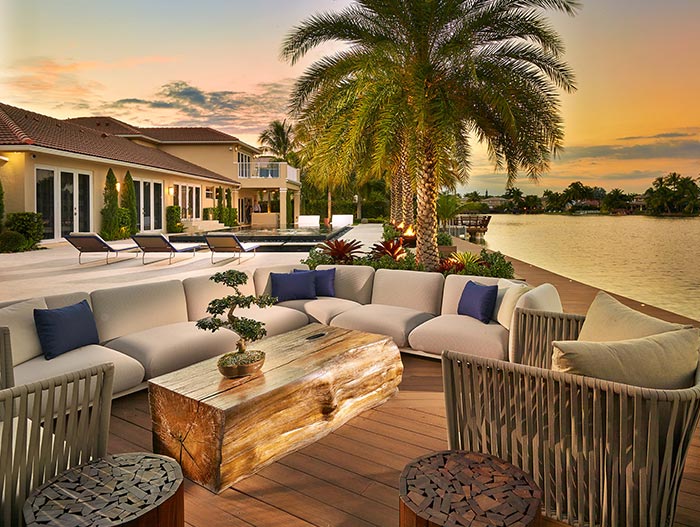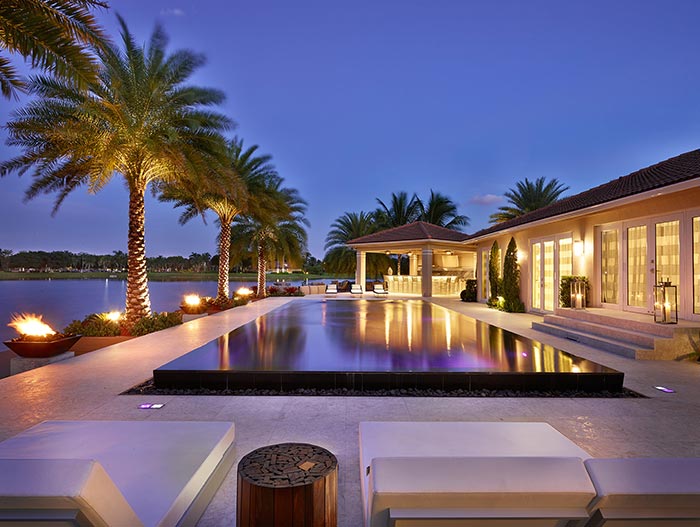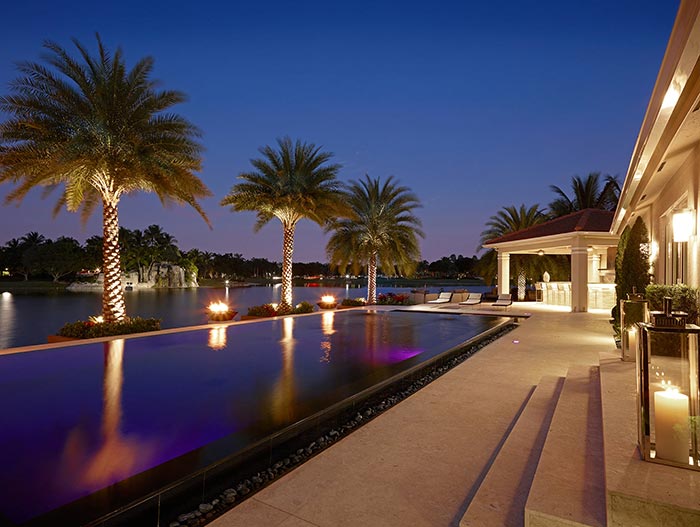 The interior of the home brought some obstacles as well. The main room had low pitched ceilings, arched windows and a staircase that was not up to code. Pepe Calderin Design created a platform to hide the pitch which defined the different areas and at the same time allowed for cove lighting with LED. The doors and windows were changed to fit the new modern aesthetics of the home and a new staircase was built. The orientation of the new glass and steel staircase was flipped, this way giving the adjacent laundry room a less noticeable entry to the visitor.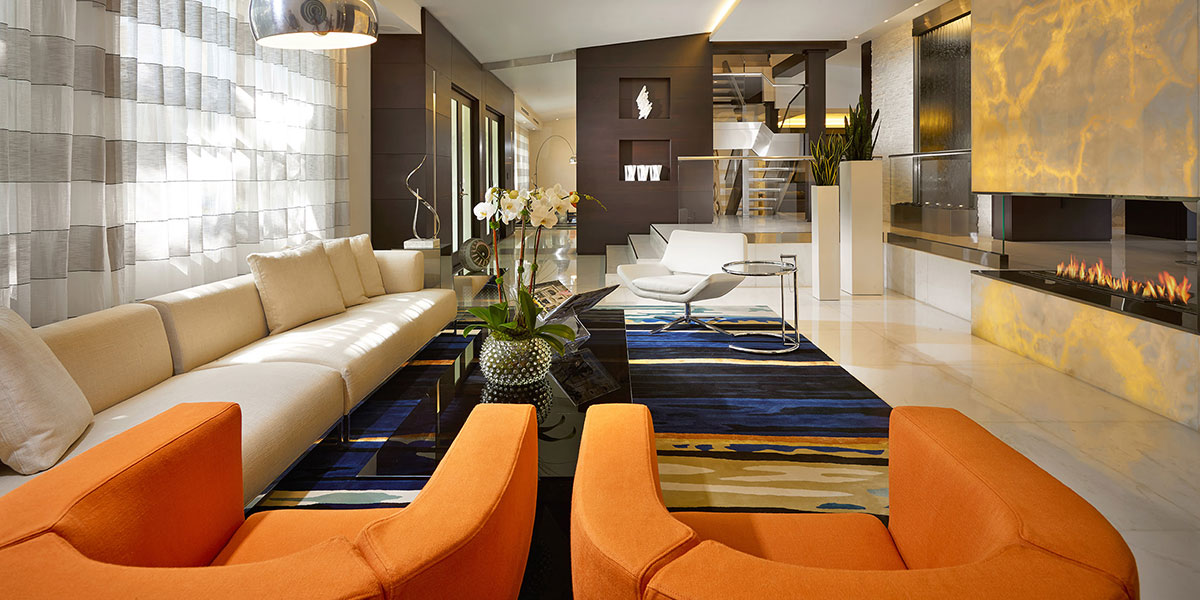 Elegance, warmth and color continue in the Master Bedroom Suite. The master bath boasts of all luxuries: exquisite materials, double sinks and Jacuzzi. The designers extended the master bath by taking over an adjacent room and utilizing that extra space to create this expansive room apt for relaxation. The elements and details in this project add desired level of sophistication the owner was hoping, while maintaining a classic yet youthful spirit. Photography by: Barry Grossman