Sustainable tiny house by Sharon Davis
Sharon Davis and her family have had a house in Garrison, New York since 1995.
When this piece of land directly across the street from their property, on the Old Albany Post Road, came up for sale, Sharon purchased it to save it from development, without knowing precisely what she would do with it.
She ended up designing this house on the exact footprint of the existing structure on the property as a kind of demonstration project of what a sustainable house could be.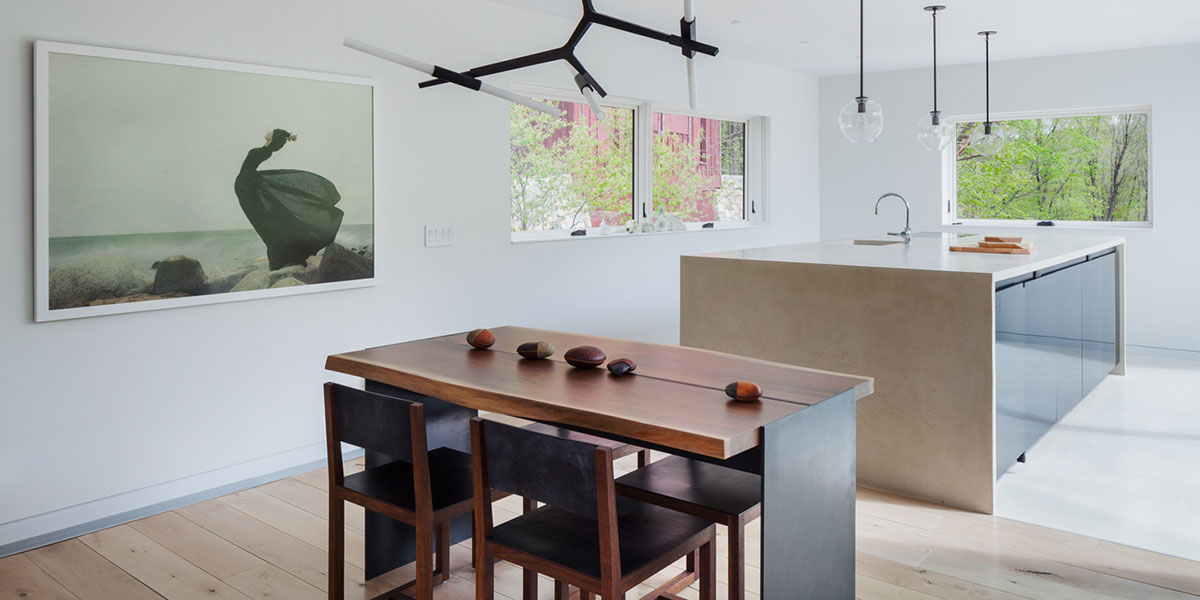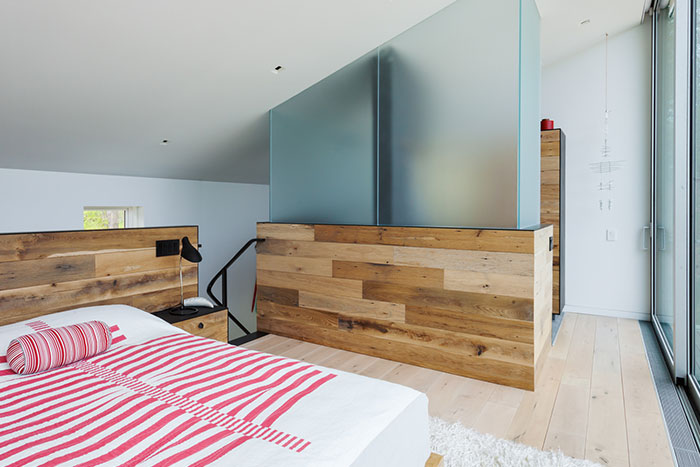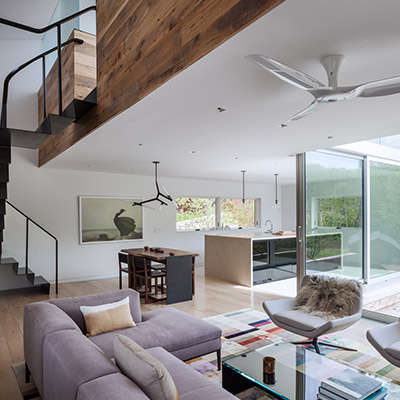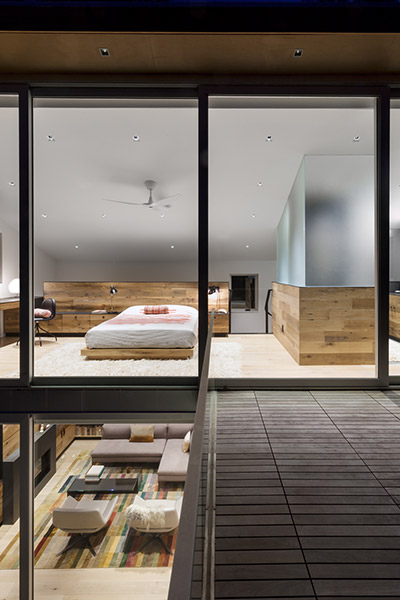 Tiny, but luxurious and comfortable
The house is tiny (900 sq. ft.) and environmentally responsible, while still feeling luxurious and comfortable.
It features high‐end millwork and finishes from recycled, reclaimed and local materials – all custom‐designed to maximize the use of space – such as salvaged pine and reclaimed oak on the exterior, bluestone slab on the exterior stairs, walkways and bathroom, a slate fireplace, a corten planter bed, blackened steel stairs and shelving and a poured‐in‐place concrete kitchen floor and island.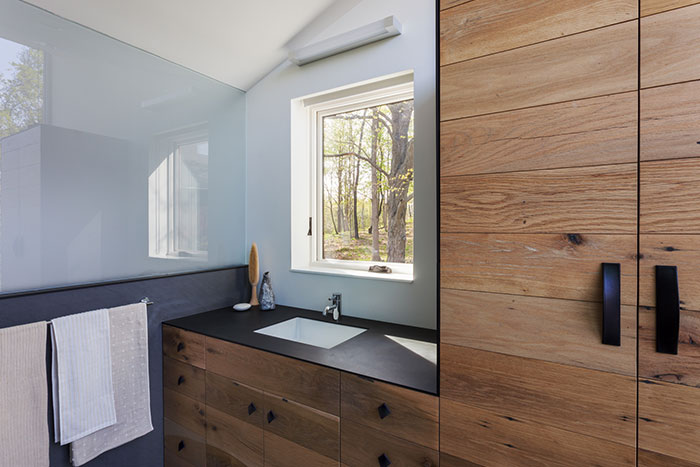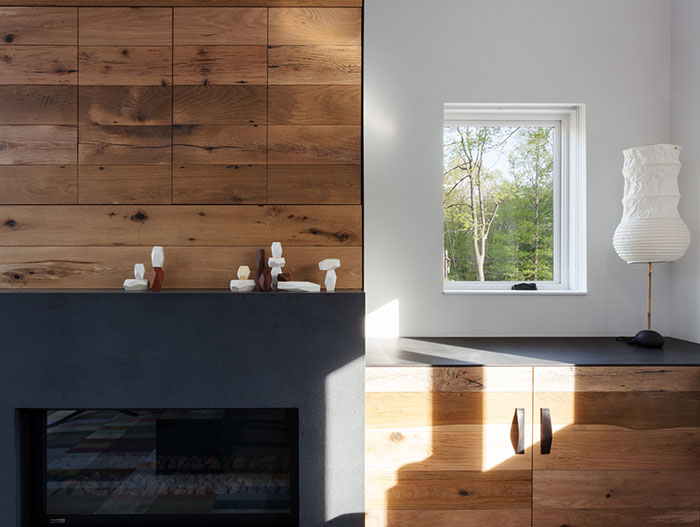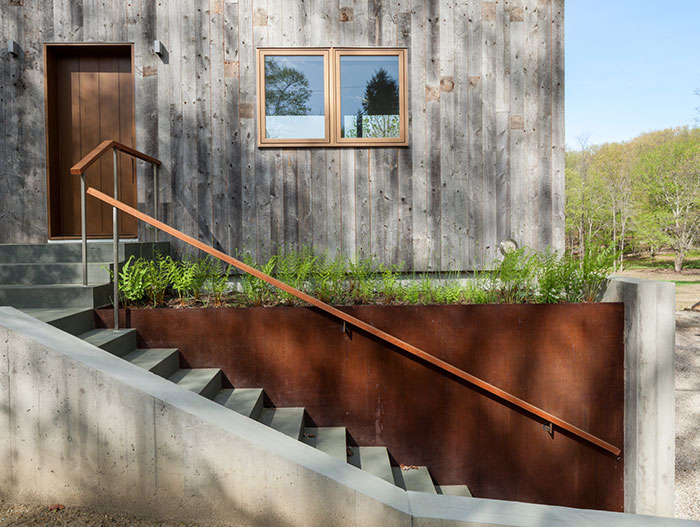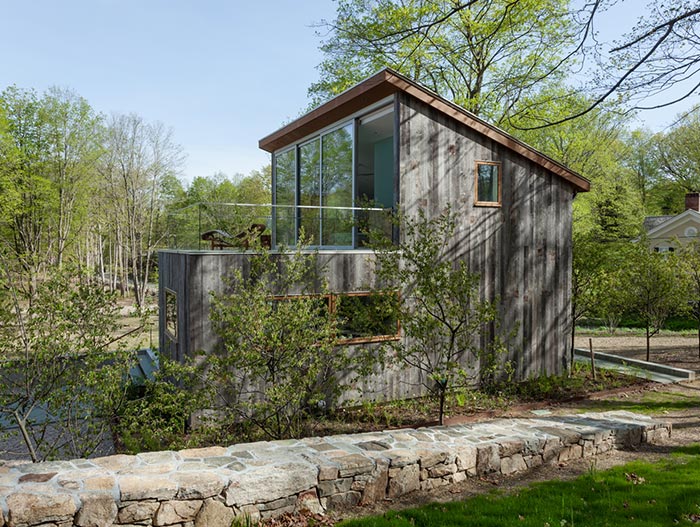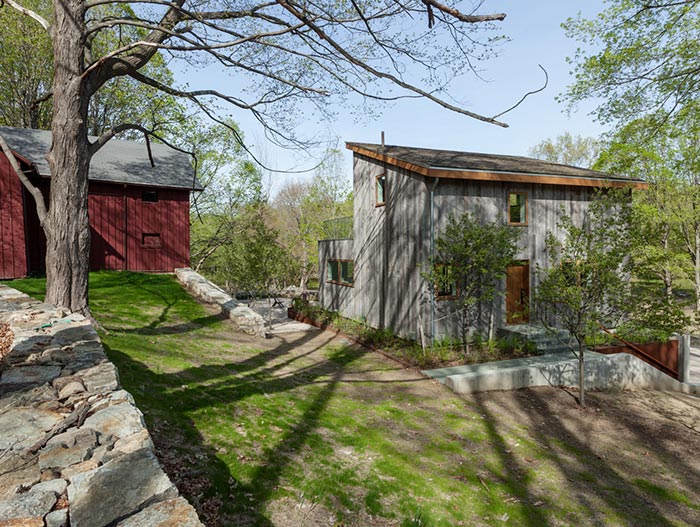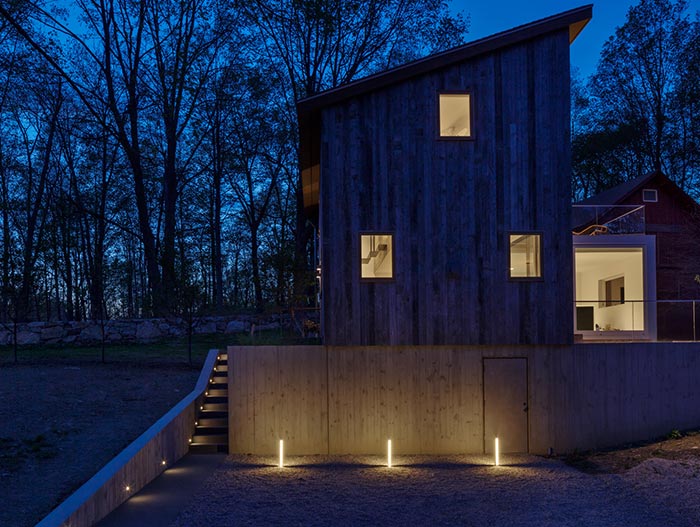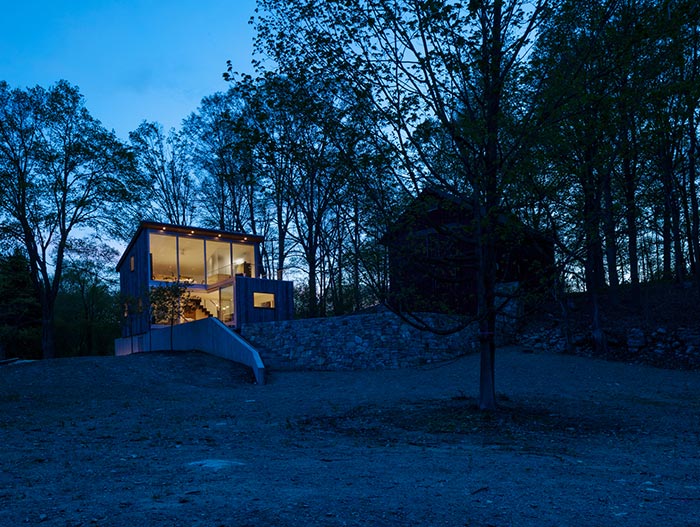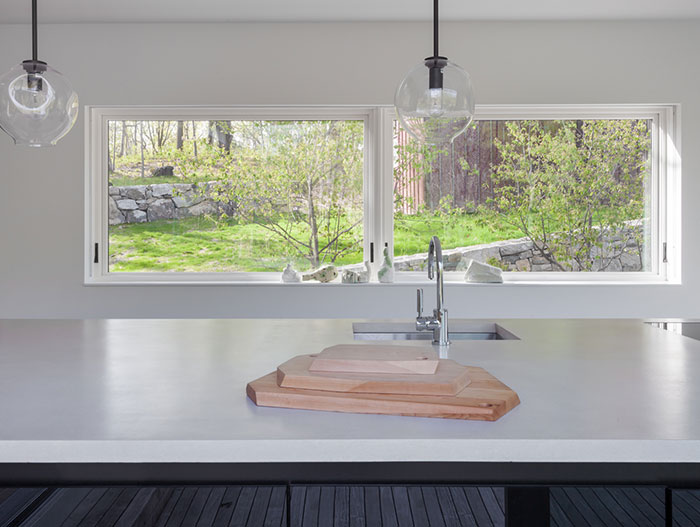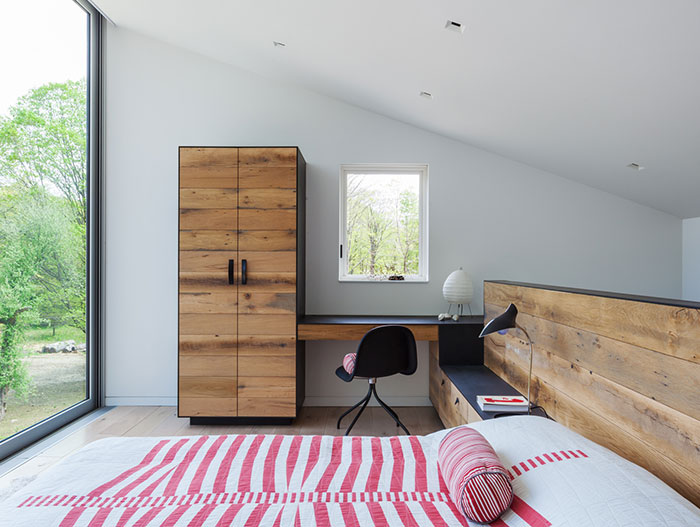 Geothermal heating and cooling and soy foam insulation further reduce the house's environmental impact. Landscape architects Nelson Byrd Woltz created a design for the site that uses only native plants – including a large wildflower meadow.
The goal to create a modern structure that is wholly in place with its surroundings was achieved through architecture that maximizes its engagement with the exterior and a use of materials that echo the found and traditional materials of the area. The result is an interplay between vernacular and contemporary, reclaimed and engineered, smooth and rough and old and new.
Photography by: Elizabeth Felicella