Low energy, sophisticated home by m12 AD
Located in Puglia, Italy, near a UNESCO heritage site, a country house was recently renovated by m12 AD to be a sophisticated home in perfect balance with the surrounding environment and society.
M12 AD, led by architect Michelangelo Olivieri, took on the challenge of transforming the home, giving it a new appearance, but above all, making it a real example of sustainable and efficient energetically house.
Villa PNK used to be the summer residence of a convivial family that has always opened its doors to guests to enjoy a sunny day outdoors, but also for dinners, parties and happy occasions. Today the house is inhabited by the second son of the family, his wife and their two children.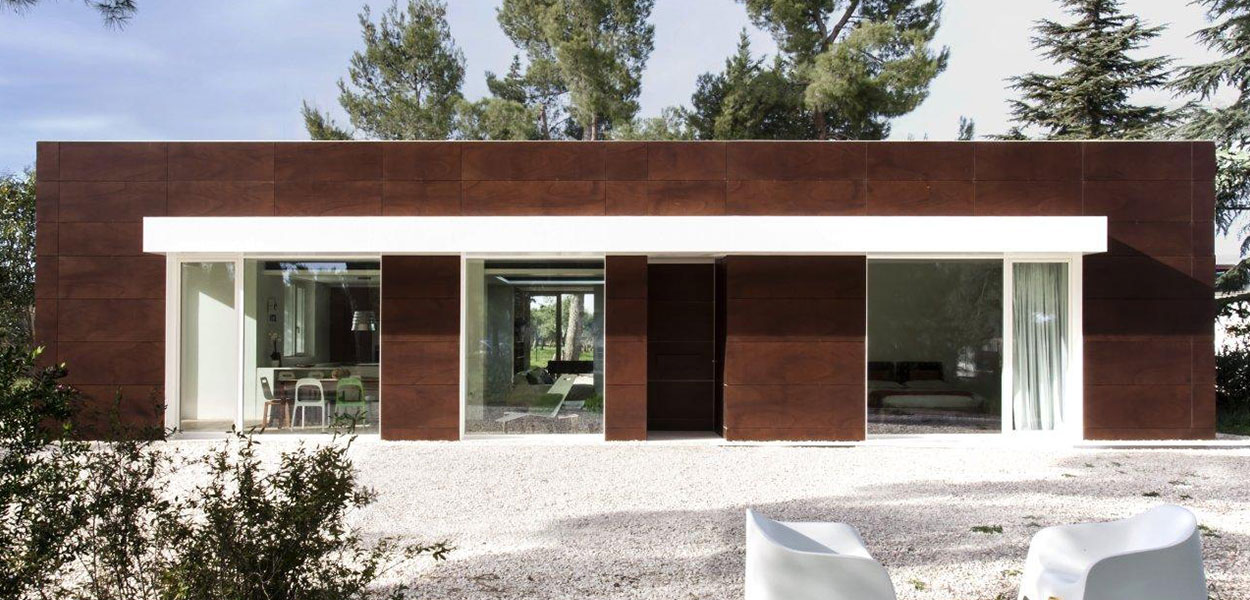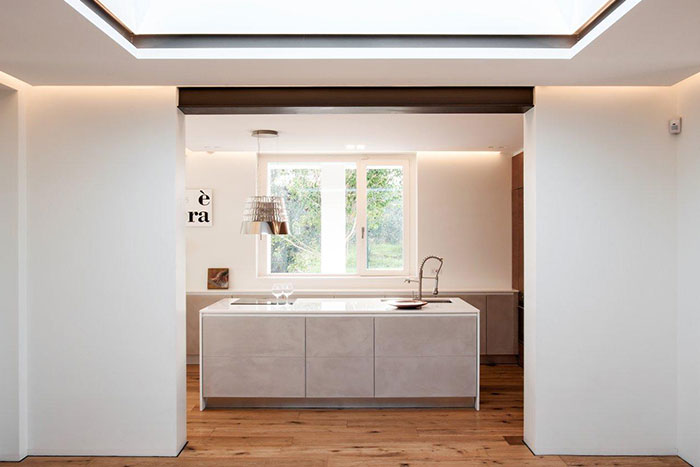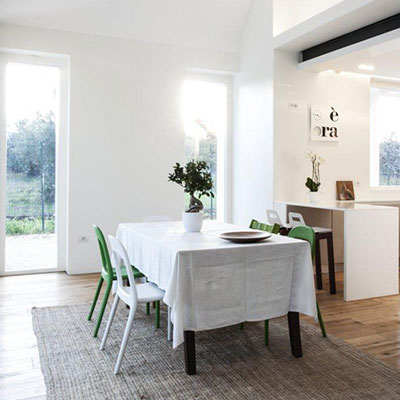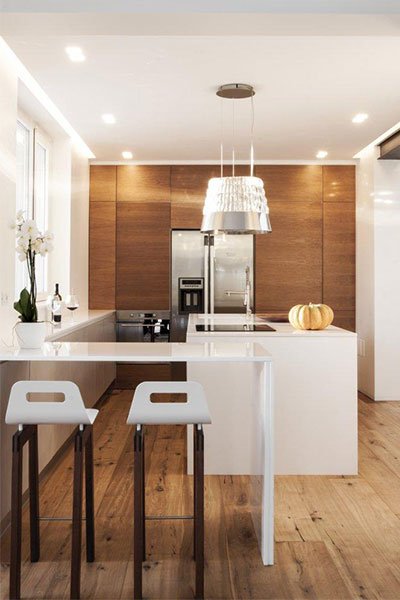 The PNK villa is an exercise of style and, in addition, an eco-sustainable home in perfect balance with the surrounding nature.
"The villa in fact, is designed as a large open space, a fluid space, an almost liquid environment, leading in a large central room, lit by a large skylight, the real heart of the house," said Michelangelo Olivieri.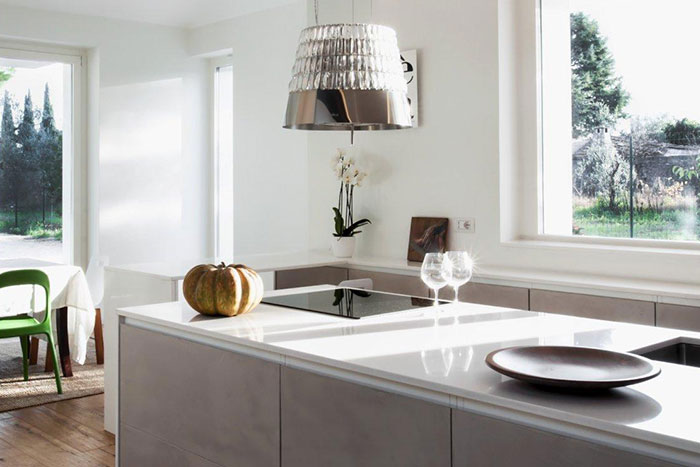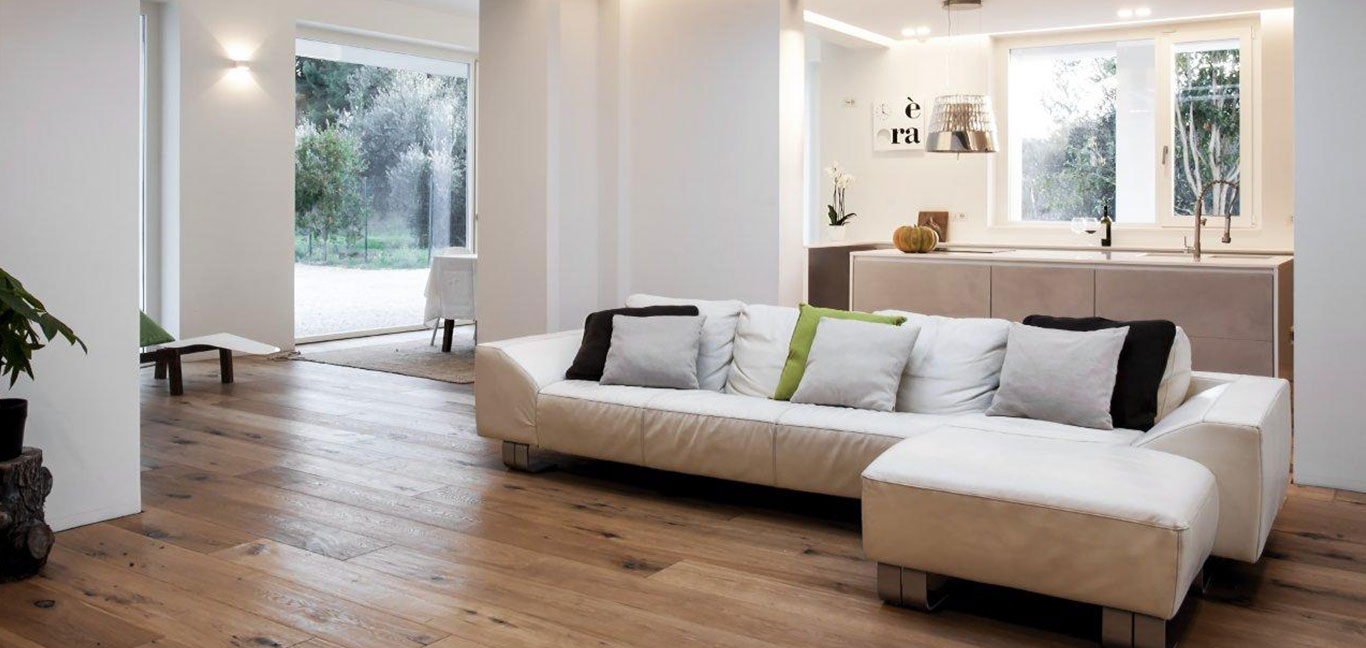 "All the rooms overlook a large living room. A wall, which integrates fireplace and tv system, separates the living room from the bedroom. We have decided to define in this way the rooms of the villa to symbolize the various components of a family who meet and live in a common and welcoming area, full of reassuring light, warmed by the heat of a thermal fireplace, symbol of the hearth," explained the architects.
Through modern methods of construction and materials, the architects created a sophisticated home with a refined and minimalist look, characterized by a low thermal mass and humidity control.
The exterior cladding is designed as a ventilated facade, covered in Parklex®, a laminboard in natural wood, fire resistant and durable. Michelangelo Olivieri has selected this material to better adapt the home to the surrounding environment, ensuring the maximum permeability of the walls, weather protection and thermal insulation, avoiding condensation.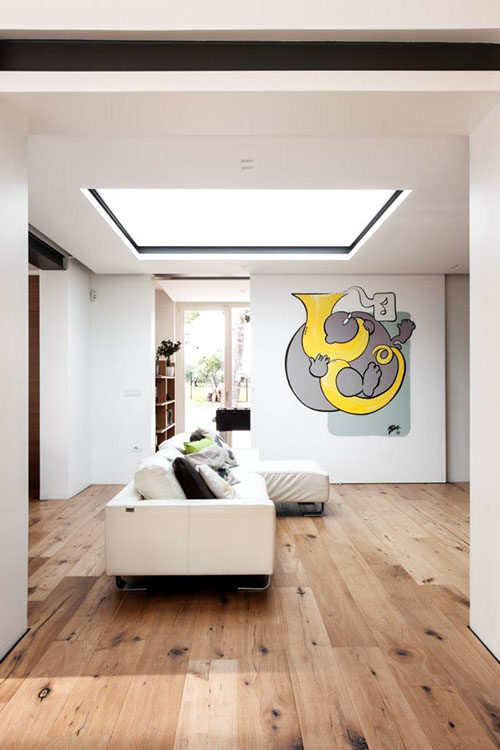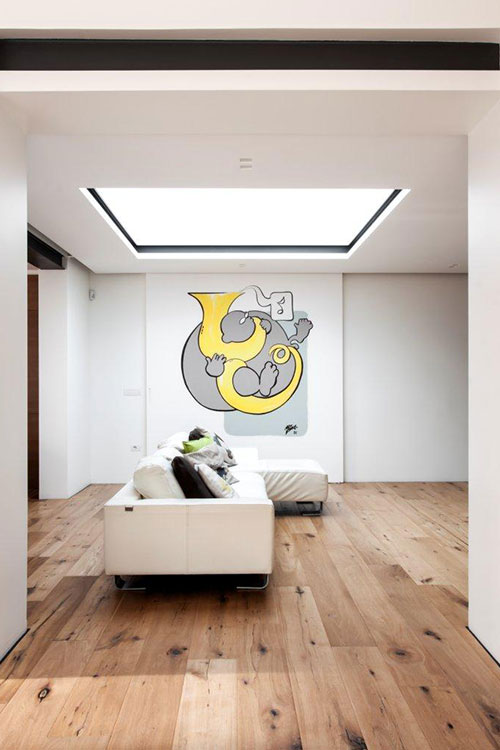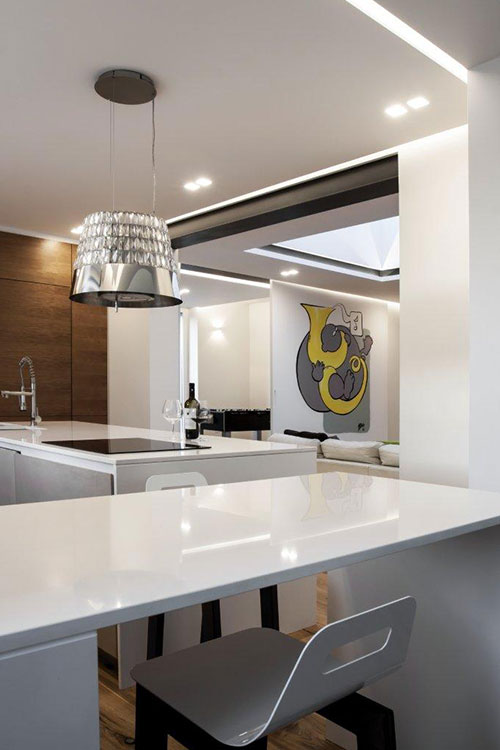 The interior design respected the same environmentally and socially sustainable rules: the architects projected the kitchen, wardrobes and the bathroom furniture, using wood covered with natural resin and made by local craftsmen.
"The villa PNK represents an important milestone for us, regarding both the environmental sustainability and the architectural composition. We had to renovate a rustic building and the customer had the desire to turn it into a modern environment from all points of view, energy-efficient, functional and projected with an avant-garde style, without changing the existing walls, the backbone of the house. So we have proceeded with a structural reinforcement with steel beams and have opened windows and skylights," concluded Michelangelo Olivieri.
Photography by: Peppe Volpe for m12 AD