Cornelio Residence takes advantage of the beautiful Orange Country views
Designed by Anders Lasater Architects for a neurosurgeon, an attorney, and their family, Cornelio Residence sits on a narrow corner lot in Orange County, California.
The architects had the difficult task of leveraging the site's location and surroundings while reflecting the owners tastes and sensibilities.
This beautiful modern home is protected from the street while remaining open to the spectacular Californian views that surround it.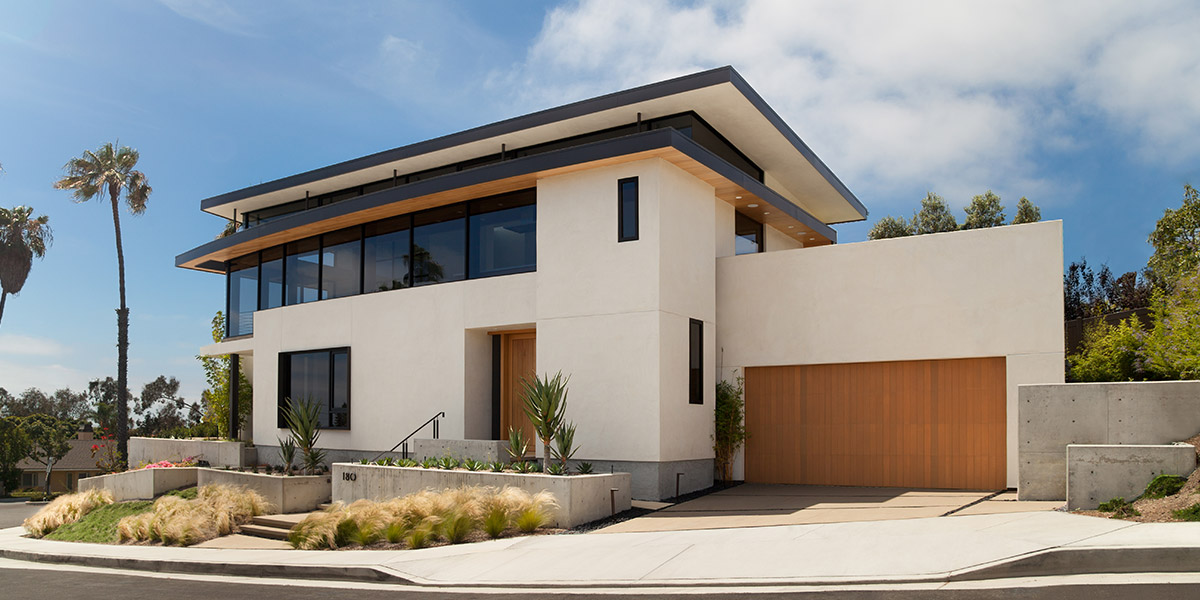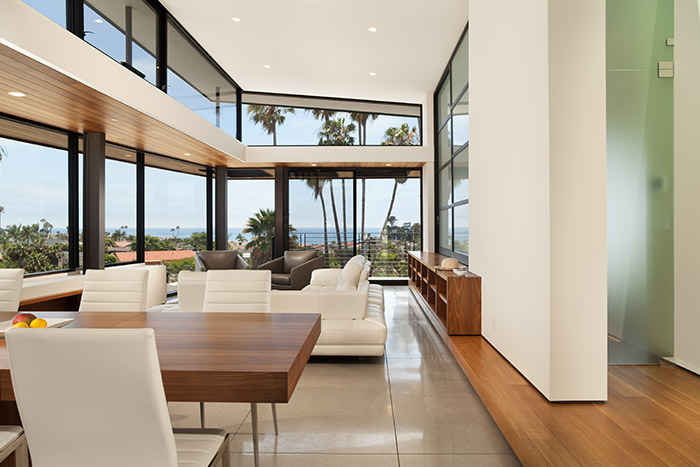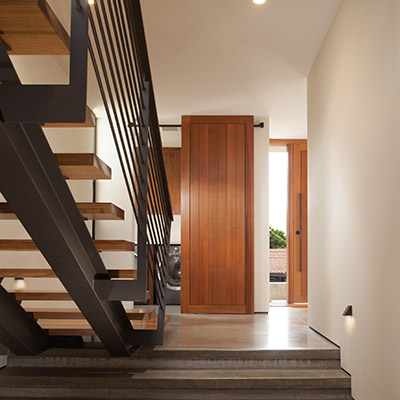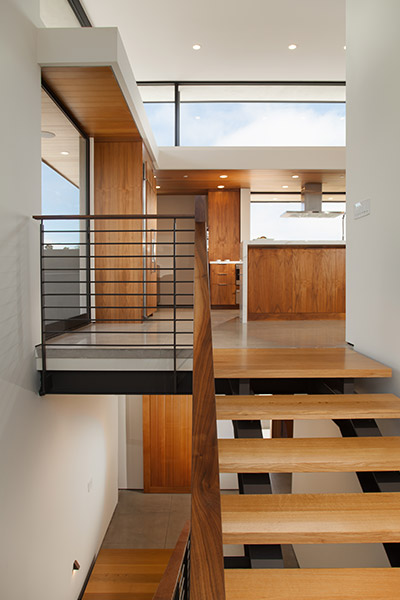 Great open space living and dining area
One of the most striking features of the house is the open space living and dining area located on the second floor. The use of tongue and groove cedar for the ceiling and polished concrete for the floors beautifully complement the 360 degree view of the surroundings.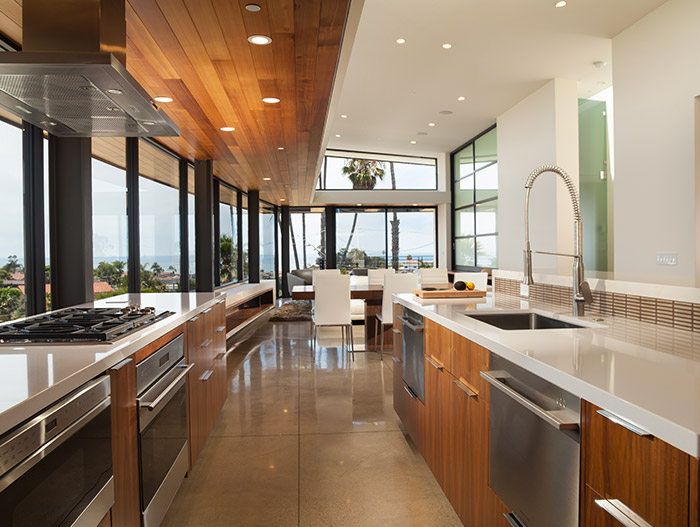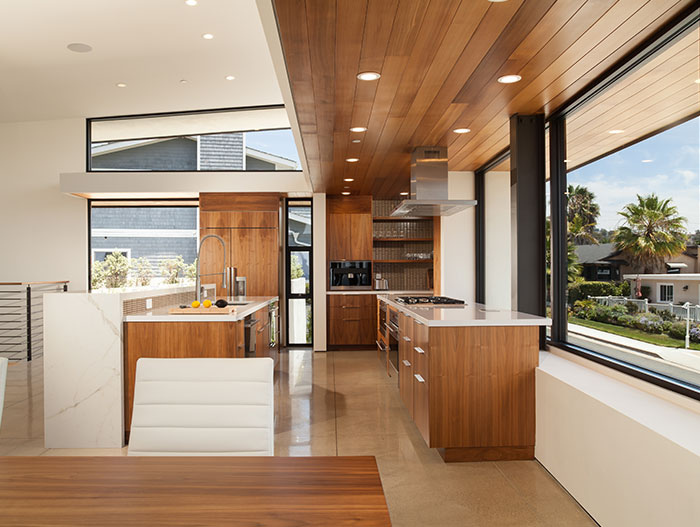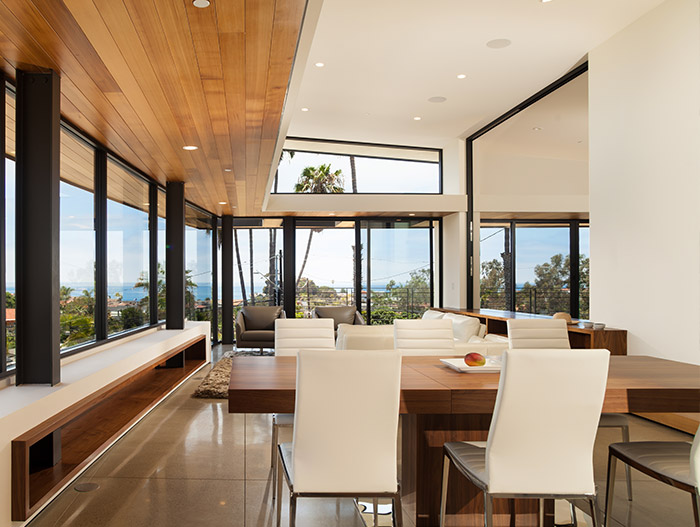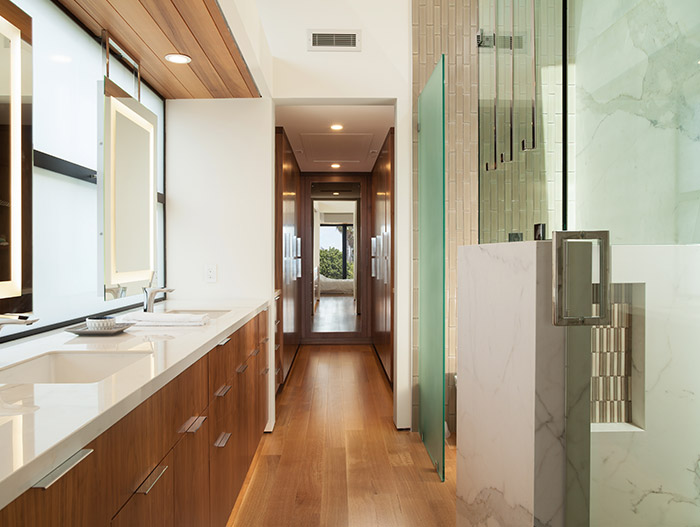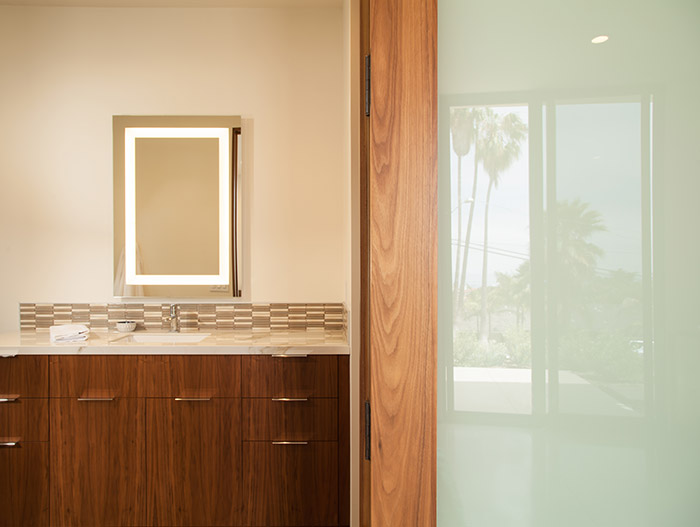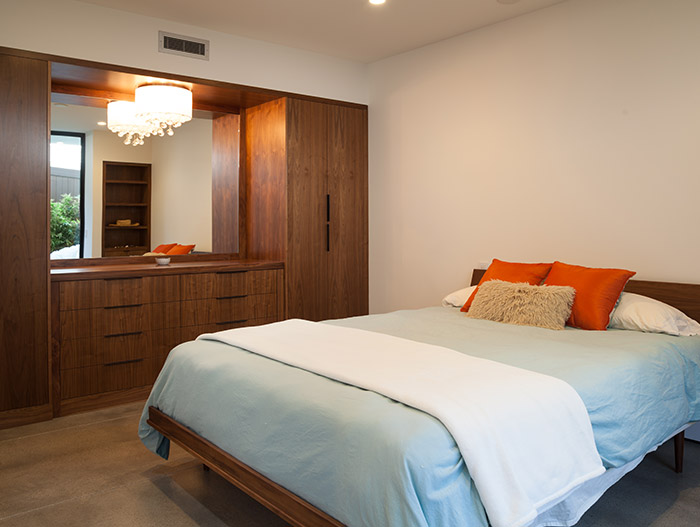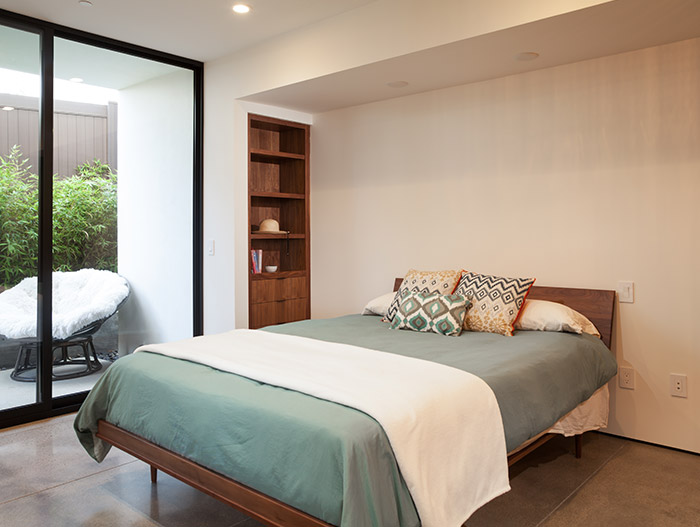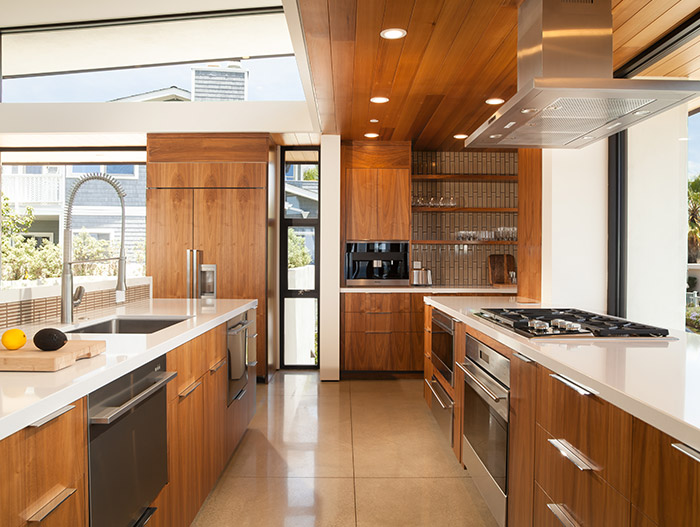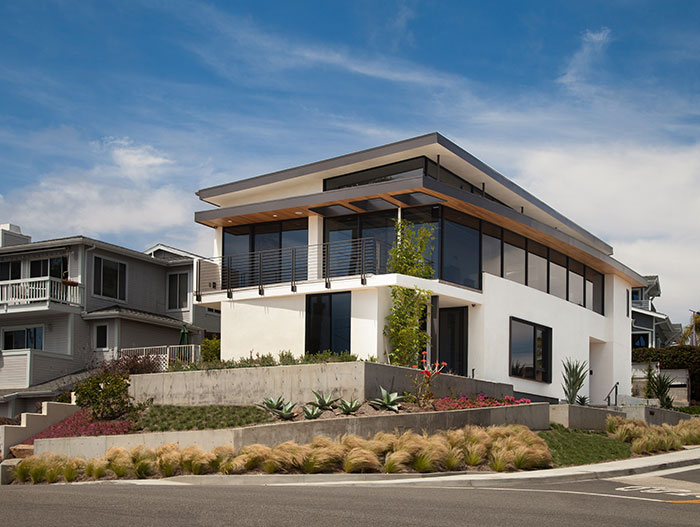 "The Cornelio house is made for this place and this time. You realize as the day ends and the living room softly reflects the sun's hues of orange and red that here is the only place you need to be."
Photography by: Jon Encarnacion