A contemporary three-storey house in Halifax, Canada by Omar Gandhi Architect
Set atop one of the highest sea-side plateaus in the Halifax area of Canada, this contemporary three-storey house, designed by Omar Gandhi Architect, offers stunning views of both Point Pleasant Park and the open water.
As architect Omar Gandhi told 10 Stunning Homes: "The home twists and turns towards the two critical views, providing unique views from within different zones of the home."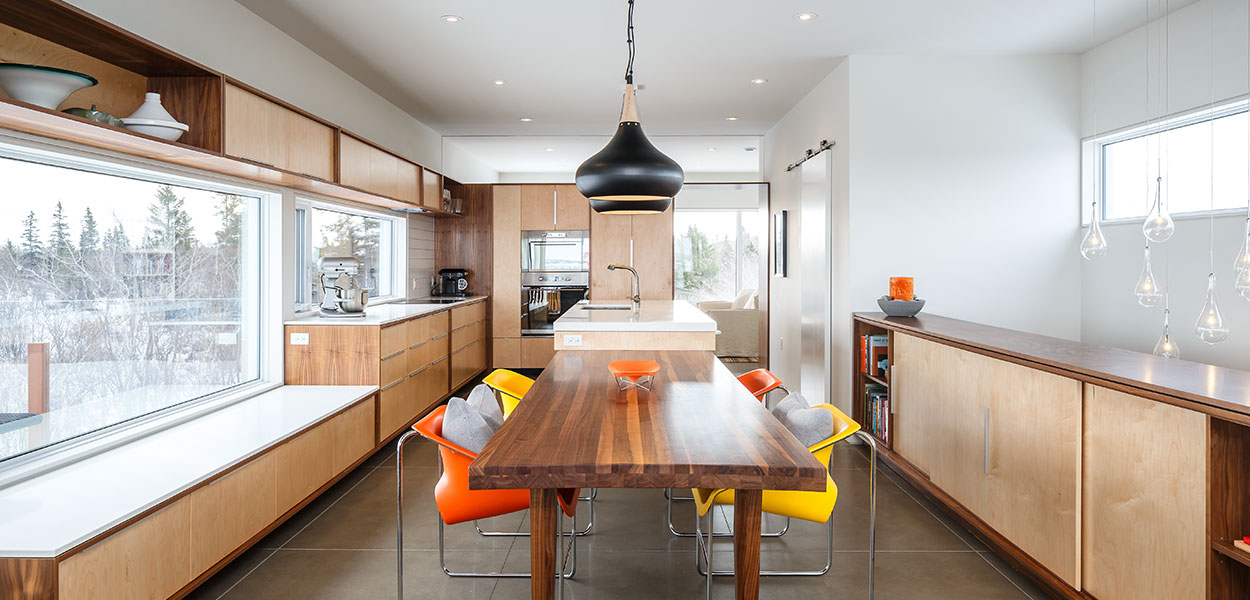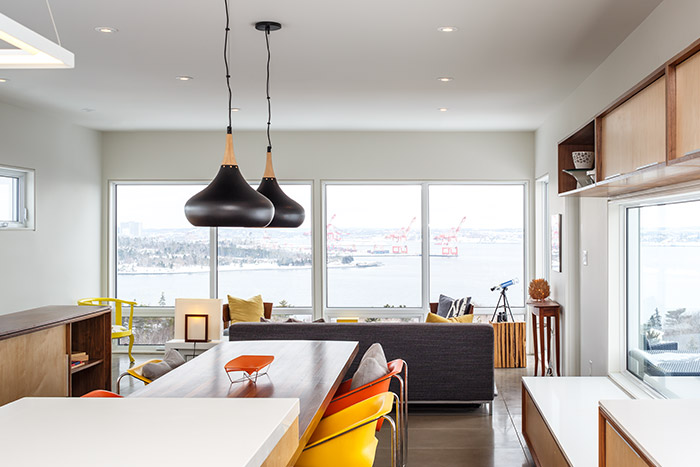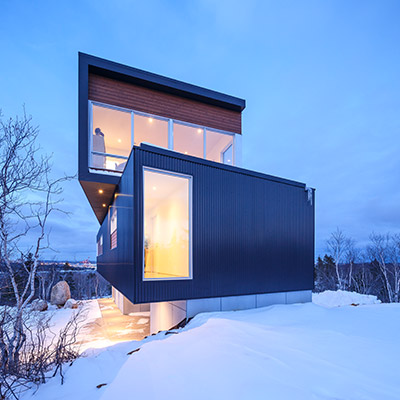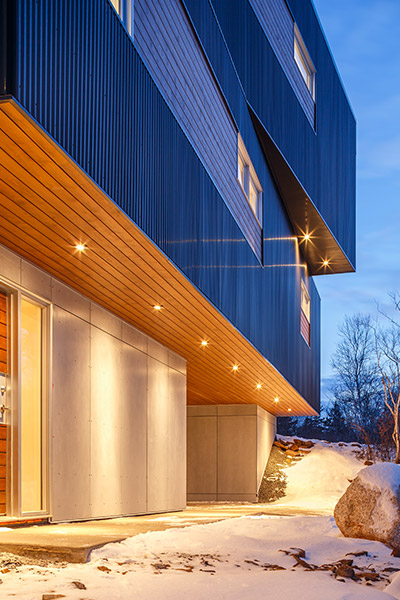 The l-shaped scheme creates an internal court and driveway approach, as well as a variety of stunning views of itself in the foreground of the long and wide view.
A central core of staircases clad in walnut plywood twist and turn in response to the large volumes.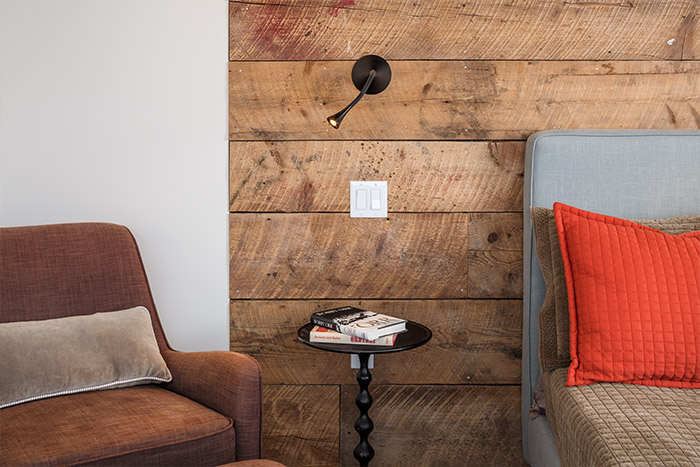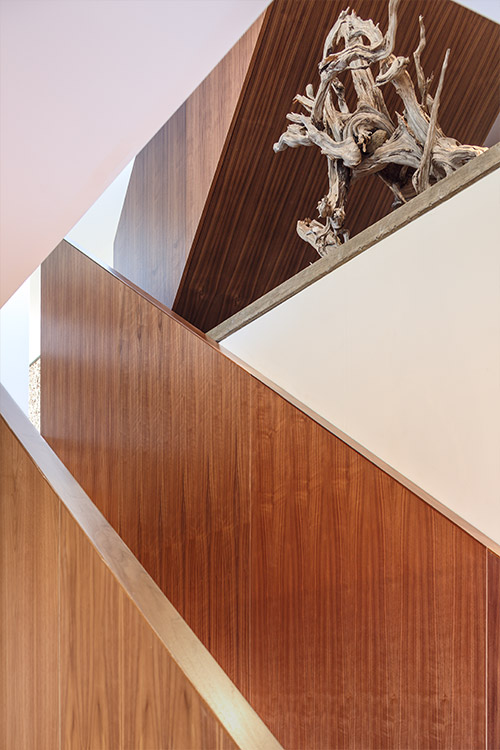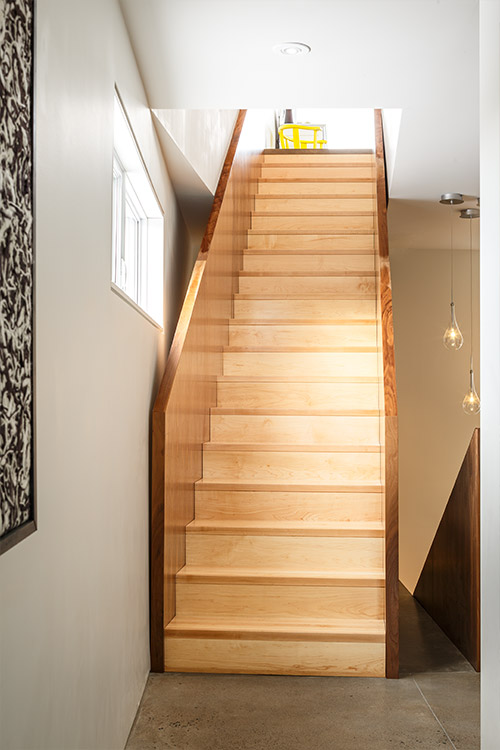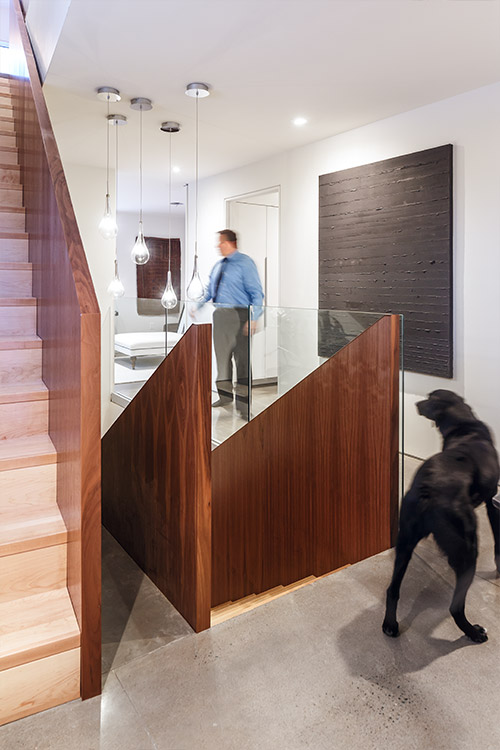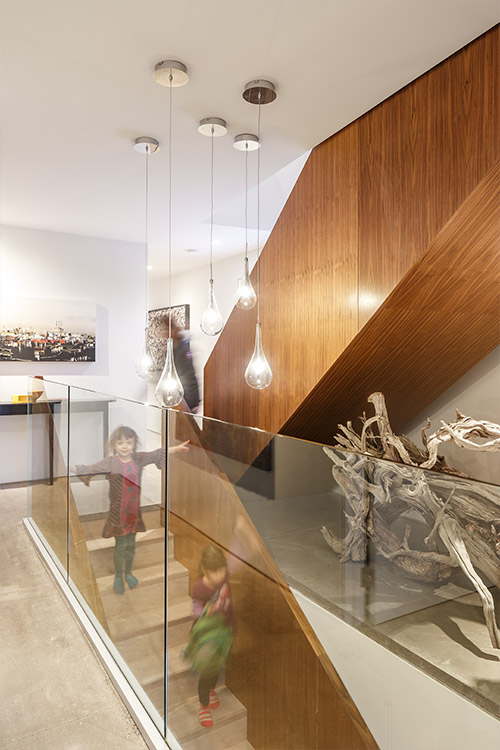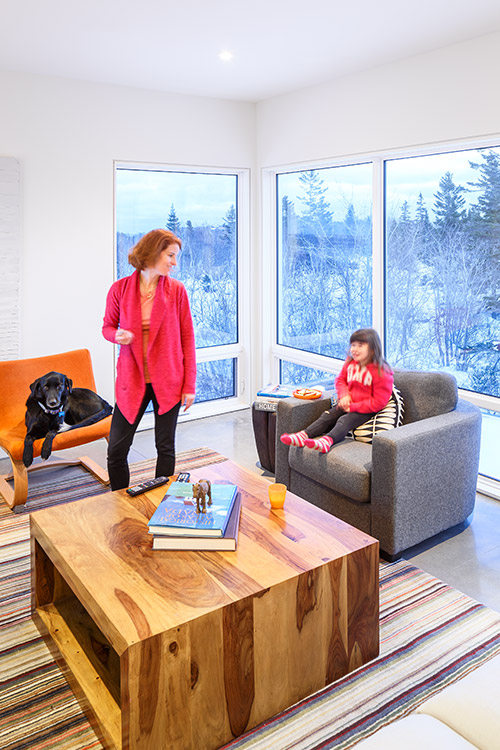 Mid-century modern materials such as walnut, birch, white lacquer and concrete provide warmth to the interior and contrast the rigid and formal exterior architectural language.
The program of the home is composed of three levels, the bottom for entry and storage, the middle for sleeping and the top for daily living and family activity.
Photography by: Doublespace Photography