A renovated house intended to connect the landscape with its occupants
This residence, nestled into a clearing in a lush forested landscape, was designed by Specht Harpman Architects to immerse the occupants in the full range of environments that the site offers.
A winding drive brings visitors through the forest to arrive at an open hilltop court that is defined by the low, embracing form of the house.
The project is a renovation of a 1950's house which had a series of unsympathetic additions from the 60's and 70's, and whose owners originally wanted only a kitchen upgrade.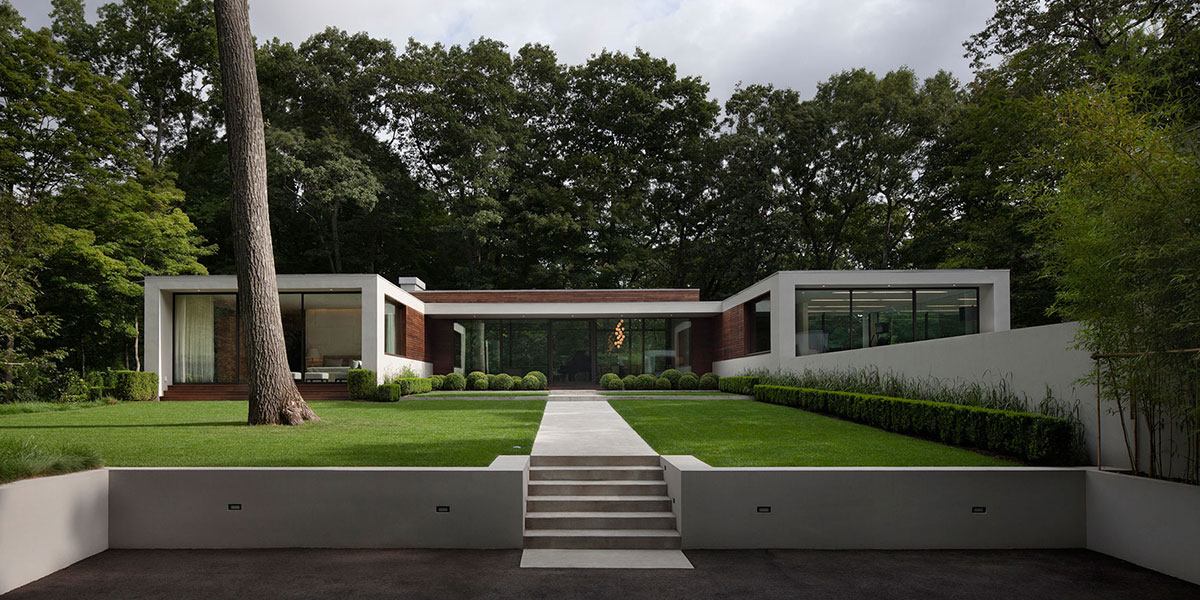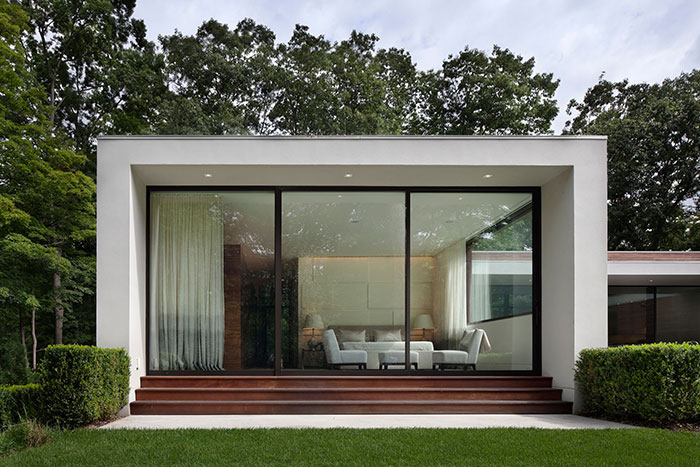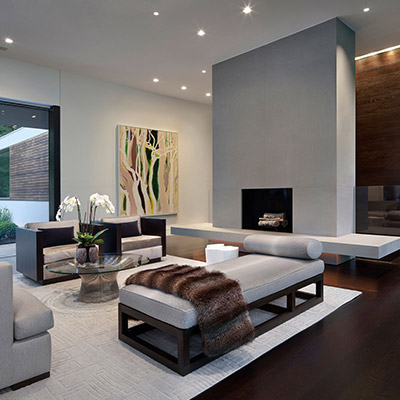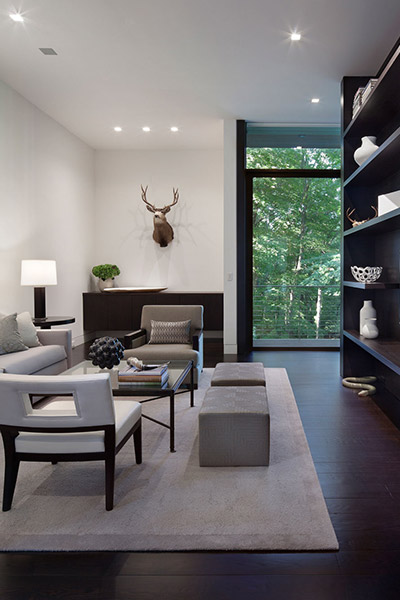 New Canaan Residence is built on a steep grade, with the entry on the second level, so as you move inside, the feeling of grounded horizontality becomes one of floating in the treetops.
The tree canopy enfolds the interior space and creates a visual perimeter that changes with the seasons.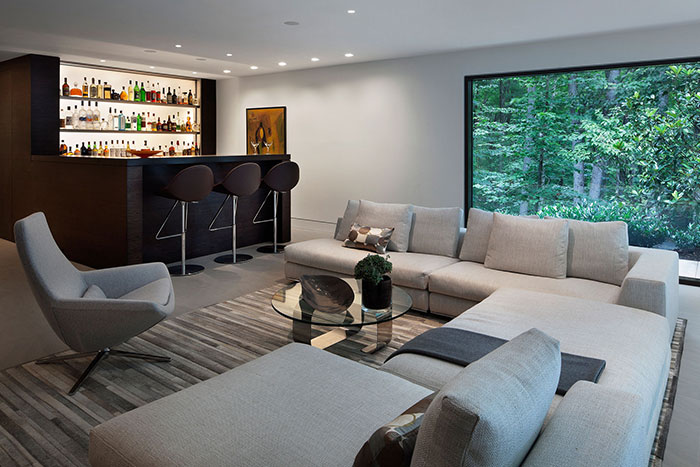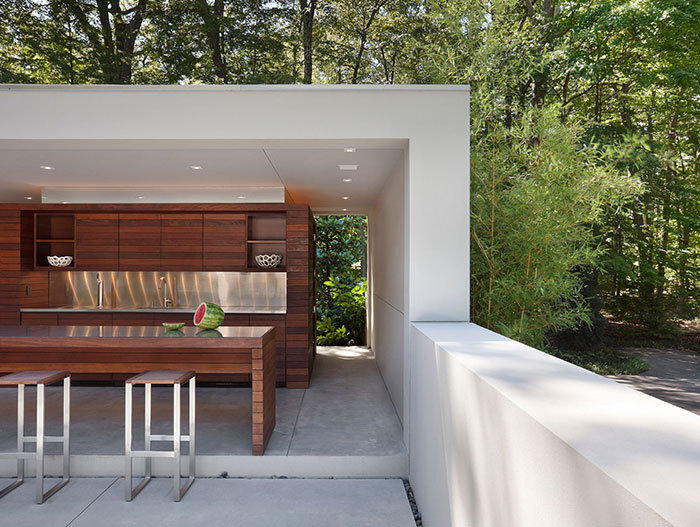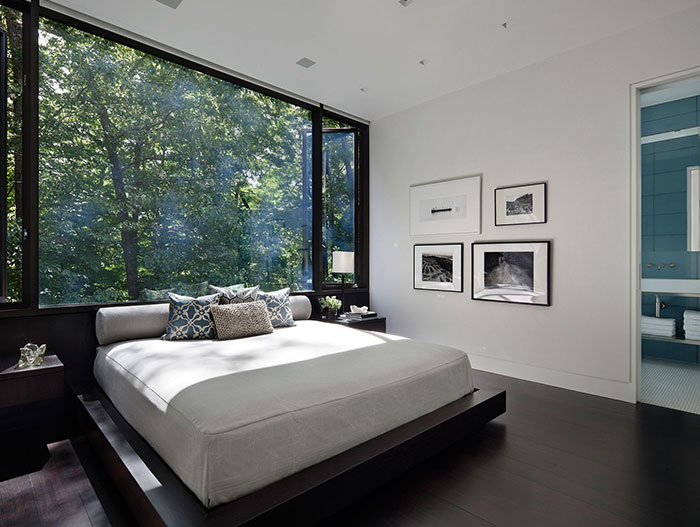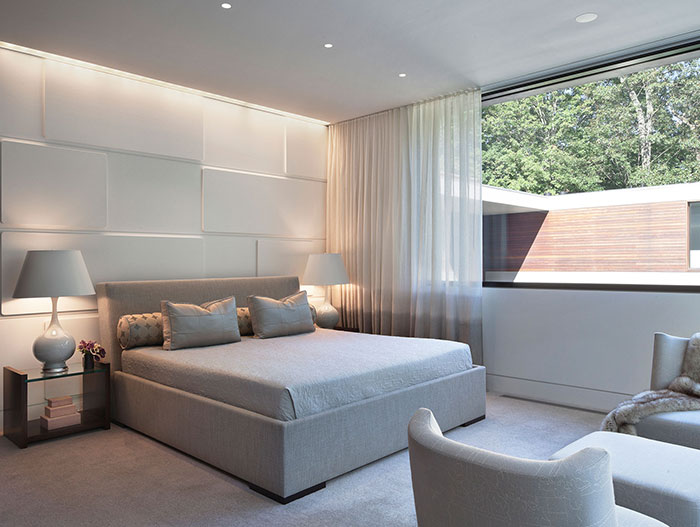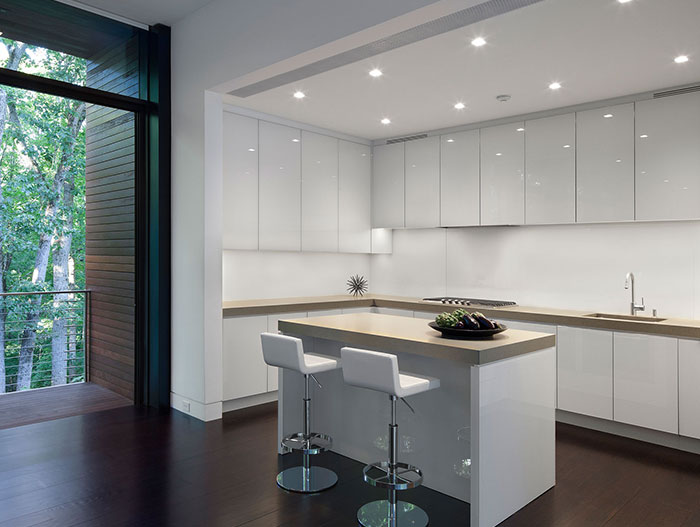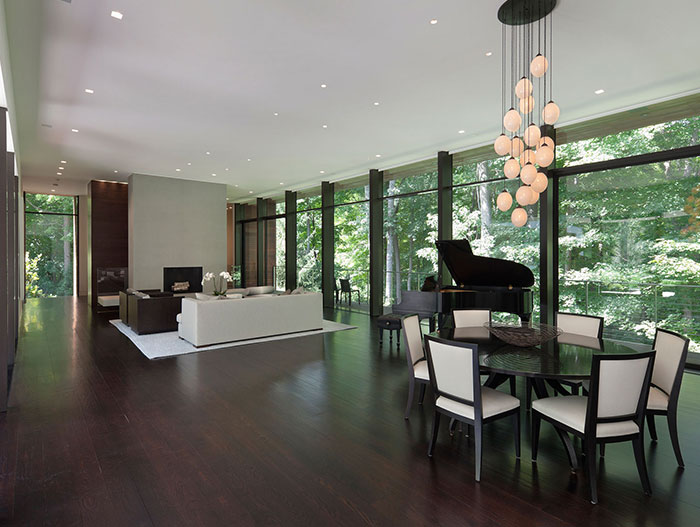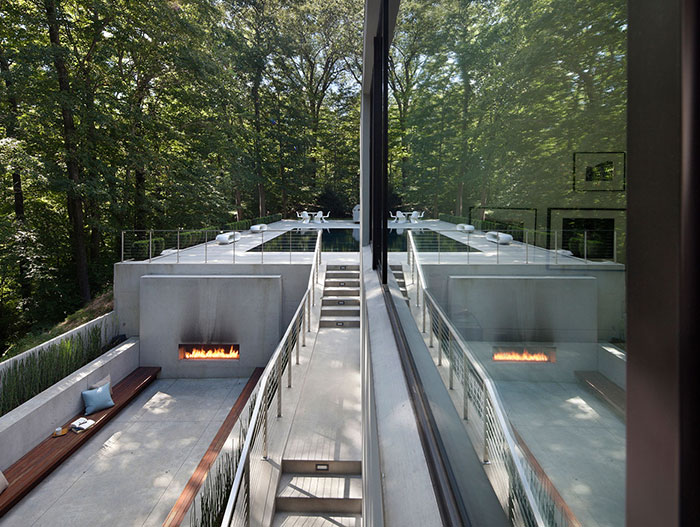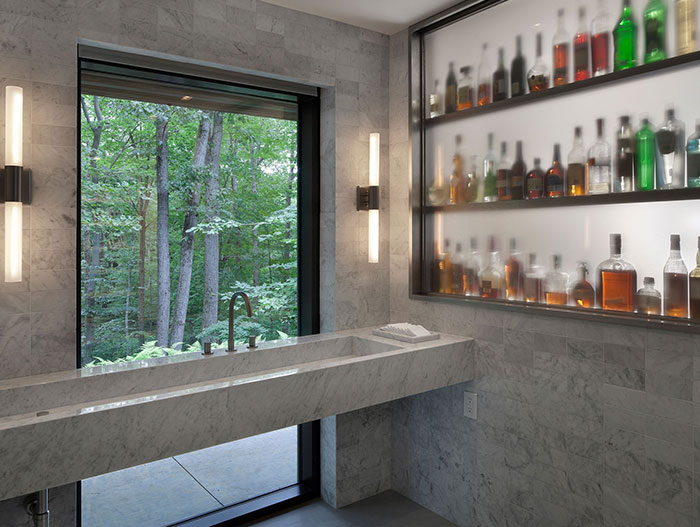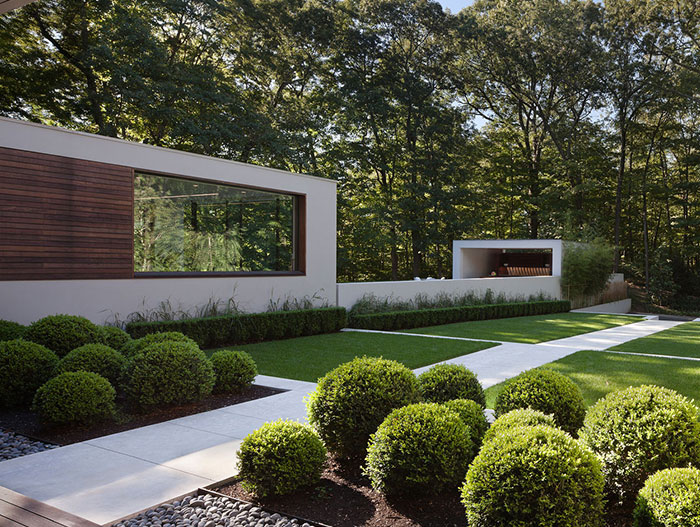 The upper level features the home's primary gathering spaces, as well as bedrooms and a gymnasium. The lower level provides additional social spaces and features a media room, library, and two home offices.
The swimming pool and separate pool house emphasize the project's strong lines and classically modern roots.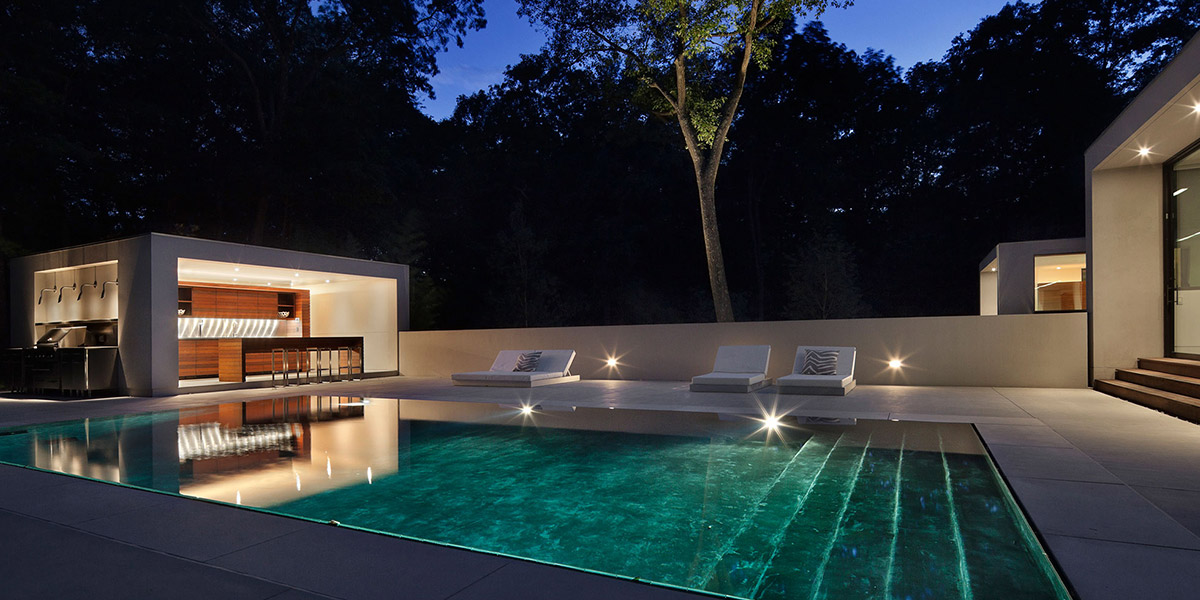 A staircase tucked behind the free-standing fireplace leads down to the lower level of the house, which is carved into the earth and gives onto the forest floor.
The cozy nature of the lower level provides an experiential contrast to the expansive and light-filled level above.
Photography by: Taggart Sorensen