Luxurious contemporary mansion for an indoor-outdoor lifestyle
Located in Pretoria, South Africa, this 777 sq. m. contemporary mansion designed by Nico van der Meulen Architects blends luxury with comfort.
When the client approached the architecture firm, he requested a spacious, luxurious four-bedroom residence with an emphasis placed on the design of the living rooms. Nico van der Meulen Architects respected the owner's request and created a contemporary mansion with an inviting outdoor area and open interior spaces.
"The vastness and natural setting of this site inspired a design resembling a bush lodge that responds to nature and its immediate surroundings. Translating this concept into a contemporary home was almost effortless thanks to the location, orientation and natural beauty of the site," explained the architects.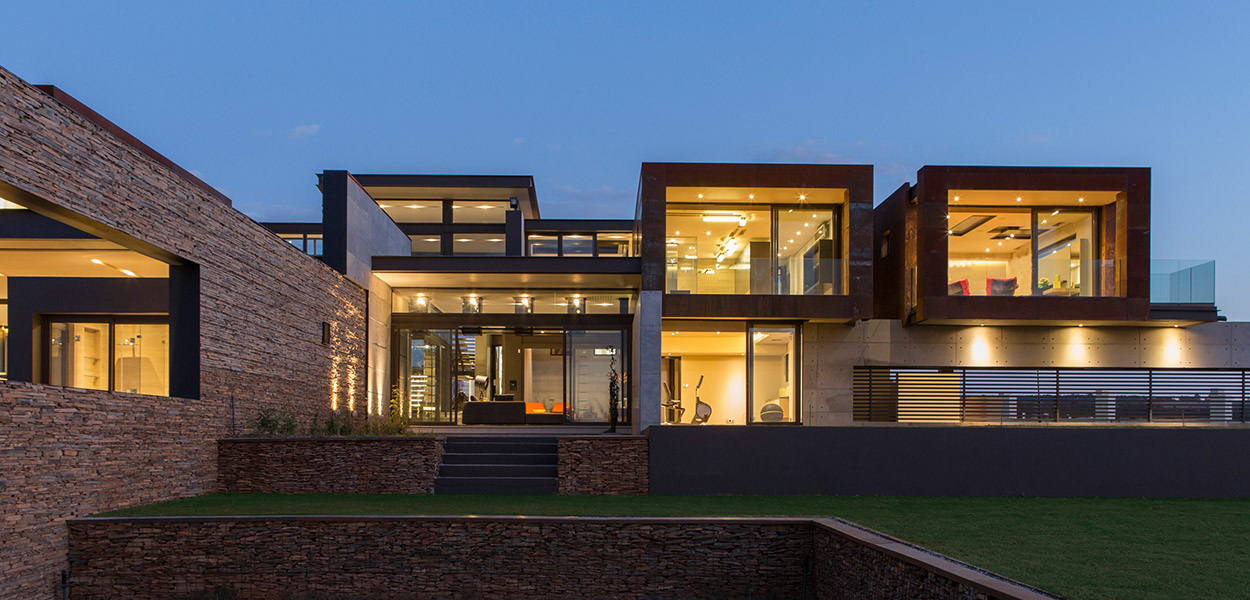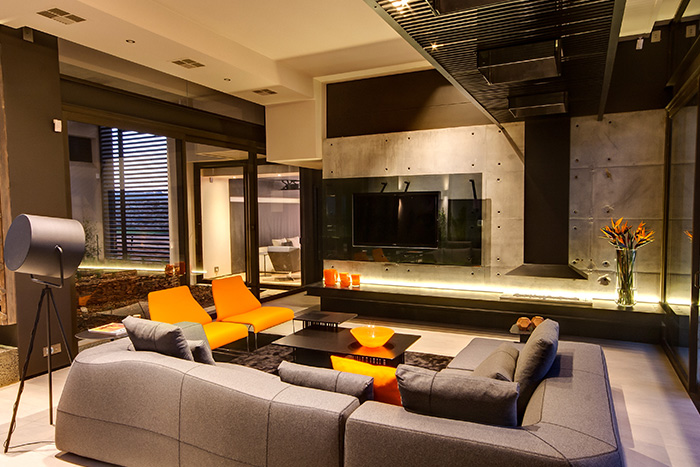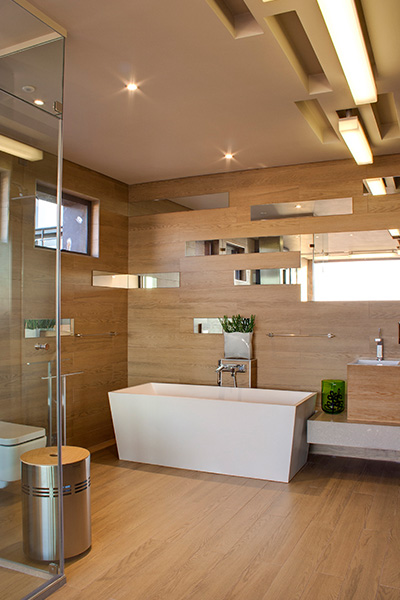 The concept is reinforced by the selection of natural materials and the way the internal spaces relate to the outdoors.
"Initially the site revealed itself as a mound of quartzite rock which was excavated and hand cut for the gabion landscape walls and the stone cladding used throughout the house. The striking square and rectangular rusted steel boxes are strategically positioned while the stone-clad walls extend the house into the landscape, creating integration between building and site," said the architects.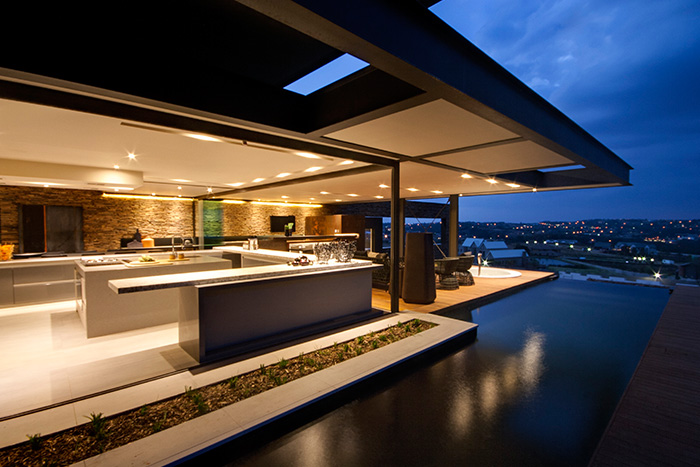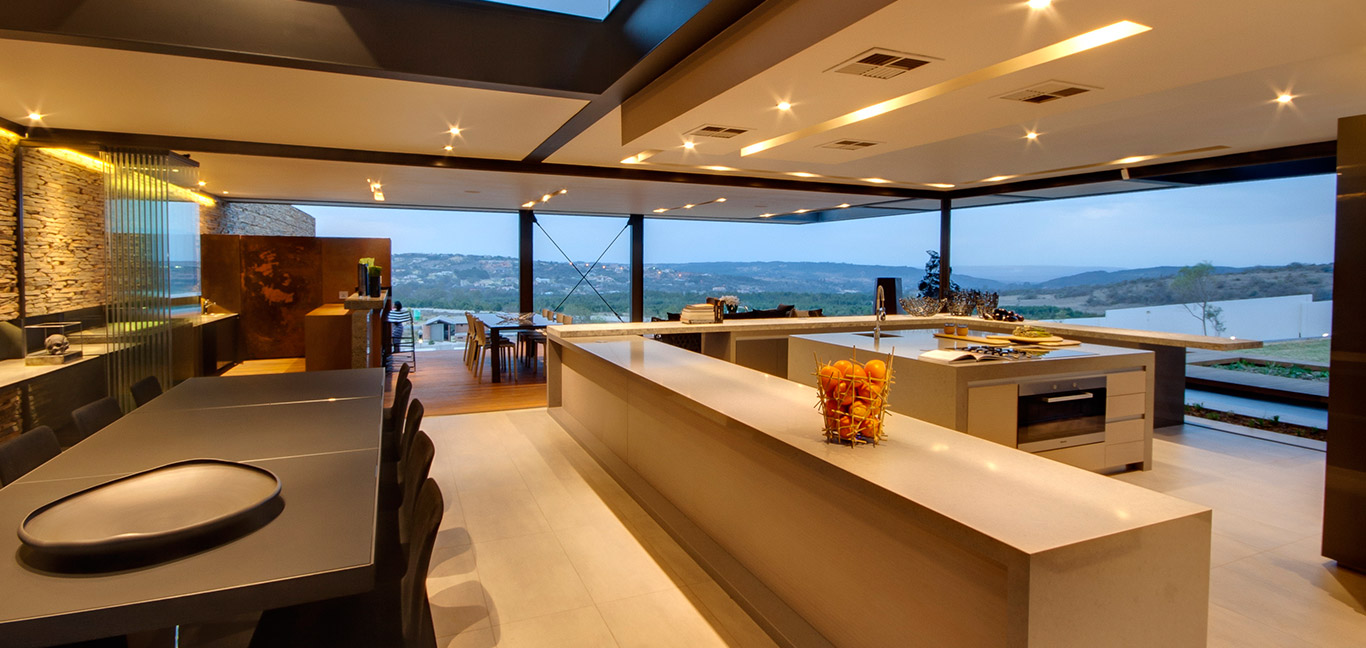 The kitchen overlooks the lanai and garden while the frameless folding doors create an invisible threshold between interior and exterior. When open, these doors allow for the kitchen and dining room to overflow onto the lanai and bar, making entertaining effortless and enabling adults to keep an eye on children in the pool.
Situated on the first floor, all four en suite bedrooms have their own private balcony. The three children's bedrooms are located on the western wing of the contemporary mansion, while the main bedroom is located on the eastern wing. A suspended walkway links the two wings and creates a sense of privacy for the main bedroom.
As the architects told 10 Stunning Homes: "M Square Lifestyle Design strategically linked spaces through their use of various natural materials in the interior spaces. The design exposes the truth of the materials by using them in their purest form such as incorporating in situ-concrete, quartzite cladding and rusted mild steel in the design."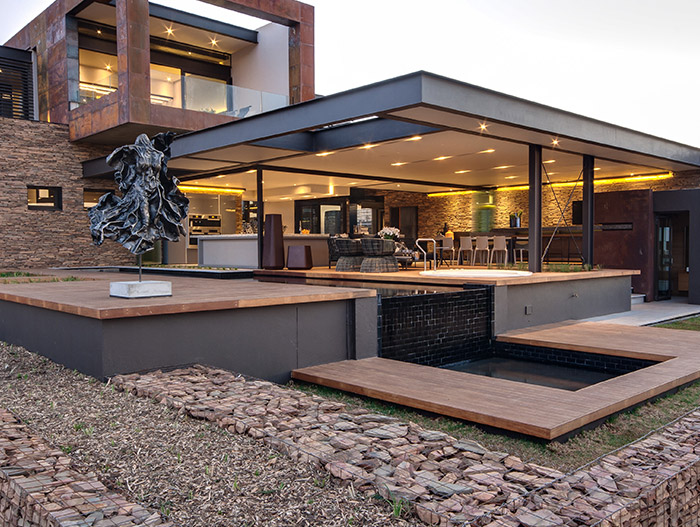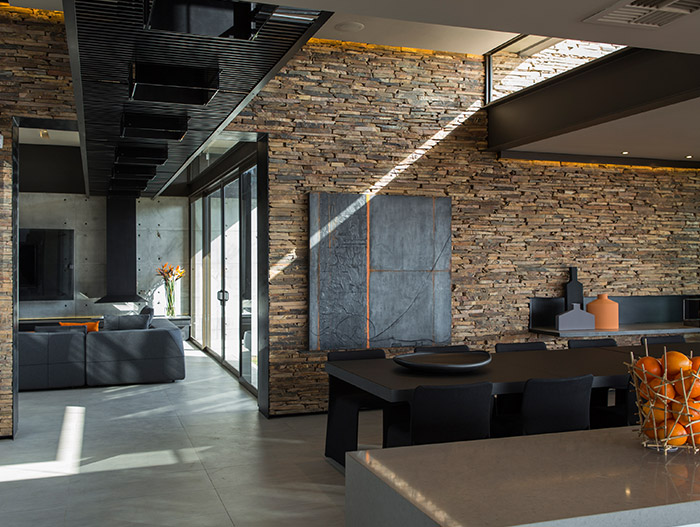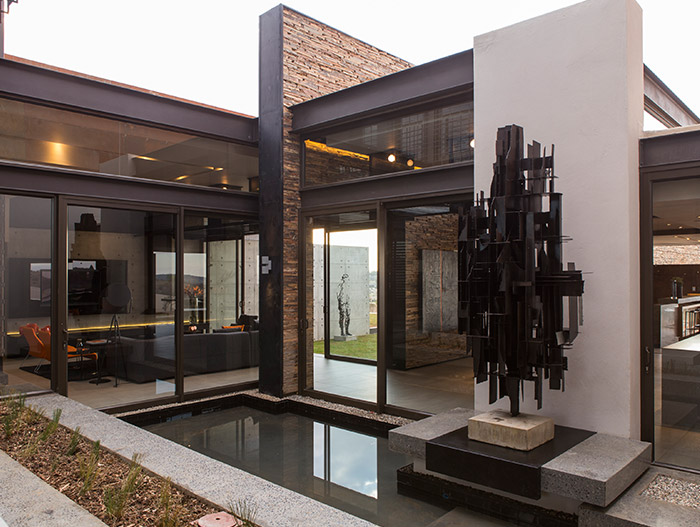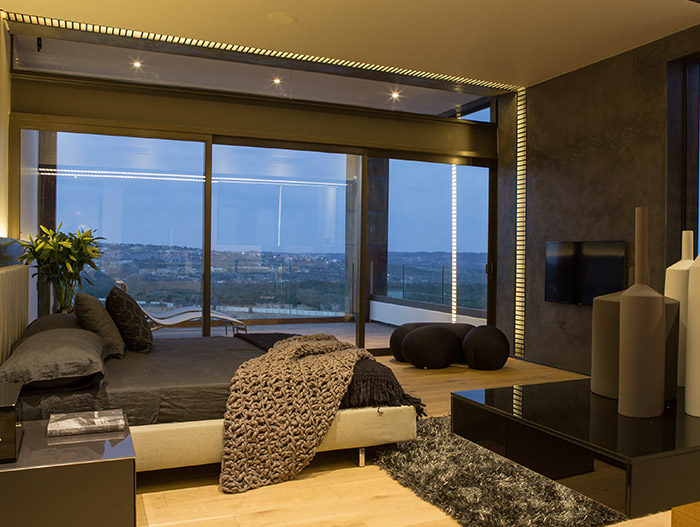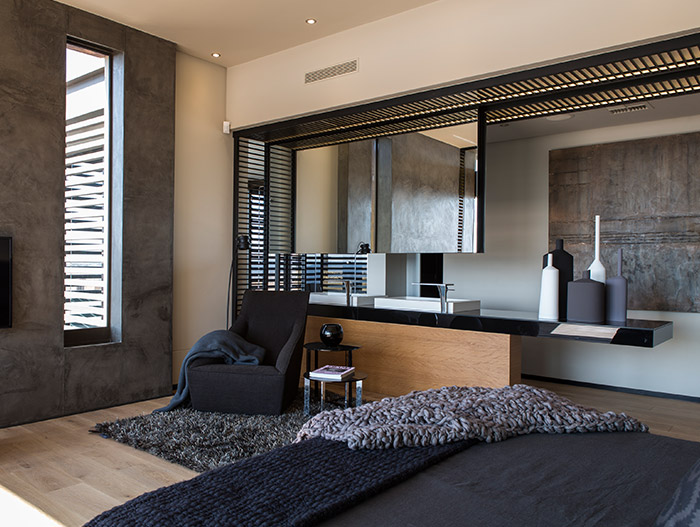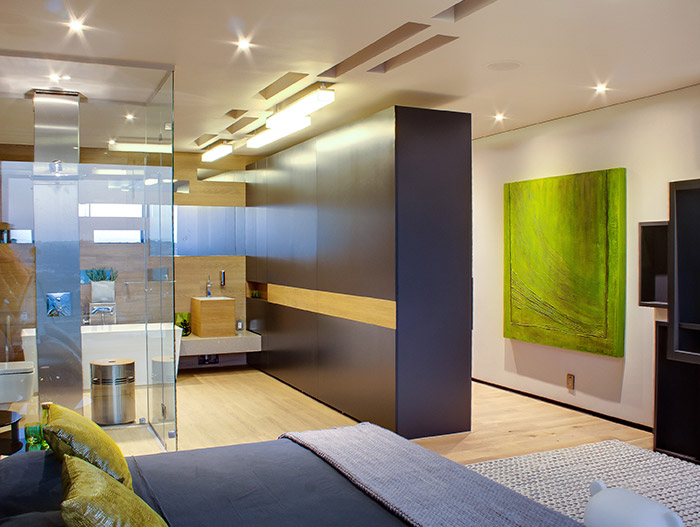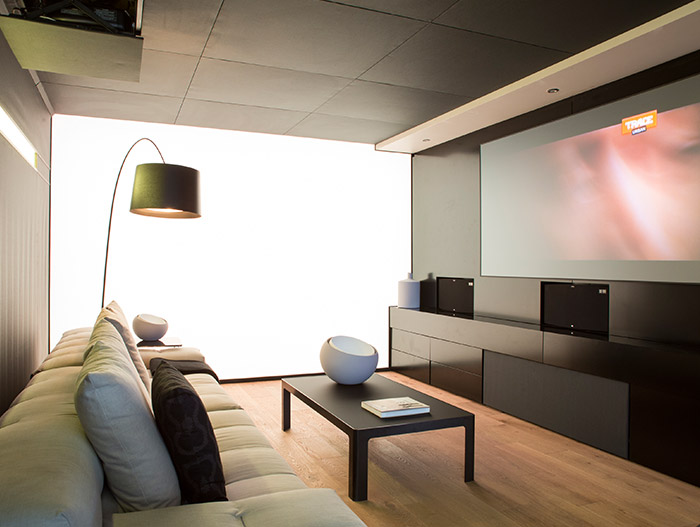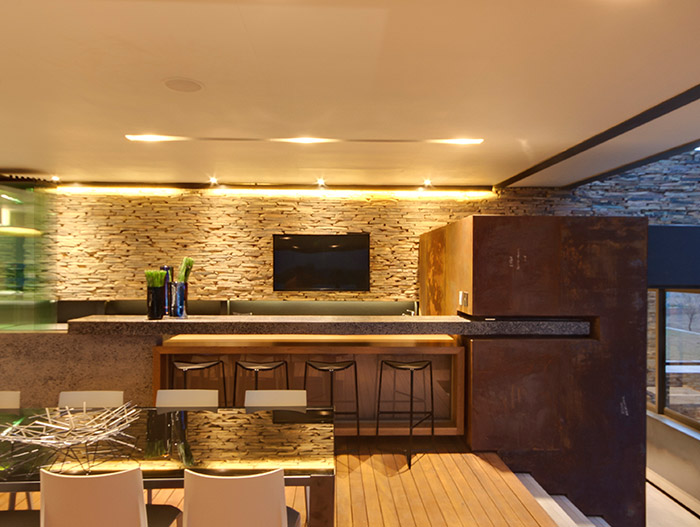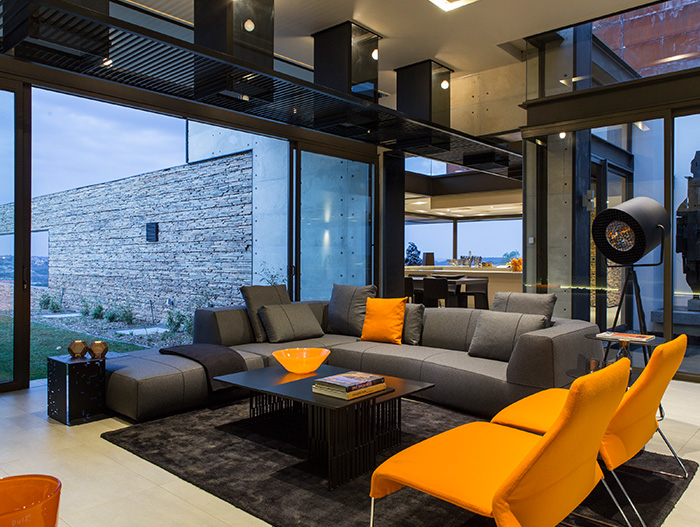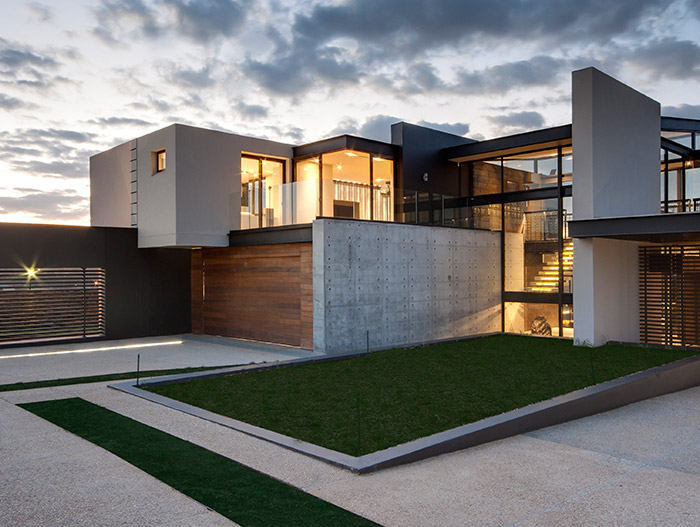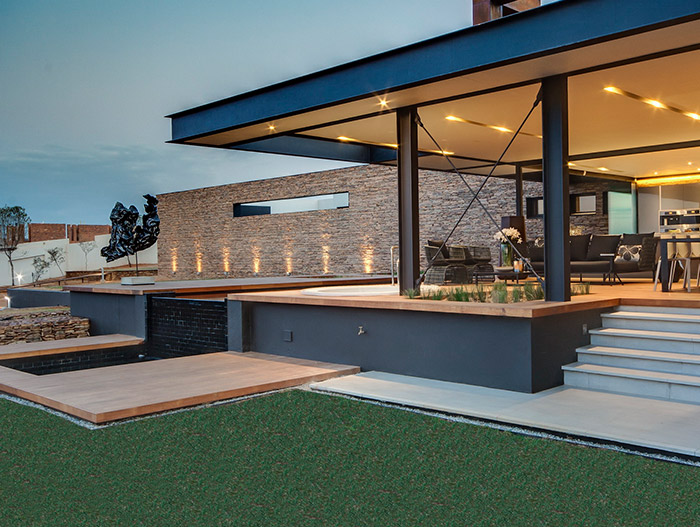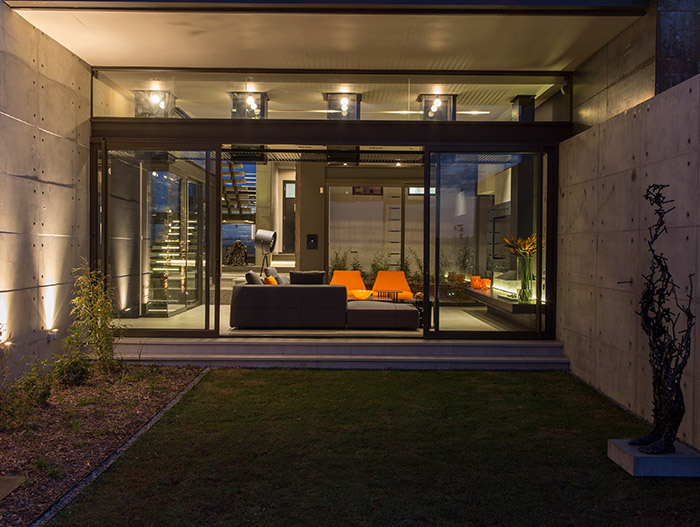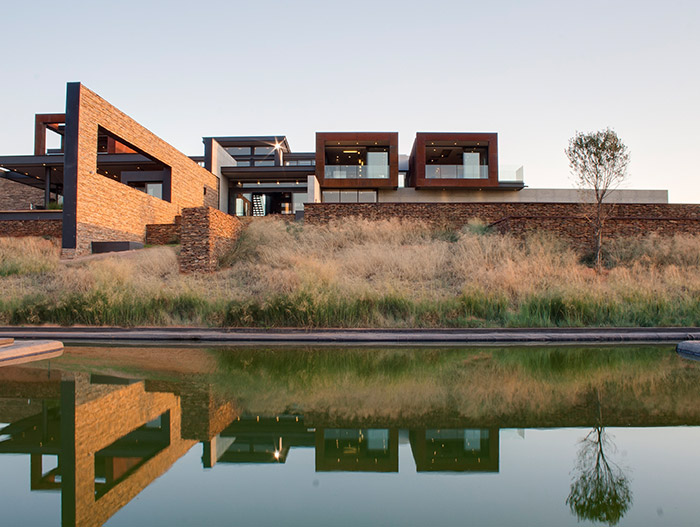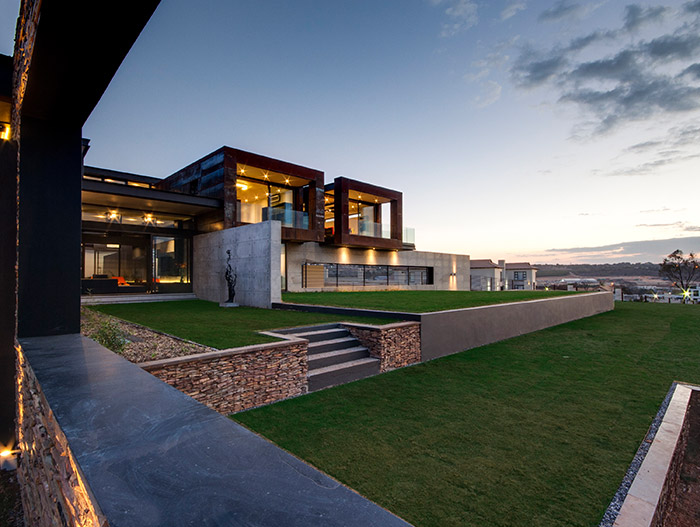 The interiors feature linear and monolithic forms that complement the architect's vision for this house. Many of the functional elements were designed to become beautiful features that visually connect the spaces and create links throughout the house rather than just remaining purely functional.
Challenges arose during the construction process; however, Nico van der Meulen Architects clearly pushed the boundaries on this design. This contemporary mansion prides itself in its design for luxury indoor/outdoor living in the heart of nature.
"The variety and combination of textures used in this design create a synergy in this home which makes it truly unique," concluded the architects.
Photography by: Barend Roberts and David Ross