A luxurious contemporary farmhouse with emphasis on entertaining
Designed by Nico van der Meulen Architects, this luxurious contemporary farmhouse is situated within a secluded golf estate located between Pretoria and Johannesburg, South Africa.
House in Blair Atholl boasts nearly 750 m² and is surrounded by serenity and tranquility.
The brief called for a contemporary home with lots of practicality, that makes provision for outdoor living with an emphasis on entertaining. Due to the form-follow-function approach of the design, this family home is spacious and uncluttered.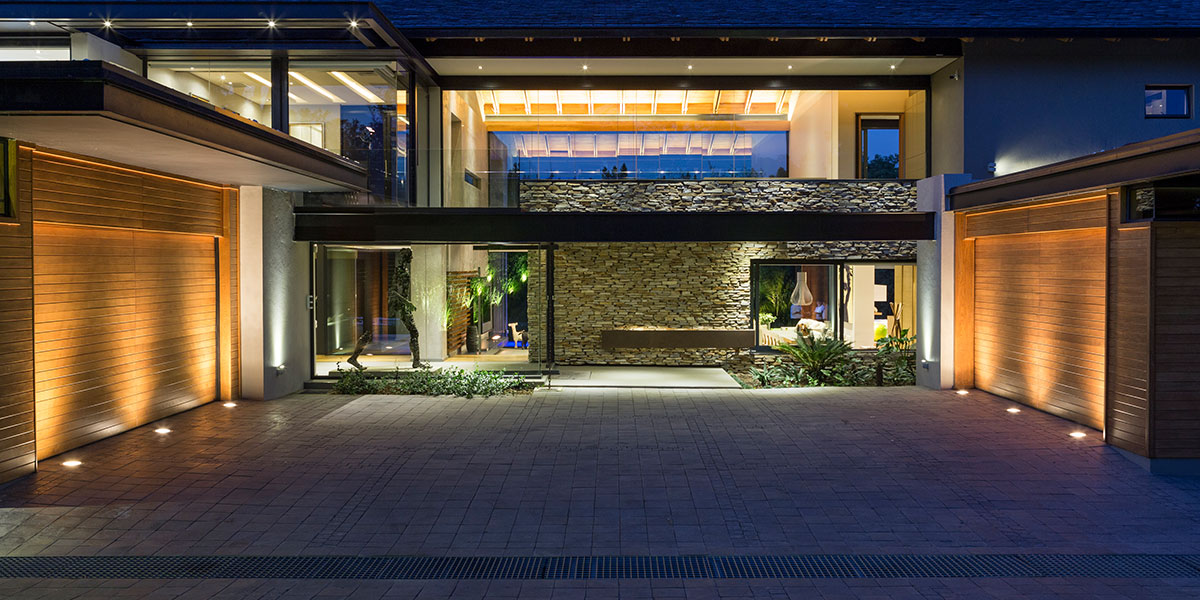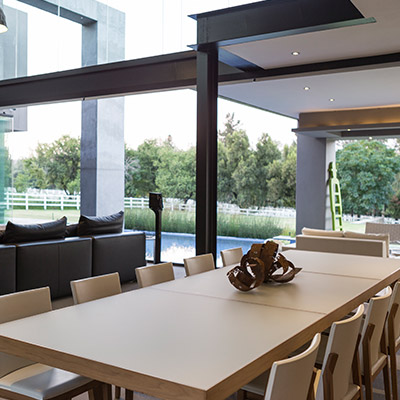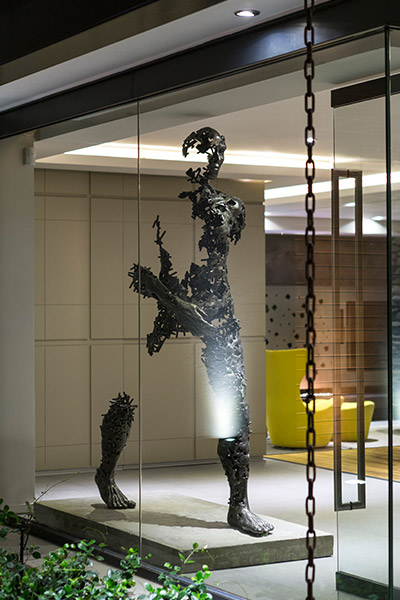 "Once inside you appreciate how effortlessly the open plan spaces flow into each other, with the living room, dining room, kitchen and lanai all in close proximity to each other. The frameless folding doors create an invisible threshold between the inside and the outside, and when completely open, the lanai becomes an extension of the kitchen and family/dining room and vice versa"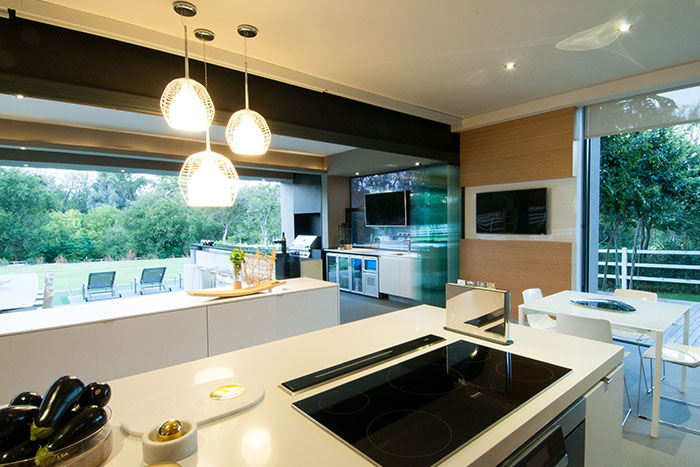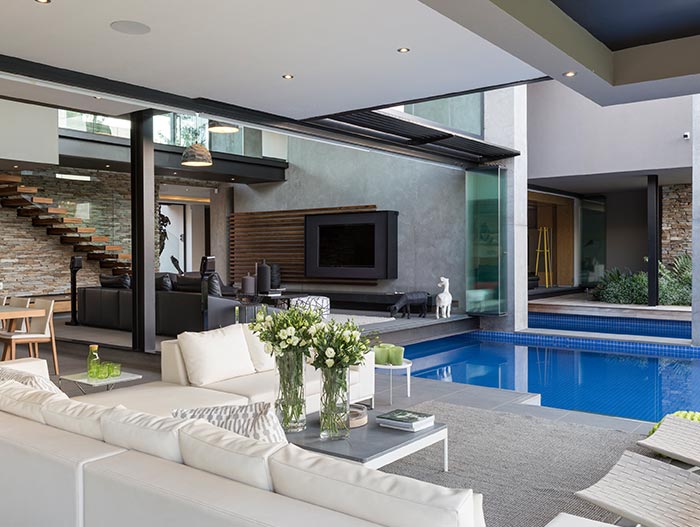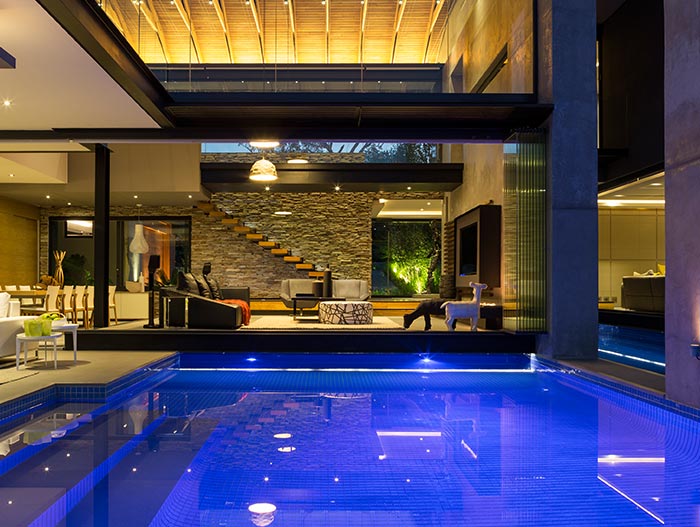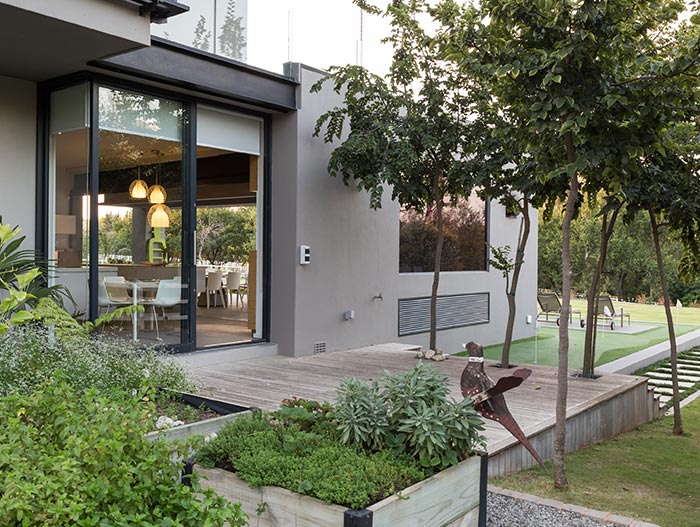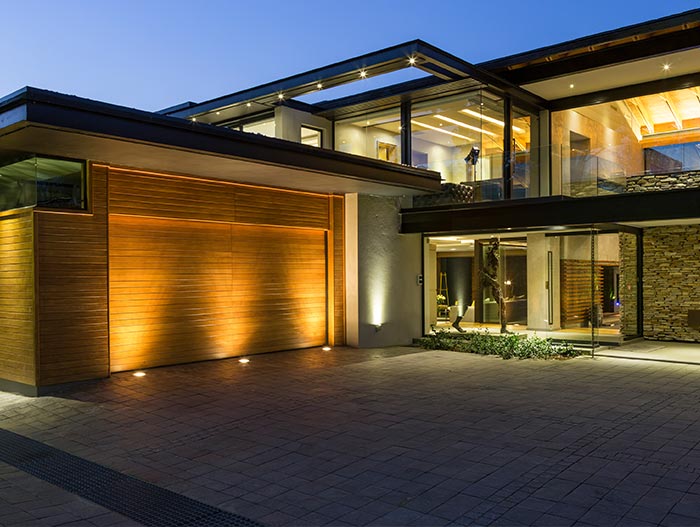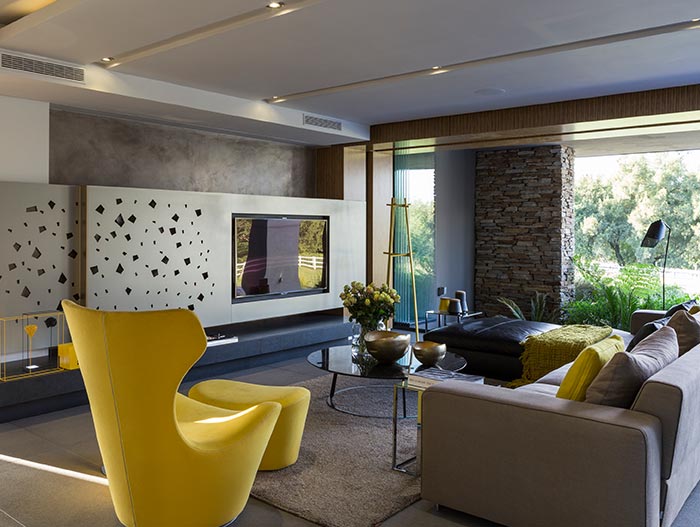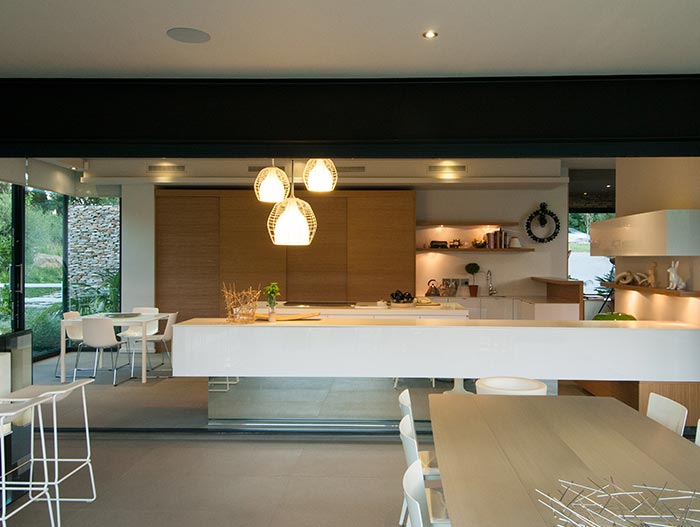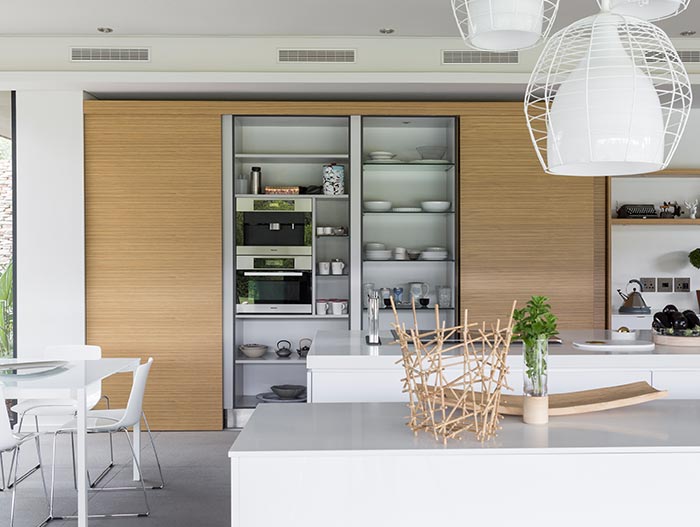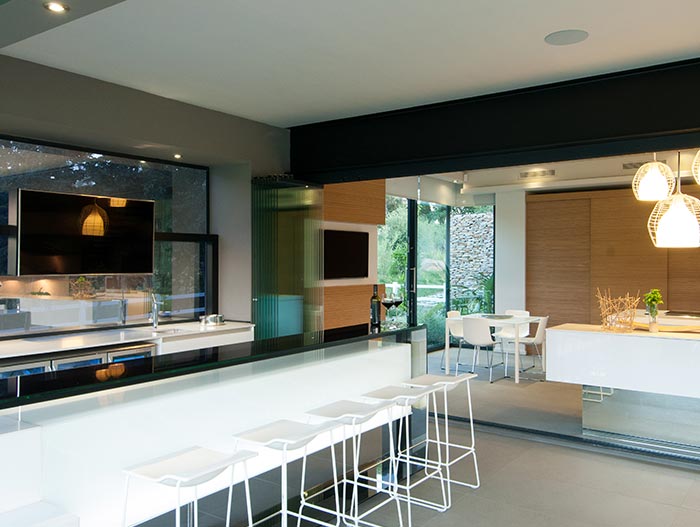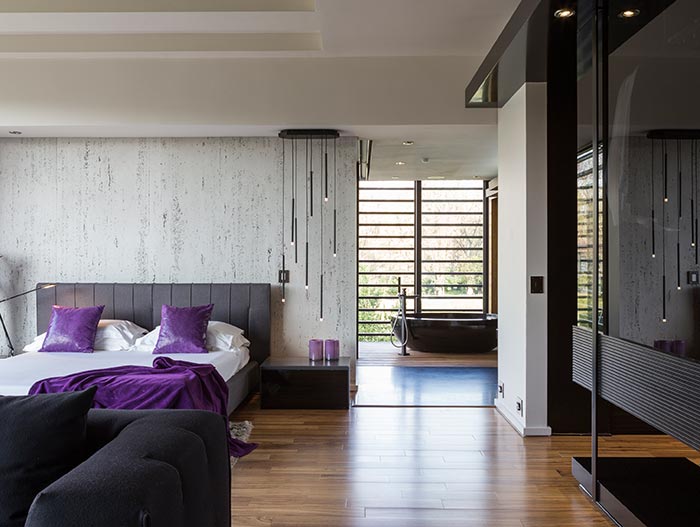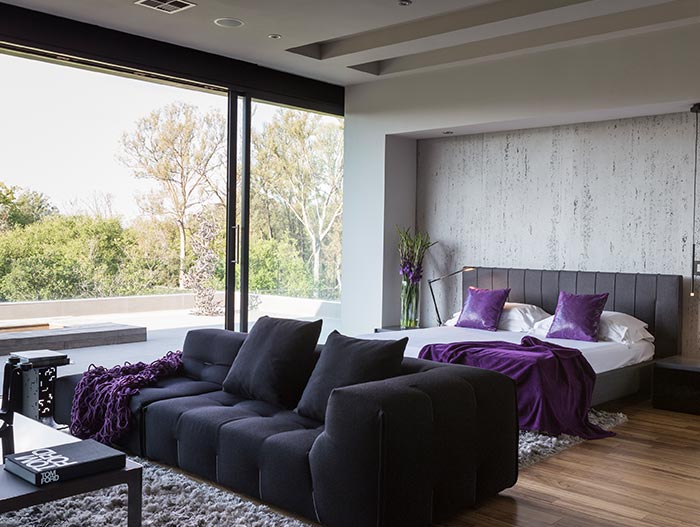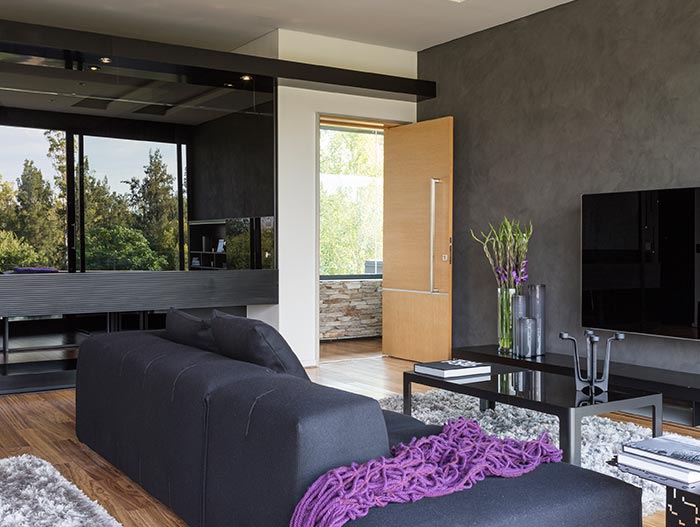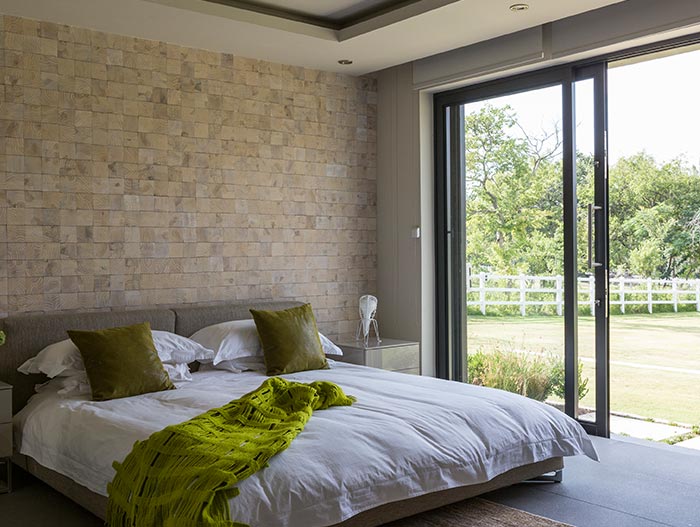 "The spacious lanai accommodates a braai, bar and seating area making it ideal for entertaining while the swimming pool is integral to the design of the lanai and extends beneath the cantilevered floor slabs"
All the rooms have been organized around the double volume living space which becomes central to the family's lifestyle. M Square Lifestyle Design ensured that all the interior spaces had a warm and comfortable feel. The finishes remained true to the architecture of the home and emphasize the modern clean lines and natural materials used throughout this contemporary farmhouse.
The floating timber staircase becomes a grand feature which floats above the floor plane as the natural stone cladded wall forms the perfect frame for the sculptural masterpiece by Regardt van der Meulen. A bridge with glass balustrade connects the two wings of the house while also maintaining a sense of privacy for the main bedroom which is located on the eastern wing of the home.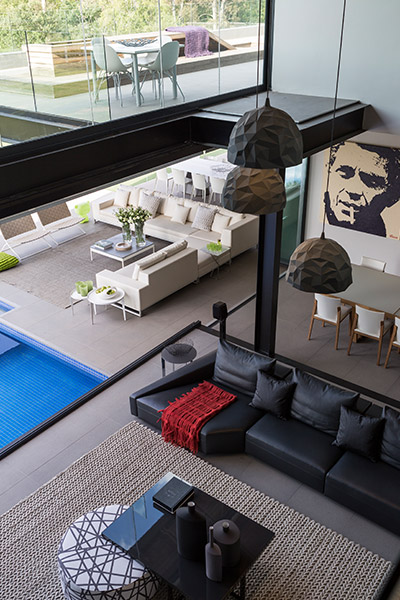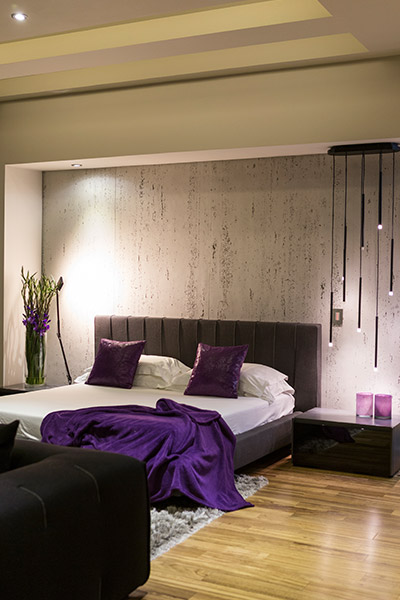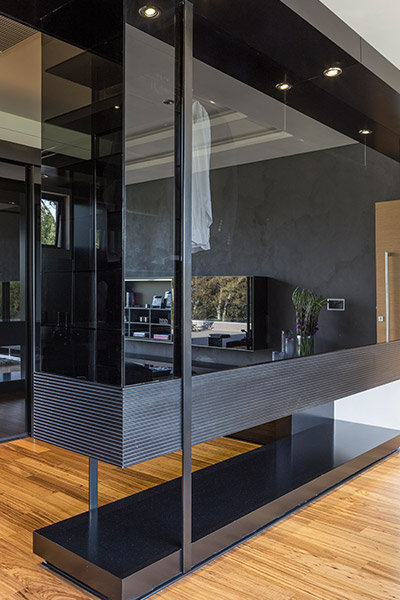 The luxurious main bedroom incorporates a private lounge and a discreetly screened walk-in dressing room. A tinted glass screen offers both style and privacy for the dressing room through its high gloss finish.
The bed is perfectly positioned in a recessed niche lined with textured wallpaper creating an intimate setting.
The design concept is undoubtedly a strong one which speaks for itself and whilst the architect was restricted by the estate rules, it was in fact these very parameters which led to the concept of a contemporary farmhouse.
Photography by: David Ross and Barend Robert