Collector's Nook: A contemporary Brazilian house characterized by simple features, purity of forms and integration with nature
Designed by mf+arquitetos, this 130 sq. m. contemporary Brazilian house entitled Collector's Nook is located in Franca, Brazil. The private residence was designed for an art collector and is characterized by simple features, the purity of forms, integration with nature, and the use of natural materials with a color palette of earthy tones.
"The touch of fabrics, the heat of the wood, the nobility of the marble, the rusticity of the stone and the concrete are mixed with the essential: living, coming and going, exploring, knowing, traveling, receiving and appreciating," explained the architects.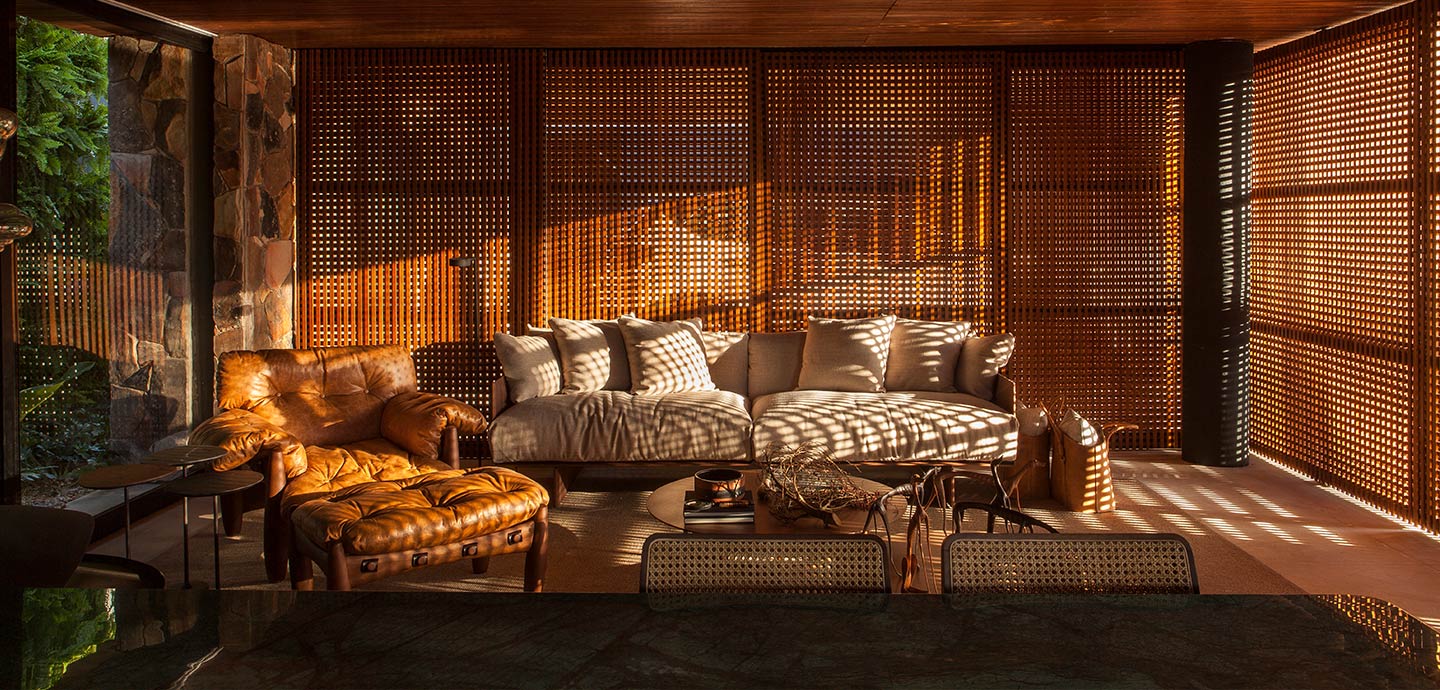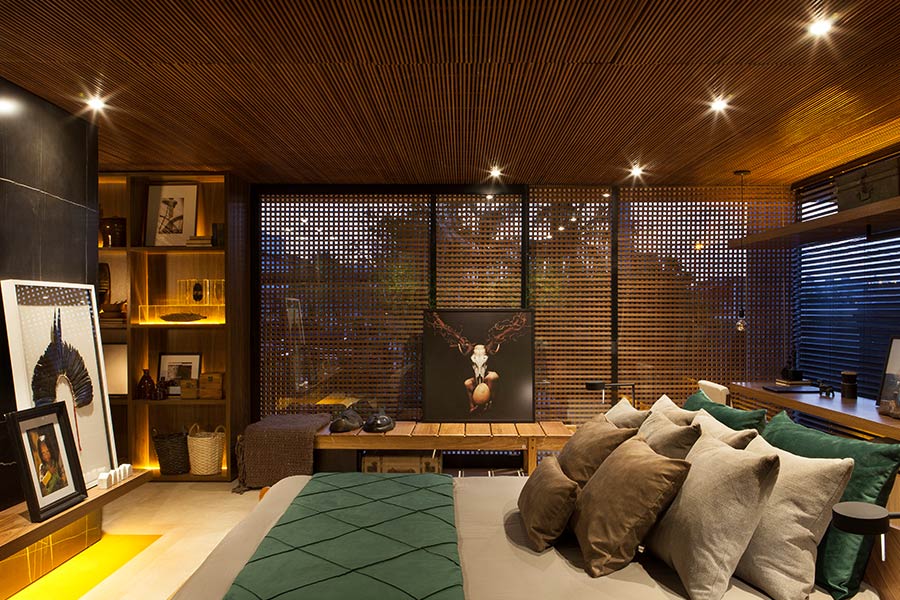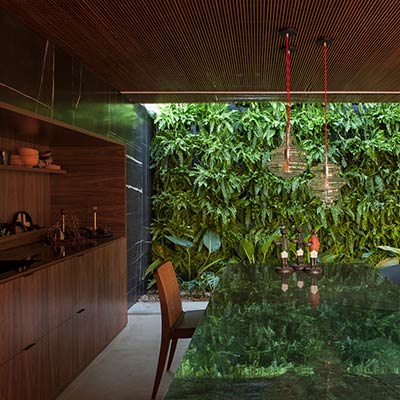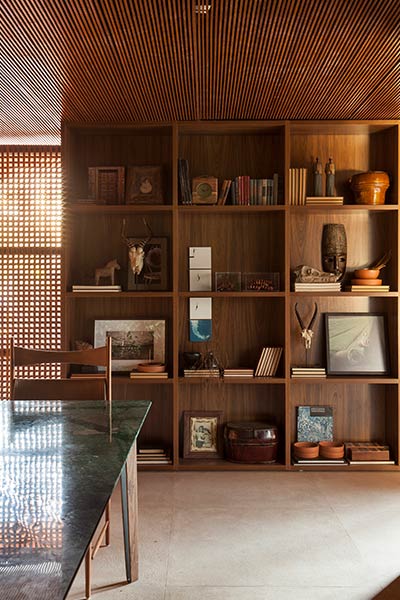 The house was designed to integrate with nature and to reflect the owner's love of art, travel, and exploration. His unique art pieces are thoughtfully displayed throughout the entire home.
"The character, who goes in search of moments, eternalizes memories through art, photography and design that tell a story," said the architects.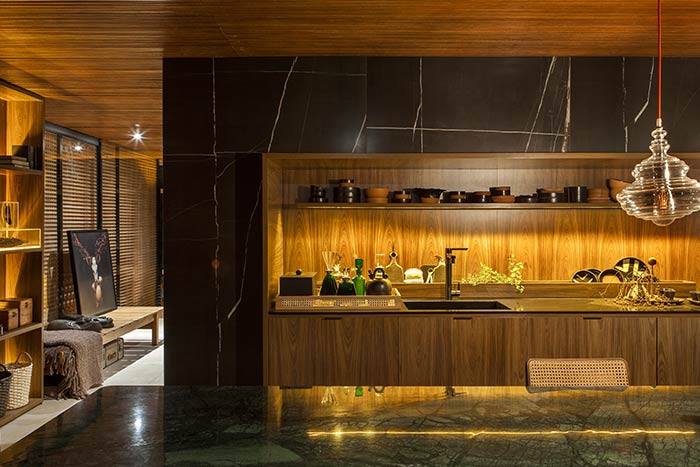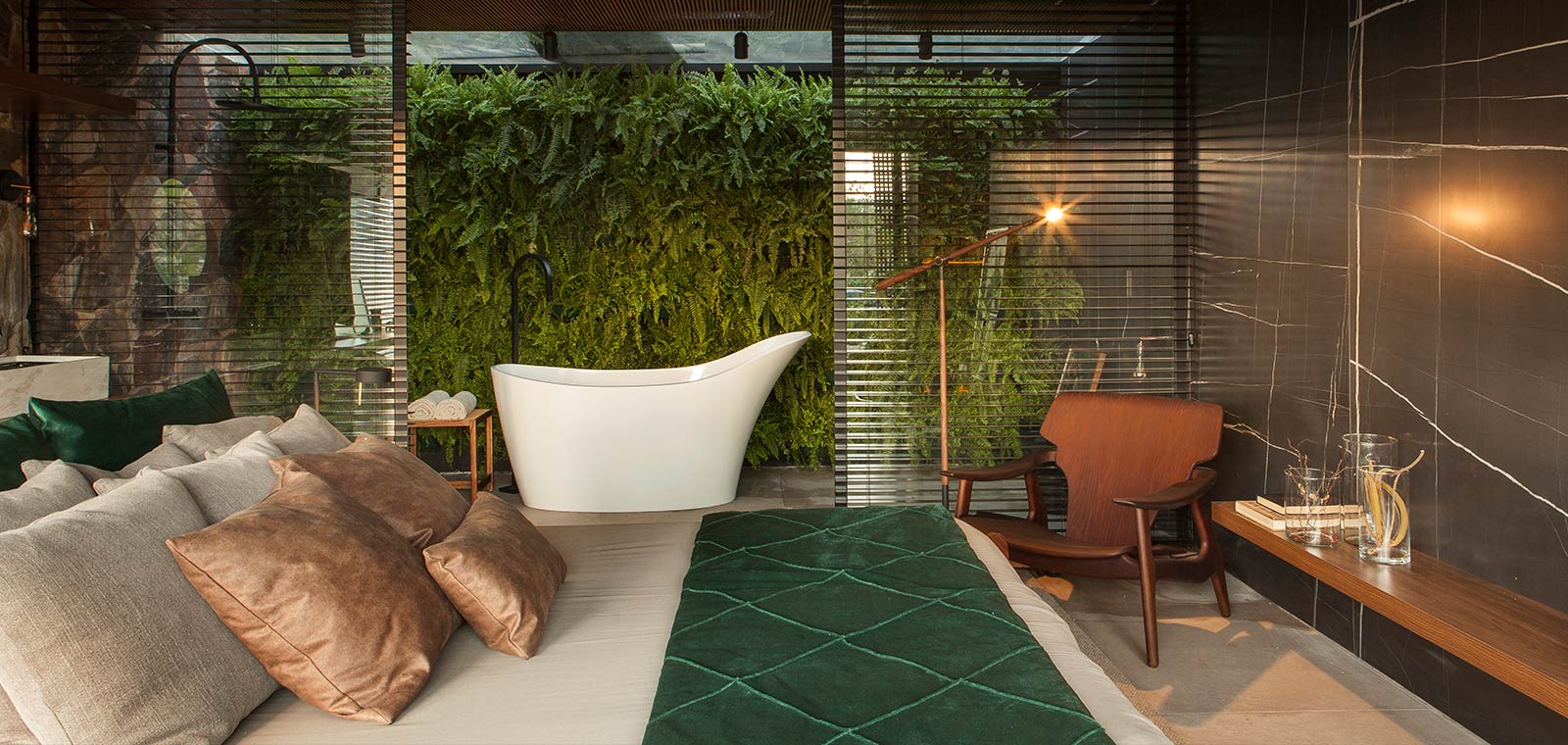 Natural elements including stone, wood, marble, and concrete provide a neutral palette.
Sliding glass walls incorporated in the stone wall allow the living room to be completely open to the vertical garden outside. Two glass panels with blinds separate the master bedroom from the bathroom, which features a bathtub in the center. The glass roof over the bathroom provides natural light to the green wall.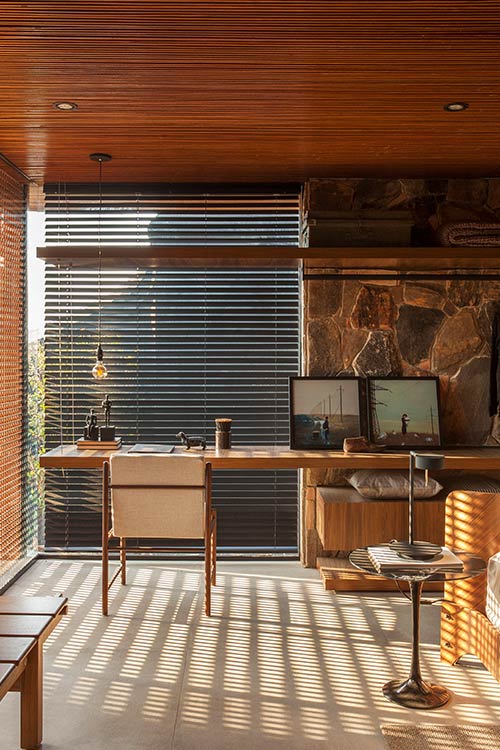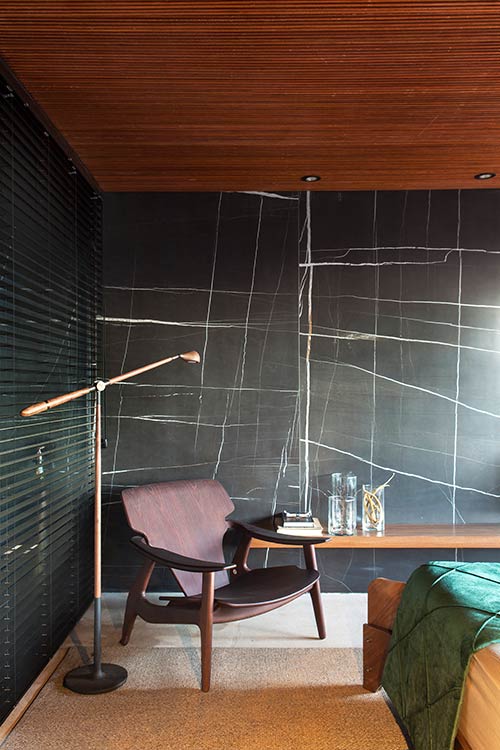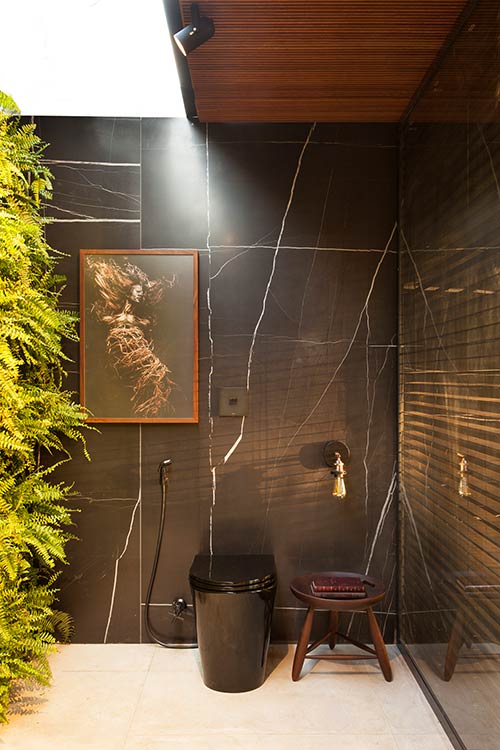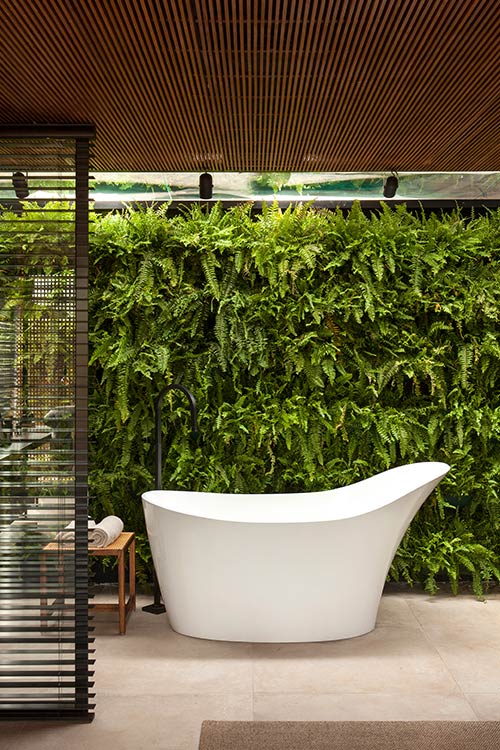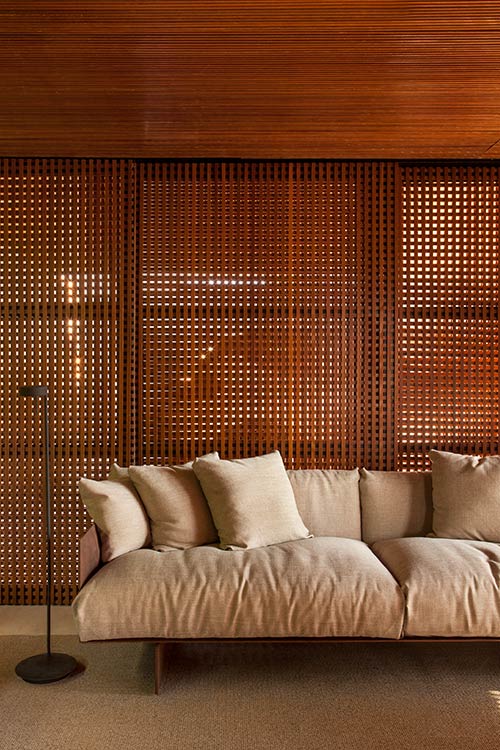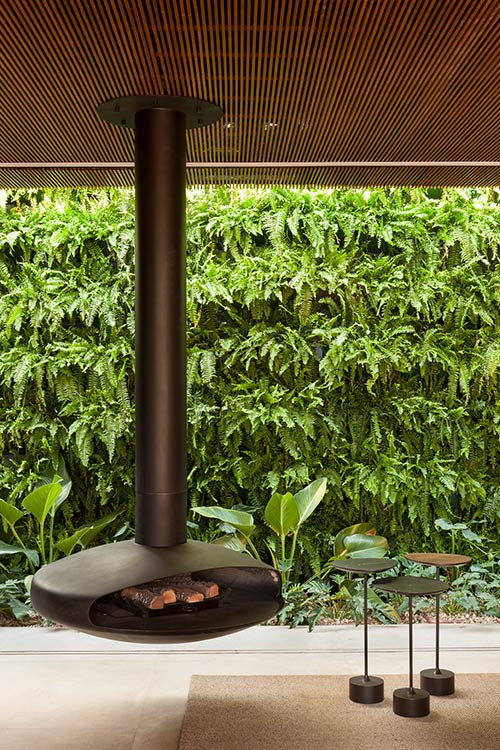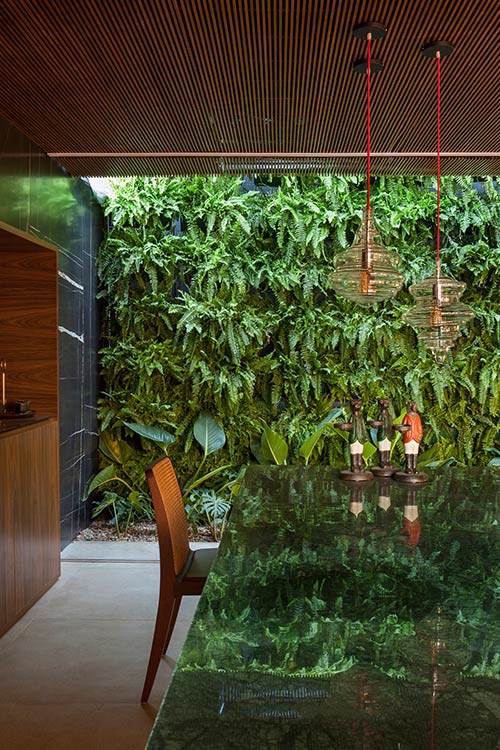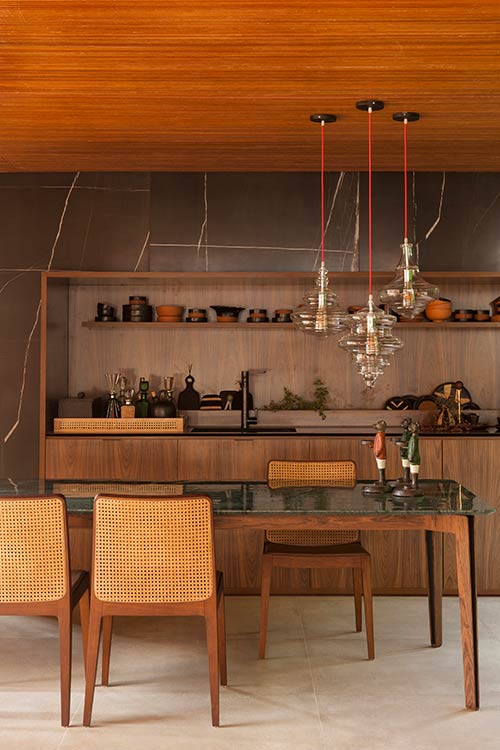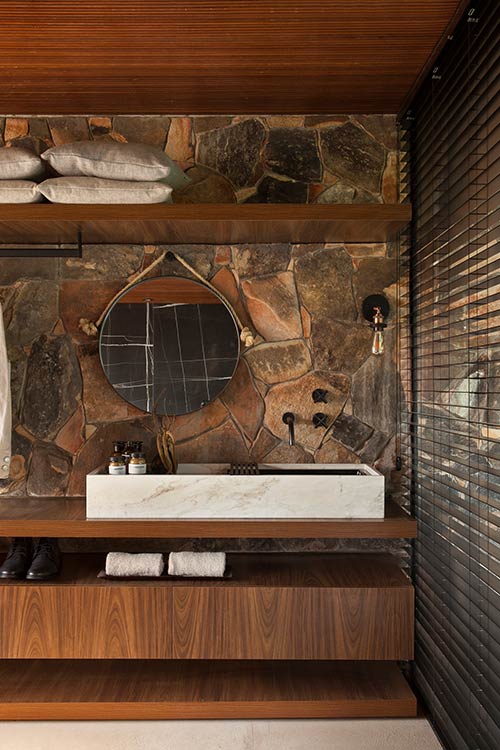 The slatted wooden screens serve multiple purposes: they offer privacy when needed and filter the direct sunlight, cooling the interior space and creating interesting light and shadow patterns.
The end result is a unique, contemporary Brazilian house that stands as a testament to the architects' attention to detail.
Photography by: Felipe Araujo