A contemporary beach house build for a young couple
This contemporary beach house designed by Longhi Architects is the first residence built in one of the areas not yet occupied at the Beach Club Misterio, located 117 kilometers south of Lima, Peru.
Challenging the stillness of the surroundings, the 404 square meter Beach House Q materializes the dreams of a young couple in a "floating volume" which embodies the private spaces needed for a future family.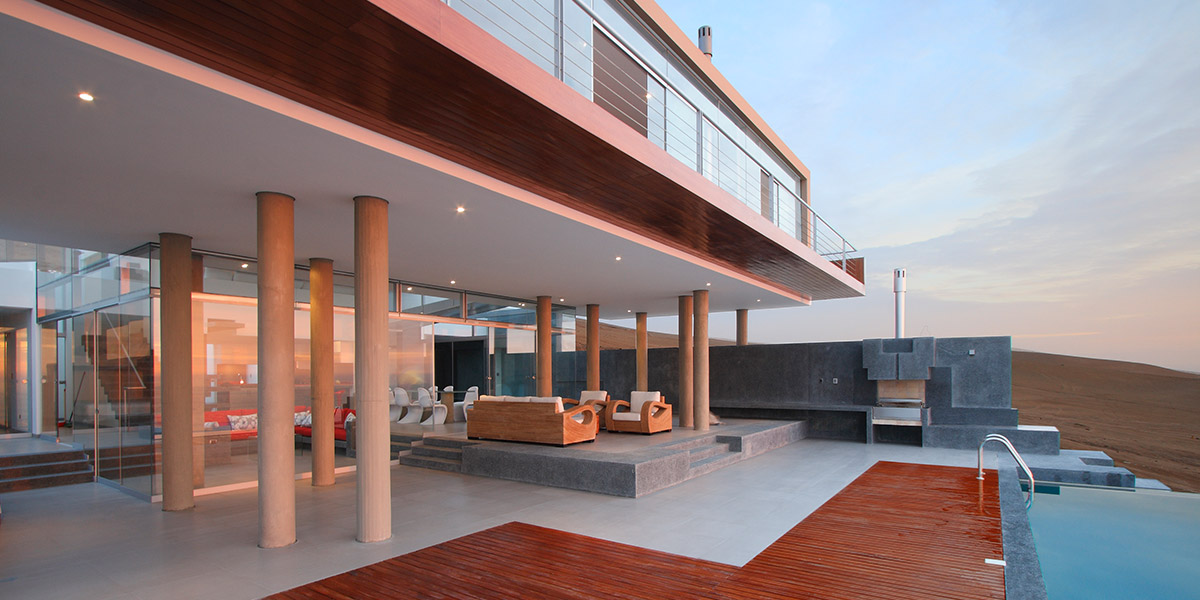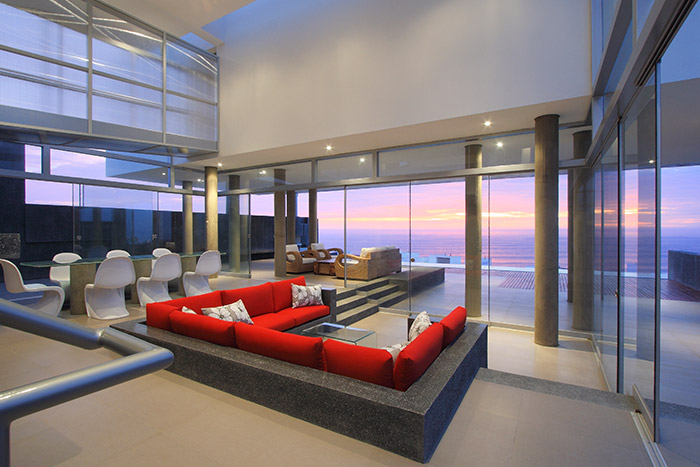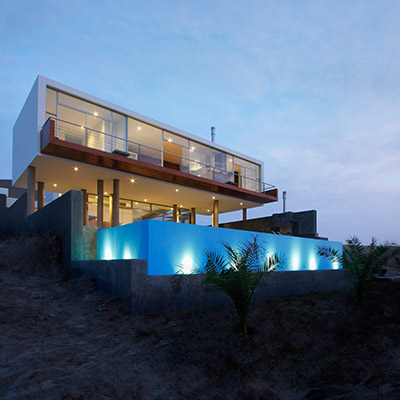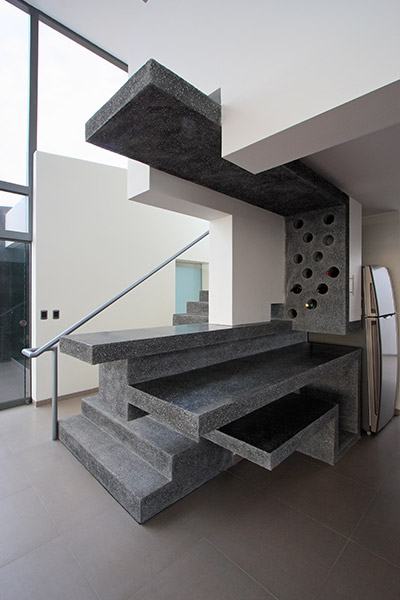 "The volume is supported by circular columns placed by intuition, as a dance, instead of forcibly in a grid. The dancing columns are accompanied by sliding glass panels that define the common area of the house; living-dining and terrace are integrated or separated by the option to open or close the glass panels depending on social and weather conditions."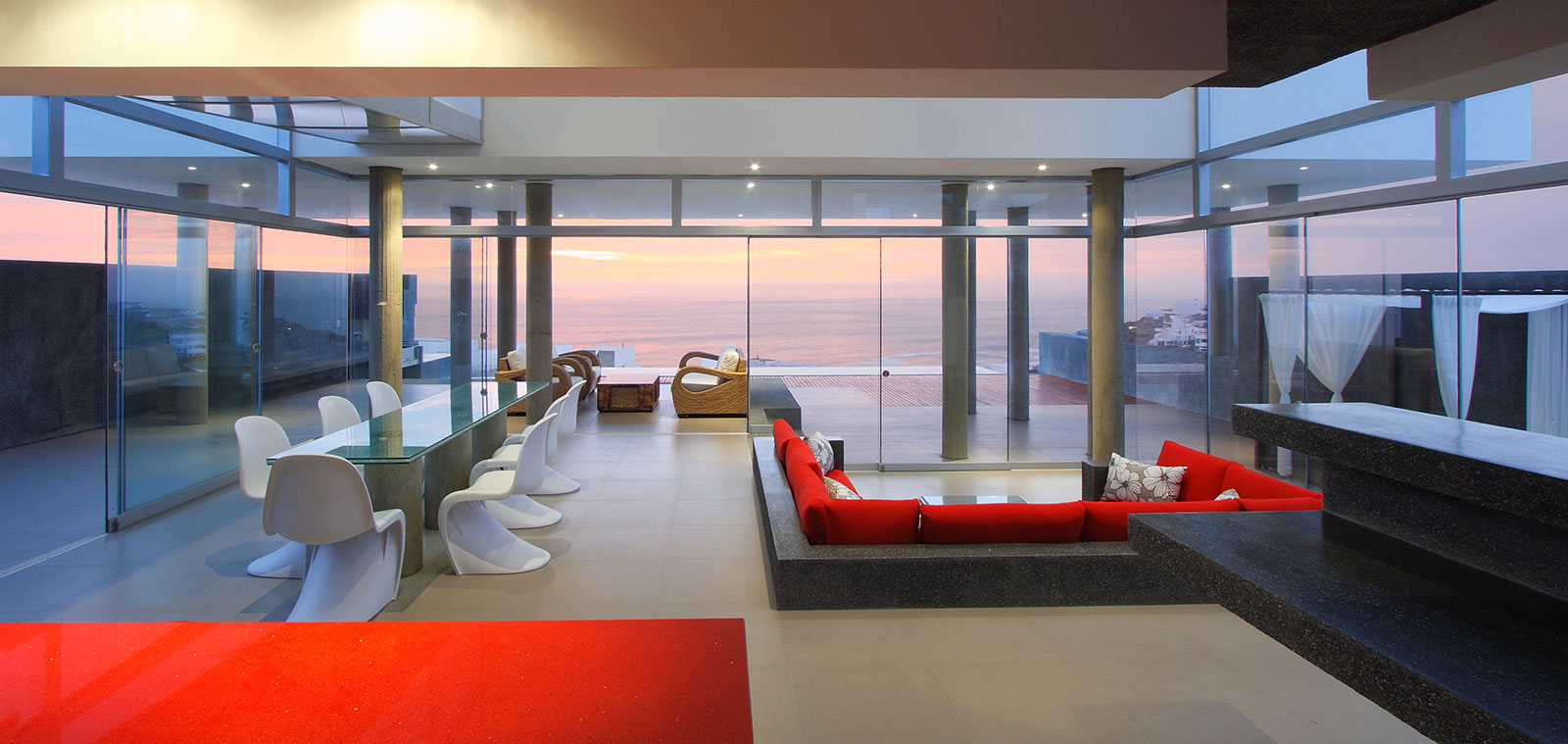 The beach house's ground-floor is perfect for entertaining. An open floor plan connects the living, dining and kitchen area to the outdoor terrace and infinity pool. A limited color palette is used to further enhance the open space feel while letting the guests focus on what is important - the stunning Pacific ocean views.
The infinity pool, placed at the edge of the wooden terrace gathers views of the surroundings while offering moments of pure relaxation. The infinity pool's boxy design adds another layer of complexity and charm to the Peruvian house.
Longhi Architects managed to perfectly balance the clients needs as a young family with the topographical constraints associated with building a contemporary beach house on a sloping site. As a result, Beach House Q one of our favorite Peruvian homes.
Photography by: Juan Solano, CHOlon Photography