A breathtaking contemporary house in a privileged location
We've previously featured other contemporary homes created by GLR arquitectos, but today's project entitled MT House is the icing on the cake. From every single angle, MT House is spectacular, monumental and unique; a great example of contemporary architecture at its very best.
Part of MT house's appeal starts with its site. The property's impressive dimensions and steep slope offer unmatched potential views towards Monterrey, Mexico. A grand golf club in the foreground as well as other areas of the city, are topped by the majestic "Cerro de Las Mitras", a distinctive mitre-shaped mountain.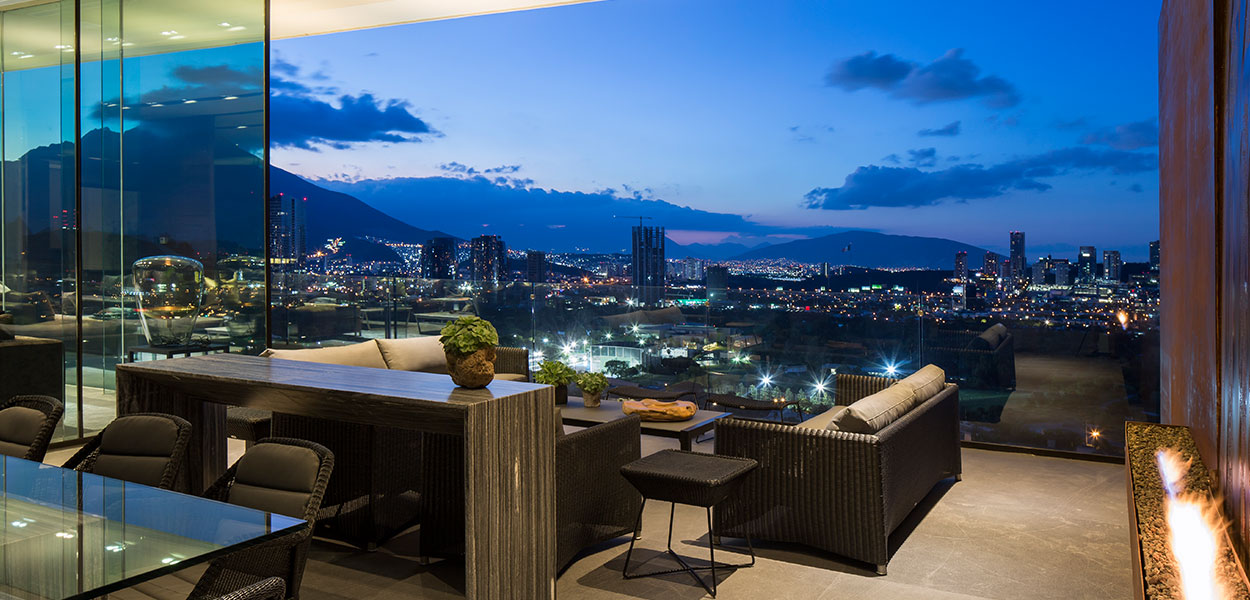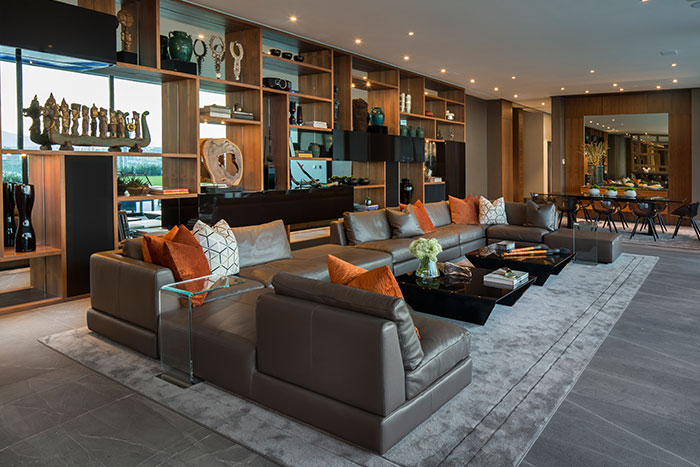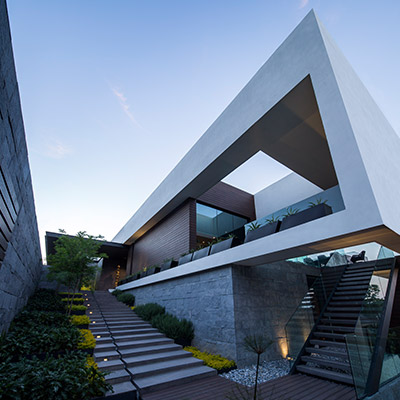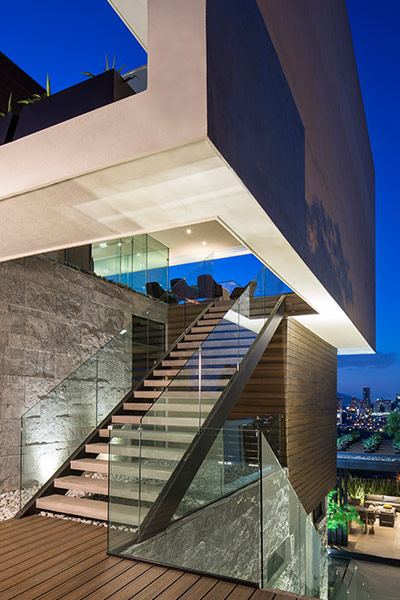 In order to take advantage of this privileged location, the architects decided on a three level house.
The top floor is located at sidewalk level and houses social areas such as a foyer, a library, a guest living and dining area as well as a large terrace. To complement these social areas, there's room for a six car garage, a large family room with breakfast table, kitchen and laundry room.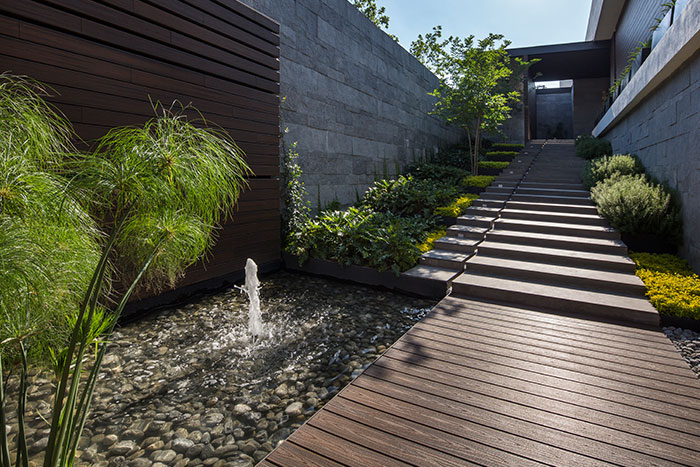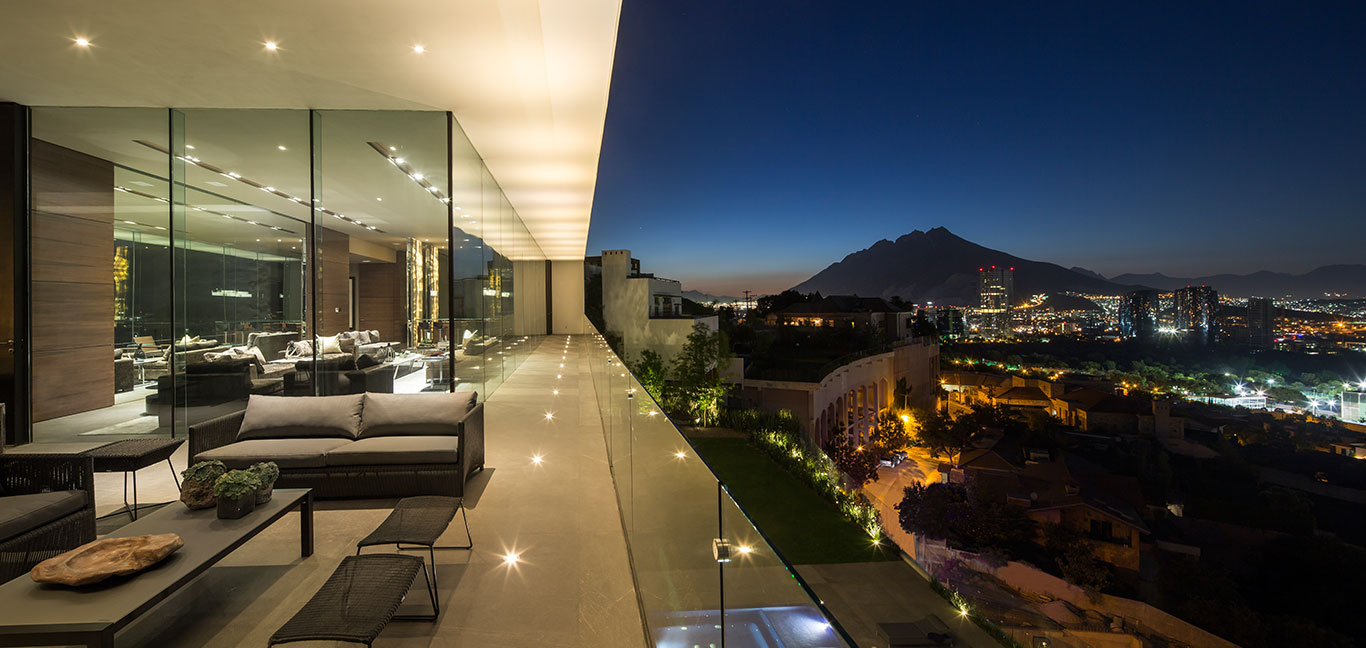 The middle floor holds a large master bedroom in addition to four spacious bedrooms for two boys and two girls with their corresponding jack and jill bathrooms. A small family room and an area destined for study are also located on this floor.
Finally, one story below, the breathtaking house's program is completed with a large play room equipped with home-theater system, wine cellar, gym, bar and, covered terrace, as well as two complete bathrooms that serve the swimming pool.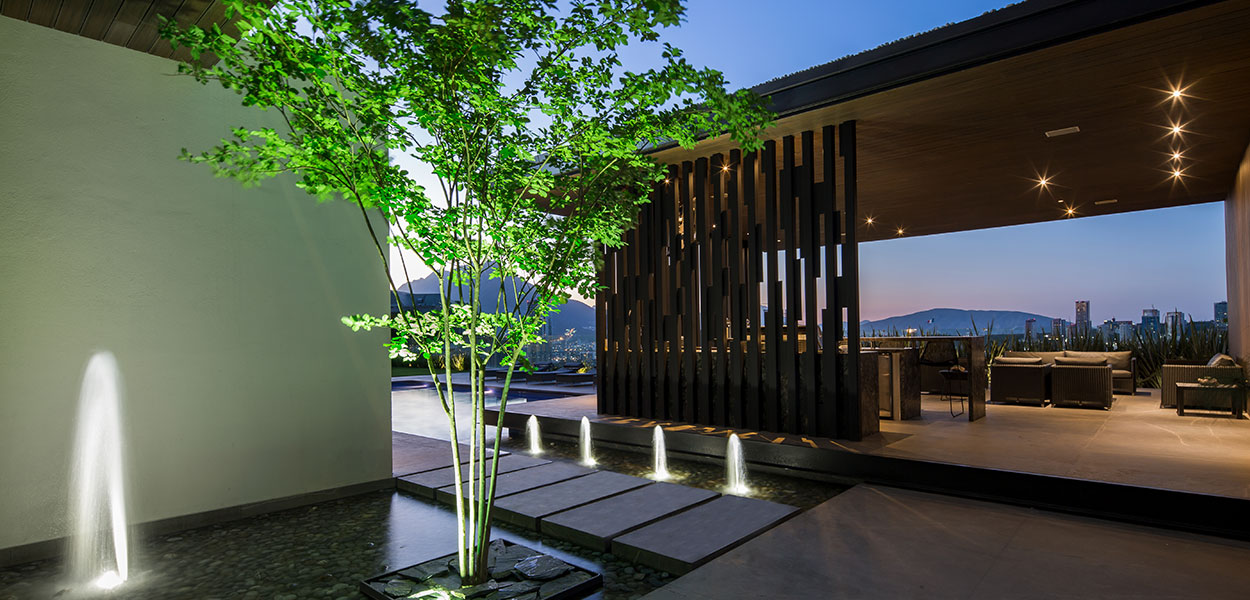 It's worth mentioning that roof garden is as unconventional as they come, taking place simultaneously eight meters below street level and twelve meters above the lower street.
"The creation of this large cantilevered garden, meant a great engineering challenge. The large wall which hides the roof garden's structure, is completely covered with flagstone in order to blend in with the mountain's natural cut."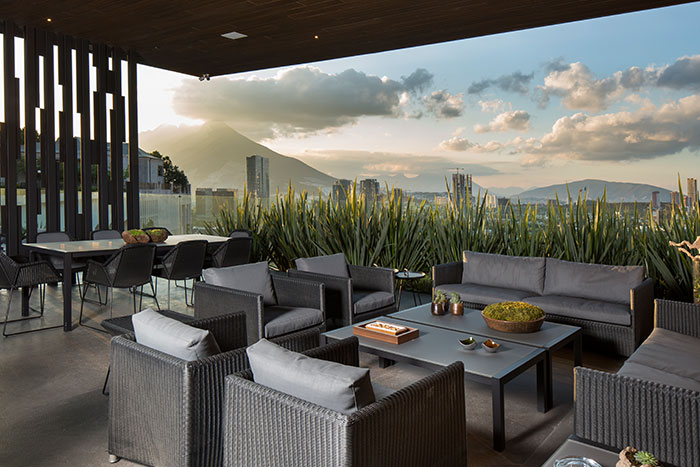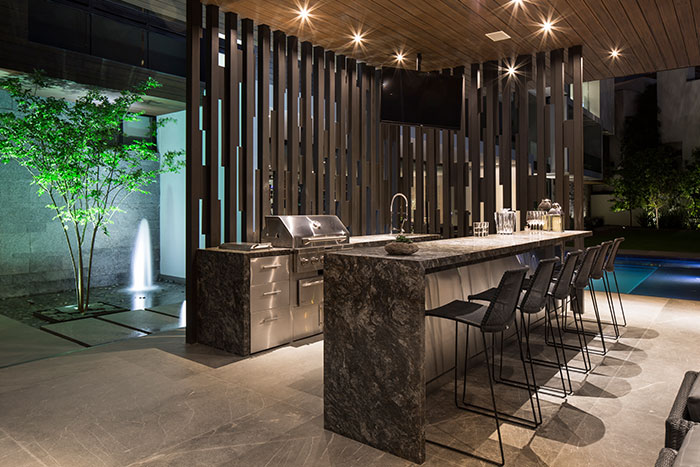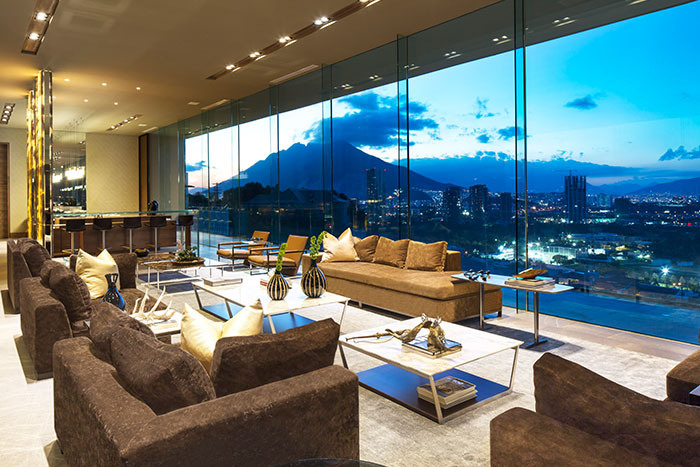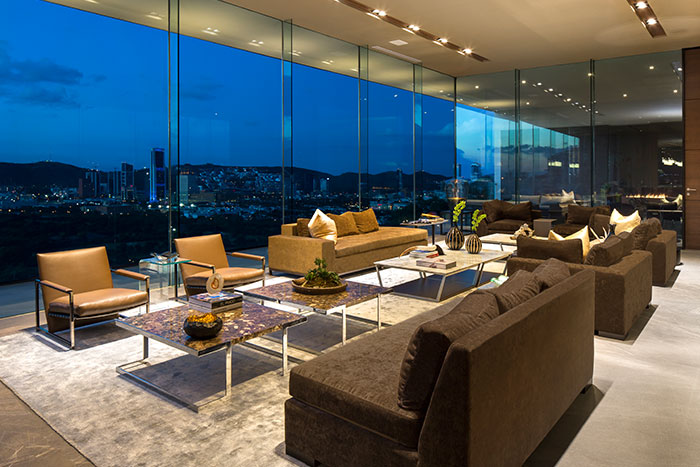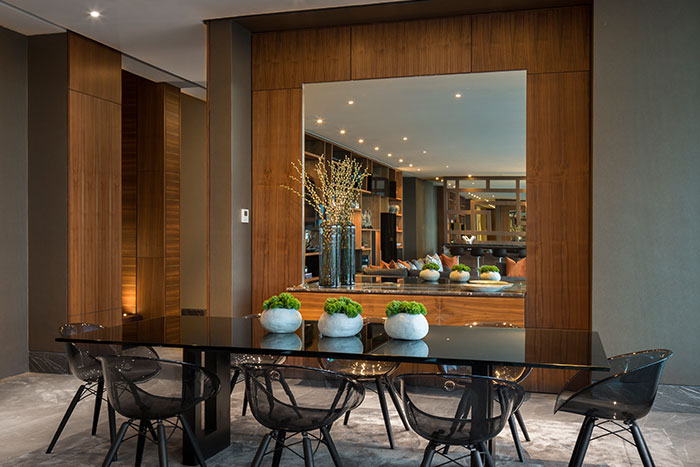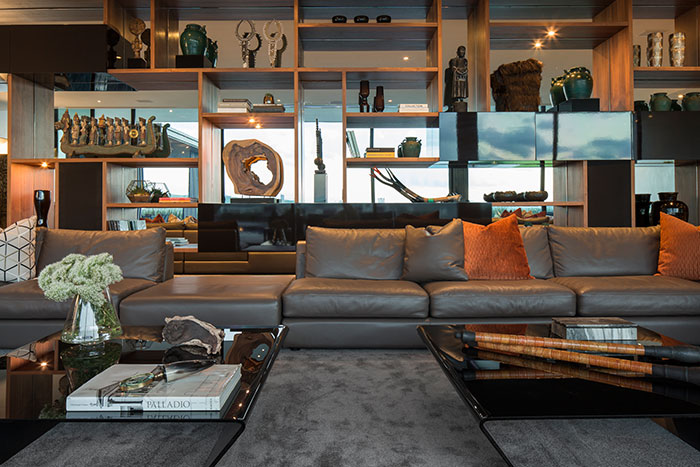 MT house is filled with materials, specifically chosen for the project: white flattened walls, wood, Mirasema stone, glass walls and various elements of exposed steel.
Due to the size of the house GLR arquitectos designed four vertical circulation options: the main staircase and an elevator for daily use; an outdoor path, made up of landscape steps and bodies of water that connect the guest entrance to the pool and garden area; and finally a large spiral staircase that descends from the service area on the top floor to the garden.
Photography by: Jorge Taboada