The Mirror Houses near Bolzano, Italy are some of the most striking vacation homes you can book today
The Mirror Houses are a pair of holiday homes, set in the marvellous surroundings of the South Tyrolean Dolomites, amidst a beautiful scenery of apple trees, just outside the city of Bolzano, Italy.
Designed by architect Peter Pichler, the Mirror houses offer a unique chance to spend a beautiful vacation surrounded by contemporary architecture of the highest standards and the most astonishing landscape and beauty nature has to offer.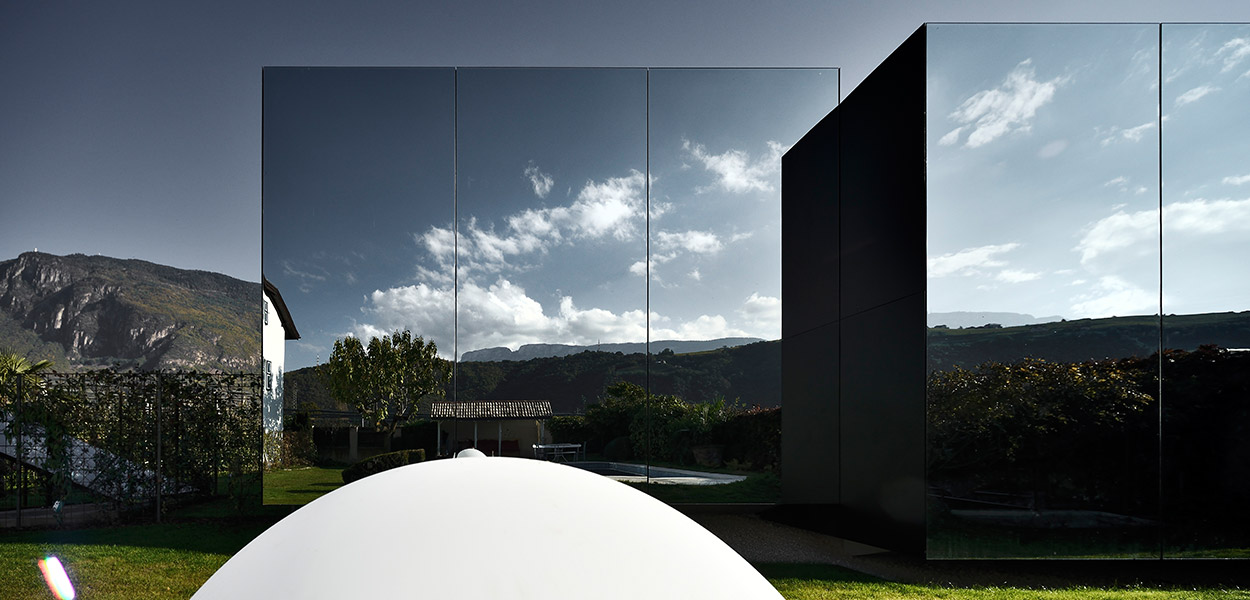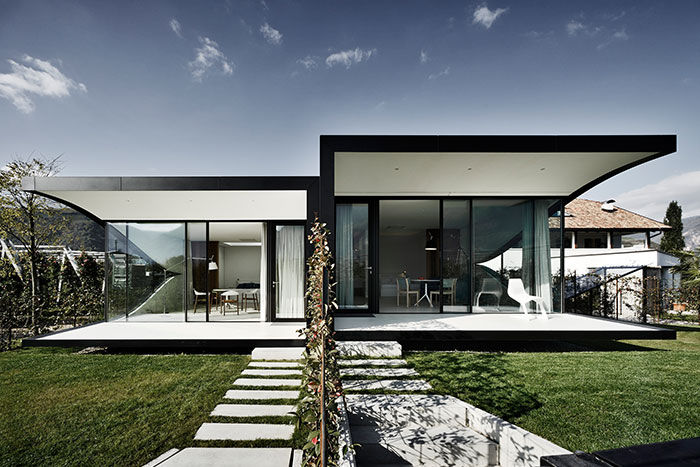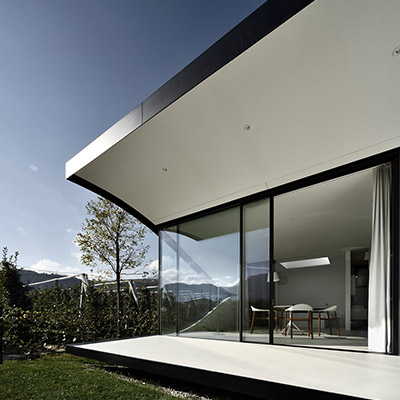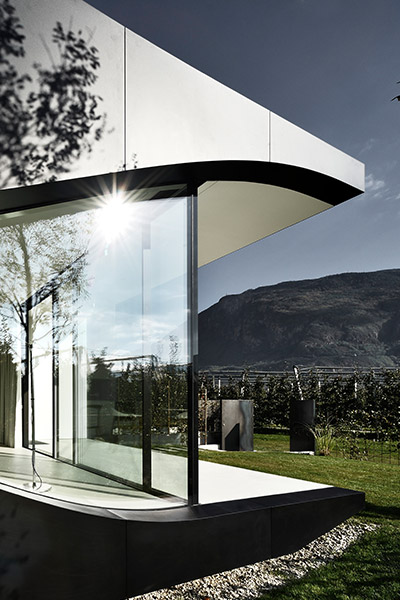 The client, who lives in a 1960s restructured farmhouse on the site, asked the architect to design a structure for renting out as luxury vacation homes.
The project needed to offer guests all the accommodations necessary while providing the maximum degree of privacy for both the client and the residing guest.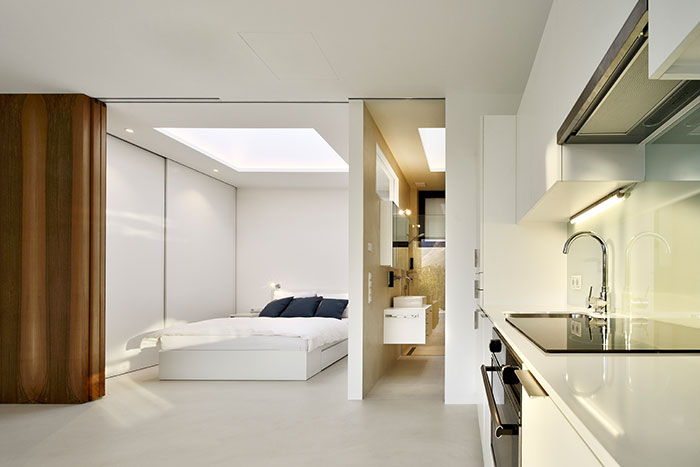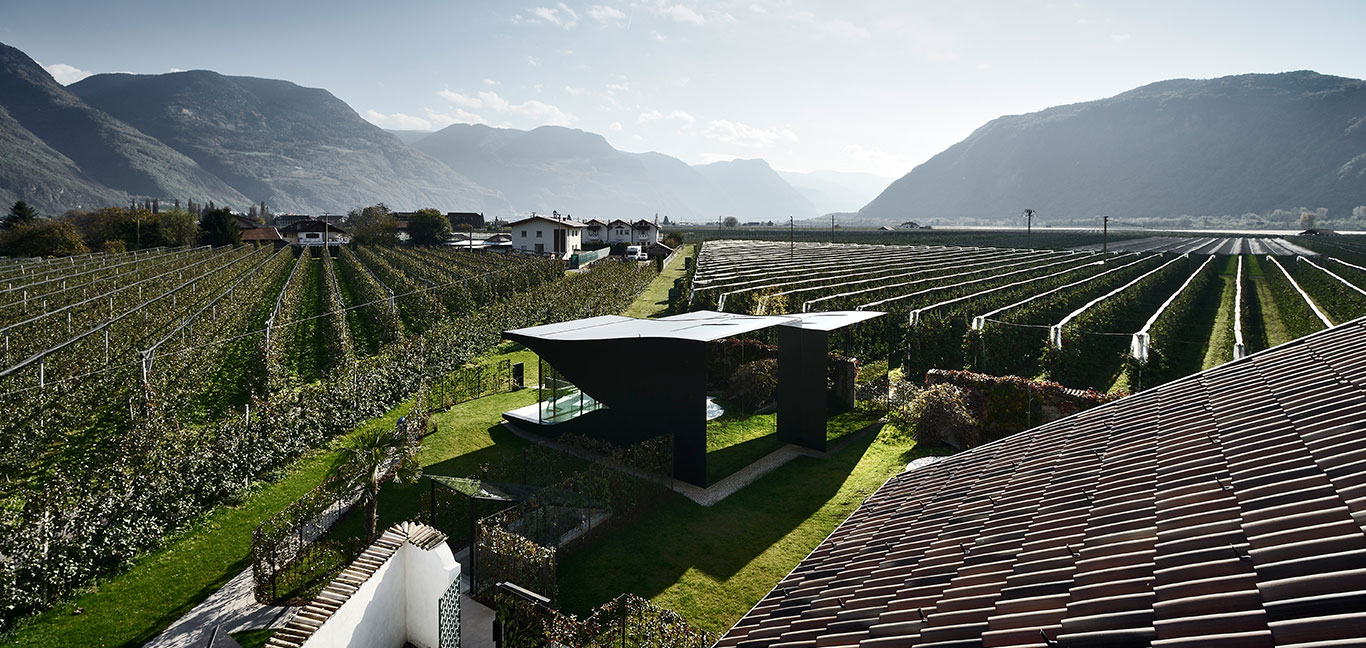 The completed Mirror Houses achieve just that. Guests have their small autonomous apartment and can fully enjoy the experience of living in the middle of nature. Oriented towards east, guests can enjoy the Mirror Houses' very own private garden and autonomous access and parking.
Each contemporary house contains a kitchen and living room, as well as a bathroom and bedroom with big skylights that open to allow natural light and ventilation. A small basement serves for temporary storage.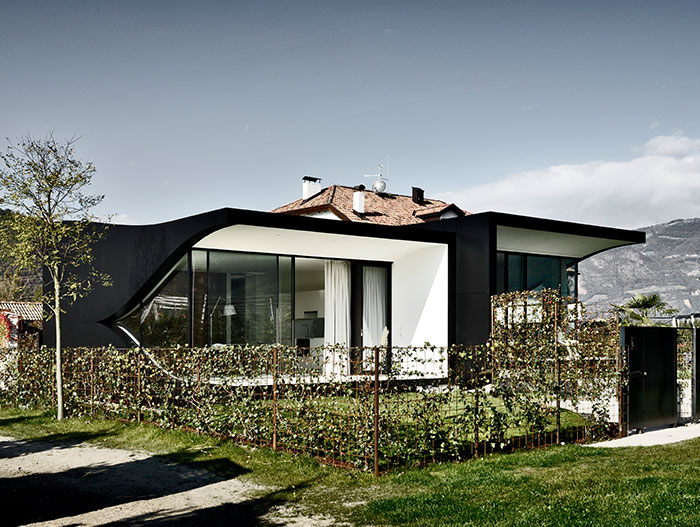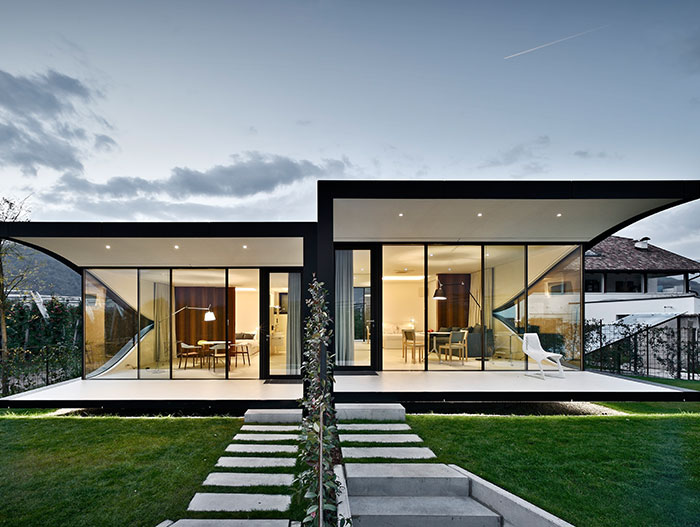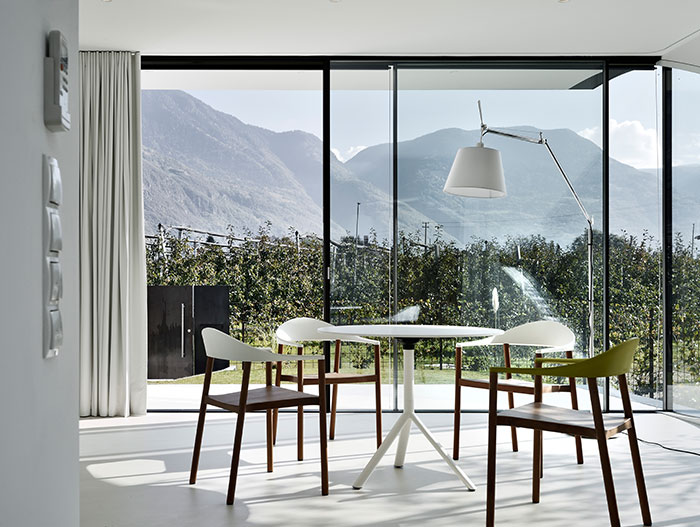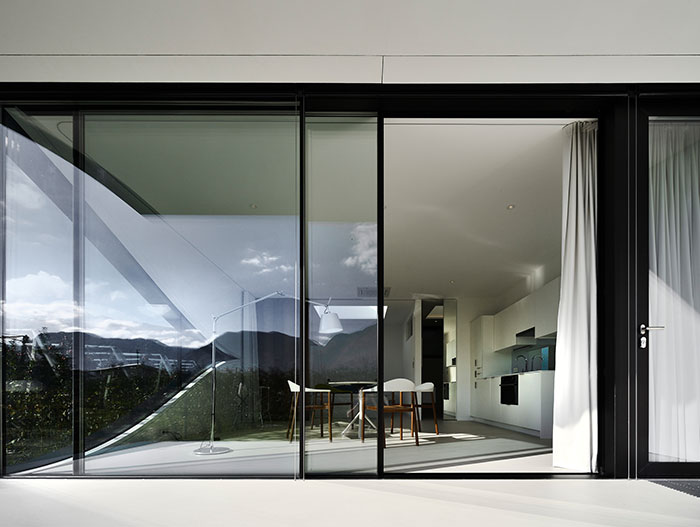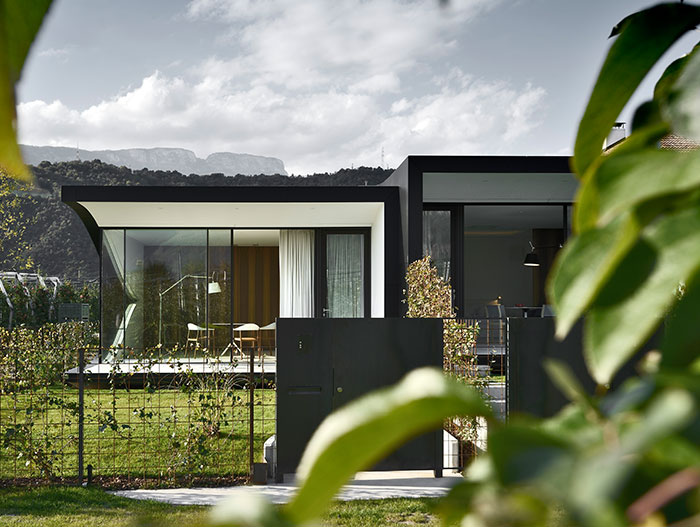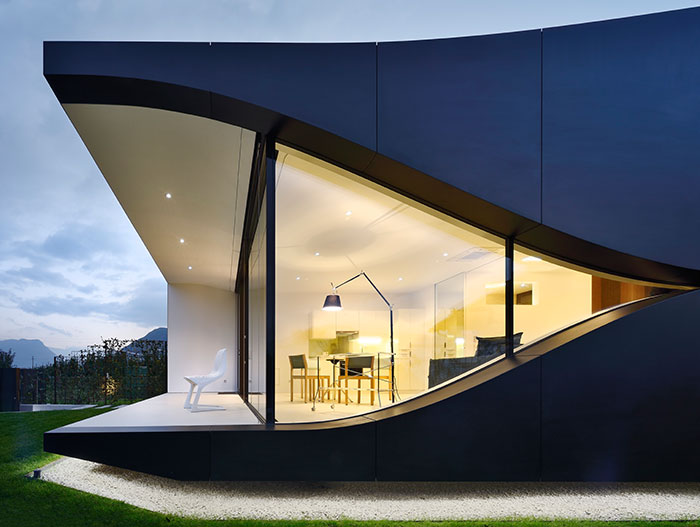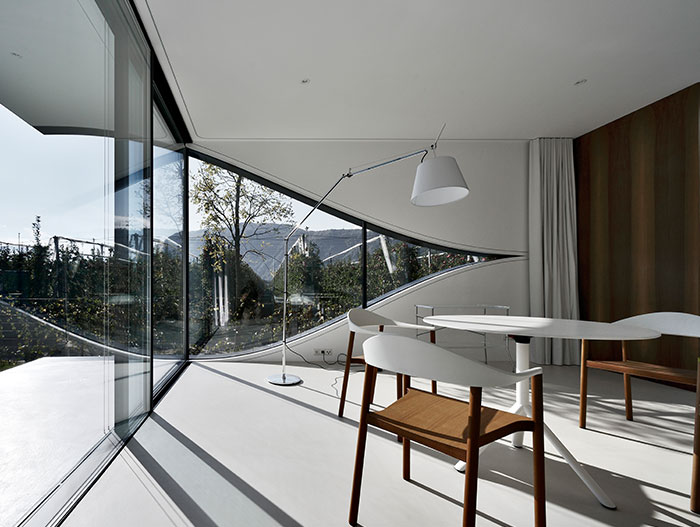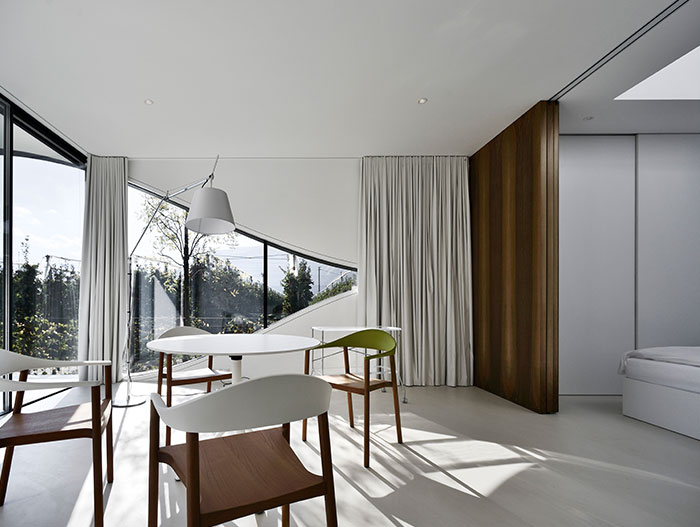 As striking as the interiors are, it's the exteriors that take center stage. The volume opens towards east with a big glass facade that fades with curvilinear lines into the black aluminium shell. Mirrored glass on the west facade borders the garden of the client with the units and catches the surrounding panorama while making the units almost invisible.
Special measures were taken to prevent bird collisions by laminating the mirrored glass with an UV coating.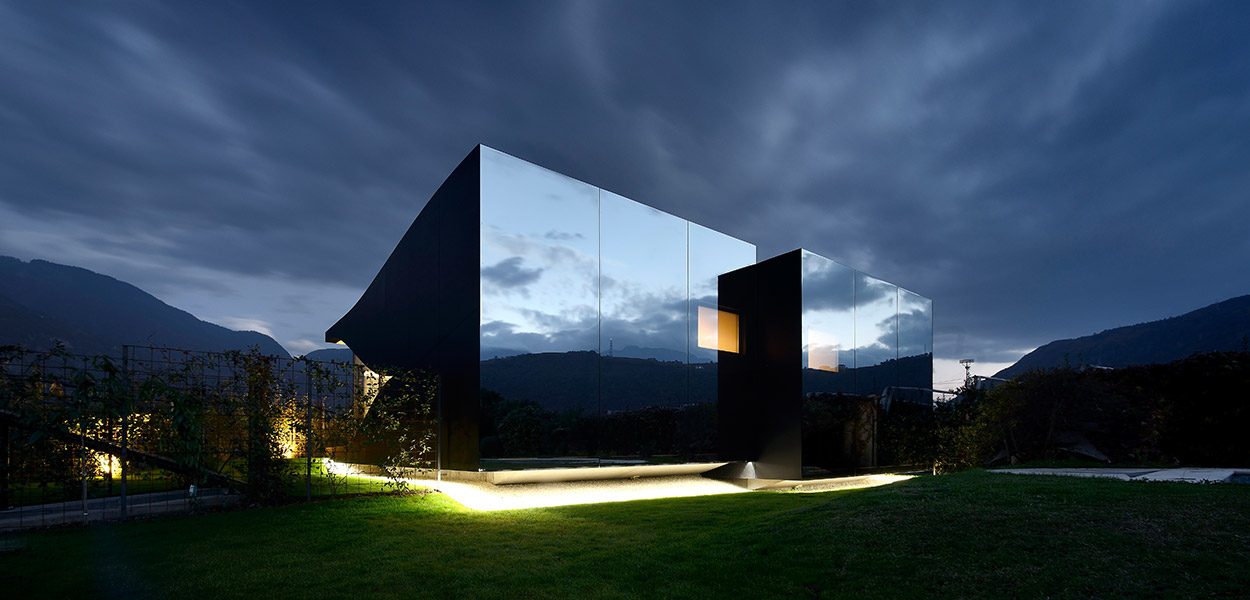 This attention to detail both on the inside and on the outside, make the Mirror Houses some of the best vacation homes in Italy. From every single angle, the contemporary vacation homes are nothing short of spectacular and unique; great examples of contemporary architecture at its very best.
If you are interested in booking or you would like more information about the Mirror Houses, you can visit the official website here.
Photography by: Oskar Da Riz and Nicolò Degiorgis