GASPARBONTA designed a contemporary two-bedroom apartment in Budapest, Hungary
Completed in 2016 by architecture and design studio GASPARBONTA, this contemporary apartment in downtown Budapest, Hungary has an impressive list of features: colorful furniture and art pieces, LED lighting and an expansive view of the surrounding area.
The use of art pieces for the interior design comes from the apartment's history, as lead designer Gaspar Bonta explains: "Originally a studio of a well-known Hungarian painter, this flat has all the right features be a contemporary loft home."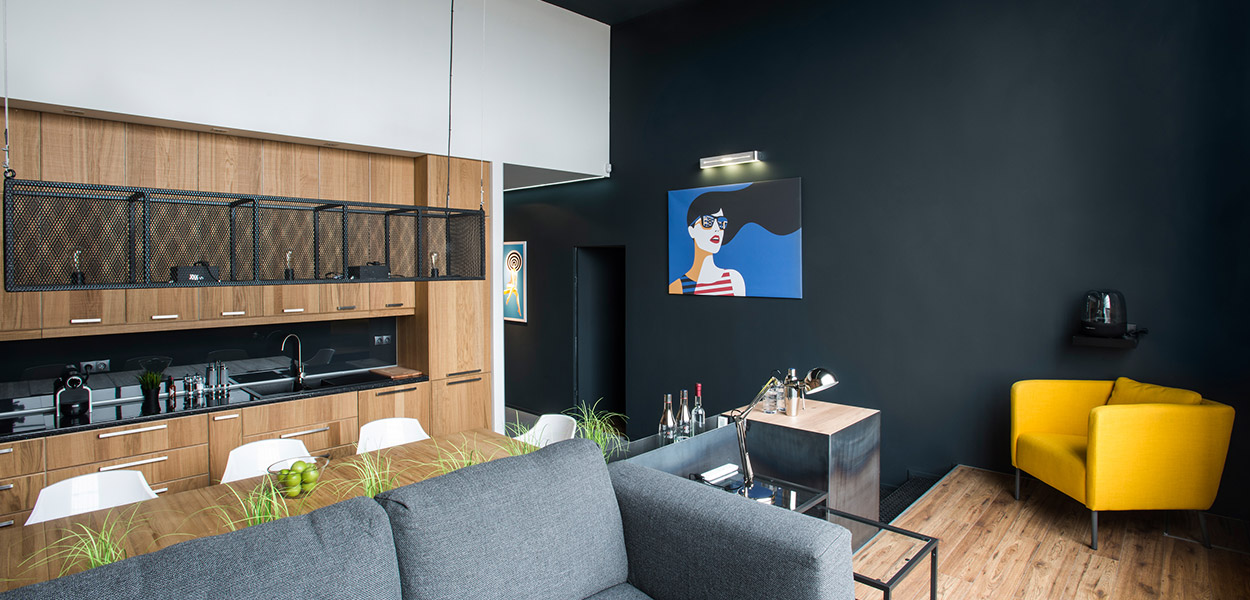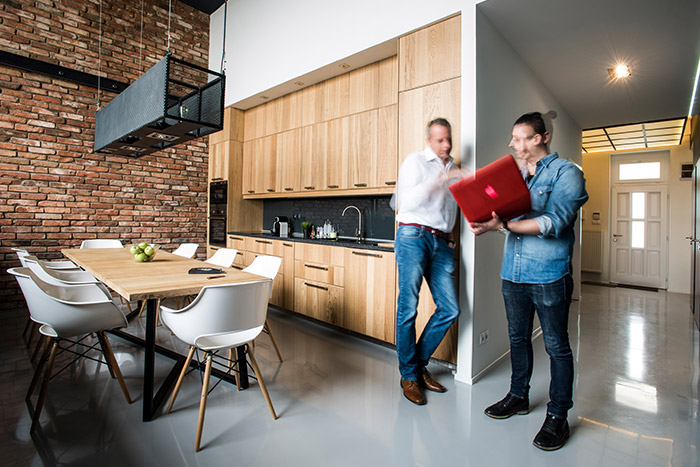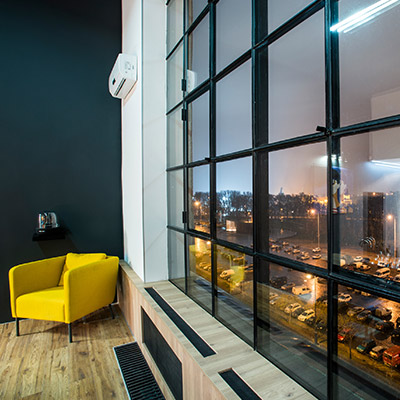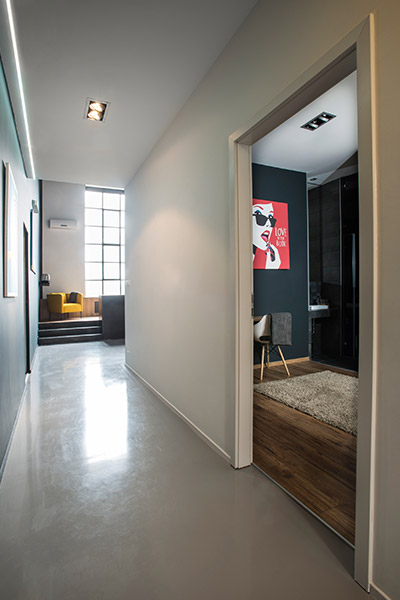 Measuring 100 square meters, the contemporary apartment is located on a corner of Budapest's central park area Városliget, which is currently being transformed into a multi-layered cultural and recreational park (the Liget Budapest project)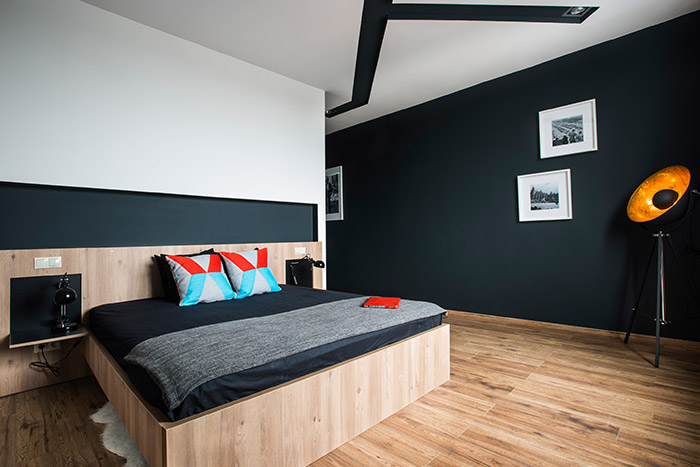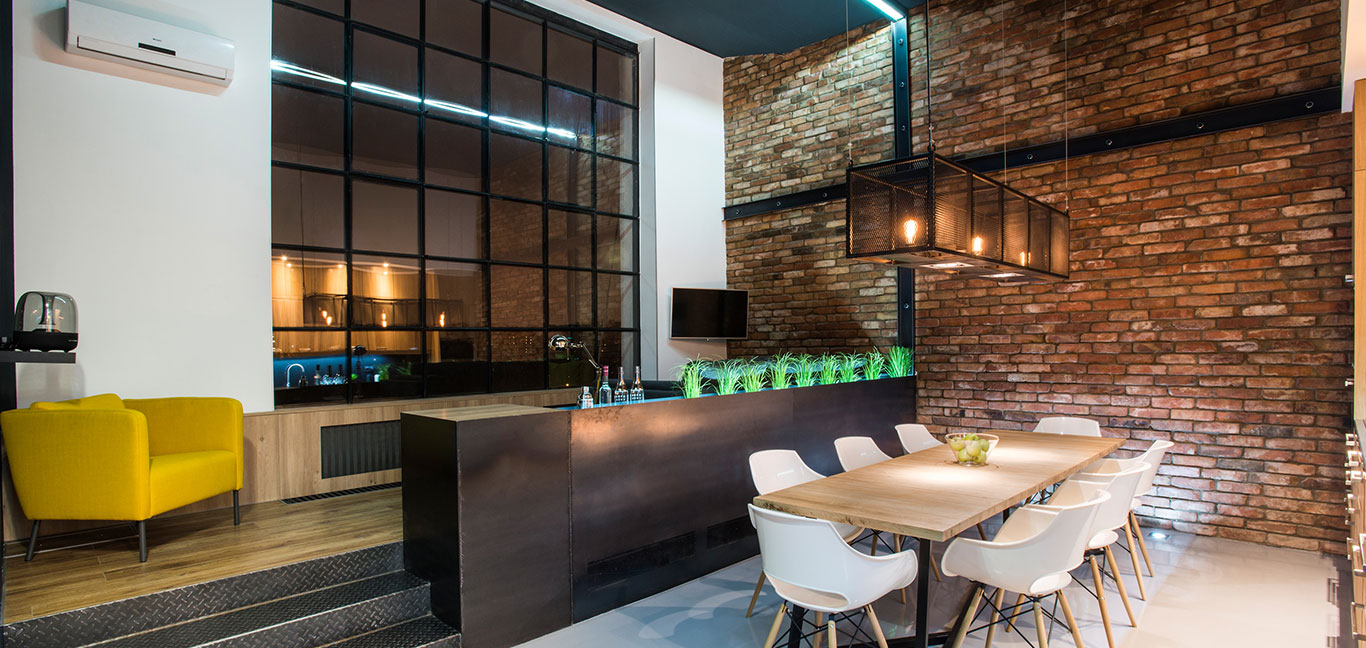 The interior design concept is based on using the existing industrial features and combine them with clear geometry, raw and honest materials, like iron, concrete and wood to create a smooth, airy, empty space.
Great attention to detail was given to apartment's showpiece, which according to lead designer Gaspar Bonta is "The enormous window in the central space, which is almost 4 by 4 meters."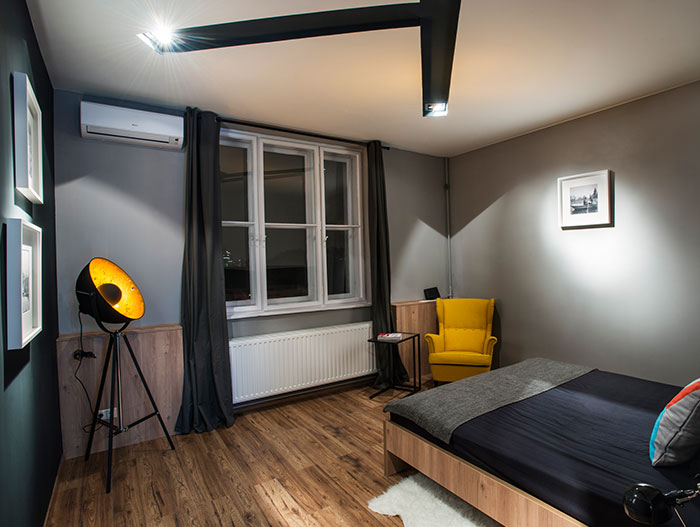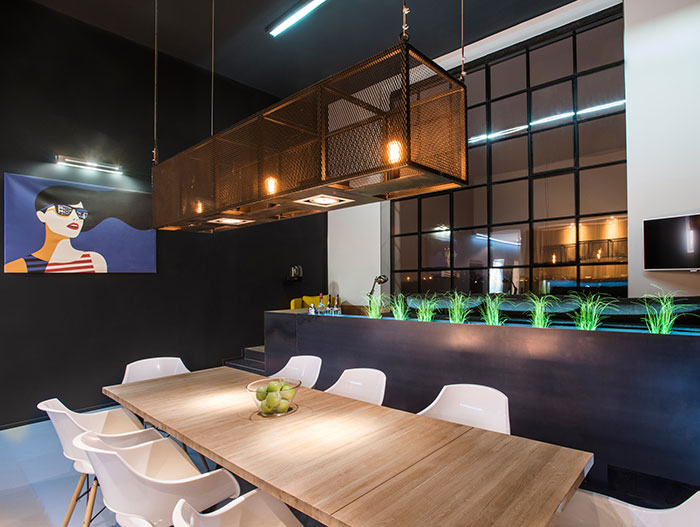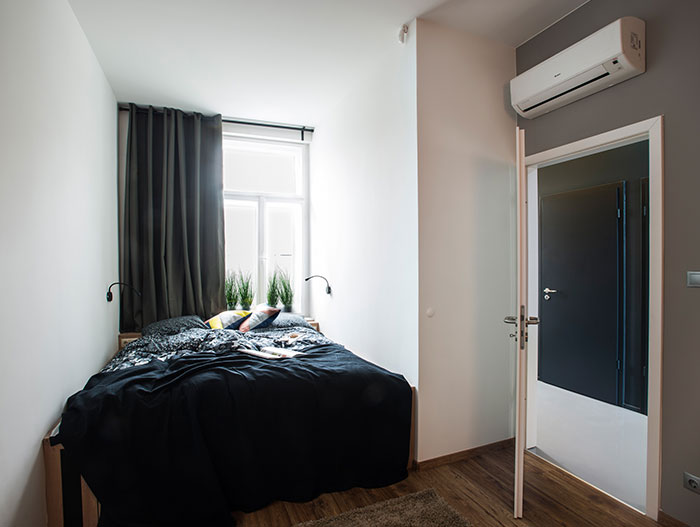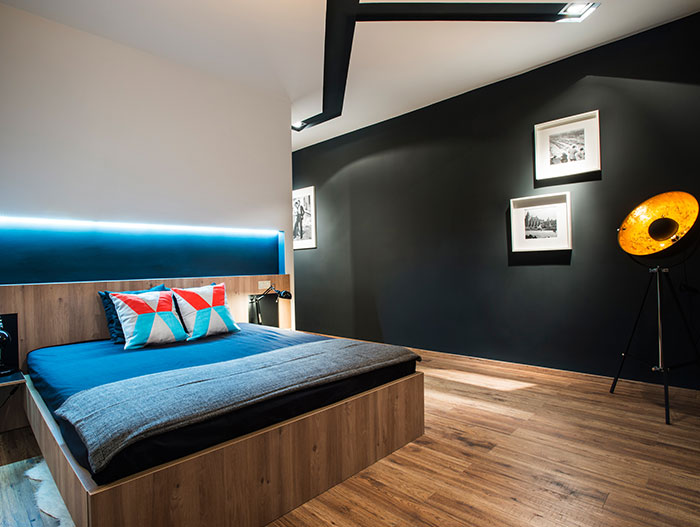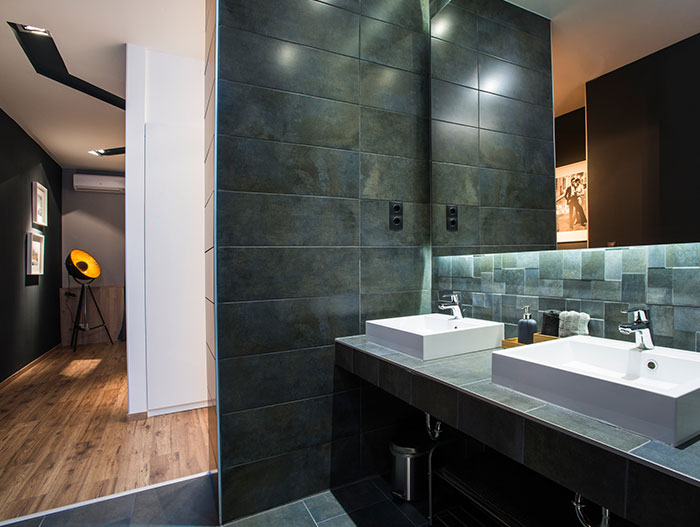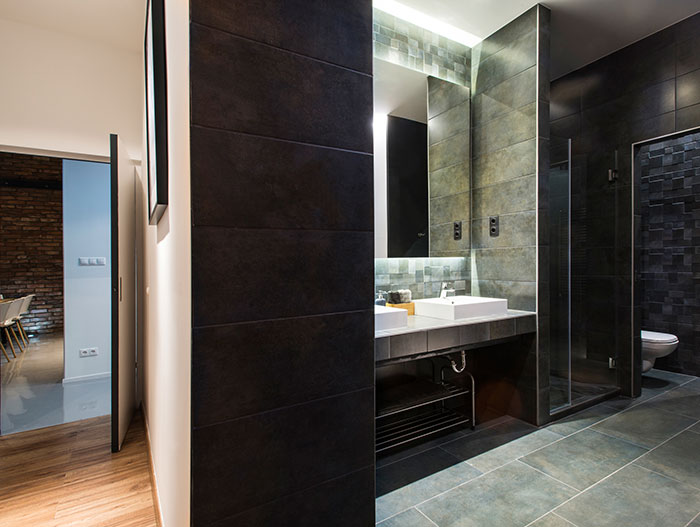 Taking advantage of this central space and its expansive view offered via the window, the designers created an open-plan kitchen, dining and living area that balances both form and function.
A vibrant color palette is used throughout the contemporary apartment as yellow furniture pieces contrast the dark blue paint used on the walls and bright blue generated by the LED lighting.
Photography by: Bálint Jaksa Photography