Klopf Architecture remodeled a classic Eichler home in Silicon Valley
Eichler homes, also known as Eichlers, were an important part of the Northen and Southern California landscape during the 50s and 60s. The modern aesthetic appealed to many Americans at the time, including former Apple Co-Founder and CEO, Steve Jobs.
Jobs stated that living in an Eichler home inspired him to build products with modernist aestethics. Recent research revealed that the Apple CEO grew up in a different mid-century-modern type home but the link between Eichlers, California Modern and Silicon Valley is as strong as ever, particularly in Klopf Architecture's latest remodel.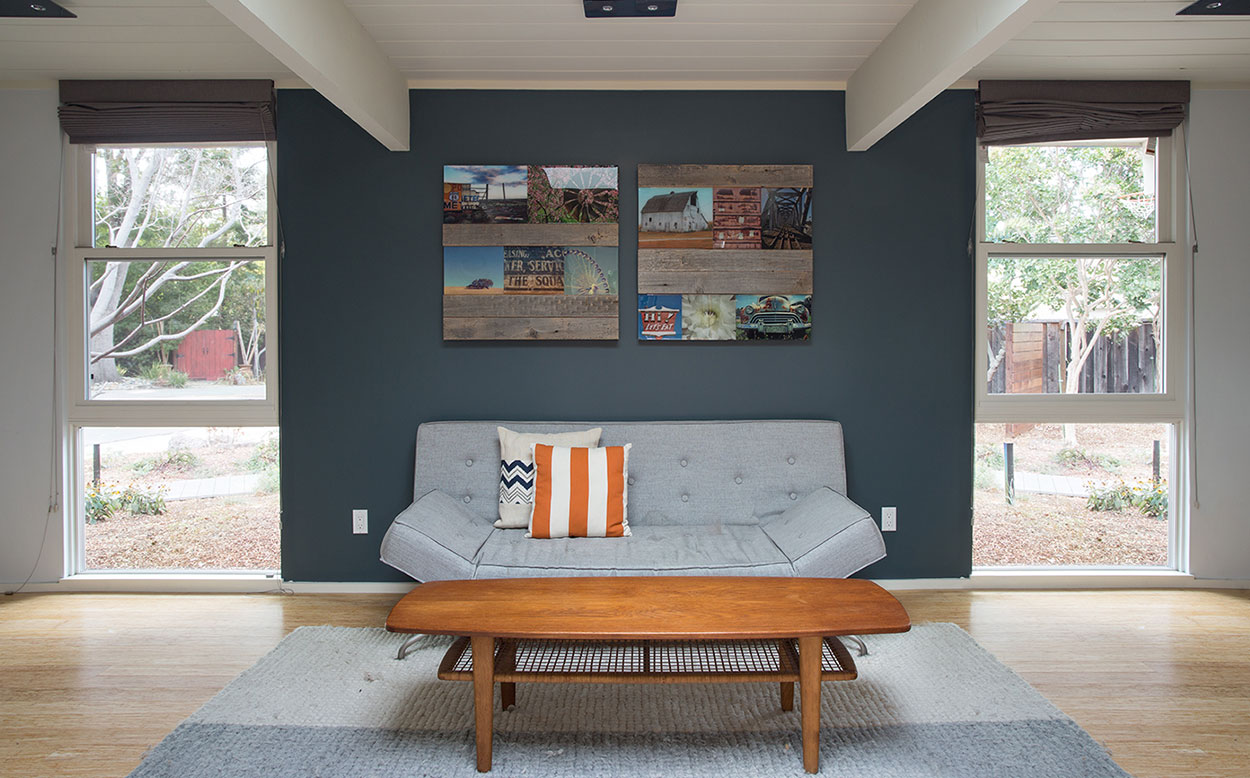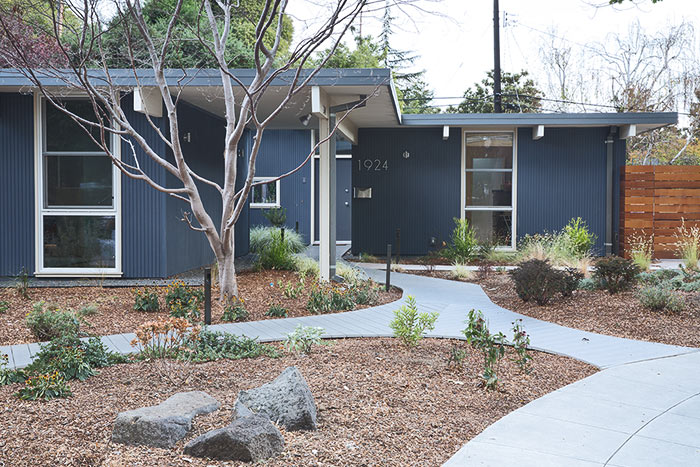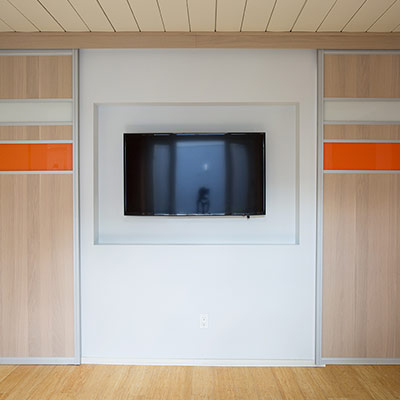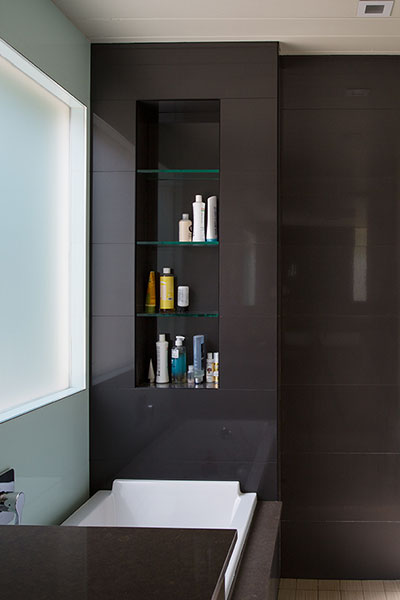 Indoor-outdoor lifestyle
Located in Palo Alto, in the heart of Silicon Valley, this classic Eichler home was in desperate need of a remodeling to better suit the a busy family's lifestyle.
The remodel takes advantage of indoor-outdoor living opportunities through the use of glass that invites nature inside. Multiple sliding glass doors in the living area connect the interiors to the exterior, leading to an outdoor patio area and a landscaped backyard.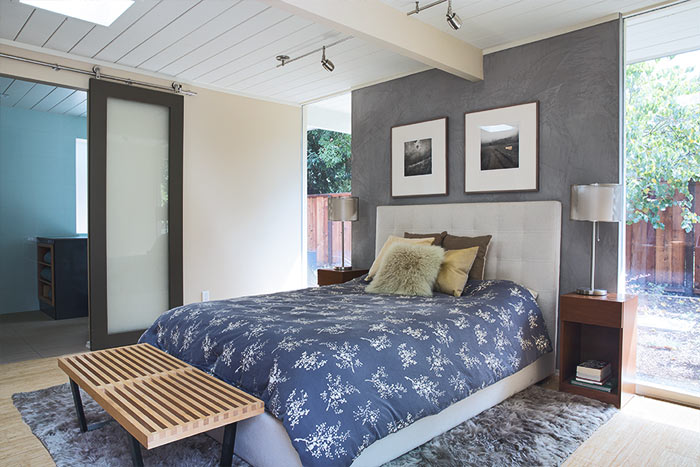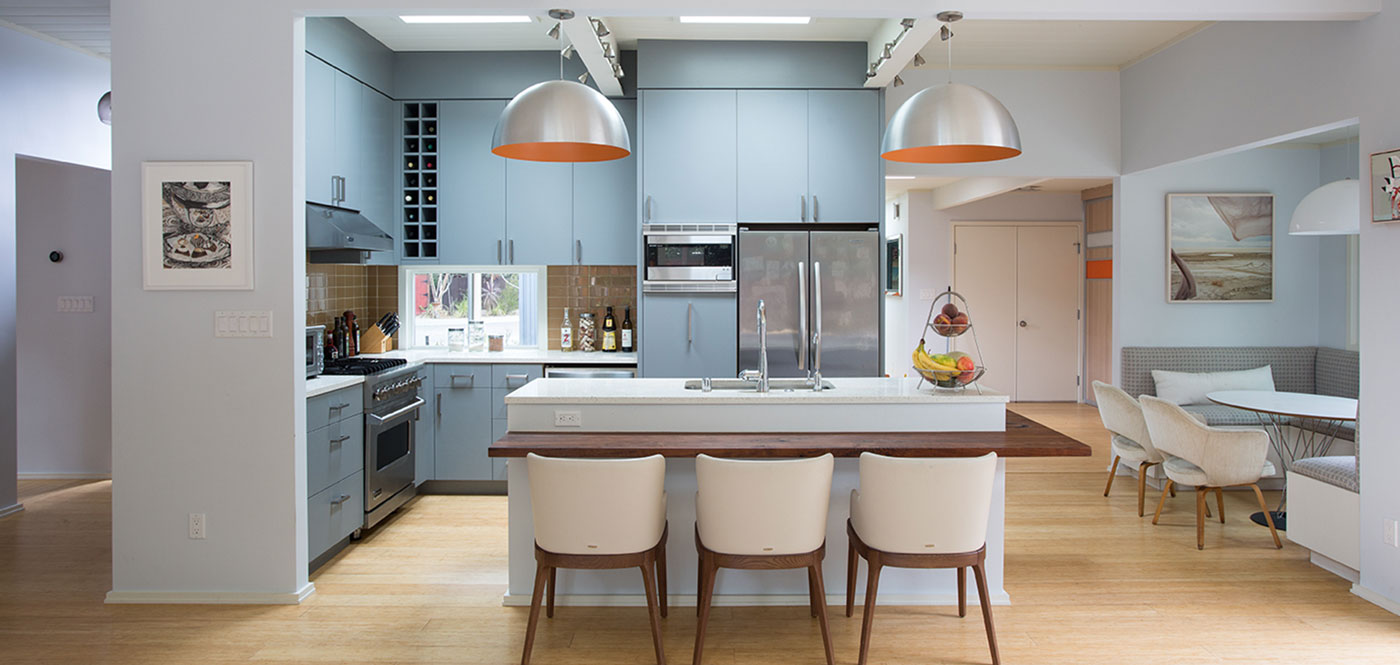 The TV room is integrated or segregated to the adjacent sunroom using custom sliding doors that also hide away the television. This not only saves space but helps control the level of natural light that enters the TV room and the living area.
A neutral color palette is used throughout the remodeled Eichler home in Palo Alto, giving it a very chic look perfect for a busy family with a taste for Californian indoor-outdoor living.
Photography by: Mariko Reed