Timeless yet elegant rural residence
Set within a generous mature landscaped plot with views across the open Cheshire countryside Cedarwood by Nicolas Tye Architects offers a contemporary rural residence completed to the highest possible specification. The brief was to create a timeless yet elegant design, which connected with the surrounding landscape.
Nestled deep within the established plot the simple series of refined linear buildings blend seamlessly and capture the innate natural beauty of their setting.
Strategically positioned the buildings provide an array of landscaped courtyards each with its own distinct character.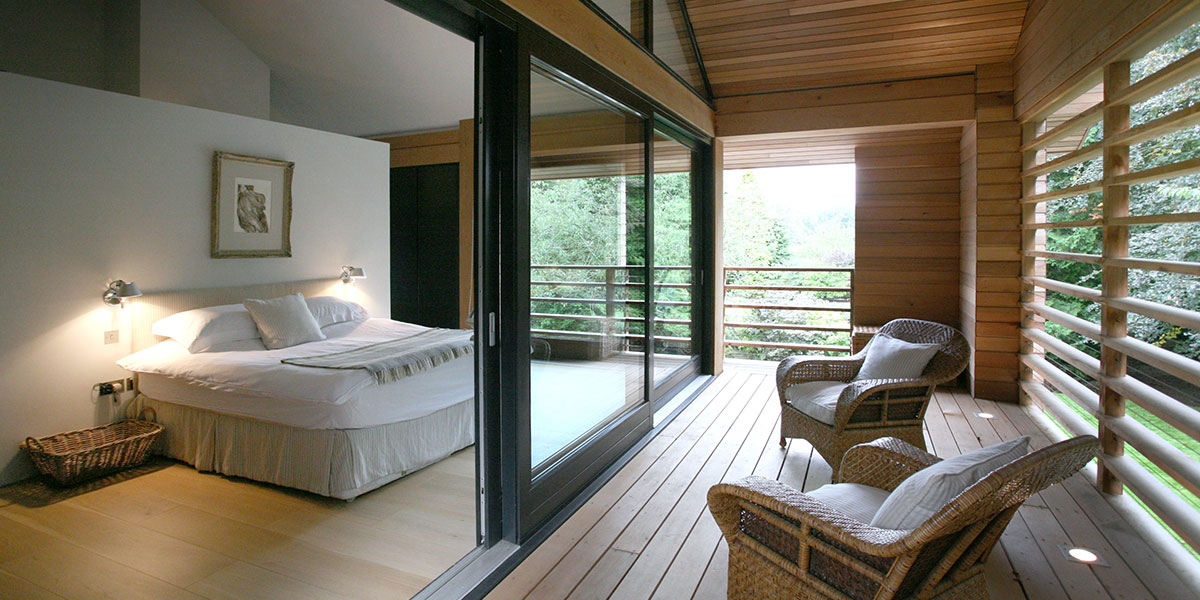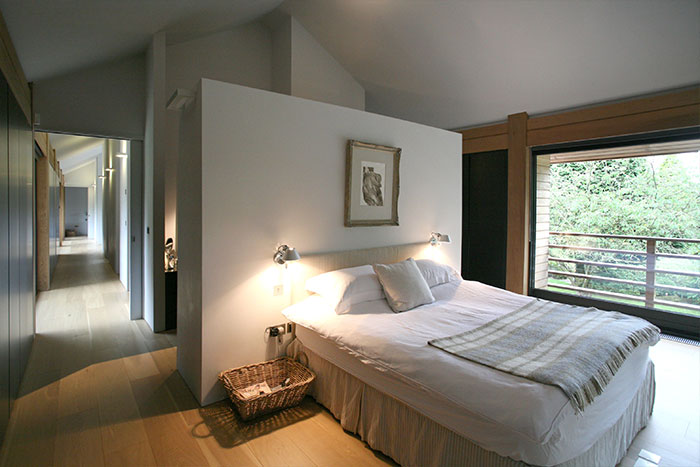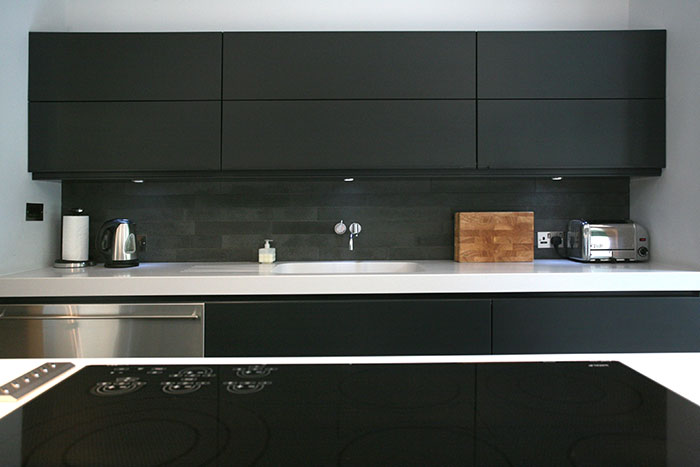 The highest quality natural materials
Constructed from the highest quality natural materials the buildings are designed to provide a healthy and sustainable living environment, highly insulated and filled with light.
The large panels of recessed glazing which adorn the elevations provide panoramic views across the site whilst creating a series of bright internal living spaces.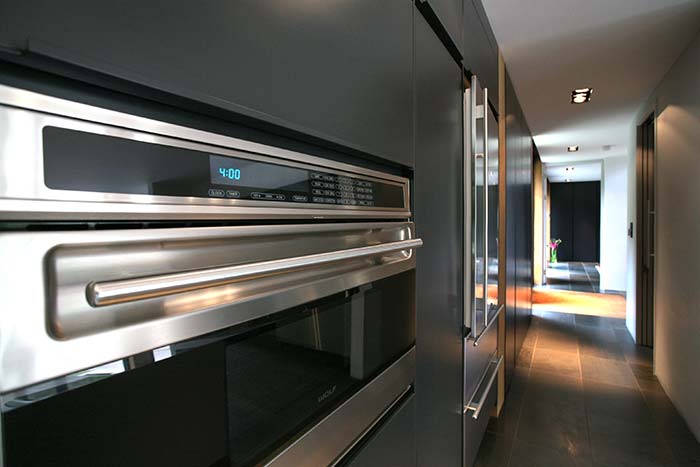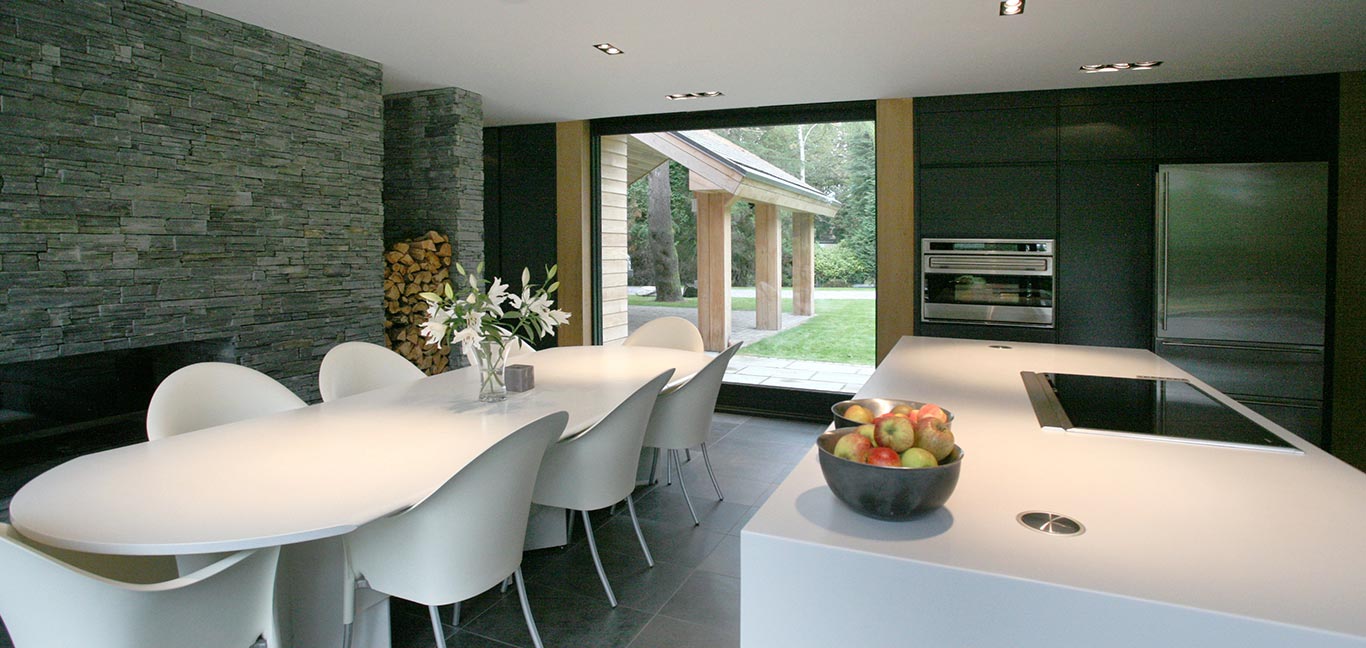 The glazing itself is highly thermally efficient allowing energy from the sun to enter the building whilst limiting heat loss during winter.
The natural slate roof lines, which float effortlessly over the buildings, provide shelter and protection from the elements. The purity of the roof forms are further enhanced by the use of recessed guttering and concealed down-pipes.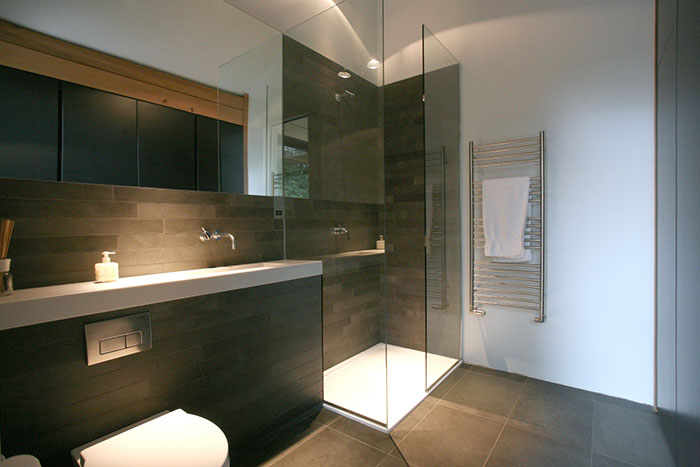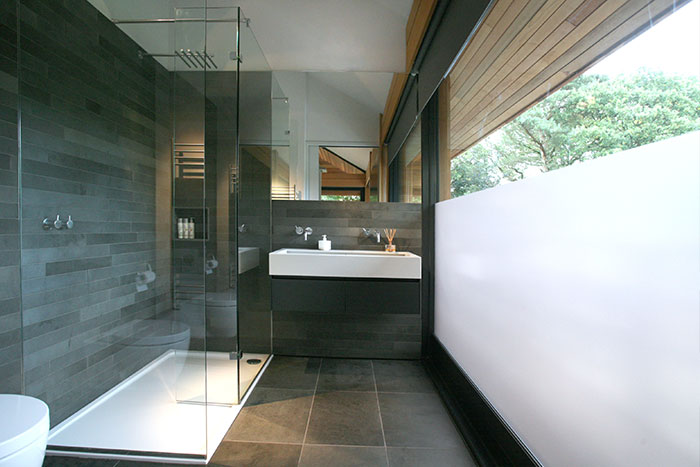 Constructed from a rigid steel frame the buildings are clad externally in Western Red Cedar, which has a superior natural durability and resistance to moisture, decay and insect damage. Selected for its warm textured grain and rich colour Cedar has an inherent quality that has been proven to retain its appearance for several decades.
The use of Cedar provides a strong visual connection and roots the buildings within its landscape. The buildings themselves are highly thermally insulated using sustainable wood-fibre board that not only reduces heat loss but also gives protection from overheating in the summer months.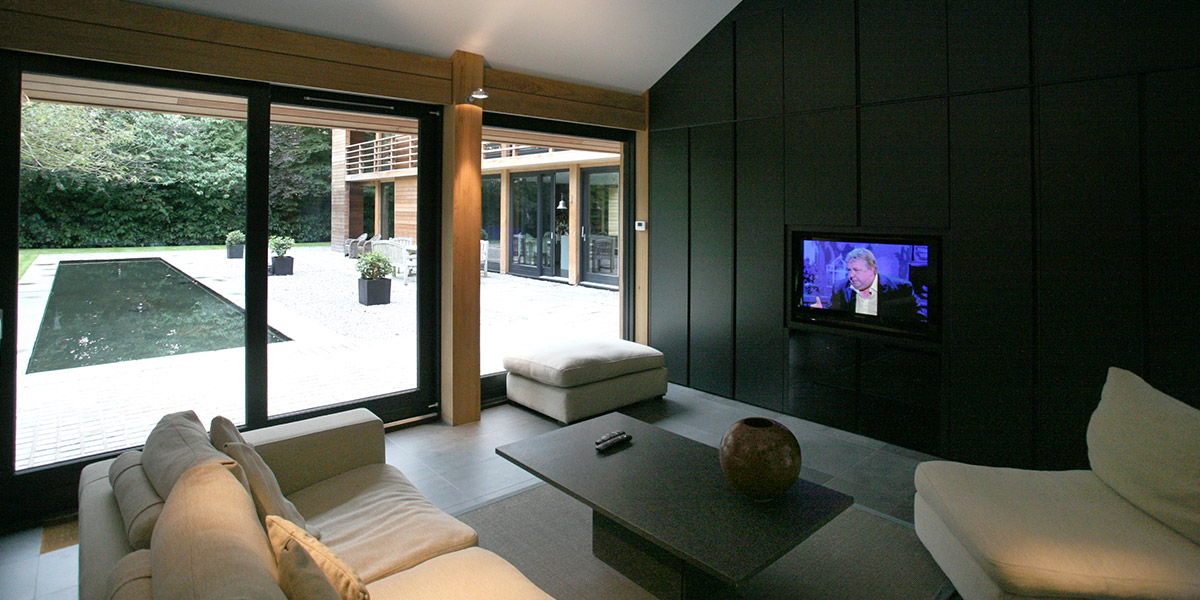 The building construction is highly breathable and vapor permeable protecting the building fabric and providing a naturally healthy living environment. Heating is provided via underfloor heating linked to a highly efficient gas-condensing boiler.
Photography by: Nerida Howard