A minimalist Brazilian house that blends with its environment
Appearing to float above the slopes of Bragança Paulista, one hour drive north of Sao Paulo, and designed by Brazilian based Studio MK27, Casa Redux is a great example of a minimalist vacation home.
Located in a gated community called Quinta da Baroneza, the site's vicinity to a large environmental preservation area of native forest greatly influenced the orientation and design of the minimalist Brazilian house.
Casa Redux is built on the highest level possible, respecting the existing topography in order to gain the view of the sunset and the vegetation with the least impact on the surroundings.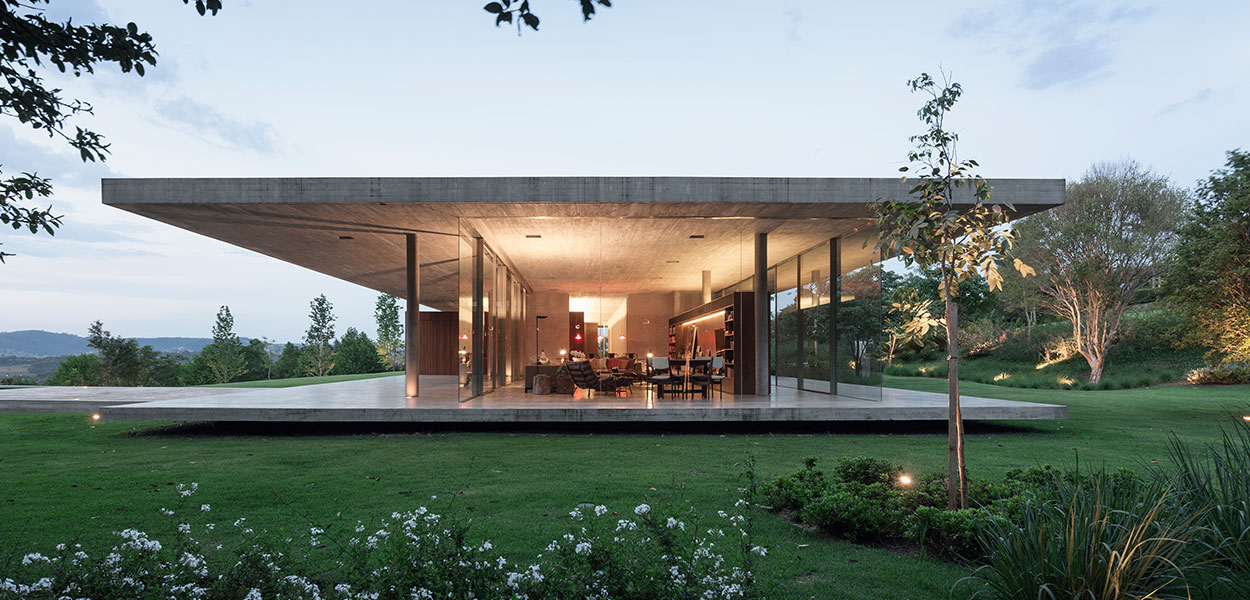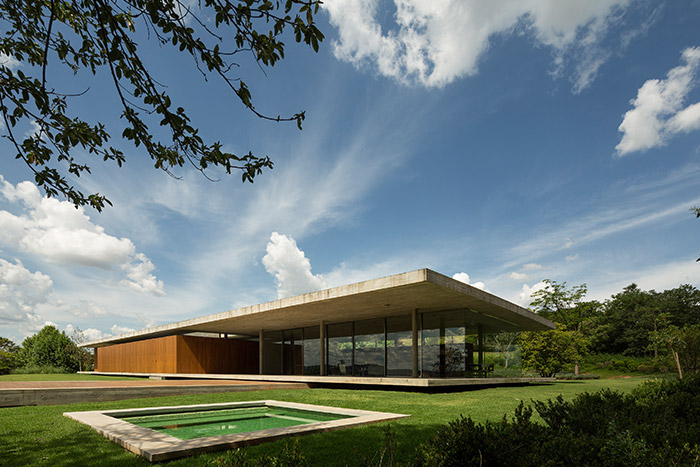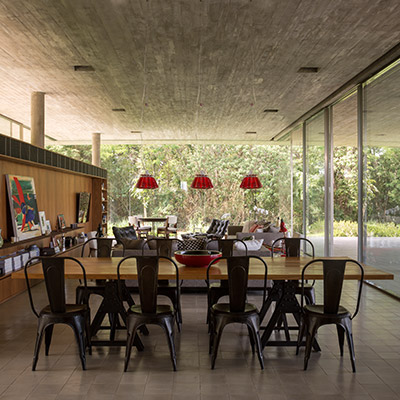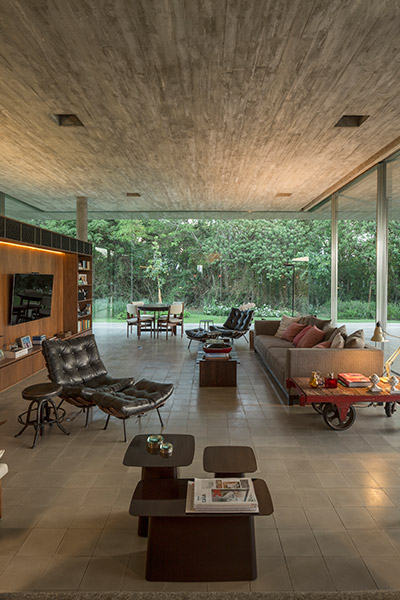 "The building is composed of a slab floor, four programmatic boxes and a slab ceiling. Projecting perpendicular to the slab of the floor is a prone concrete monolith, incorporating the pool and deck, which terminates with a cantilever over the sloping ground," explained the architects.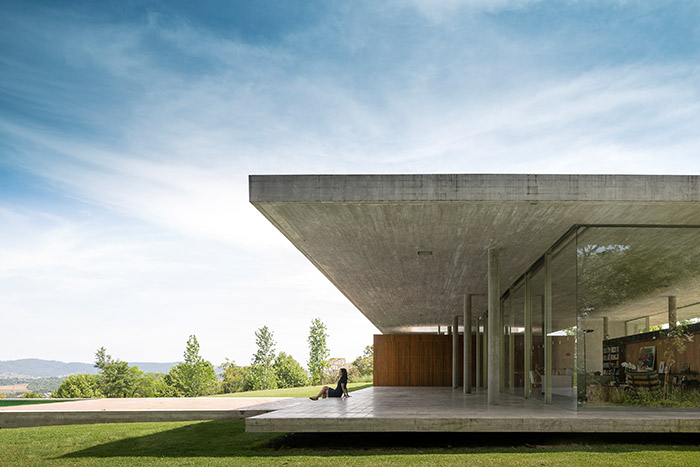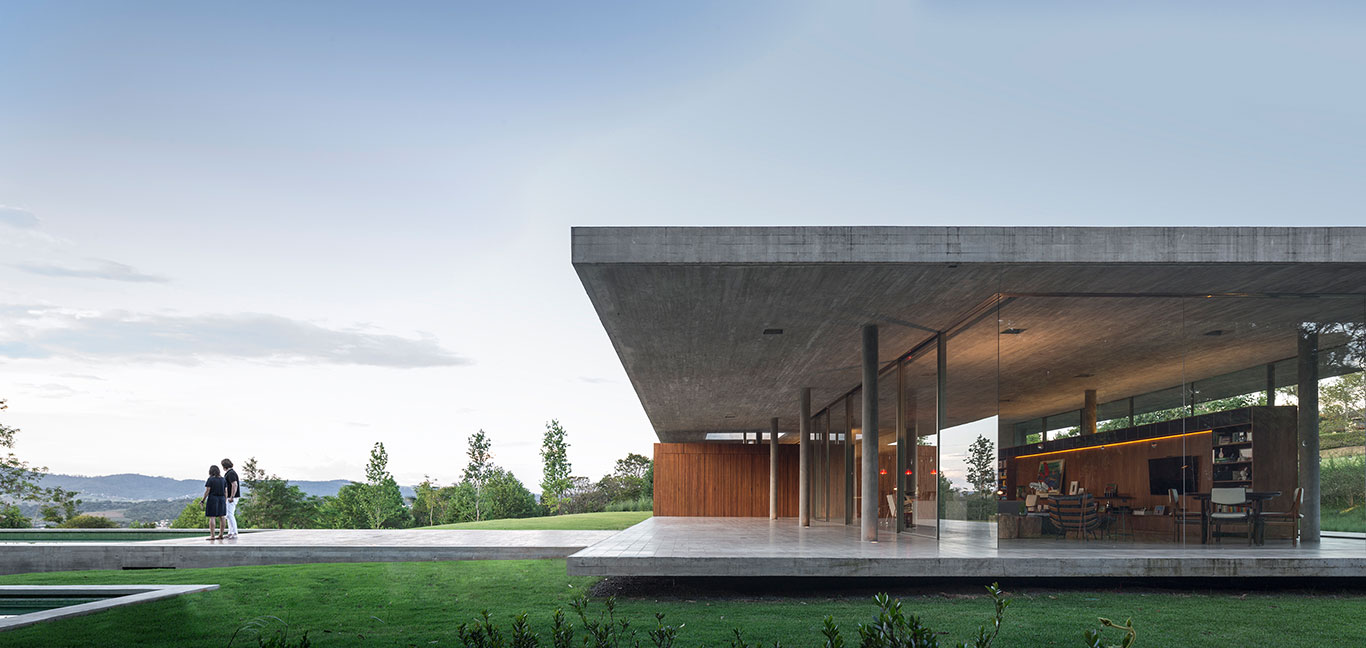 The slab of the floor, at 50 cm above the ground is supported by beams set back, intensifying the soft way that the project was implanted onto the land. As architect Marcio Kogan emphasized: "Visually, the house seems to float."
The program is divided into four programmatic blocks. The first block contains the intimate area (4 bedrooms and sauna), the second only has the master suite. The third houses the services area (kitchen, laundry room, sitting room, bathrooms and maids rooms) while the last block incorporates the garage and the technical area.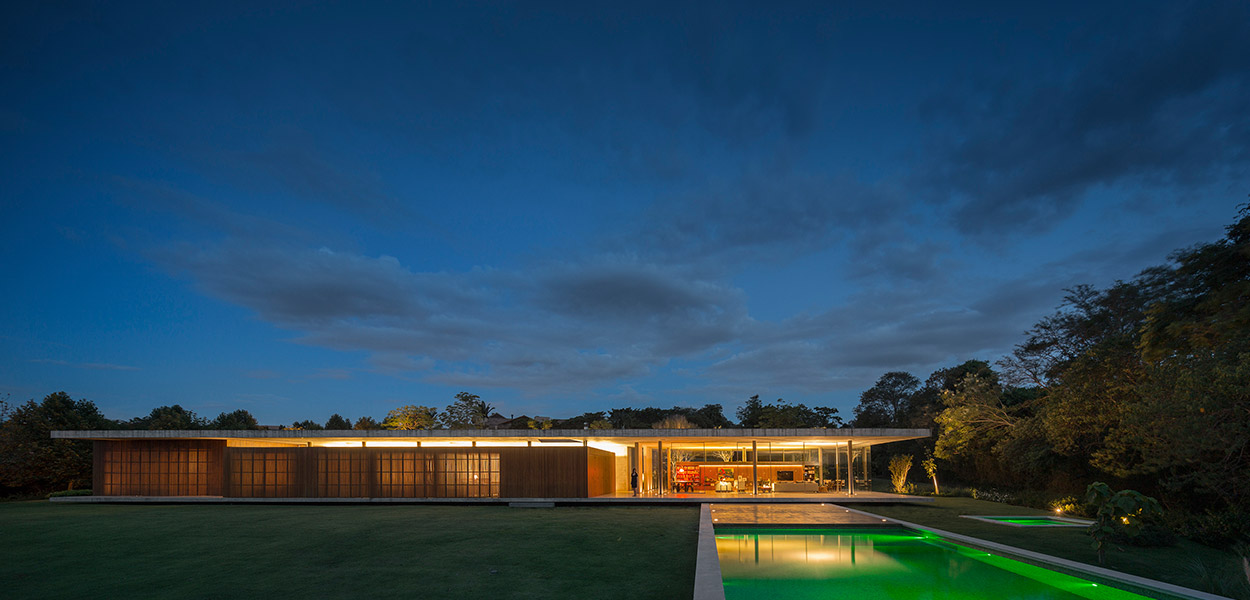 "The distribution of the blocks in the slab floor creates interstitial spaces, configuring circulation, terraces and the large space for the living room. This latter, enveloped by a skin of glass with sliding panels opens and creates a dialogue between the interior and exterior (native forest and the west)," said the architects.
The emptiness among the volumes and the slab creates an inner rhythm and, simultaneously, makes it possible to have improved natural lighting in the house.
Through its unique floating concrete form, Studio MK27 created a seamless connection between the house and its natural surroundings, making Casa Redux a great getaway home near Sao Paulo, Brazil.
Photography by: Fernando Guerra