Ruben Muedra plays with geometry and light
Designed by Ruben Muedra Estudio de Arquitectura, Casa Brise-Soleil is located in a residential area near Valencia, Spain. The project features an interesting interplay of different interior heights, communicated by a sculptural staircase that articulates the house.
The three floors of the house correspond to different uses - the social spaces are located on the ground floor, the private spaces on the first floor, and the leisure areas on the second floor.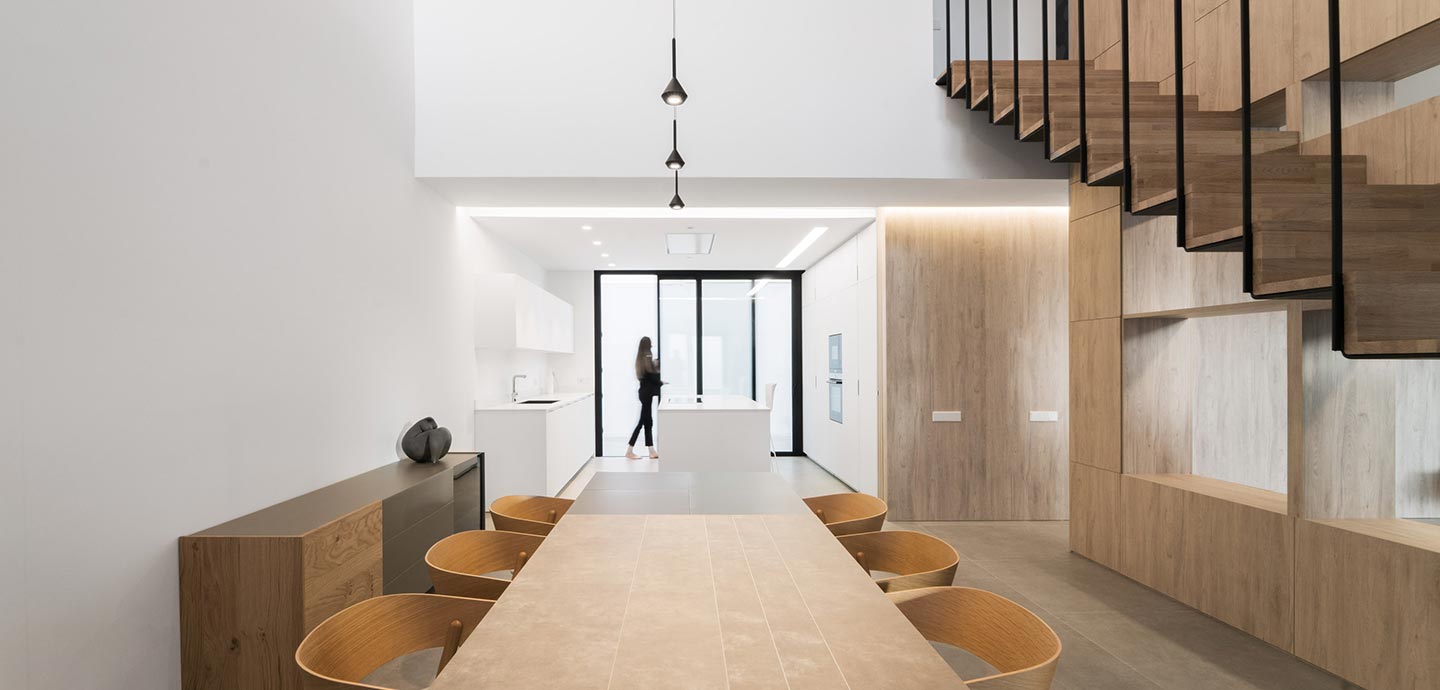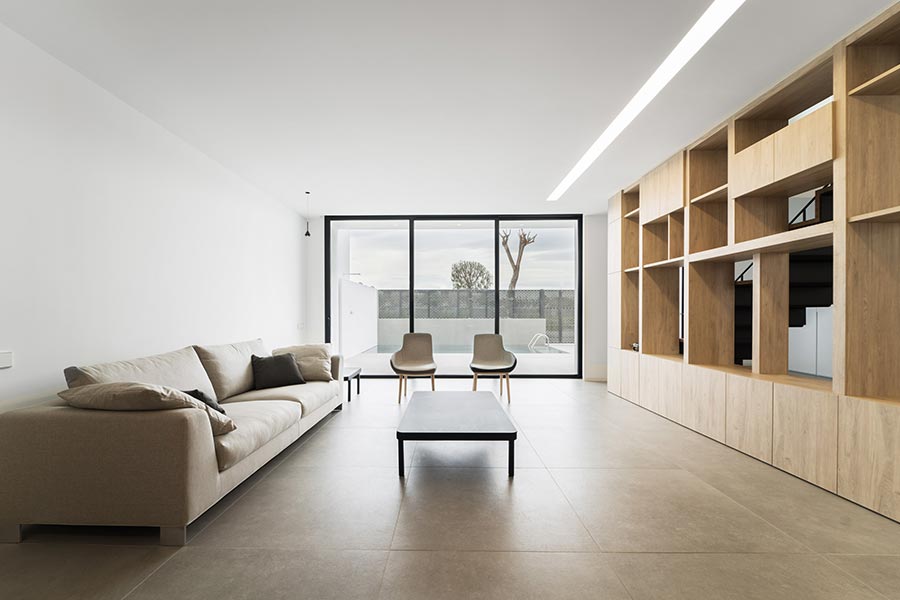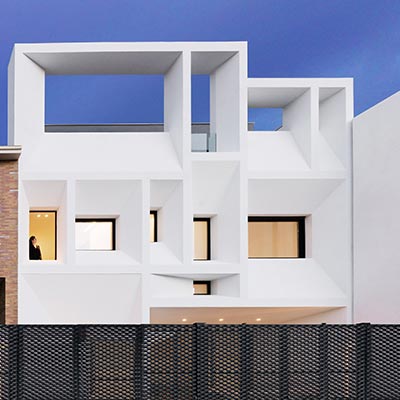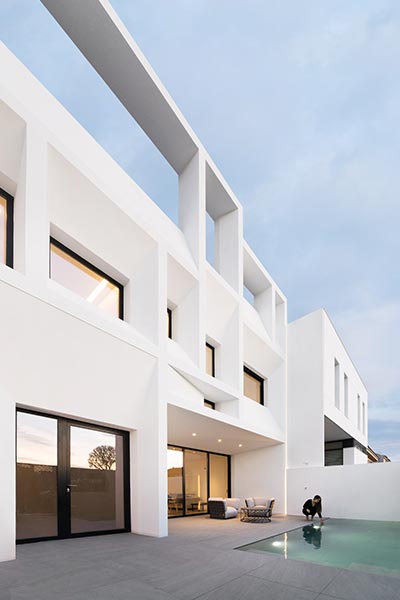 The social area is designed as an open space around a steel staircase and a central furniture set. The exterior pavement has continuity in the interior, eliminating any internal-external physical barriers.
"The concealable sliding door systems, aluminum and glass in the exterior, and wood indoors, allow a total use of the plot in the longitudinal direction, being linked from pool to the interior courtyard," said the architects.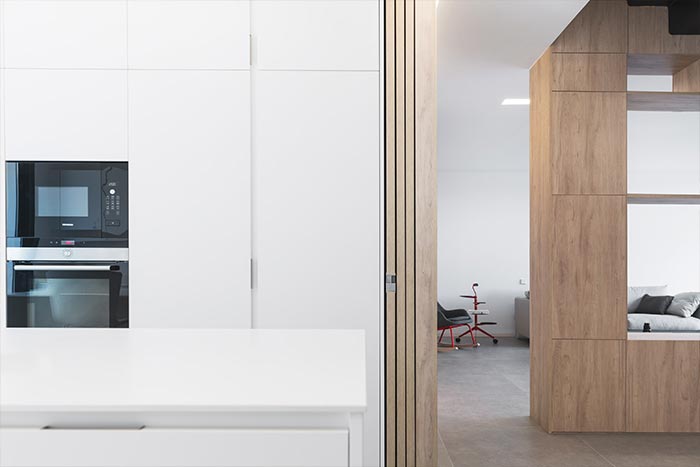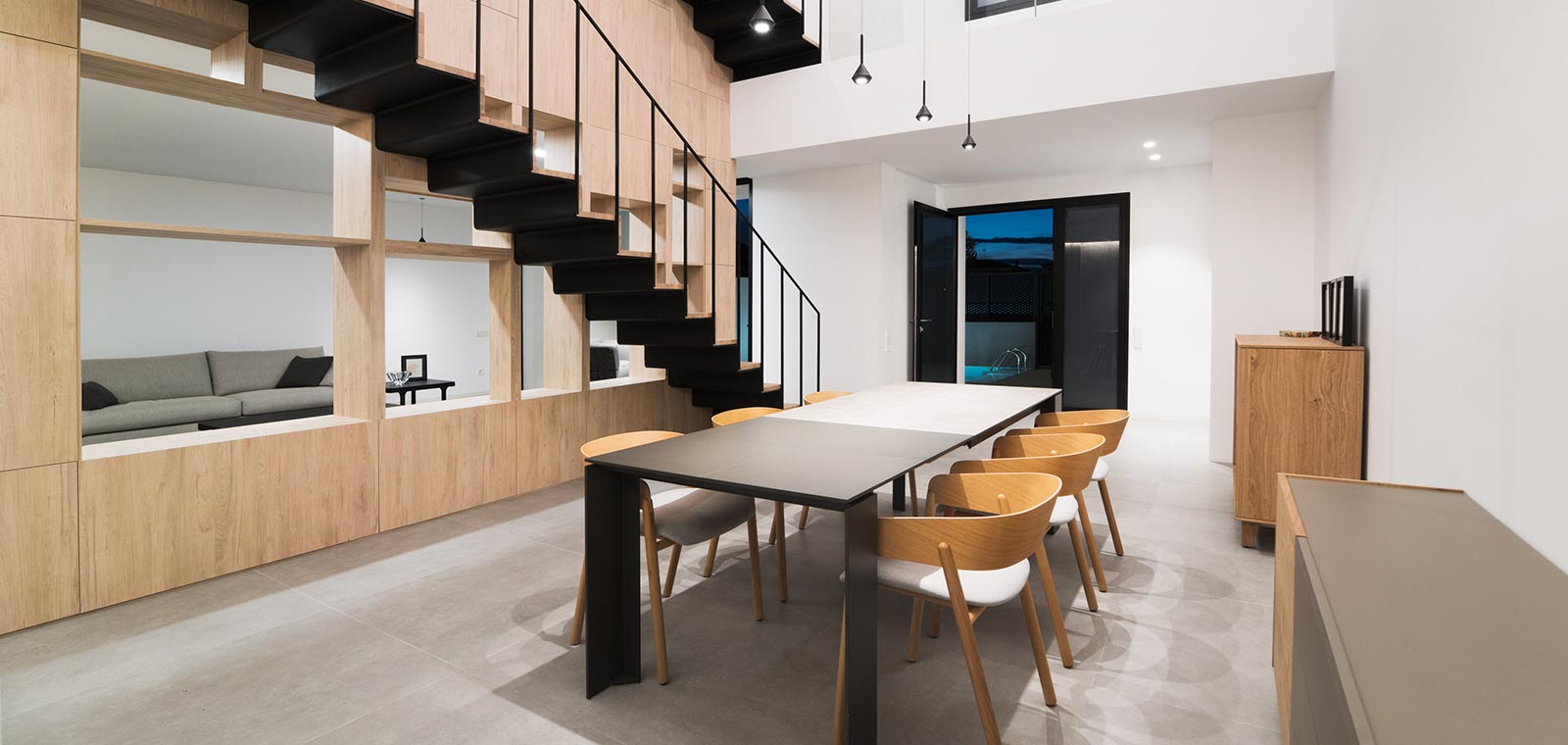 The dining room opens up in double height to the library and study located on the first floor, and in triple height through the stairs to the polyvalent area on the second floor. This allows for natural light to be received from the first floor all the way to the central part of the house.
The three bedrooms located on the first floor are also organized around the staircase and central furniture set. On the second floor, a living room and other multipurpose spaces have access to both front and rear terraces.
"From the street, the black deployé, gives the necessary privacy to the outside pool area, while in contrast cuts the superior look towards the white Brise Soleil of the main elevation, facing south-west," said the architects.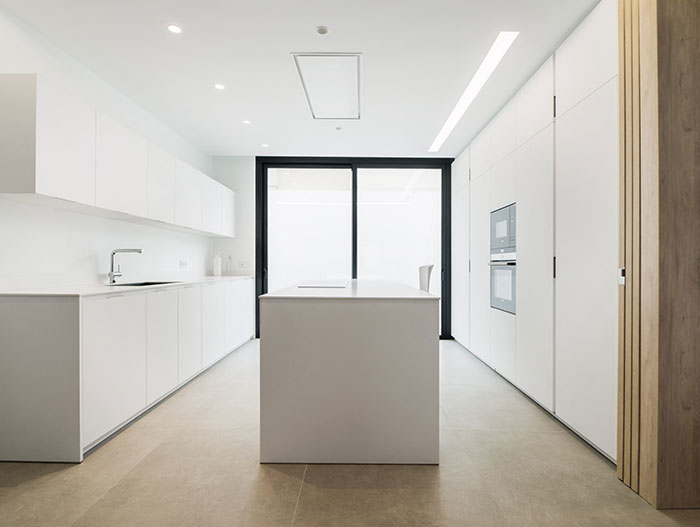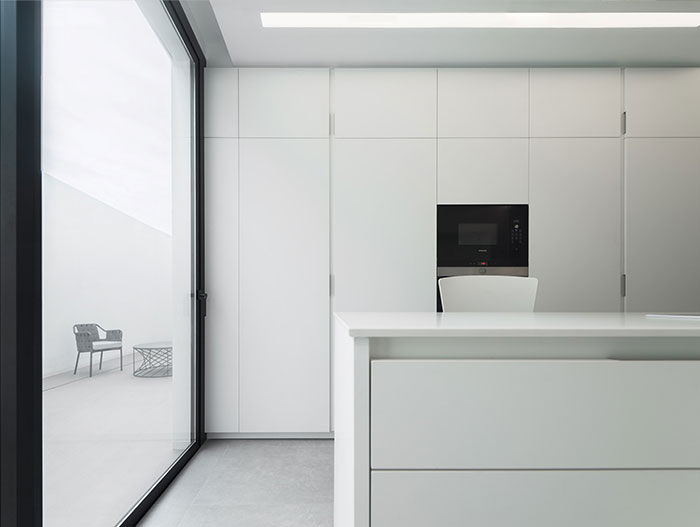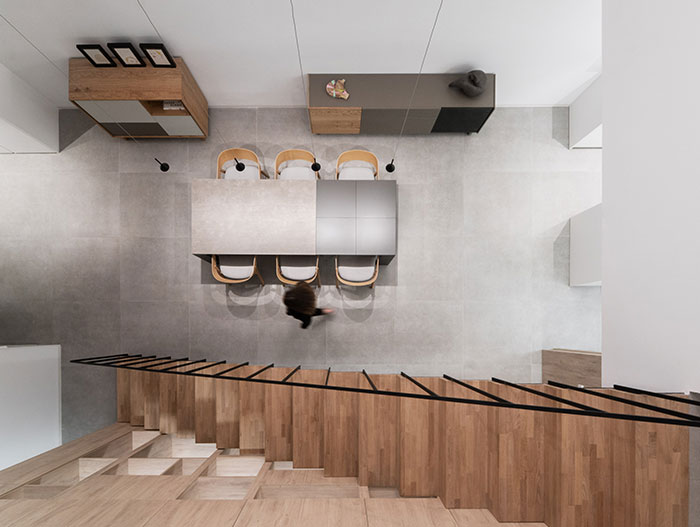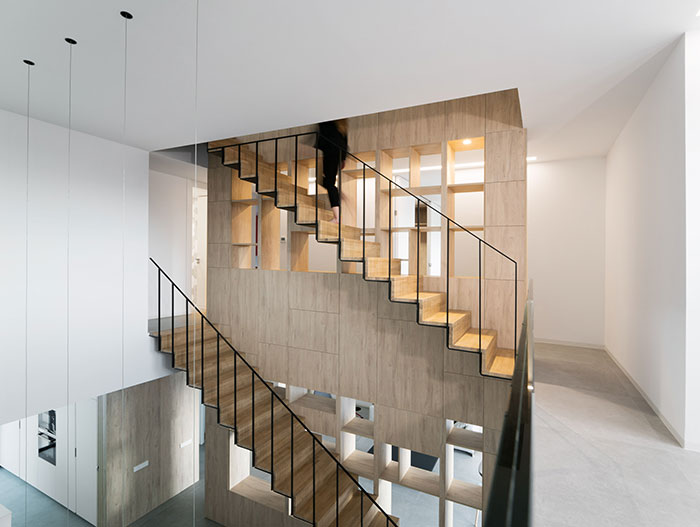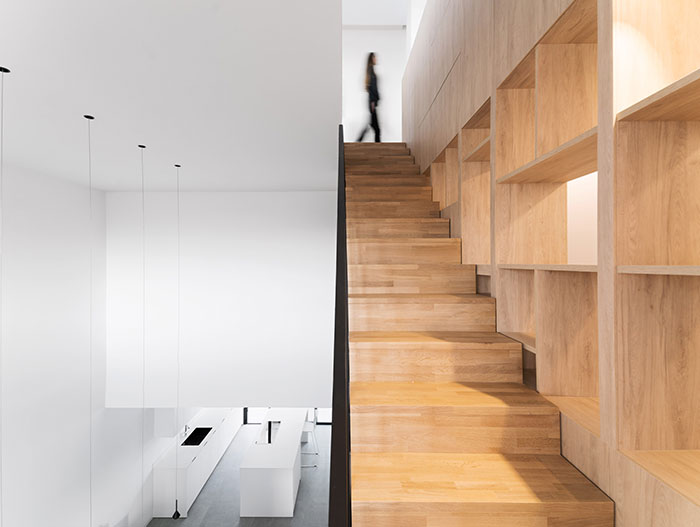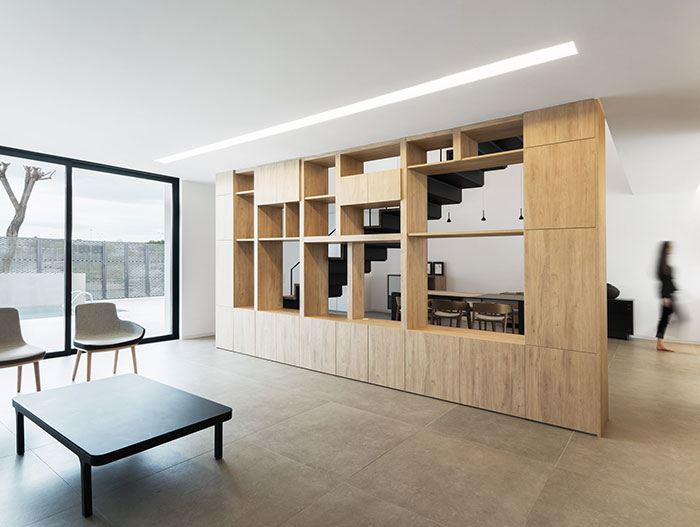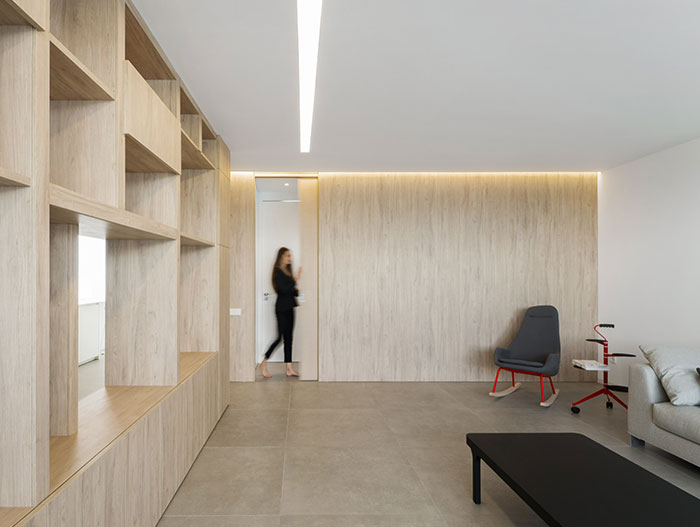 "The natural light, coming from the east and west façades, reaches the interior of the house, causing double and triple entries of natural illumination to each interior point. Similarly, the sought-after shadow is the protagonist of the front facade," explained the architects.
Natural elements such as oak are integrated throughout the house in the form of furniture to balance out the light-filled, white spaces.
Photography by: Adrian Mora Maroto