Modern house in Asia District, Peru
Located in Asia District, Peru, this beautiful house was designed in 2015 by Martin Dulanto.
Casa Blanca has been worked on to look like a massive block, which has been excavated to generate different areas in the inside, explained the architect.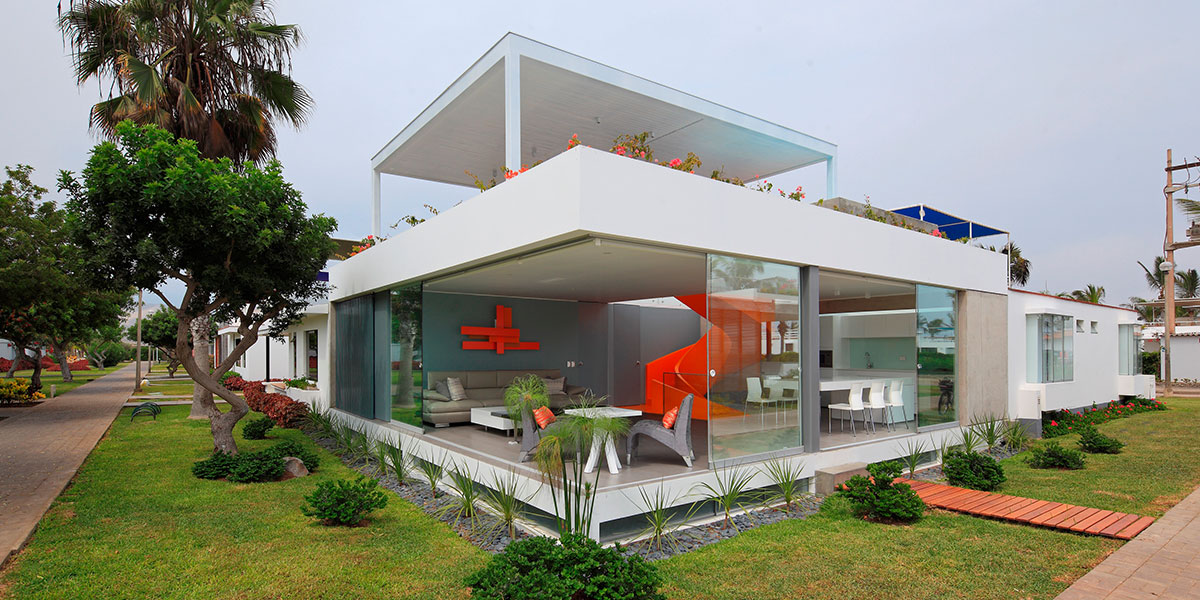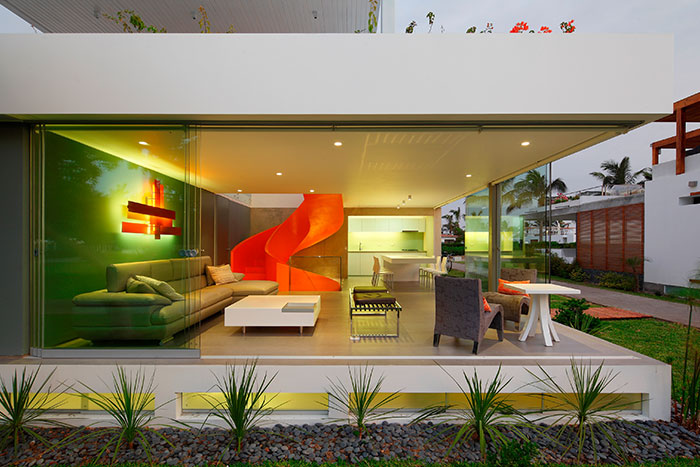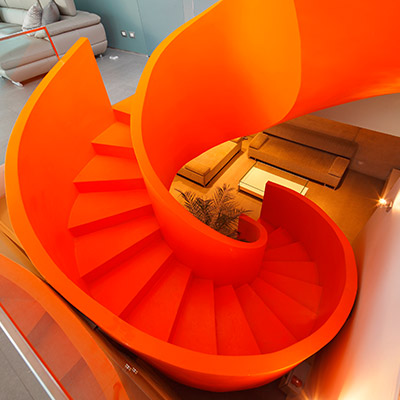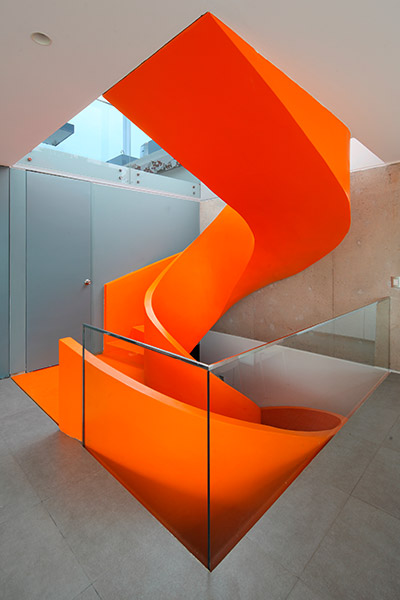 Eye-catching spiral staircase
The centerpiece of Casa Blanca is a bright orange spiral staircase, which connects the three levels of the house: the basement, first floor and terrace.
The basement is connected with the exterior by tall windows, which allow plenty of sunlight and cross ventilation for every bedroom. The introverted character in which the design is based permits the user to enjoy privacy in every ambiance on this level.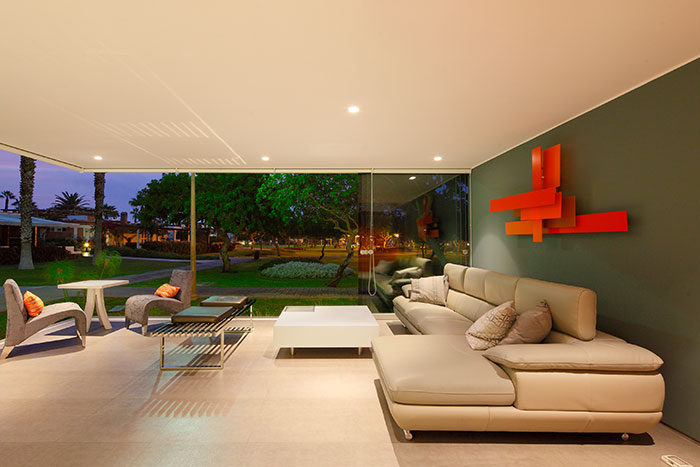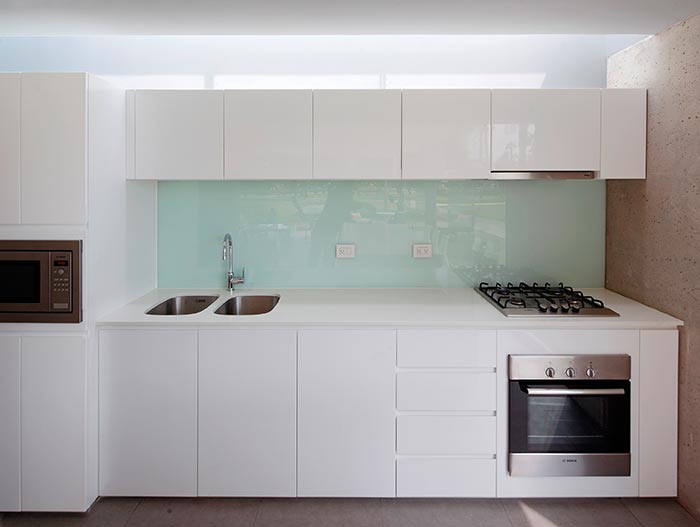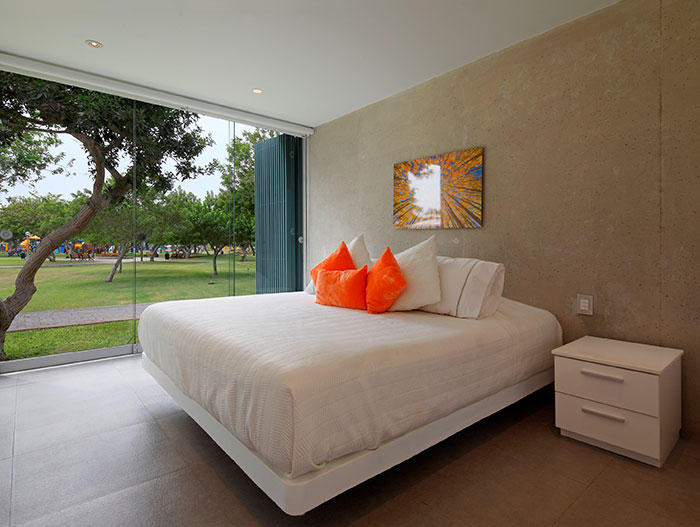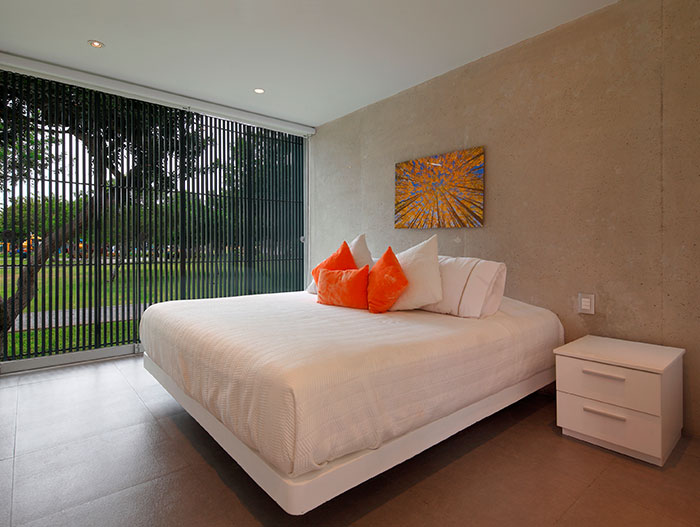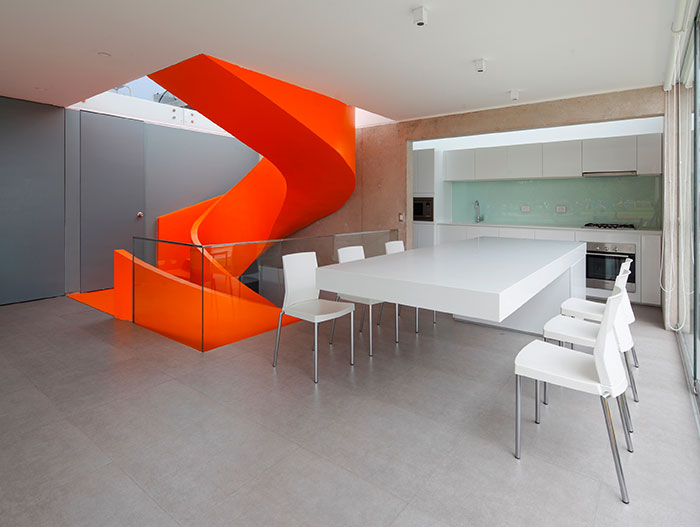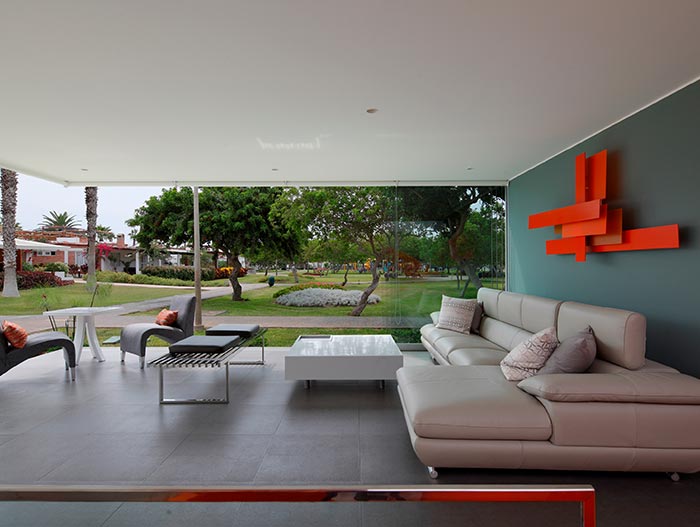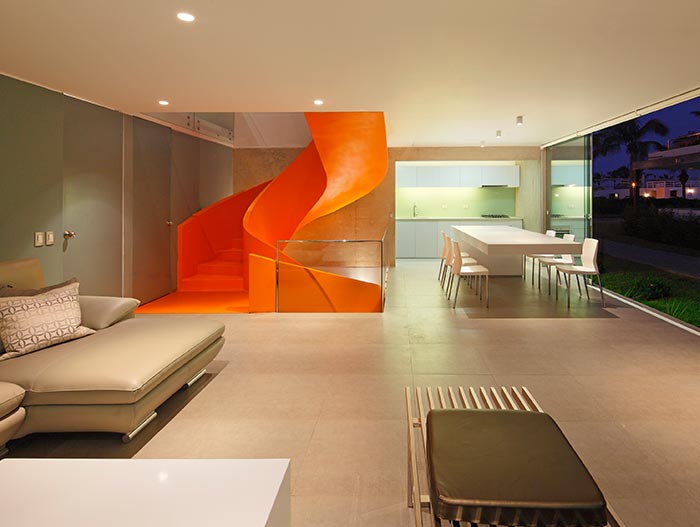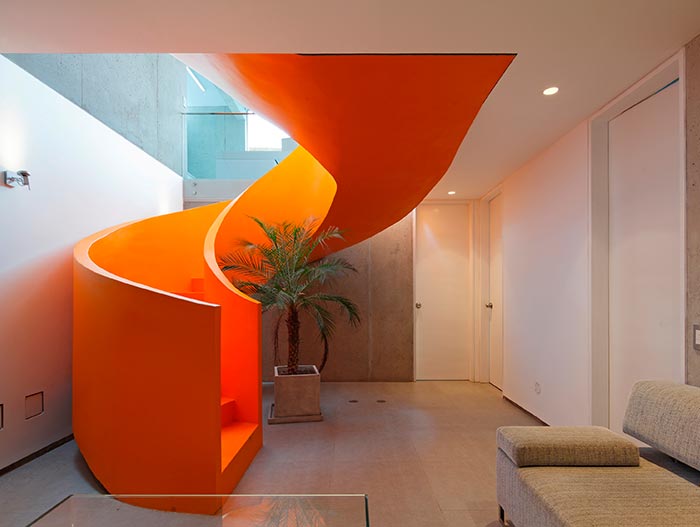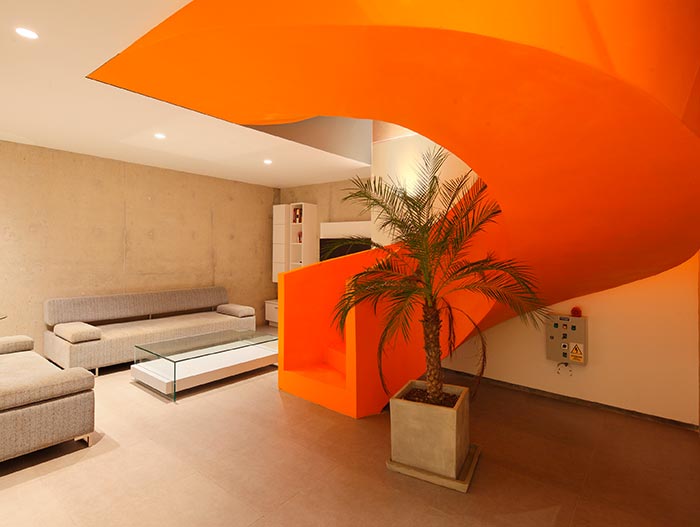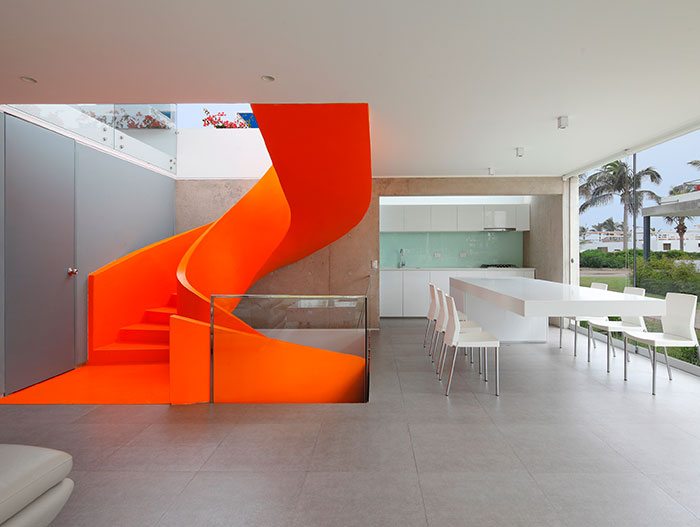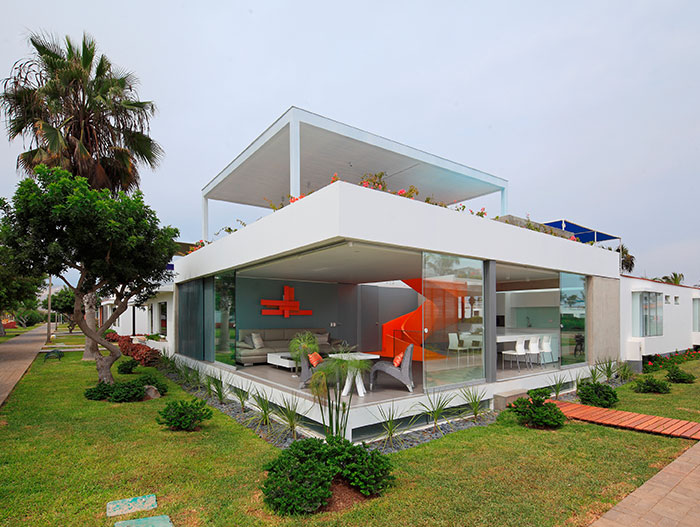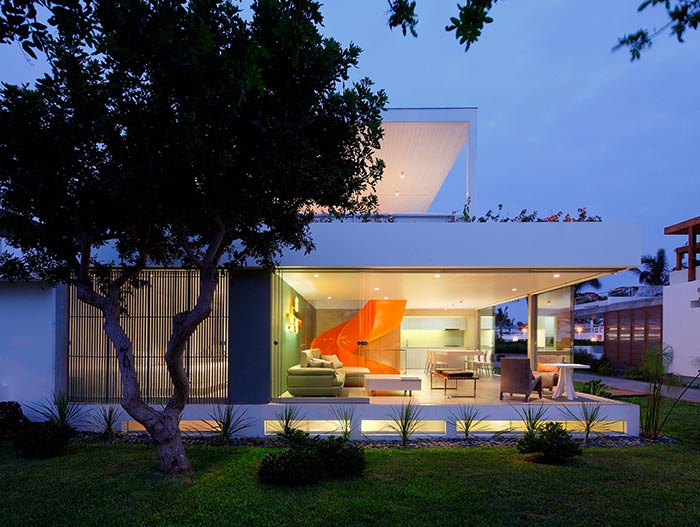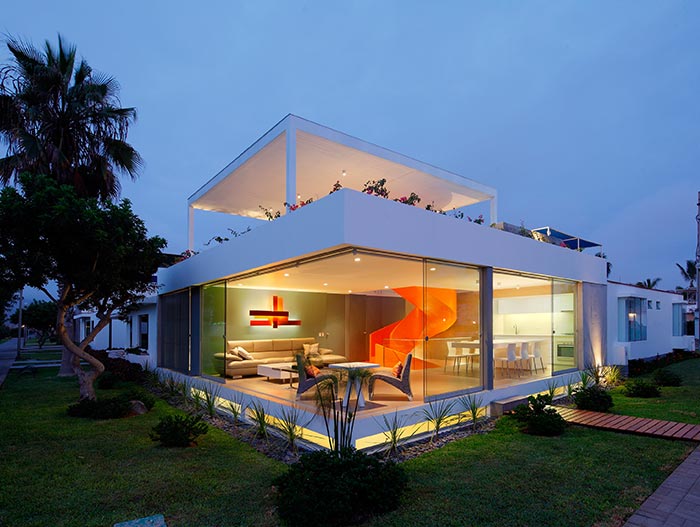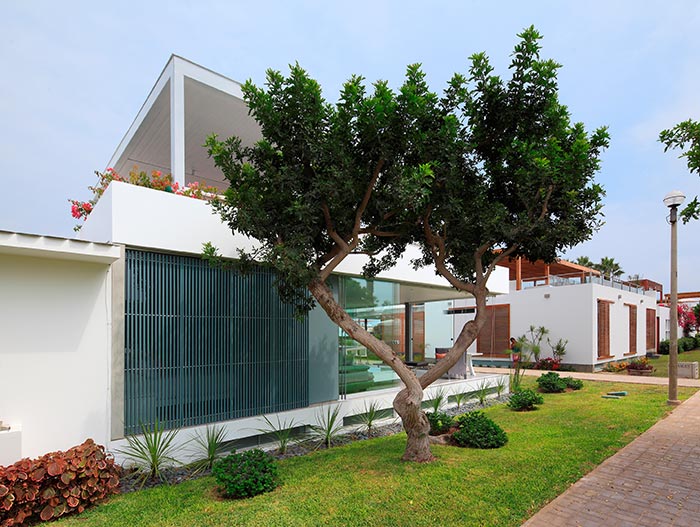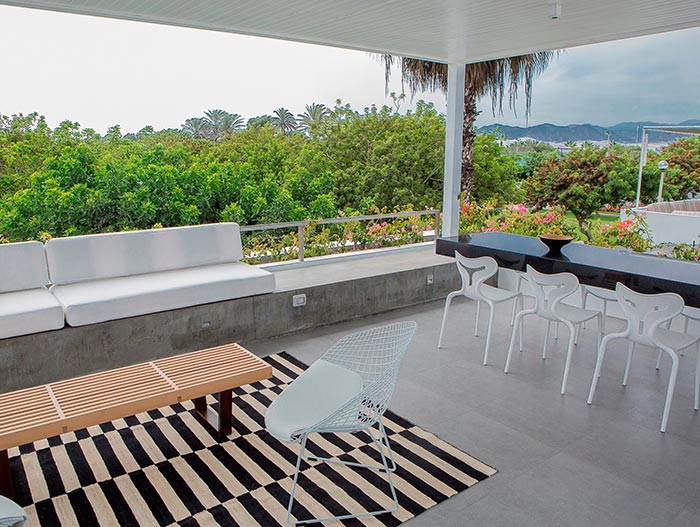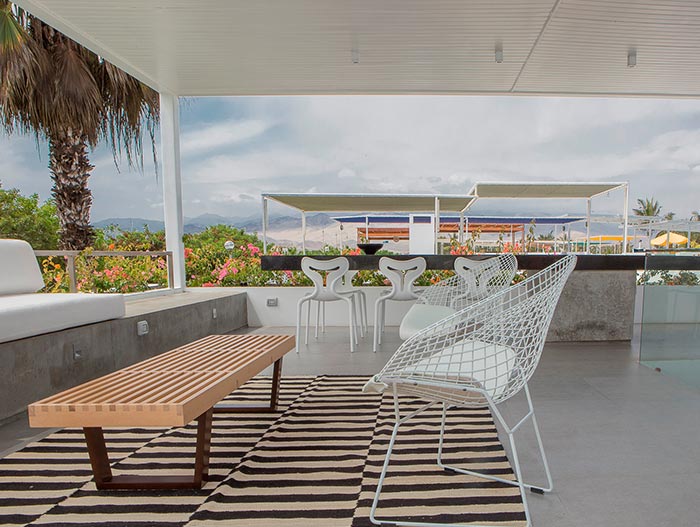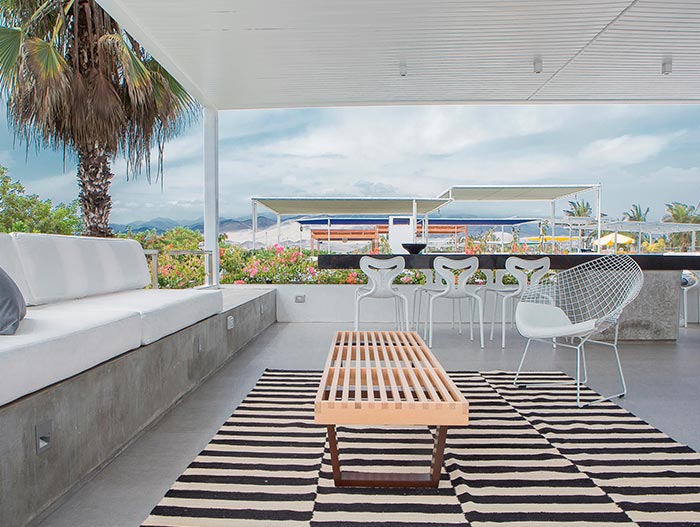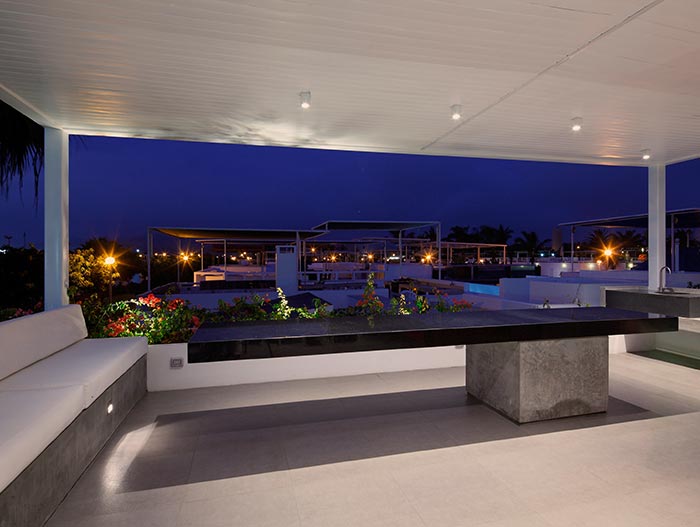 The social area is located on the first level and features the living room, dining room and kitchen. This area is separated from the exterior through glass walls, which allow a full view of the park situated in front of the house.
The terrace has been plotted as an open and integrated space.
Photography by: Juan Solano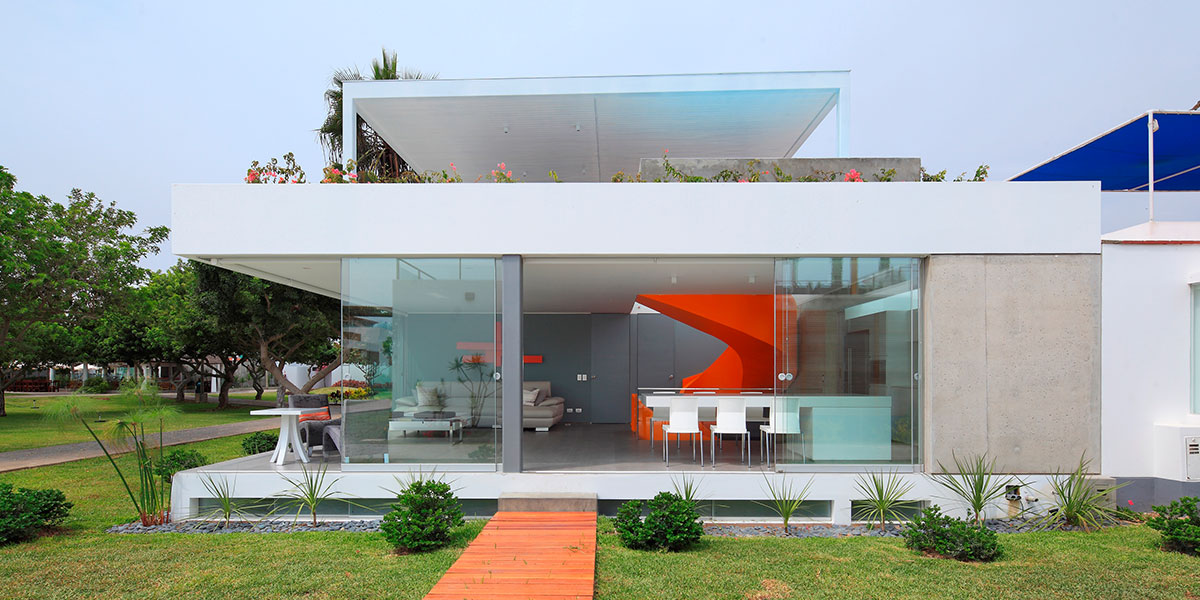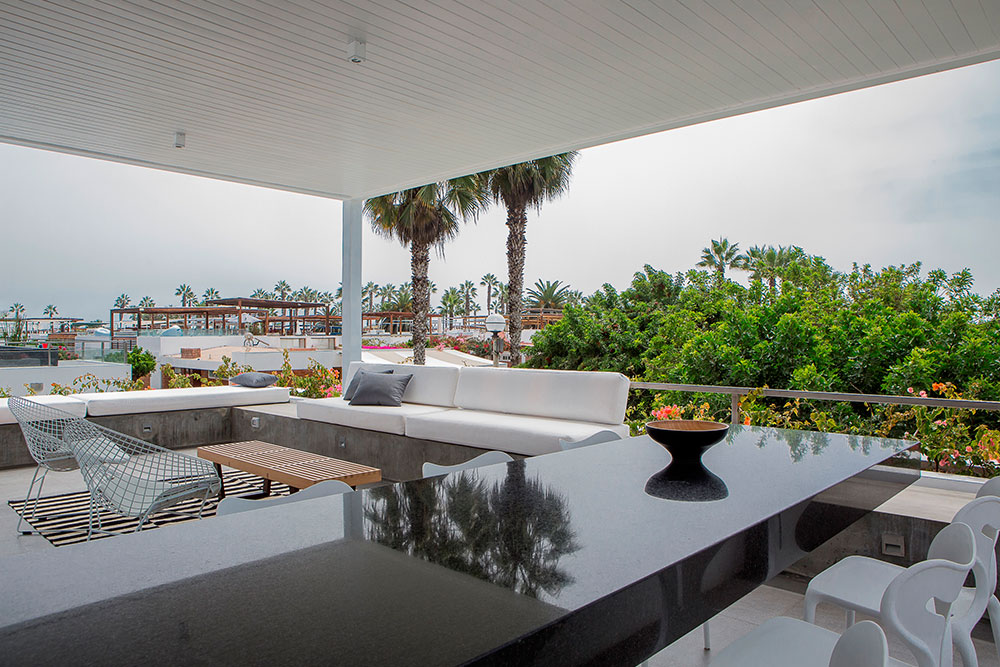 Architect:
Martin Dulanto
Collaborators:
Raúl Montesinos
Dora Gonzales
Martha Leiva

Structural Engineer:
Jorge Avendaño
Construction:
TALLER 33