Carla Ridge residence in Beverly Hills has all the bells and whistles a mega mansion needs
In an area full of luxurious and over the top mansions, such as Beverly Hills, it's increasingly difficult to stand out. Carla Ridge residence by McClean Design does just that.
Delivering some of the best views from the prestigious Trousdale neighborhood, this amazing Beverly Hills mega mansion measures approximately 10,000 square feet and boasts 6 bedrooms and 8 bathrooms.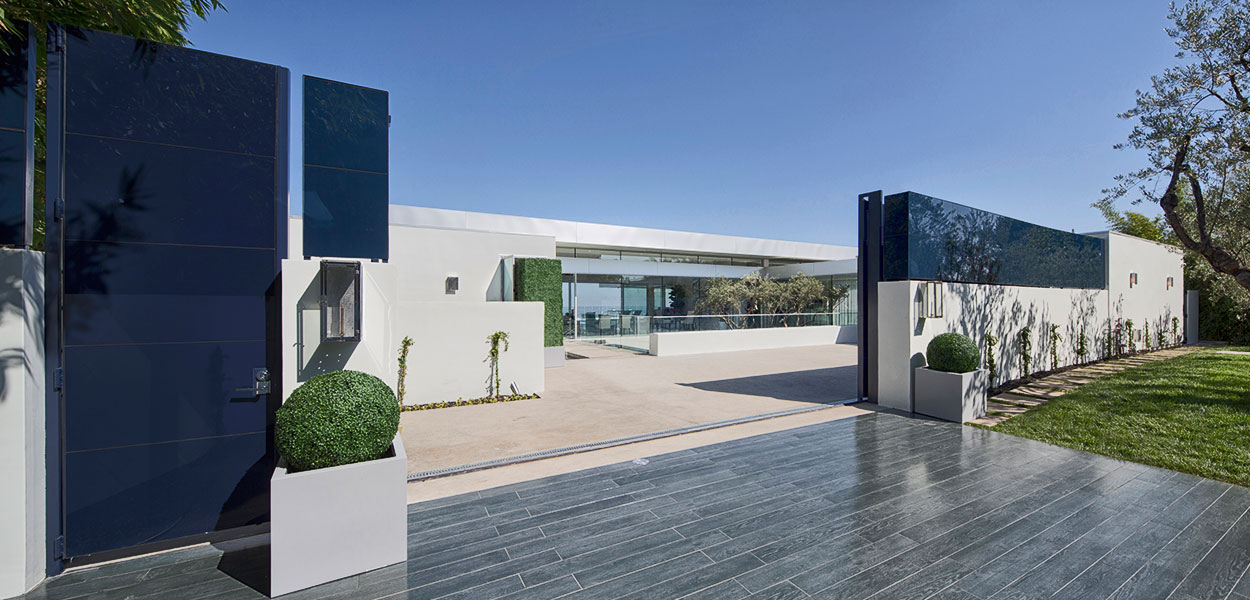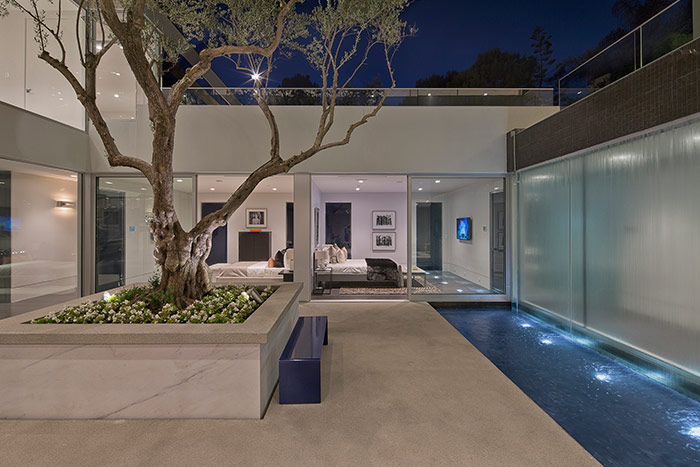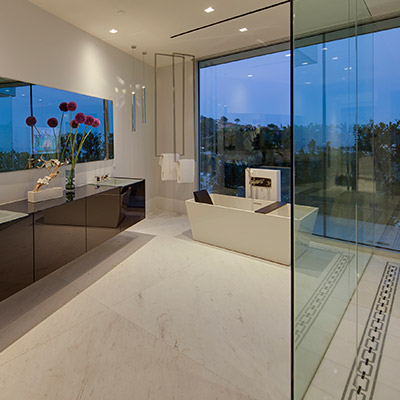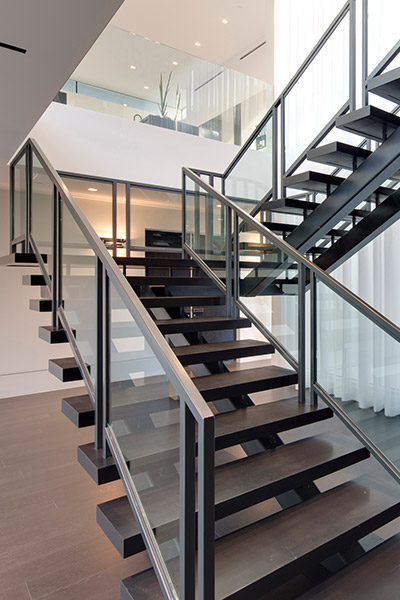 But having a prestigious Beverly Hills location does have its drawbacks as architect Paul McClean explains:
"All proposed work must take place without disturbing existing slopes. The challenge for this design is to find ways to create light for the lower level. Here we have created a light well which separates the drive court from the house itself and allows for an entrance across a water feature that cascades over glass to the atrium below."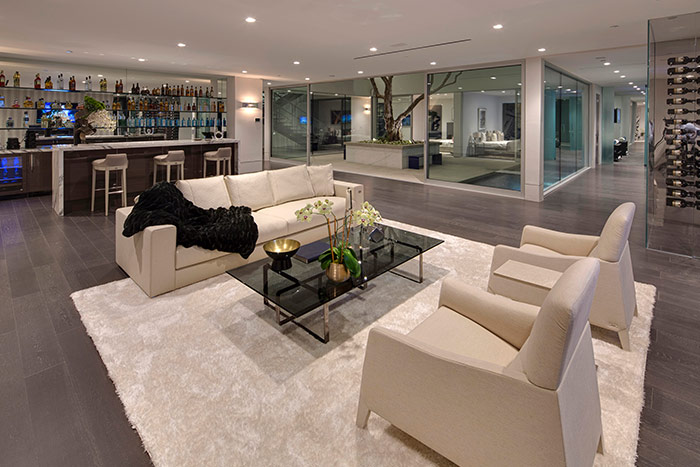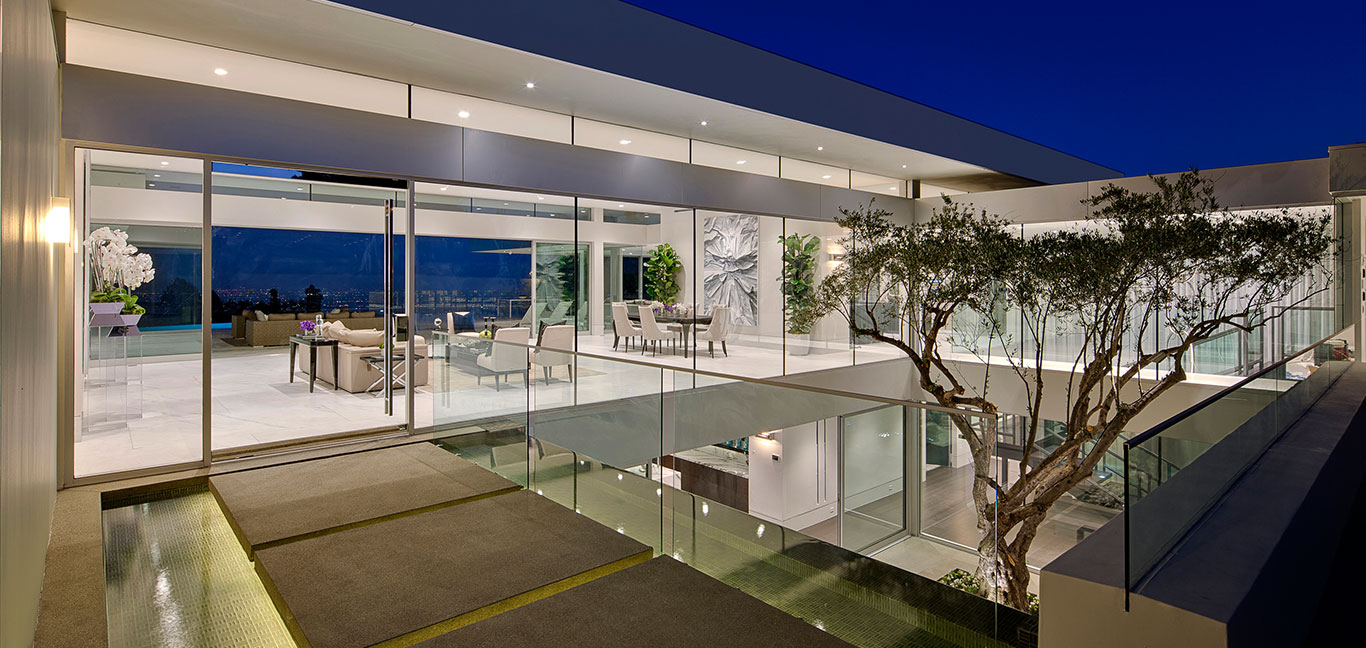 This dramatic two-level interior courtyard and water feature, centered by an old growth olive tree, is Carla Ridge residence's showpiece. An ingenious architectural solution to the restrictions imposed.
The lower level expands around the striking courtyard housing guest suites, a 12 person screening area, a large bar and a wine cellar.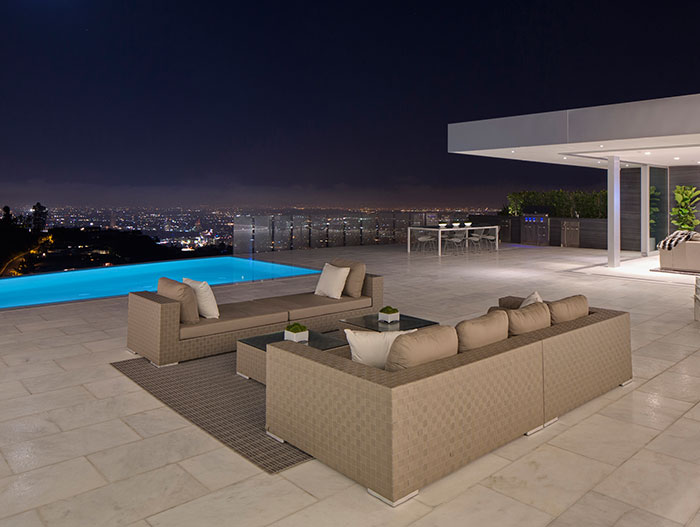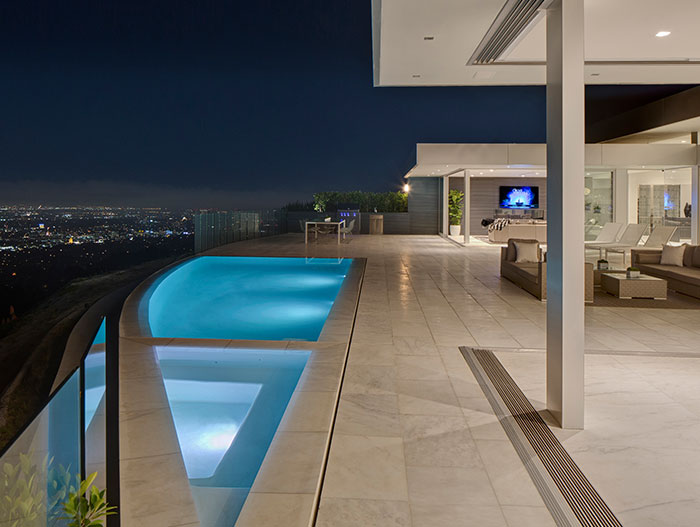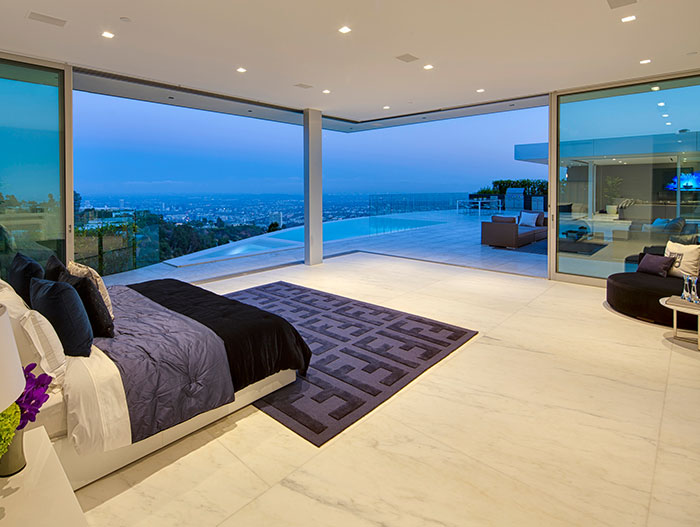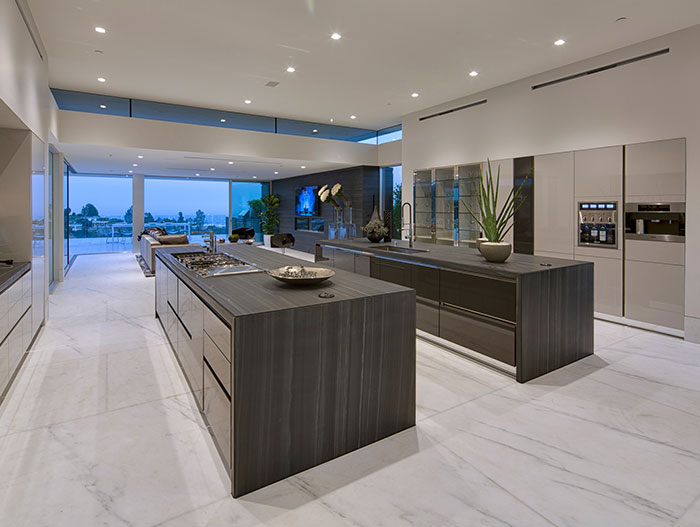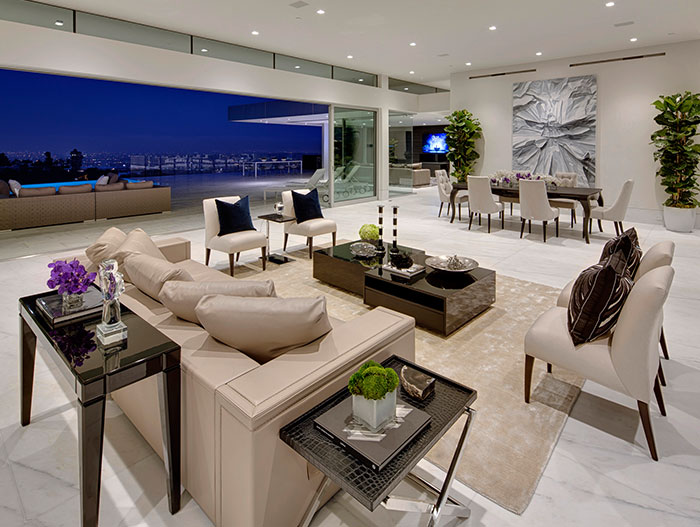 As impressive as the ground-floor is, it's the upper level that will probably impress the mega mansion's future owner.
The top floor features 12-ft ceilings with glazing on all four sides letting the light permeate into the spacious open-plan living and dining area. The level also plays host to the master suite that's equipped with a lavish master bathroom.
Marble floors extend out to the terrace with an infinity pool and spa area, while the outdoor kitchen is outfitted with a stainless steel grill and dining table.
McClean Design has pulled of another stunning home. Carla Ridge residence checks all the boxes for a Beverly Hills mega mansion: Californian indoor-outdoor lifestyle, striking infinity pool, gorgeous interior courtyard and spectacular views that extend all the way to the Pacific Ocean.
Photography by: Jim Bartsch