Calabarte's handcrafted gourd lamps are unique pieces of art
Poland-based artist Przemek Krawczyński, the founder and sole worker of the Calabarte brand, has made an art out of transforming gourds into incredibly detailed lamps.
Inspired from fractal art, his unique and delicate pieces are fully handcrafted and cast beautiful patterns of light on surrounding walls. The emitted light can create a mesmerizing atmosphere in your bedroom, as well as a calm and peaceful vibe in your home office or living room.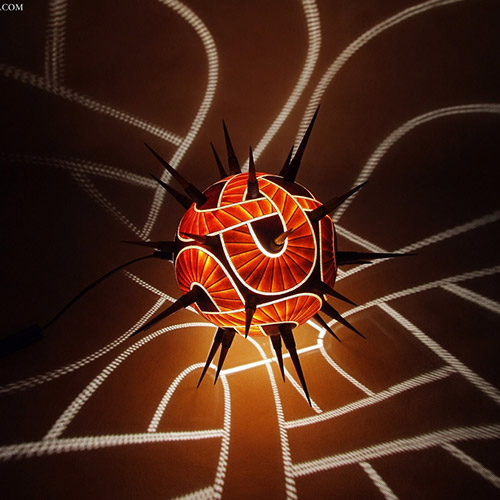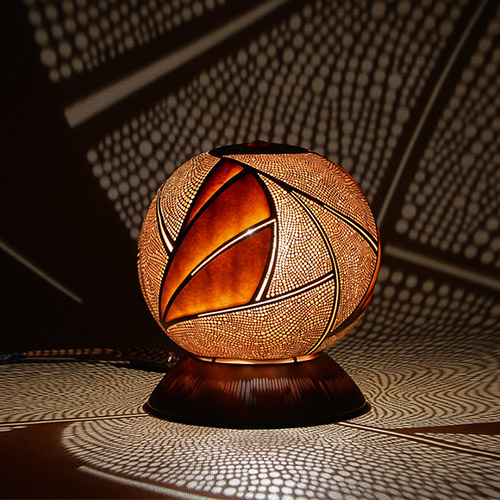 Calabarte studied building engineering at a technical university and worked for over three years in an architectural studio. He started designing and creating gourd lamps in 2009 and their popularity has been growing ever since.
One year later he decided that making lamps was his passion and quit his studies and job. He went to Senegal for a month, from where he brought back some of the African gourds that have become the raw material for his lamps.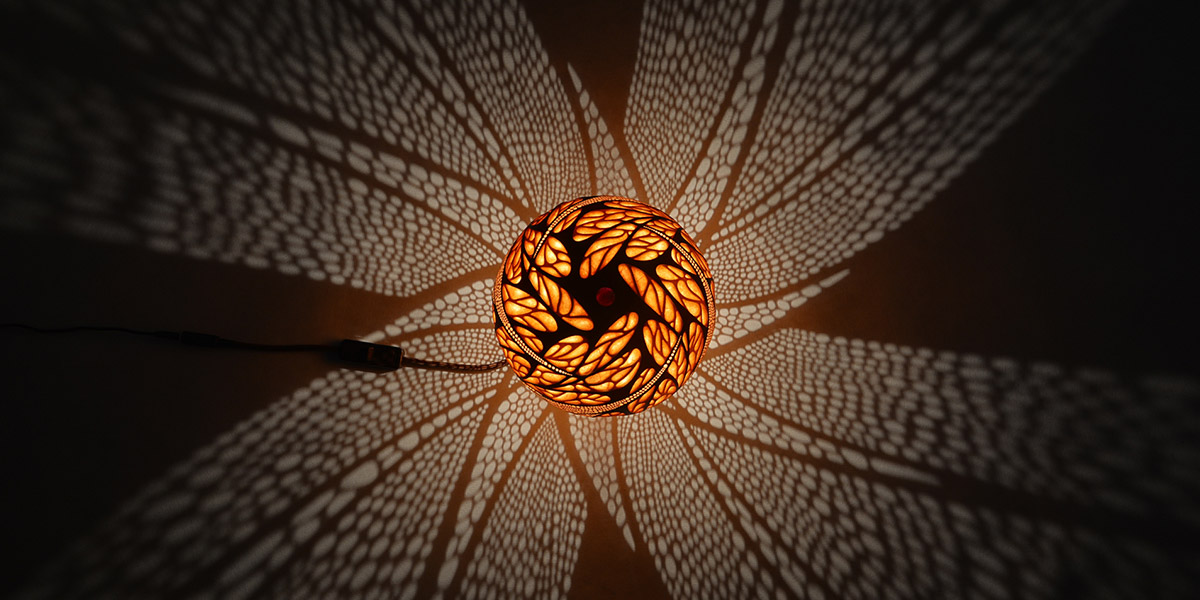 Unique design
Each lamp is carefully handcrafted and has a unique design. Using different sized cutting tools, Calabarte hand-perforates holes and lines into the gourd's dried skin. Different patterns are designed by carving deeper or shallower into layers of wood, allowing light to pass. Not a single hole is coincidental in the design and perforation, which altogether takes between 2 and 4 months of mental and manual work.
When unlit, the lamps appear as unique sculptural pieces, in organic browns, whites and reds. When illuminated, the magic begins. The light breathes new life into the sculptures, seeping through intricately carved wood and passing through thousands of holes. Flowing shadows fill the space and cast the patterns on the surrounding surfaces, creating a mesmerizing atmosphere in the room.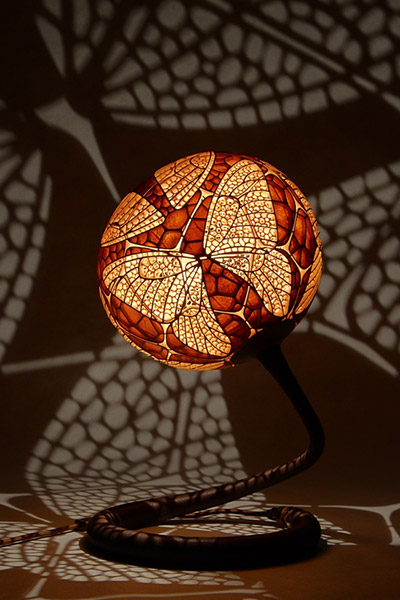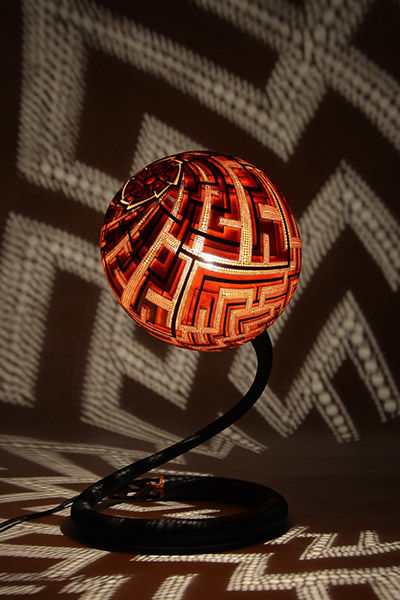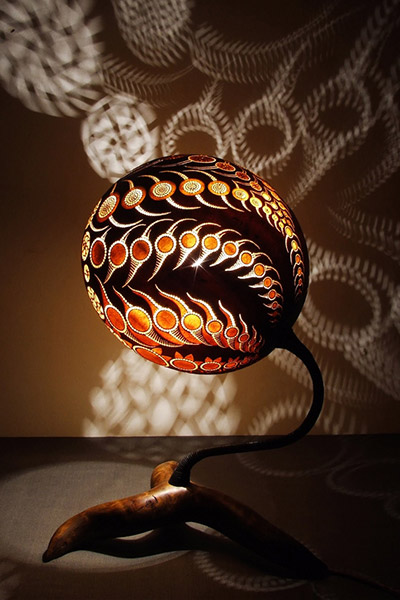 Krawczyński lives and works in Poland, but his lamps have found their owners all over the world. Calabarte's unique gourd lamps have been shipped to Canada, USA, Mexico, Vietnam, Malaysia and several European countries.
The price depends on the size, design and intricacy of the lamps - the minimal cost for a small lamp is $2,500, while the cost for a big floor lamp is at least $9,000. If you are interested in purchasing, visit his website for more information.
Photography courtesy of Calabarte