A bright and cozy family home that's always great to come back to
A Belgian businessman approached Blumenfeld & Moore Architects hoping to fulfill his dream of building a bright and cozy family home in Israel. Being a frequent business traveler, the owner requested a "house that's always great to come back to".
Constructed on an "L" shaped lot, the bright and inviting family home's street-facing façade was designed as a large mass with small openings, while the back façade has big windows connecting the garden with the interior.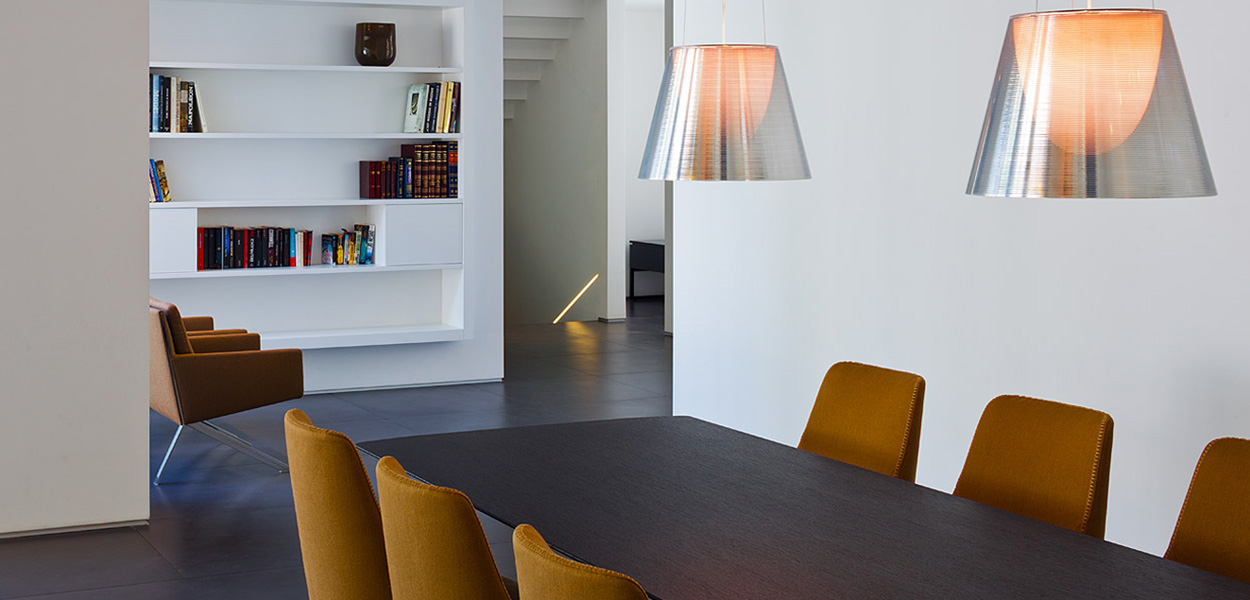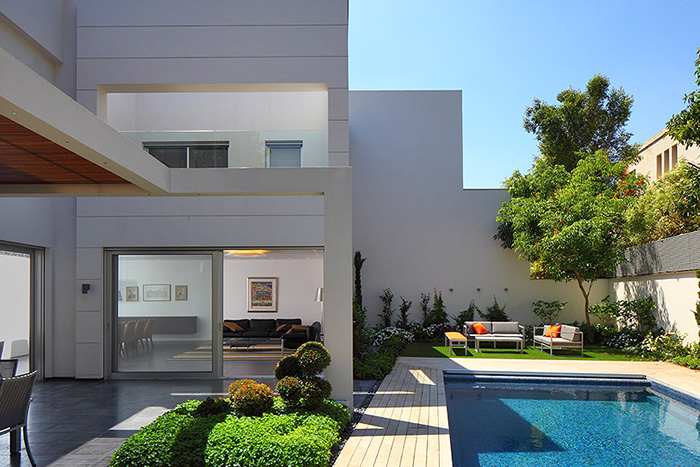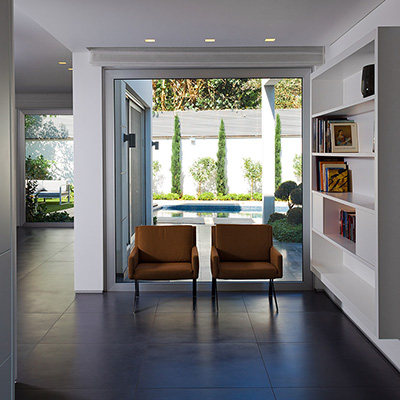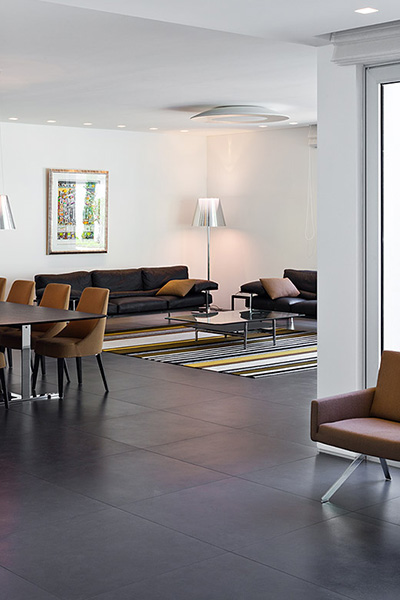 Since the ground floor is positioned above the street level, access to the home is achieved through a rising walkway surrounded by flowerbeds.
The lobby is located at the center of the ground floor and leads to all the parts of the house.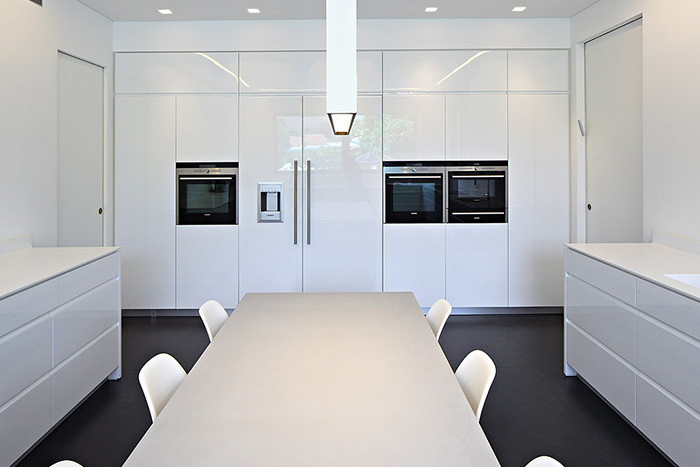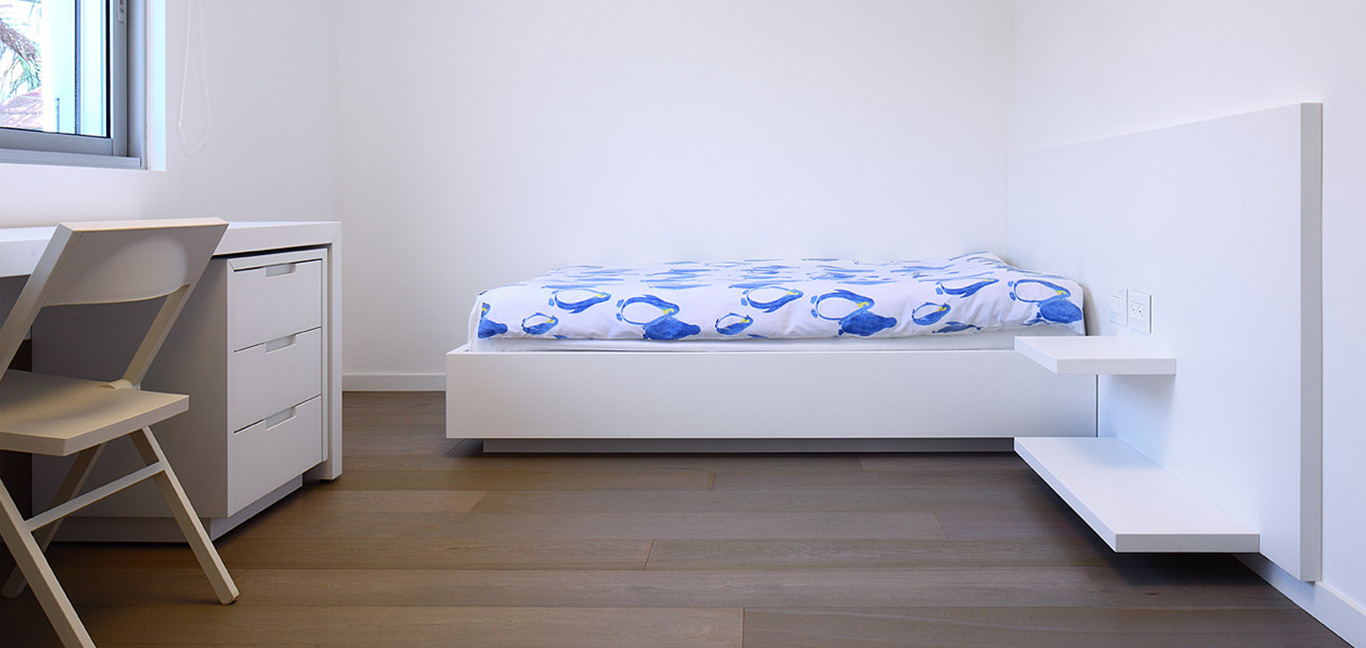 "The Olive tree creates an intimate space in front of the wide entrance door," said the architects.
In the open space living and dining area coziness takes over, as a large sofa and other furnishing imported from Belgium invite the inhabitants to catch up and relax. Natural light is abundant, thanks to multiple windows and large sliding glass doors.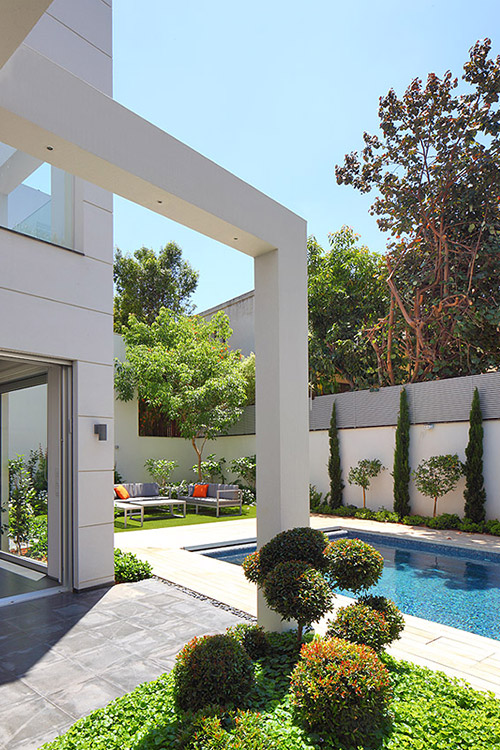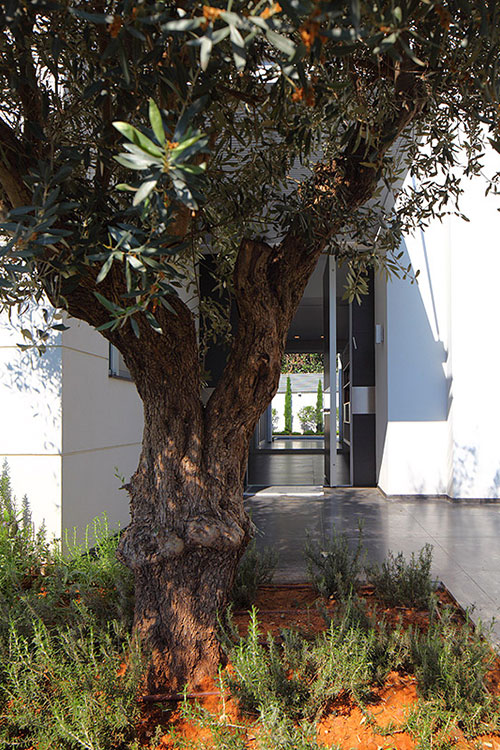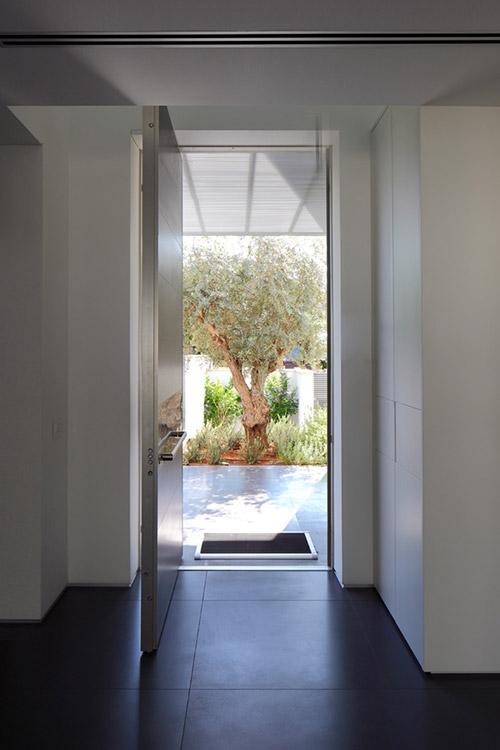 The kitchen was designed in a clean line and covered in white cupboards, where all electronics and kitchenware are placed.
The bedrooms on the first floor are designed as mini suites with large windows facing the back garden. The parental unit is separated and has a large balcony.
Photography by: Uzi Porat