A double height library space at the heart of this London house
The owners of this typical Victorian terraced house were keen to introduce contemporary interventions to create modern living spaces, while retaining and highlighting the Arts & Crafts influenced decorative aspects of the original house.
A key element to the brief was the need to house an extensive book collection, so Platform 5 Architects proposed a "book tower" — a double-height library wrapped around a staircase.
The library was created by combining the original rear reception room and a first floor bedroom.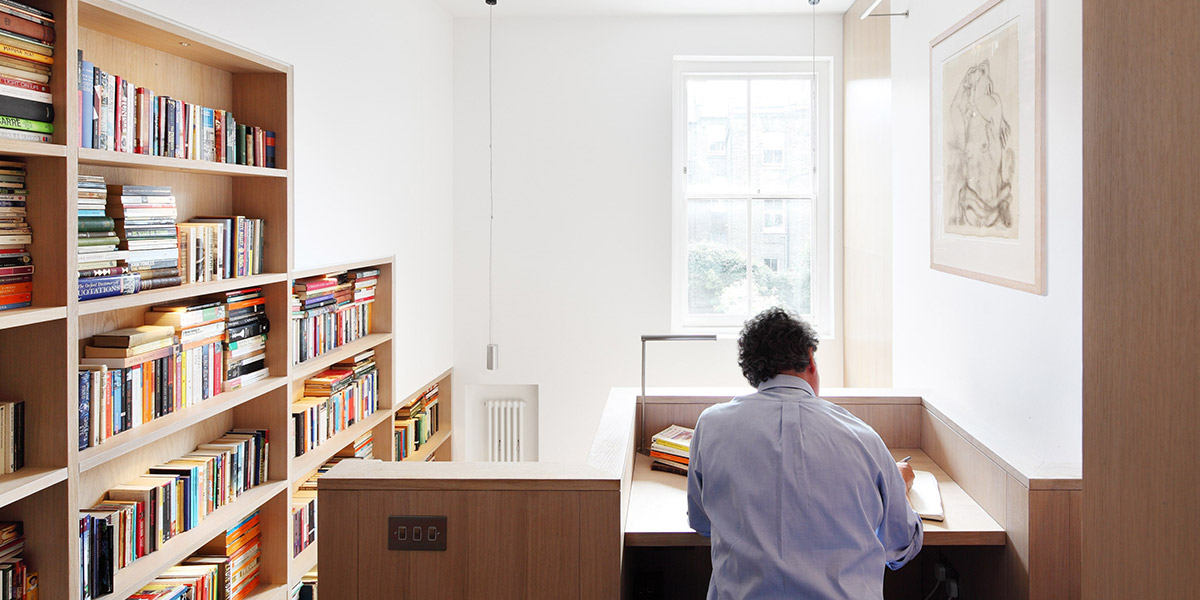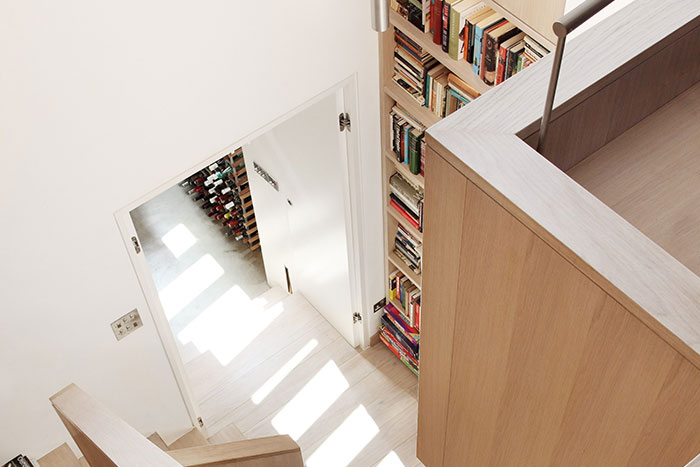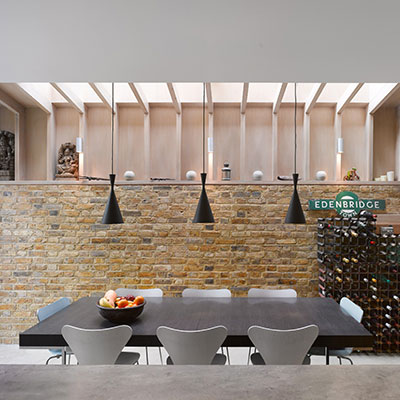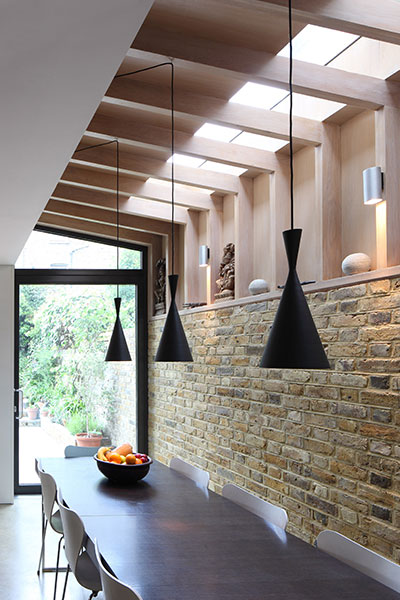 A pleasant place to work or relax
At the top of the stairs, a built-in desk has been incorporated into the landing to create a small study area with a commanding view over the ground floor.
Platform 5 Architects also added an extension to the kitchen, doubling the size of the space to accommodate a new dining area with an exposed brick wall.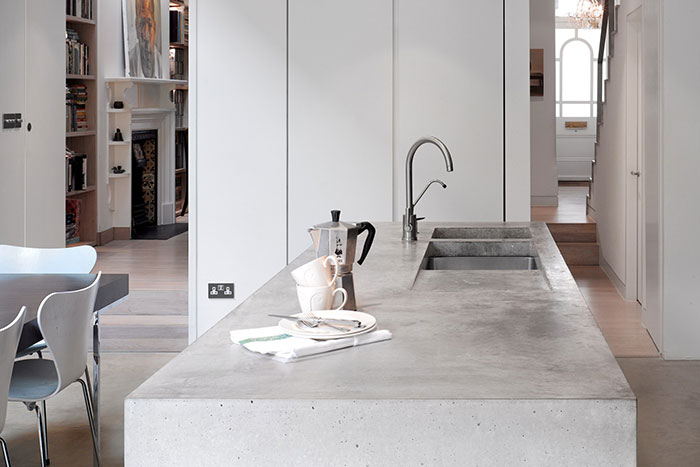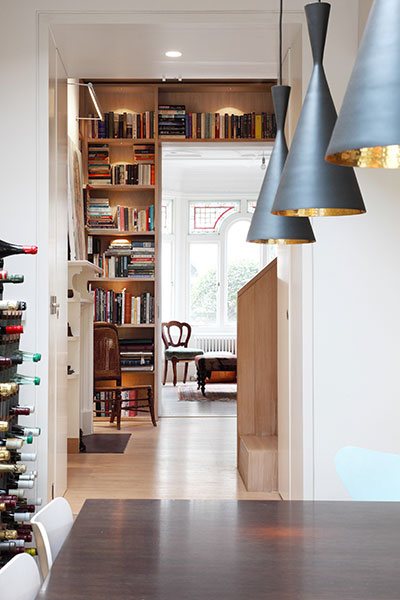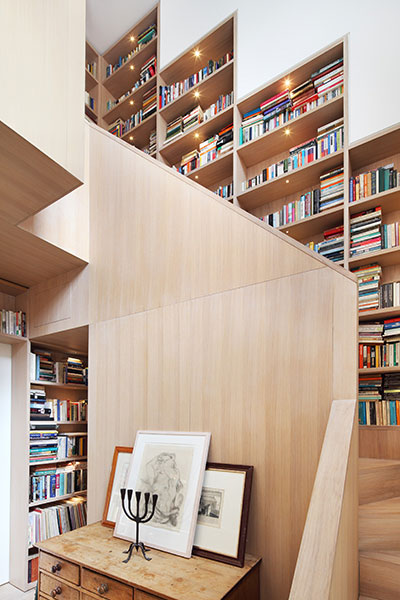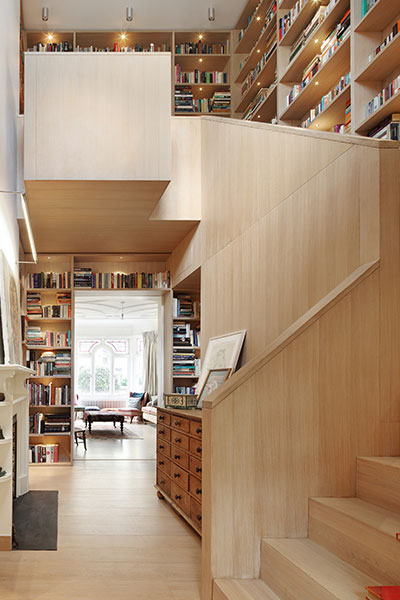 Large new door and window openings - including an impressive corner window - are placed in the brickwork to give an angular and uncompromisingly contemporary appearance and provide a strong counterpoint with the vernacular language of neighbouring properties.
The external materials - predominantly brick and metal - contrast with the extensive use of original and new timber inside the house.
The Book Tower project uses space and materials extremely well to create a home that is full of contrasts and surprises.
Photography by: Alan Williams Photography