A renovated, Bauhaus style house in Hamble-le-Rice
This Bauhaus style house sits on the edge of the River Hamble and is a part of Crowsport Estate, a 1930s property commissioned by Sir Thomas Lipton, the creator of the Lipton Tea brand. The building was in a poor state of repair, it had been altered and extended over the years and the parapets, which are one of the defining characteristics of the original architectural style, had been spoiled.
The project consisted of a complete renovation, extension and a roof terrace addition by LA Hally Architect.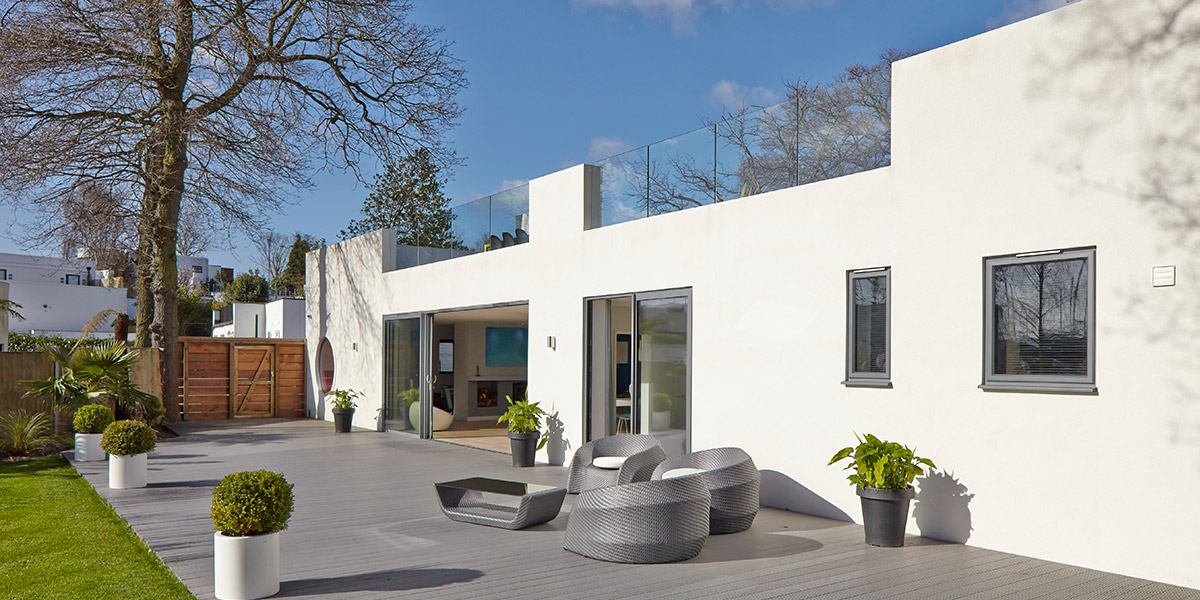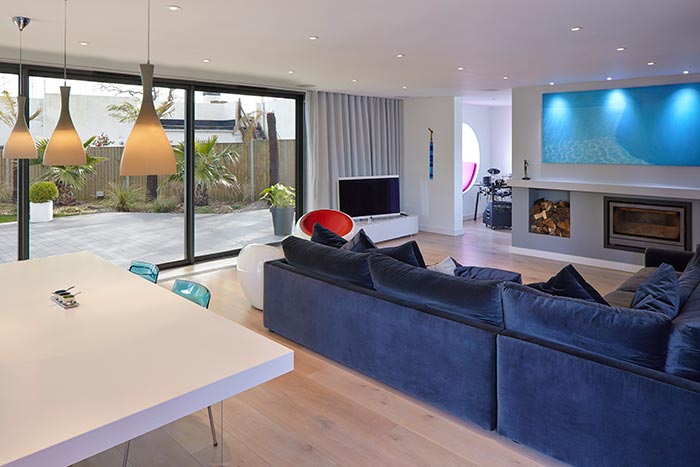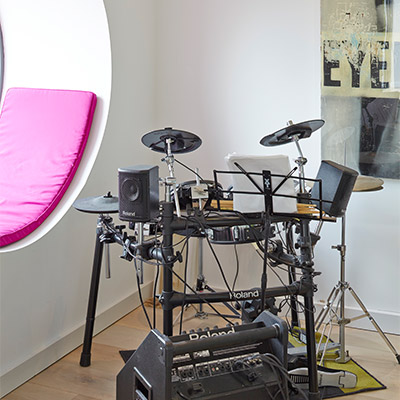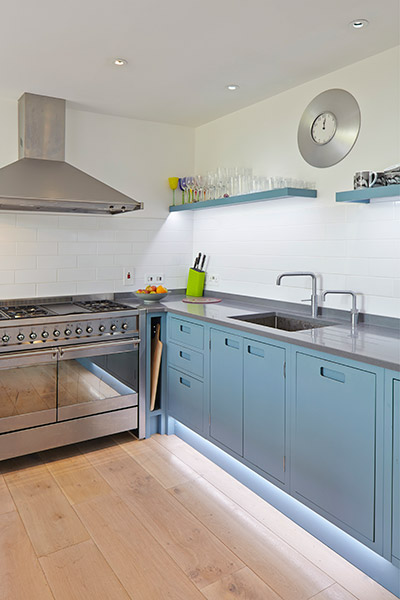 A blend of modern and original style
Extensions to both the kitchen and living areas were requested to provide an open plan kitchen, music room and office, along with a roof terrace to provide an outdoor social space, overlooking the marina.
The architects used a limited palette of materials to regain the purity and simplicity of the original style, whilst incorporating a modern architectural language to add a more contemporary twist.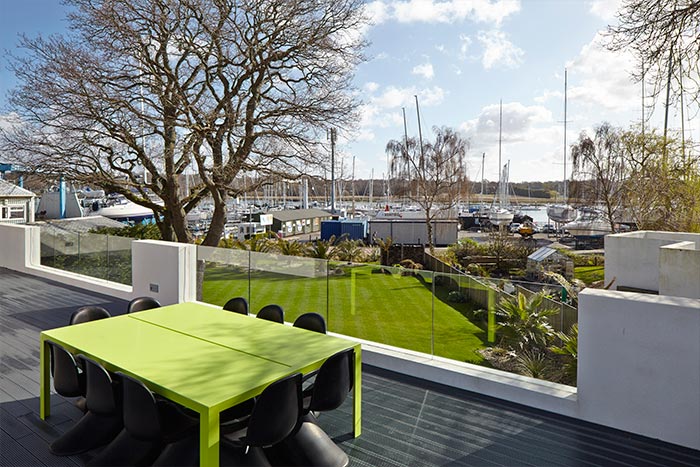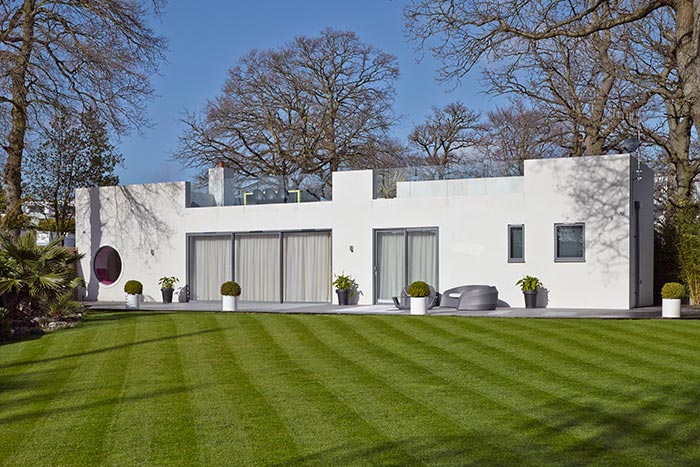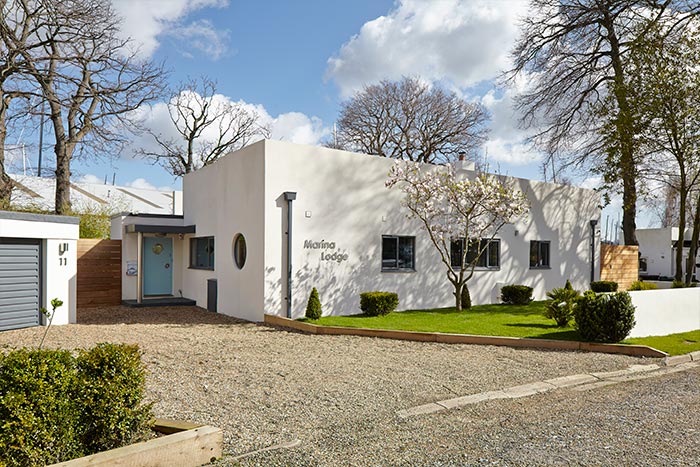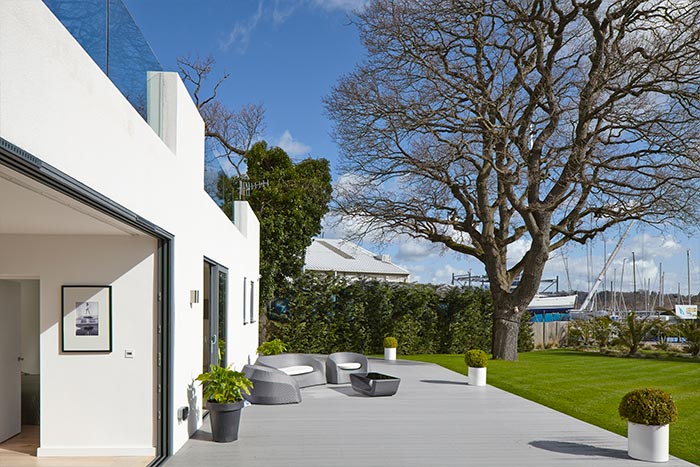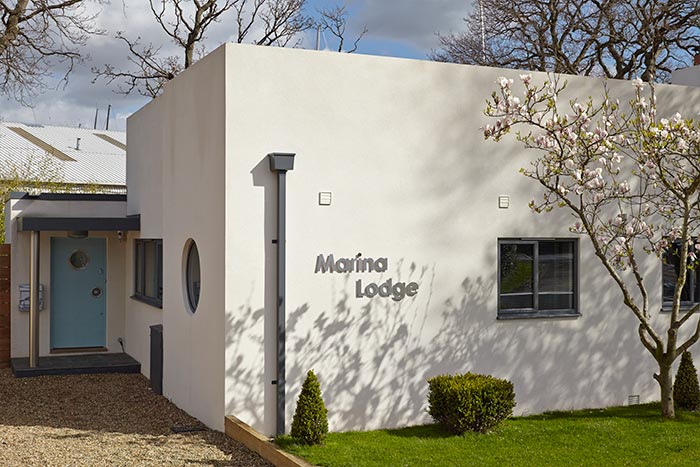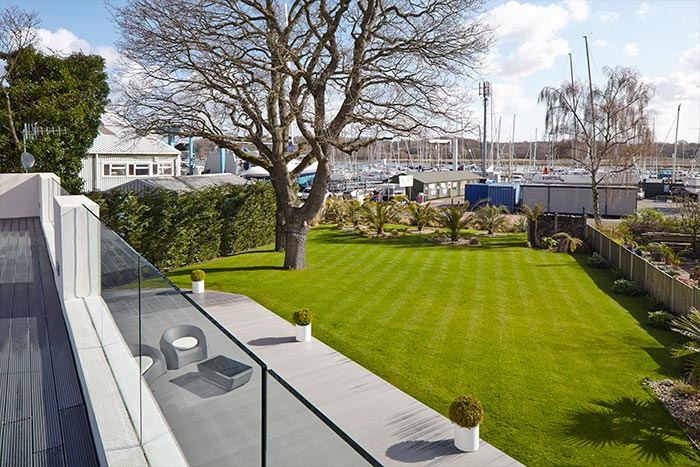 The design rationalized the internal space, creating an elegant home where each space flows into the next. The spectacular views across the marina have been embraced and made available to all of the main living spaces, making the marina an integral part of the lives of the occupants.
The courtyard was transformed to become accessible from the living space, providing a luxurious private space.
This is a truly modern home, with a well-defined character, which can transform into an impressive social venue.
Photography by: Joel Knight Photography