Bambleu is an eco-friendly 4-in-1 folding cutting board made from bamboo
Created by industrial designer James Strumpf of Stumpf Studio, the Bambleu is a 4-in-1 folding bamboo and stainless steel cutting board that aims to save storage space in small kitchens.
Aside from its space spaving features, the folding cutting board aims to be an elegant solution to pouring chopped ingredients into pans. As an added bonus, you can peel garlic or shallots by placing the clove of garlic between the two board halves and crushing.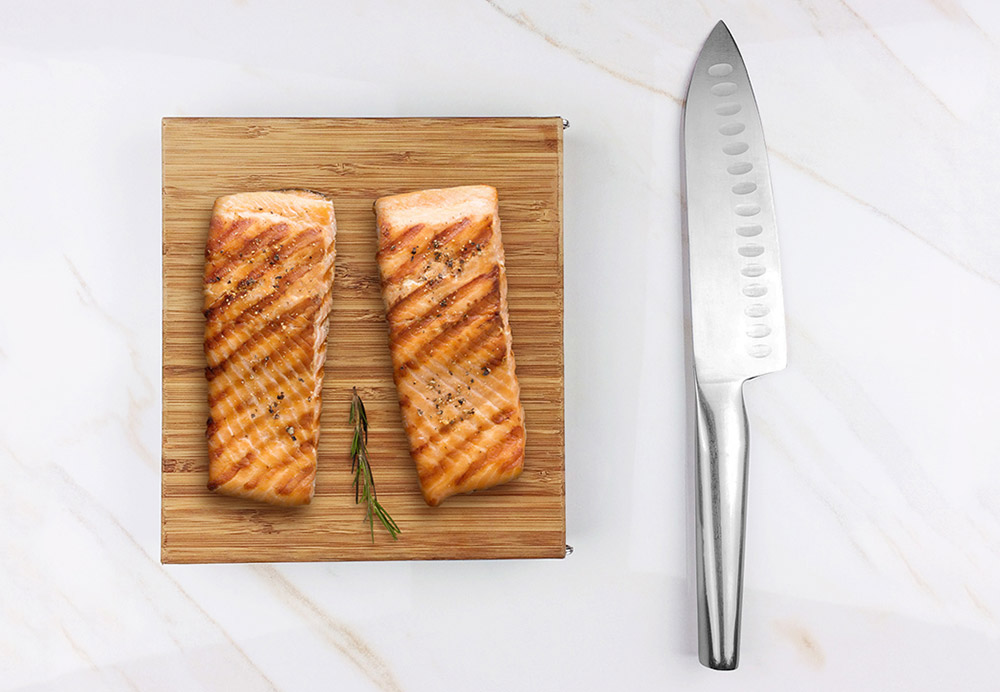 Constructed of premium 3/4" thick formaldehyde-free bamboo, heavy-duty riveted stainless steel hinges and stainless steel screws - Bambleu is, according to the Stumpf Studio website, "over-engineered to be the last cutting board you'll ever need to purchase."
Most modern utensils are designed to be as sustainable and eco-friendly as possible and the Bambleu folding cutting board is no different. When the time does come to take the cutting board out of service, the hinges and screws are 100% recyclable and the bamboo is biodegradable.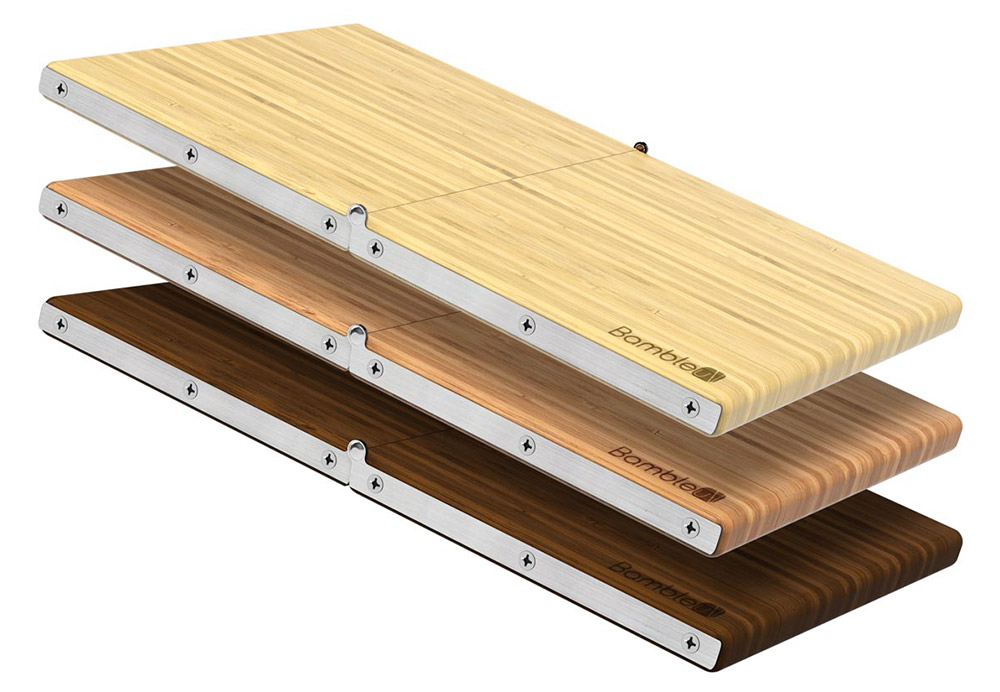 Built in the United States, the folding bamboo cutting board comes in three different color options and three different price points, ranging from $48 to $56. If you are interested in purchasing the Bambleu cutting board, deliveries begin on or before April 18th with free US shipping on orders over $75.
Photography courtesy of Stumpf Studio