From one Los Angeles loft to two, from single to family, this project has them all
We all love a good story. Today's project, a 2015 completed modern twin loft in downtown Los Angeles, has a great one.
A bachelor hired husband and wife architectural team Apurva Pande and Chinmaya Misra, of CHA:COL to redesign his 1600 square foot live-work loft in downtown Los Angeles. Remember the terms "bachelor" and "single loft".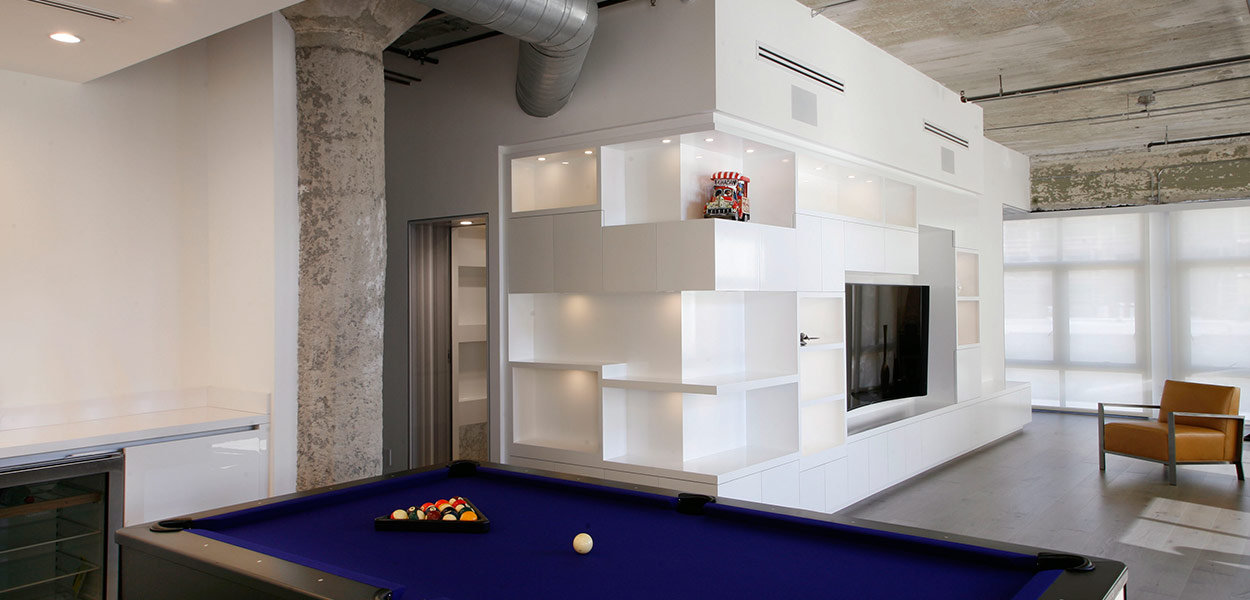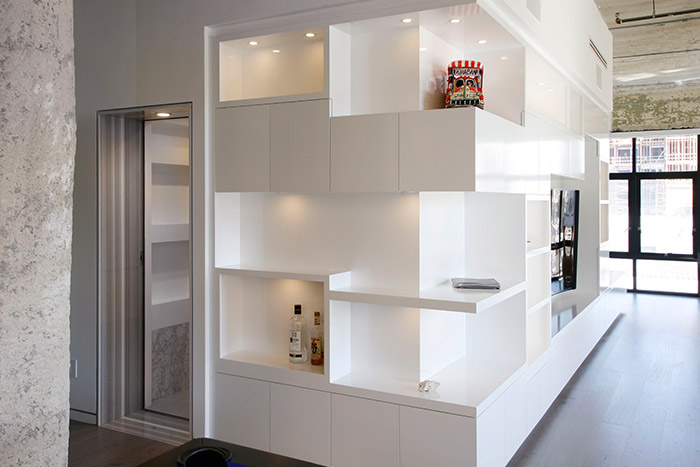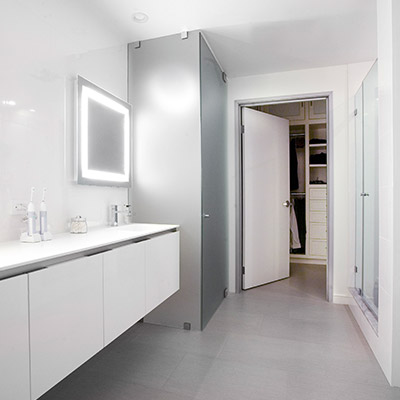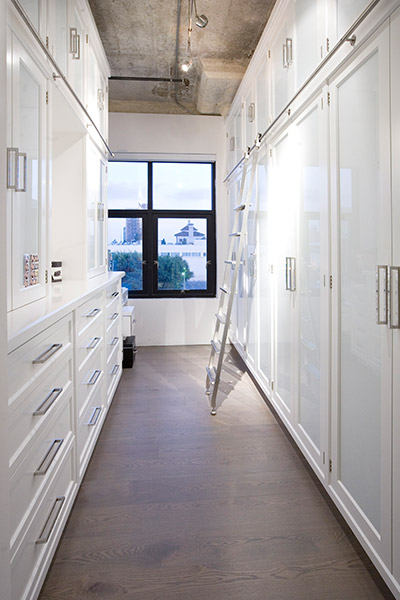 As the architects were ready to apply for city permits with construction drawings, the client came across an opportunity to purchase the loft next door which led to a total rethink of the entire project.
The brief also changed since the bachelor had recently married so the new twin loft needed to be suitable for a young family.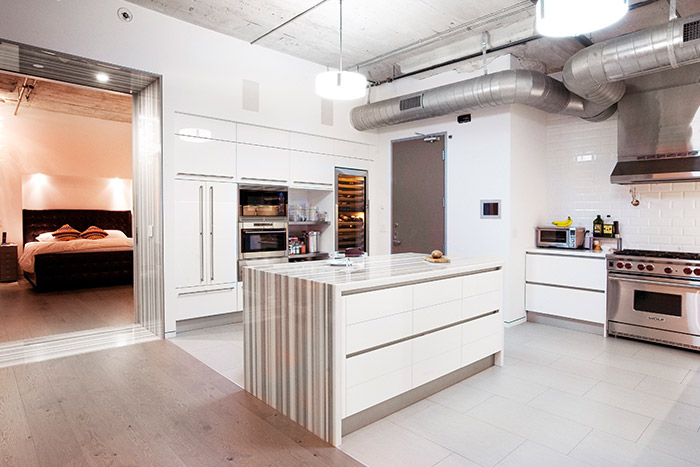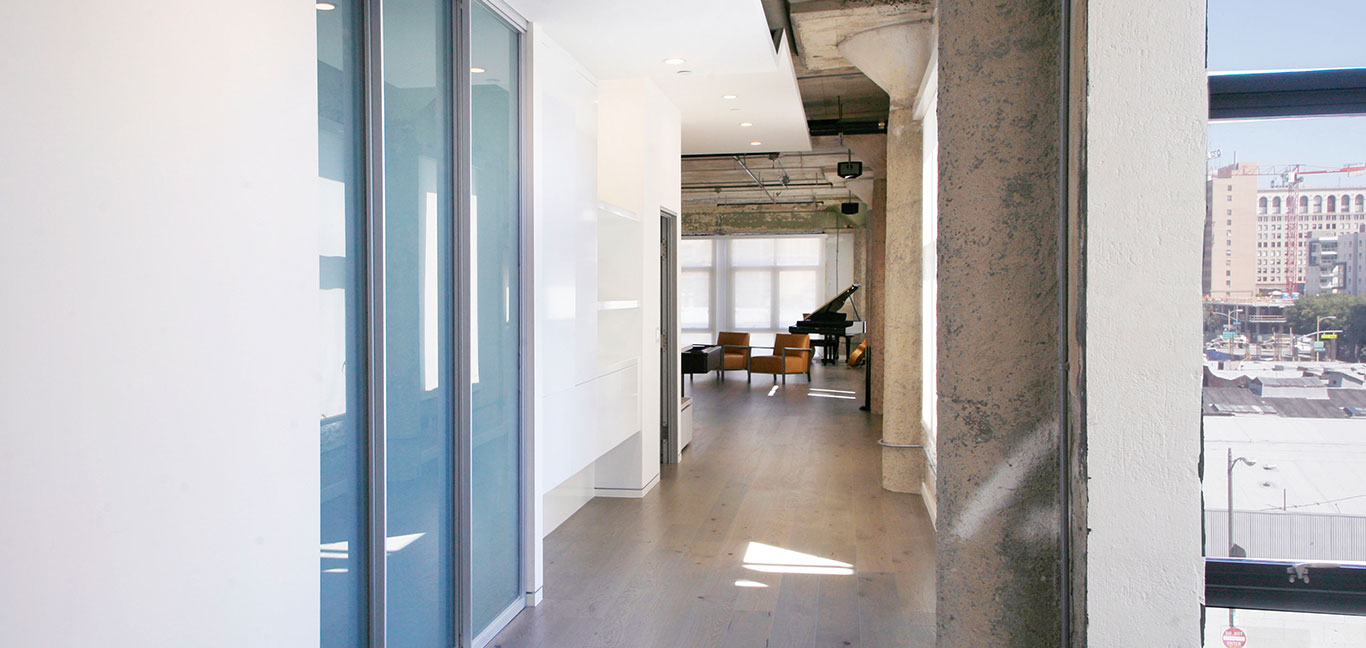 Factoring in the brief and newly available space, the architects decided to switch the focus from single to twin loft and create a unified space for this new family.
"The permitting process was byzantine, complicated by the need to unify two separate units into one.
They also had a kid just as construction began. Because of the start-stop process, it took four years from original concept."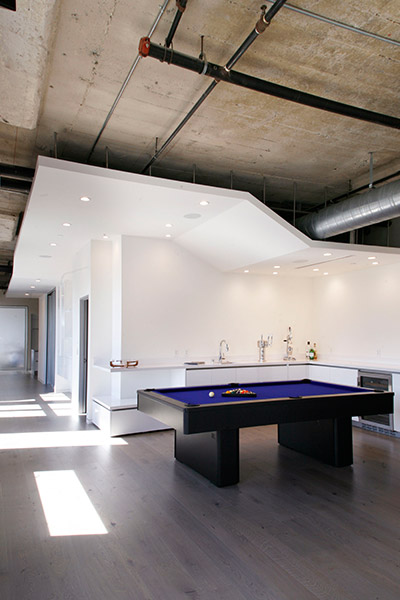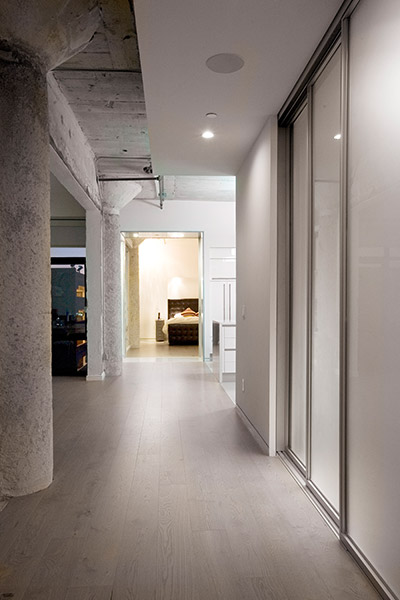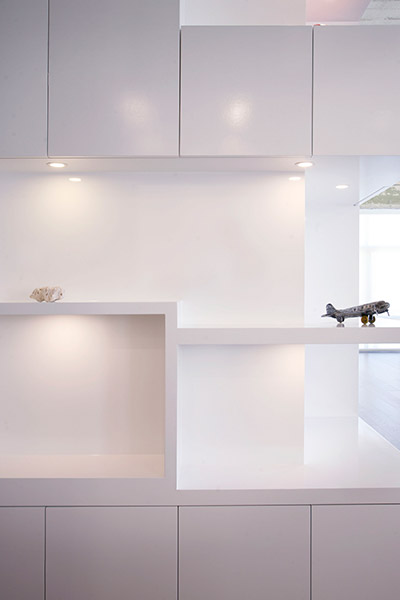 The architects decided to turn one half of the available space into a living space, while the other would be used for entertaining guests.
Exposed concrete ceiling visually connects the twin loft's interiors, which exhibit a raw, industrial feel. Premium vendors and finishes were used to renovate and decorate the impressive living space.
Like any good story we've saved the best for last. Despite the fact that the project / story is full of changes (one to twin loft, single to family ), the residence has one notable element from the client's initial bachelor days: the pool table.
Photography by: Edward Duarte