Gardenia 1691: Award-winning renovation and expansion project by Diaz Paunetto Arquitectos
This award-winning Puerto Rican villa renovation and expansion by Diaz Paunetto Arquitectos was developed for a family of four. Measuring 1,270 square meters, the site is located on the highest point of the street of a well-known suburban housing development in San Juan. On clear days, part of the city is visible from the second floor on the east side of the house.
The architects' arrival to the Gardenia 1691 project happened under atypical circumstances as Victor Diaz Paunetto explained: "The previous architect that was working on the design of the house had passed away and the contractor was fired from the project after the completion of the pool and pool house. We were asked to evaluate the work built so far and to proceed with the redesign of the terrace, reconsider the relationship between the master bedroom with the exterior, and redefine the front of the house in a more distinctive manner. Once the design was completed the client hired a new contractor with the required knowledge and capacity to finish the first phase of the project."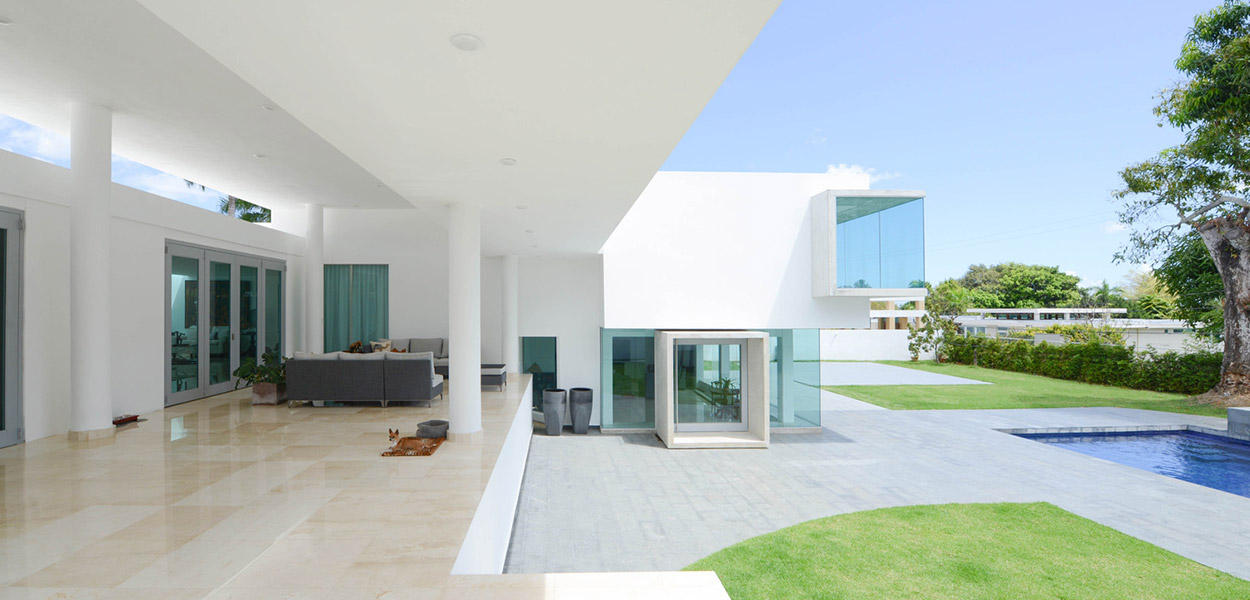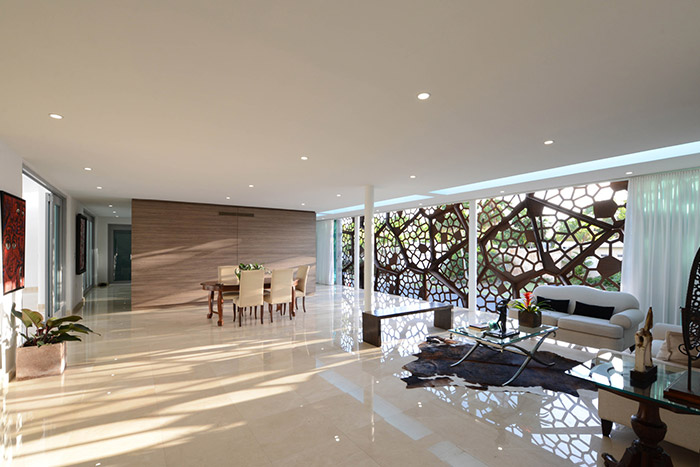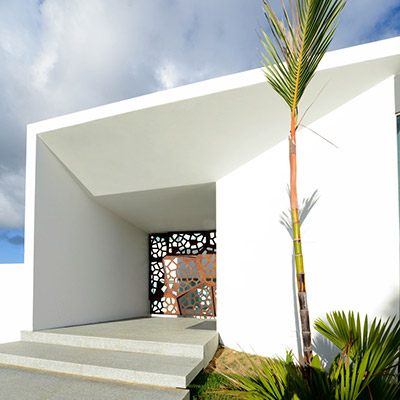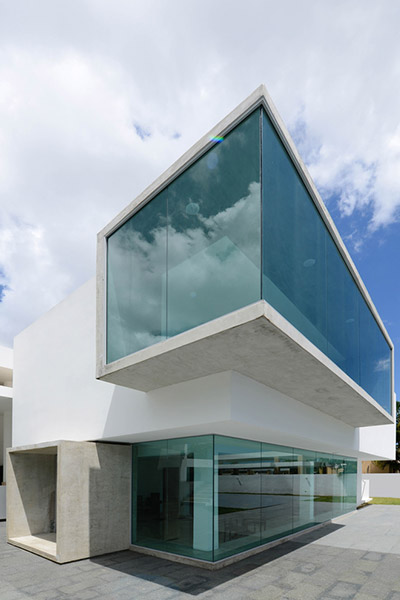 Some of the objectives for the Gardenia 1691 project included taking advantage of the topography, responding to existing views and maximizing natural ventilation and light. The architects expanded and opened the public areas to the west facing street, which gave the Puerto Rican villa a new image and a better connection between the interior and exterior spaces.
"These plans also connect and protect the house to the outside, be it the houses own garden or the city, through the gates and guard rails hollow bodies. There are only a few and fundamental masonry walls in the Project," emphasized the architects.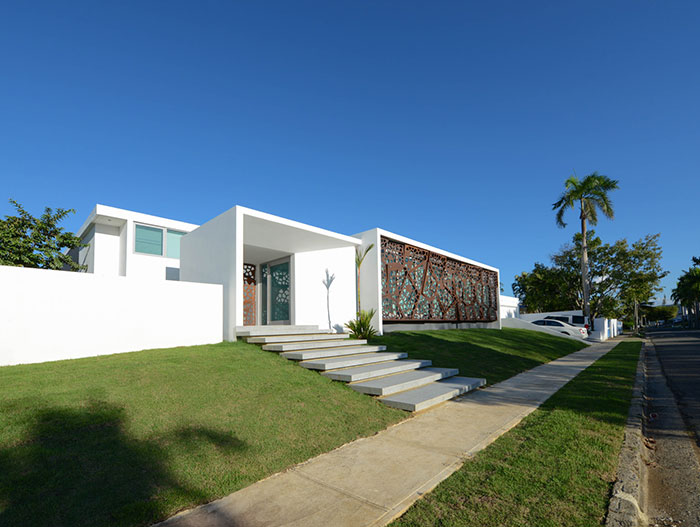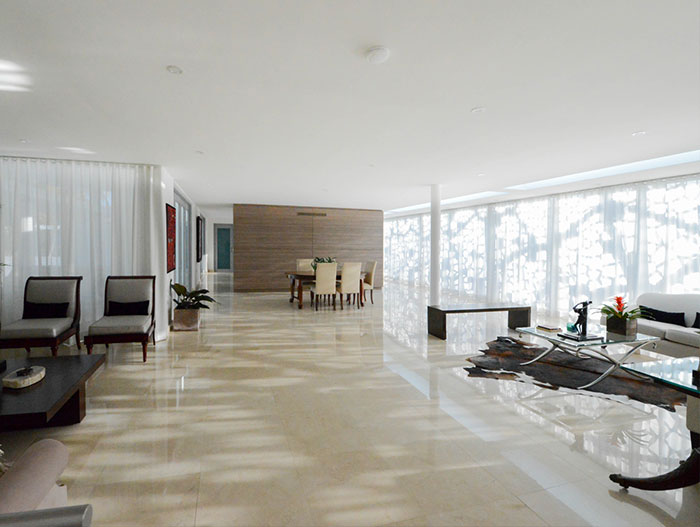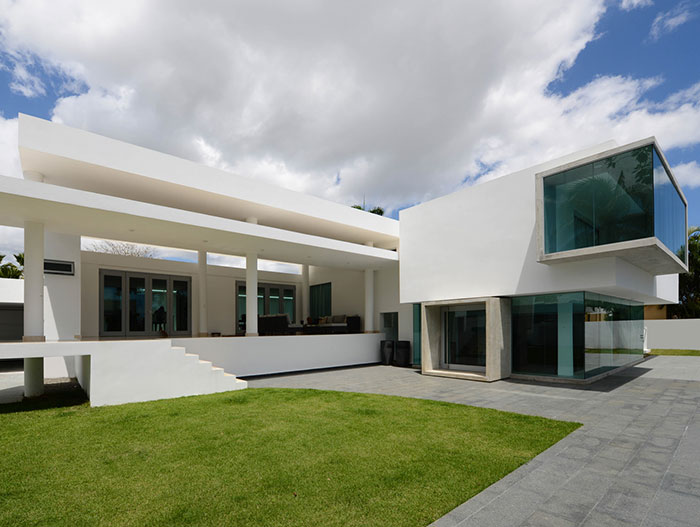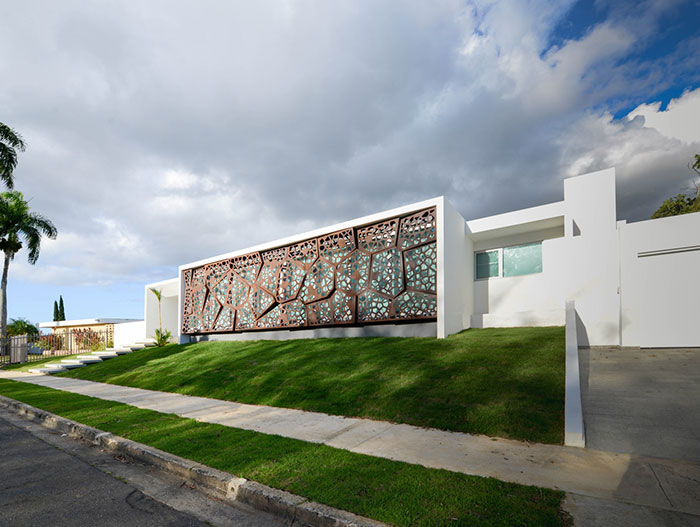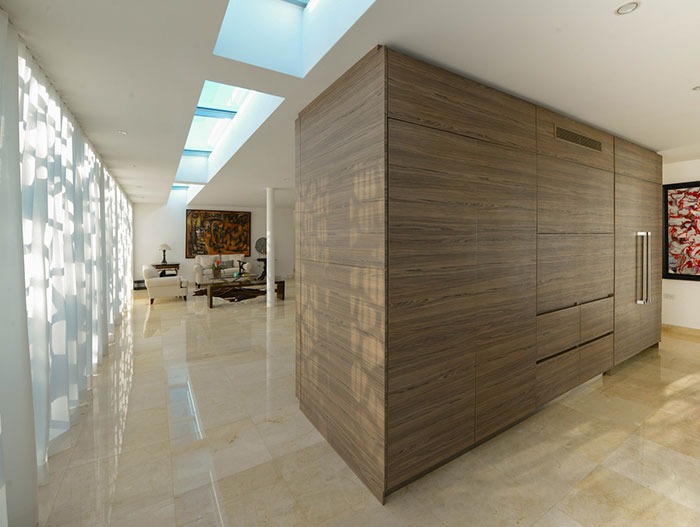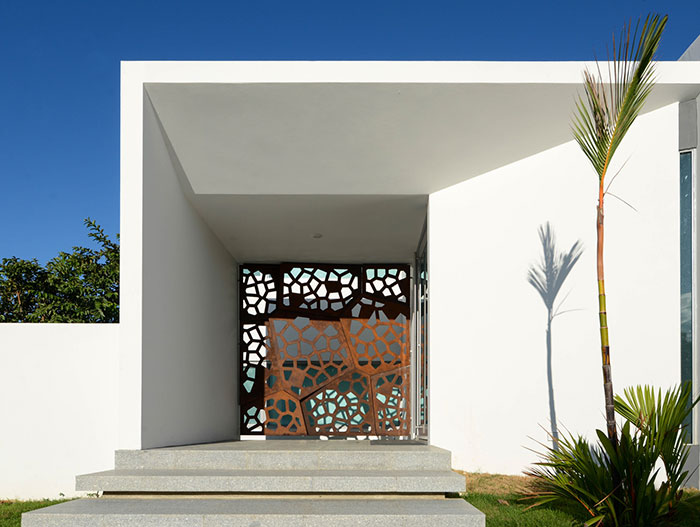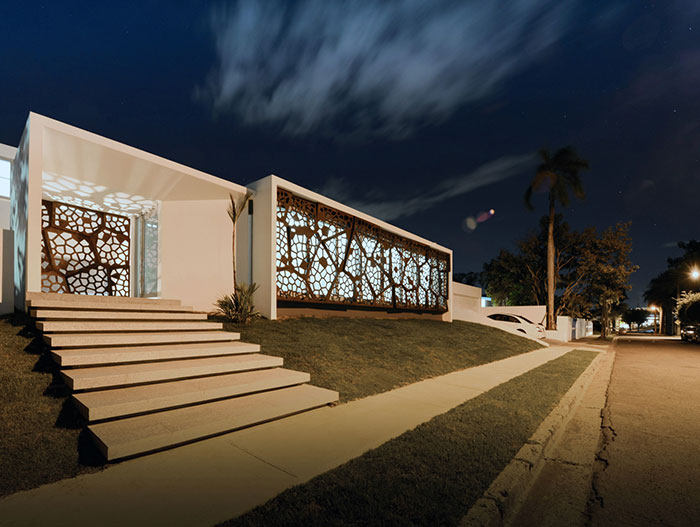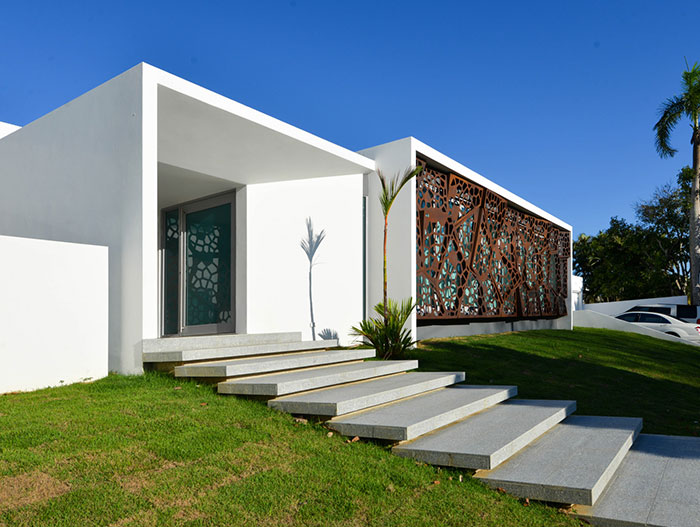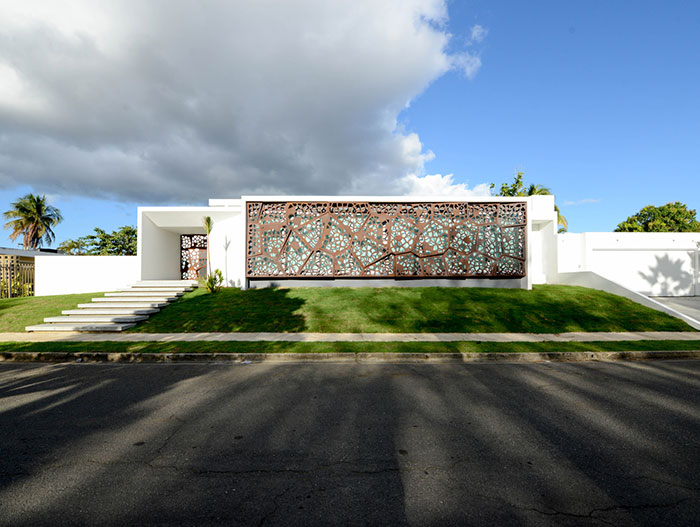 One of the most noticeable changes and one of the house's most distinctive features is the sculptural steel sunscreen. The sunscreen adds privacy and a play of light and shadows in the interior, which helps define the spaces through the constant light changes and projections.
"The cellular sunscreen, contextualized in reference to the client's medical profession, created an organic array made of weathering (corten) steel which generates a tridimensional pattern. Although initially design by hand with an intuitive cellular pattern, we drew upon parametric programming technology that helped us develop the precision needed to be laser cut at a metal workshop and accuracy needed during the on-site assembly," explained the architects.
The end result is a unique, contemporary Puerto Rican villa that won first-prize CEMEX Puerto Rico 2016.
Photography by: Victor Diaz Paunetto AIA