10 Arched Cabinets for a Stunning Home
Arched cabinets are a great way to organize and display collections or your favorite decor pieces. Whether it's books, photo albums or heirlooms of which you have grown fond, such as vases, all of these items deserve a special place in your home.
Arched cabinets offer both beautiful design and function. They look gorgeous in any living room, dining room, entryway or home office, and they offer plenty of storage space. You can find them in different colors, sizes, styles and price ranges. Depending on your needs, you can either choose an arched cabinet with glass doors, solid doors, or a mix of both.
Best Arched Cabinets You Can Buy
Thinking about adding an arched cabinet to your home? Here are 10 of our favorite storage cabinets you can buy right now.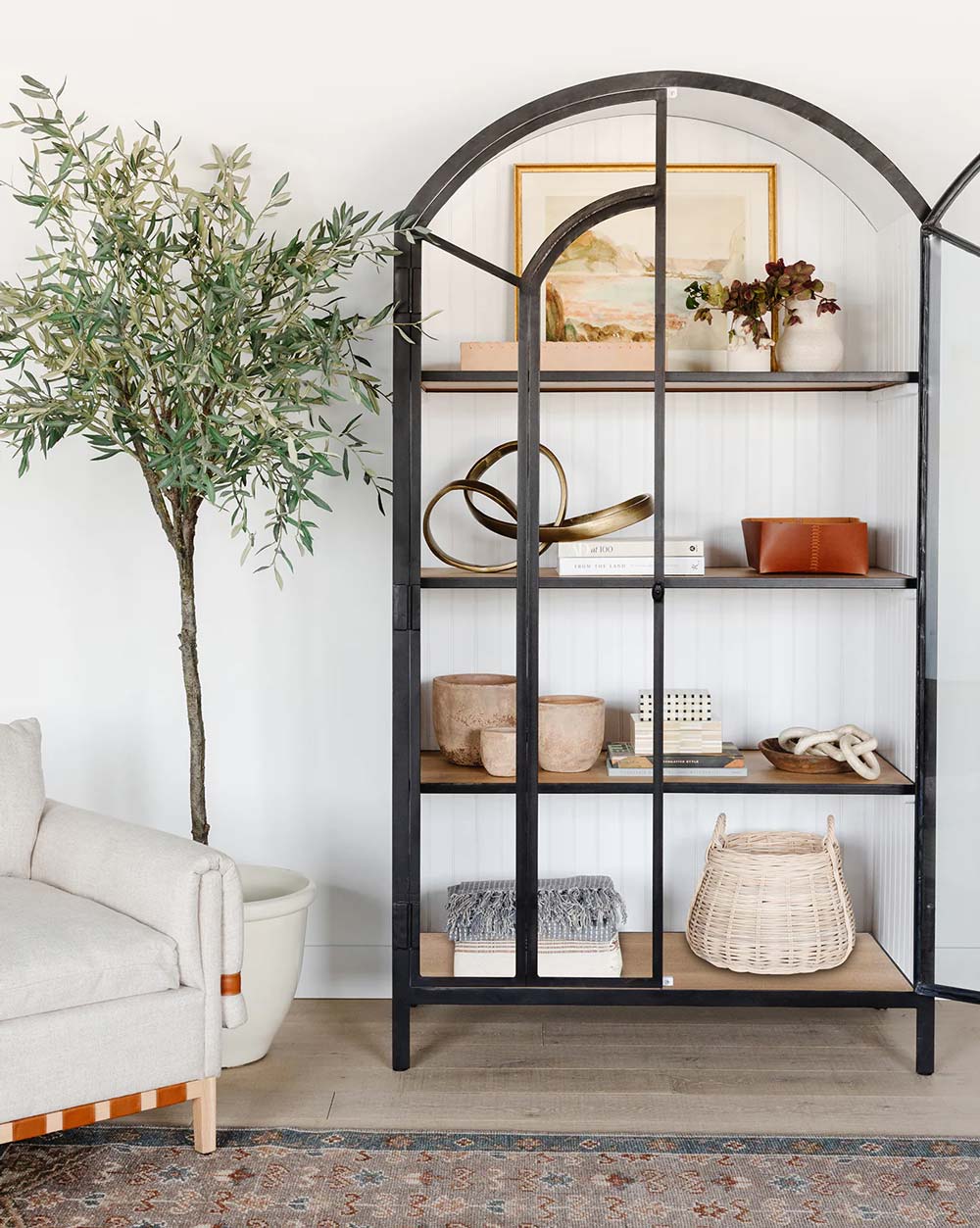 Measuring 50" W x 17" D x 92" H, this arched cabinet elevates any space while keeping function in mind. It features a timeless curved design and powder-coated iron frame, as well as four natural oak shelves for displaying books or decor items.
Christopher Black Iron Arched Cabinet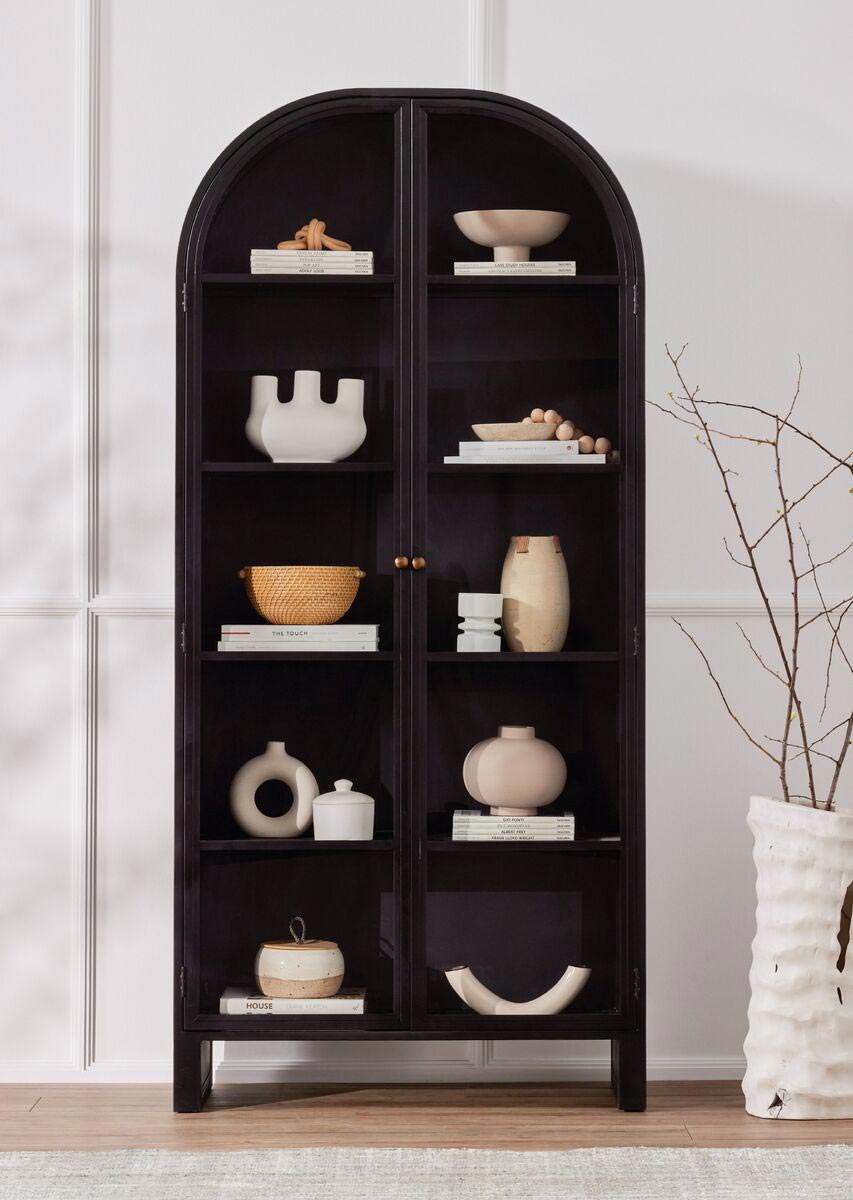 Christopher Iron Arched Cabinet has a beautiful design and incredible functionality. Measuring 40" W x 16.250" D x 86.750" H, it has five spacious interior shelves and a clear glass front, offering plenty of storage and display options.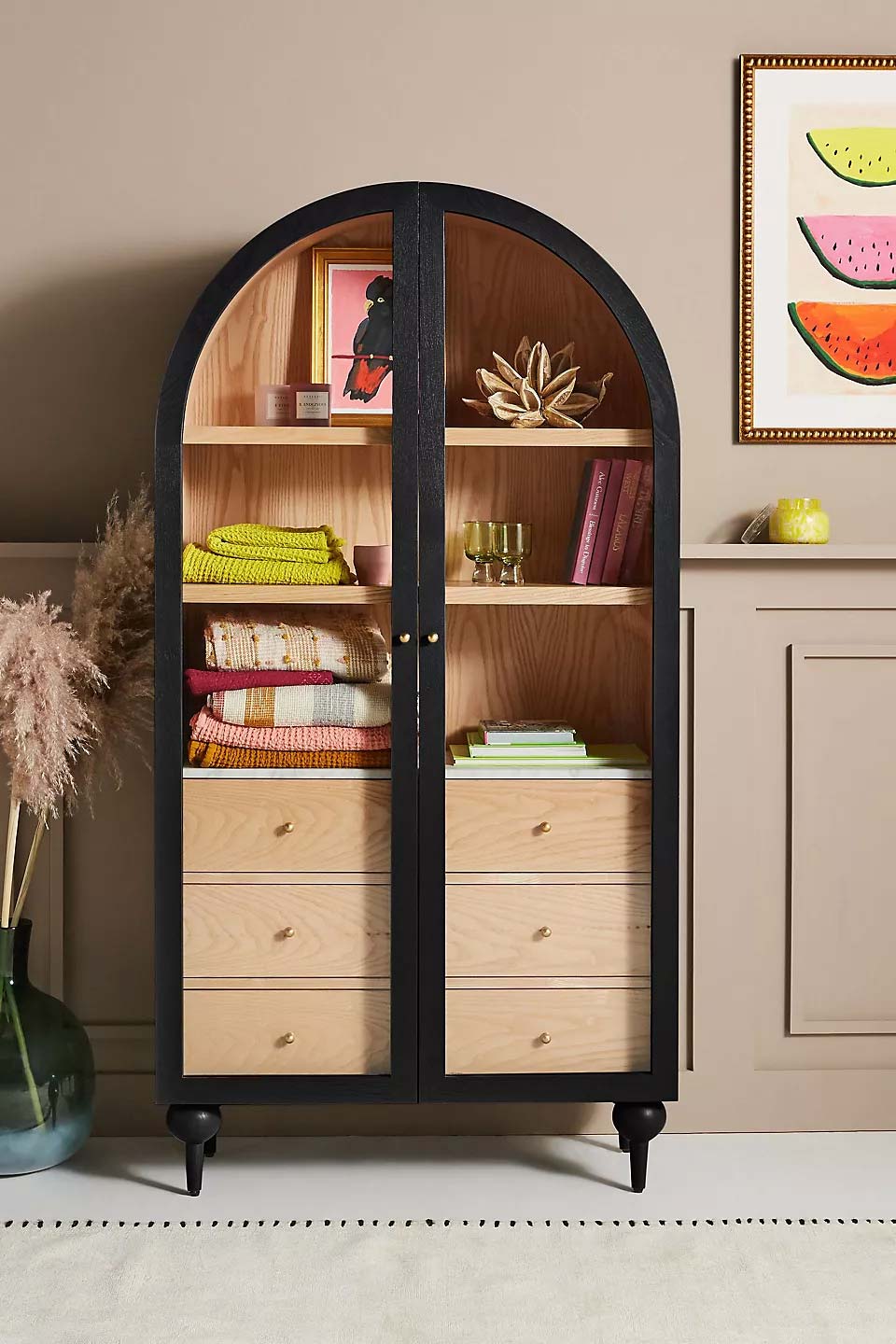 This arched cabinet will surely be the centerpiece of any room. Featuring tempered glass doors, Carrara marble-topped drawers and brass-finished aluminum hardware, this beautiful cabinet offers a touch of elegance to any room and plenty of storage space. It measures 38" W x 74" H x 16.25" D and it's available at Anthropologie in 4 colors: sage, white, black and gray.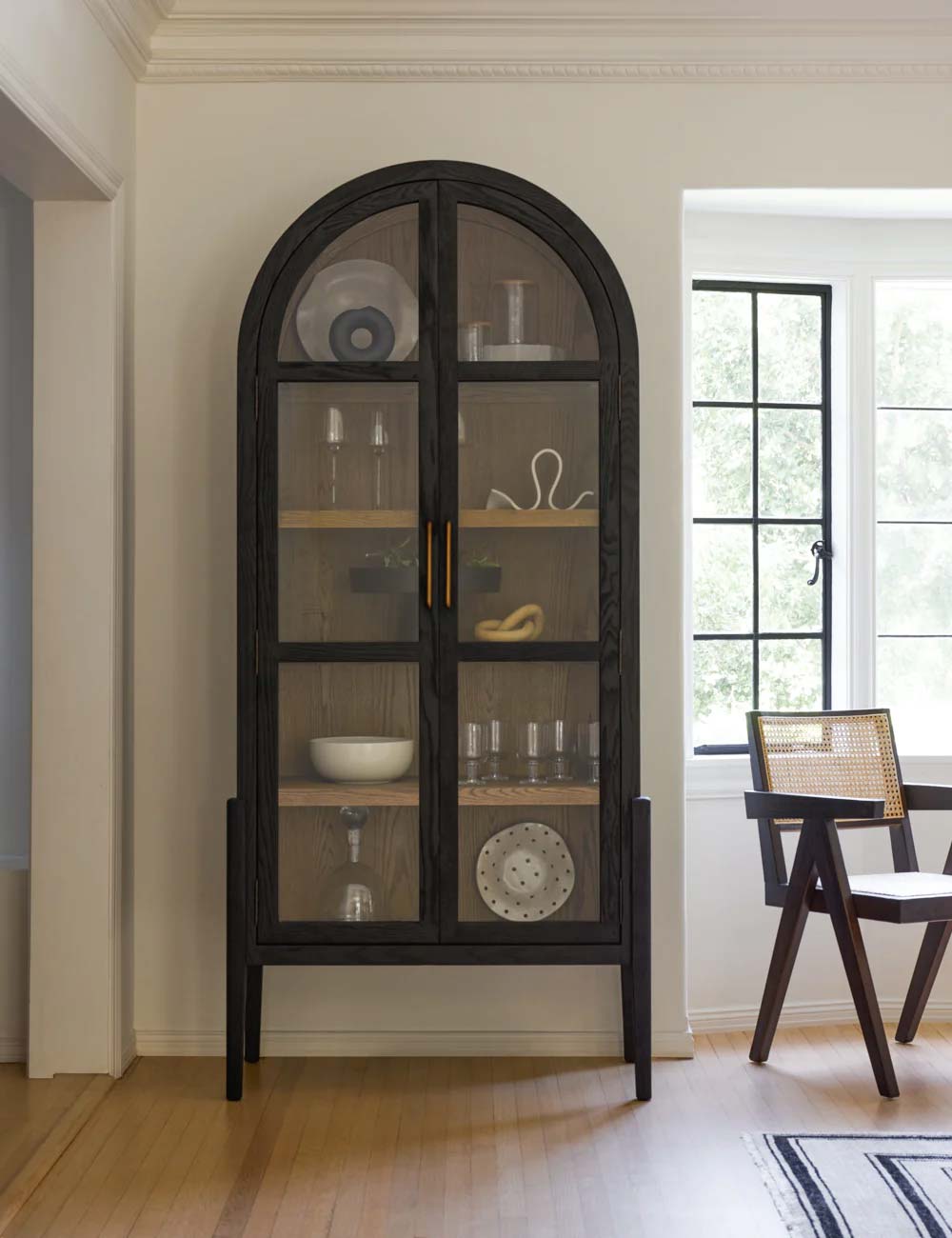 If you want style, elegance and functionality, this arched cabinet is perfect for you. It will look great in any living room, home office or dining area. This beautiful cabinet is sure to keep your organized. Crafted from solid oak, it measures 38" W x 19" D x 84" H, and features four interior shelves and a clear glass front.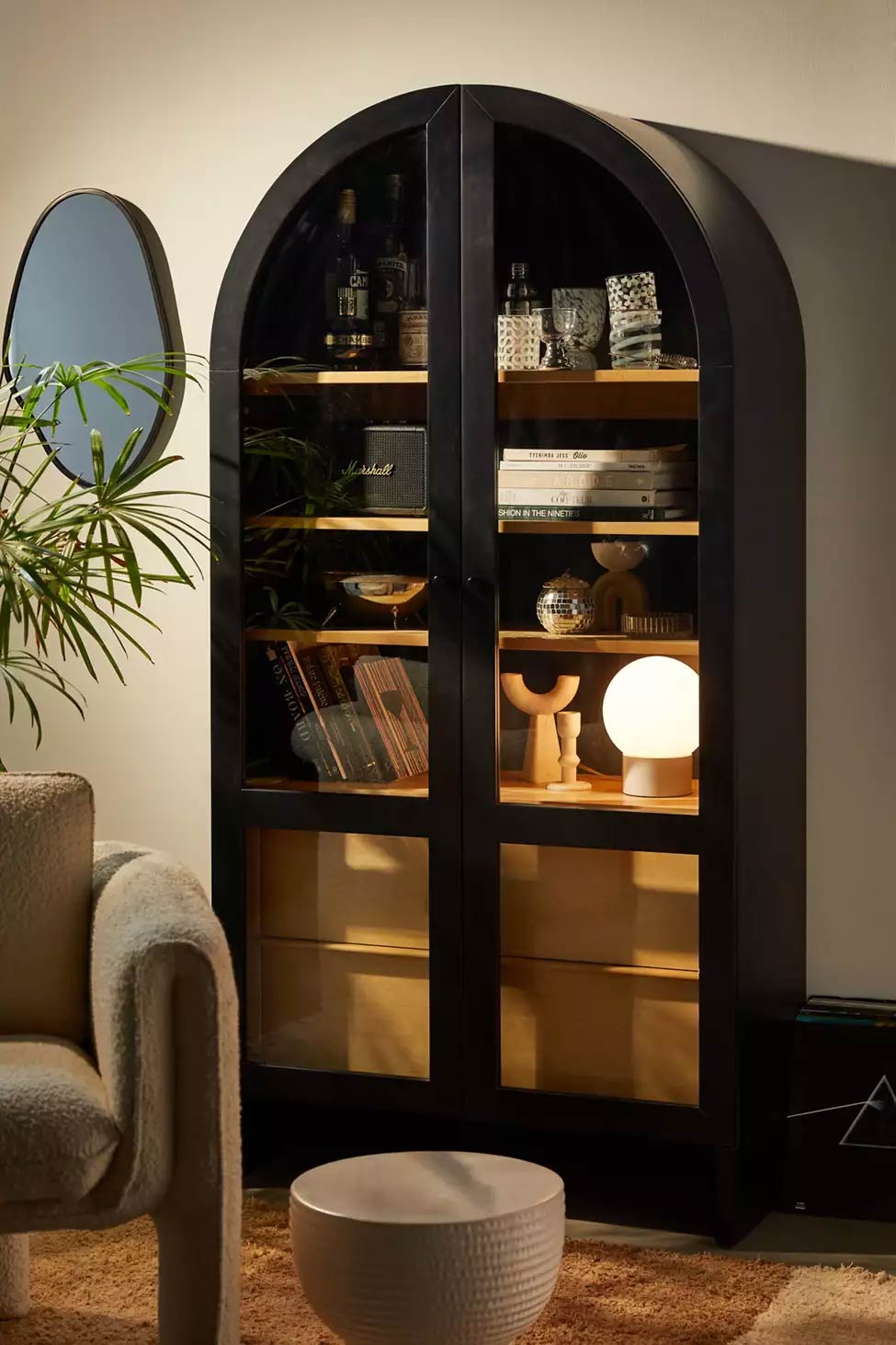 Available at Urban Outfitters in five different colors, this arched cabinet has three interior shelves and two pull-out storage drawers with wooden drawer glides for easy storage. It arrives fully assembled with assembly instructions for care and adjustments.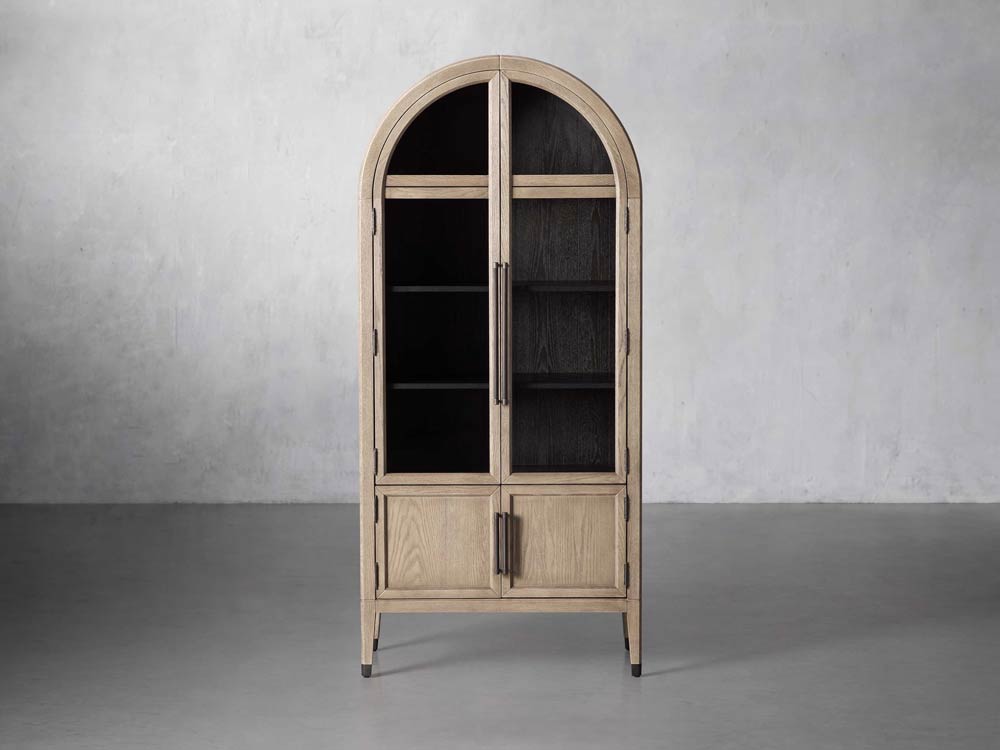 Measuring 36" W x 19" D x 79" H, this arched cabinet is artisan-crafted in Indonesia from solid oak wood and oak veneers. The top part includes three shelves (two adjustable and one fixed), and the bottom of the cabinet provides plenty of storage space. It has cord management holes, which makes it ideal for electronics. This arched cabinet is available at Arhaus in two colors.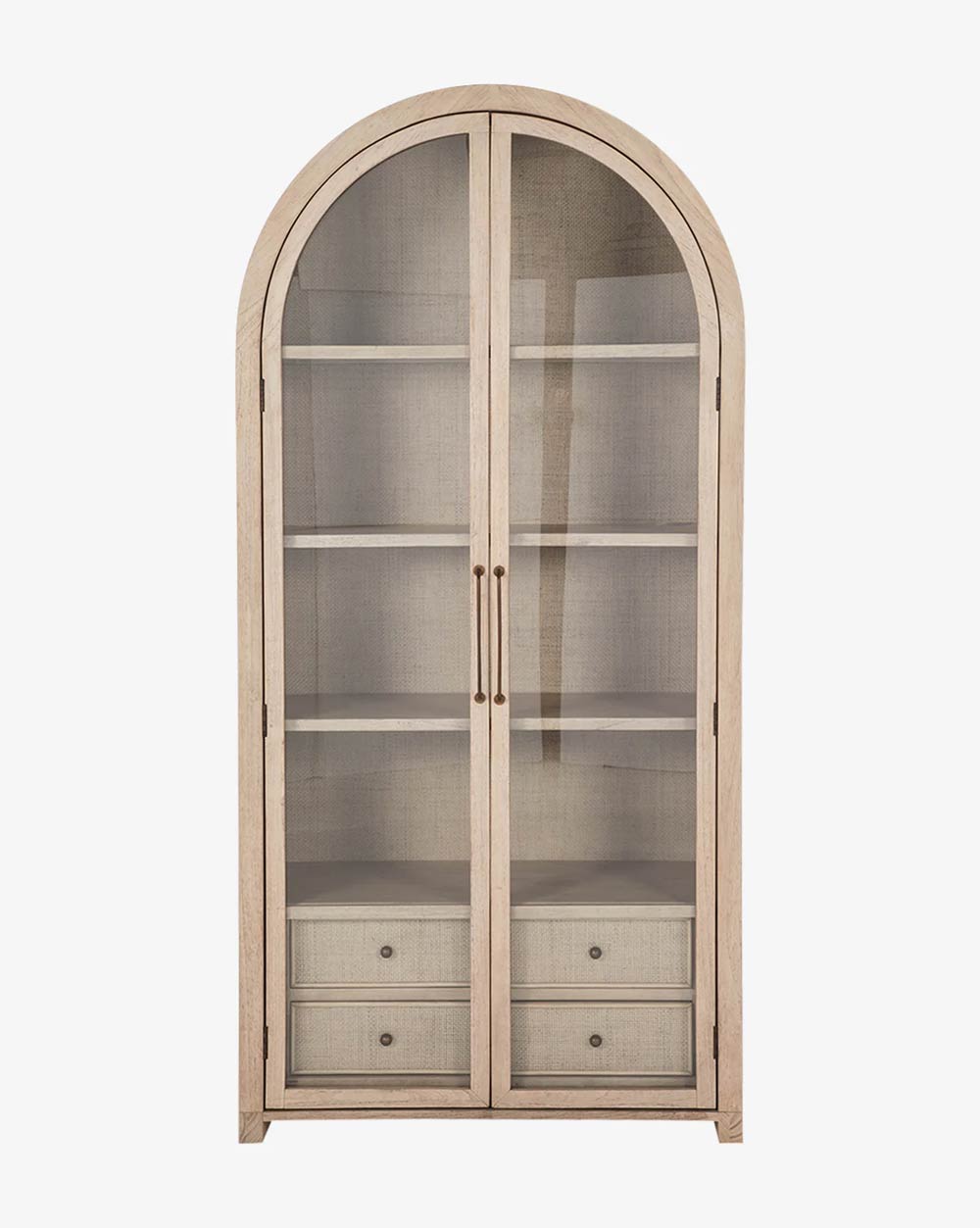 This beautiful arch cabinet brings style and luxury to any space. It measures 40" W x 83" H x 20" D and features glass panel doors and four rattan drawers.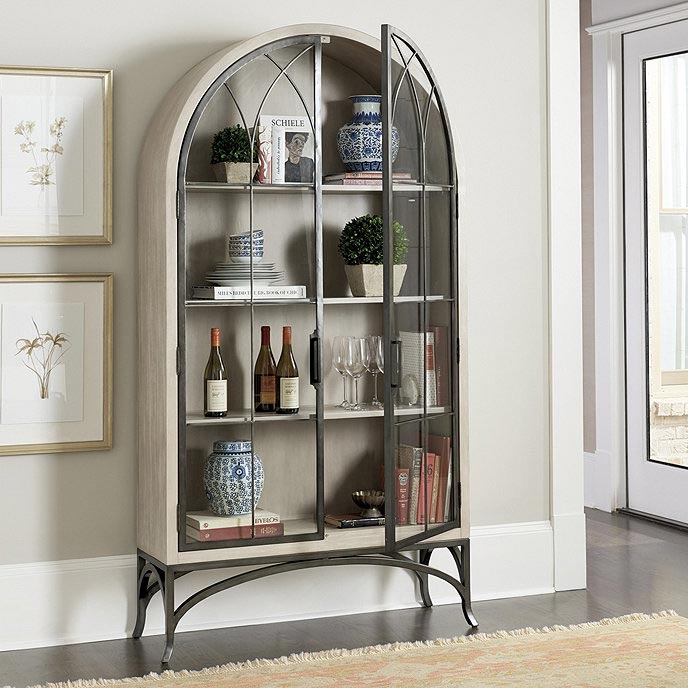 Perfect for displaying your favorite books, china collection and decor pieces, this beautiful arched cabinet will add style and character to any room. Measuring 44" W X 83.5" H X 15" D, this piece of furniture is handmade of mango wood and mahogany and features custom-welded, bronze metal frame doors and matching splayed feet. It has three shelves - one is adjustable, the other two are fixed.
Darcie Black Arched Cabinet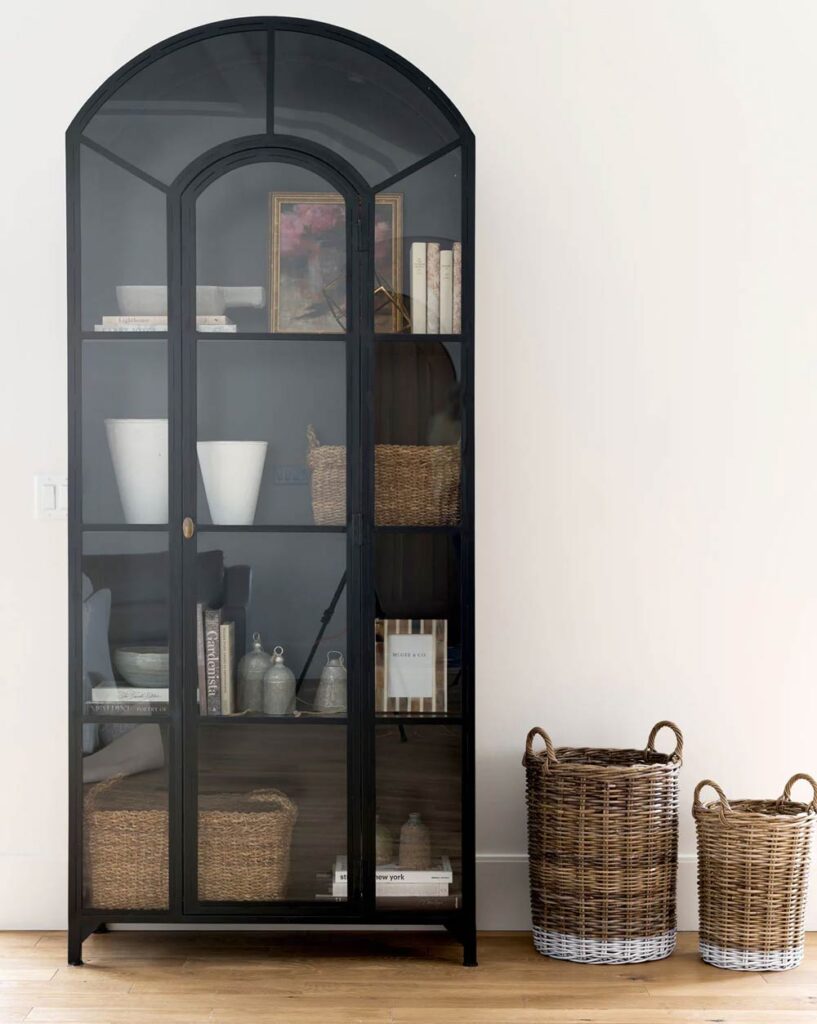 This beautiful arched cabinet easily integrates into any space. It measures 39.5" W x 15.75" D x 92.5" H, and is available in three finishes: Black, Gunmetal, Light Oak & Black. The three fixed shelves allow you to organize and display your favorite decor items.
Leonora Arched Cabinet With Cane Doors
Our last pick is this arched storage cabinet with cane doors from McGee & Co. Measuring 29.5" W x 19.75" D x 80.75" H, this cabinet is perfect for small spaces. It features four adjustable shelves and the enclosed storage allows for versatility of use.