Eye-catching house inspired by multiple cultures
Inspired by multiple cultures, this eye-catching house by Bercy Chen Studio is located in Austin, Texas and was built for two families. The house is made up of two pavilions, one for each family, which are connected by a glass hallway.
One pavilion contains two bedrooms and one bath, while the other pavilion contains the rest of the program. Each volume is placed against the side setback of the property creating a central water garden in-between.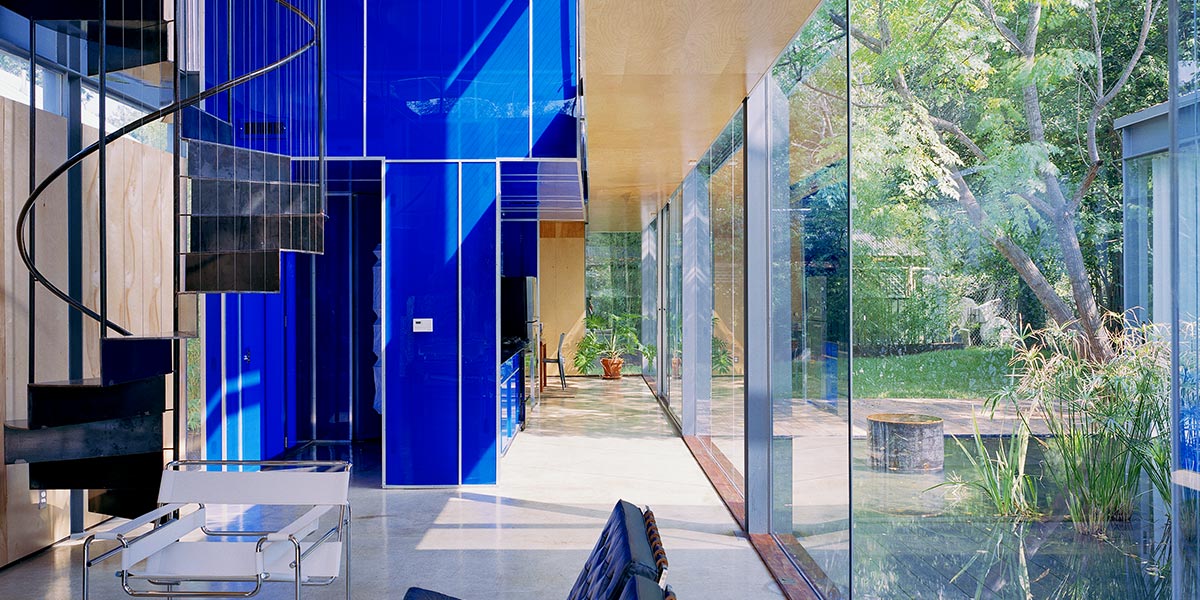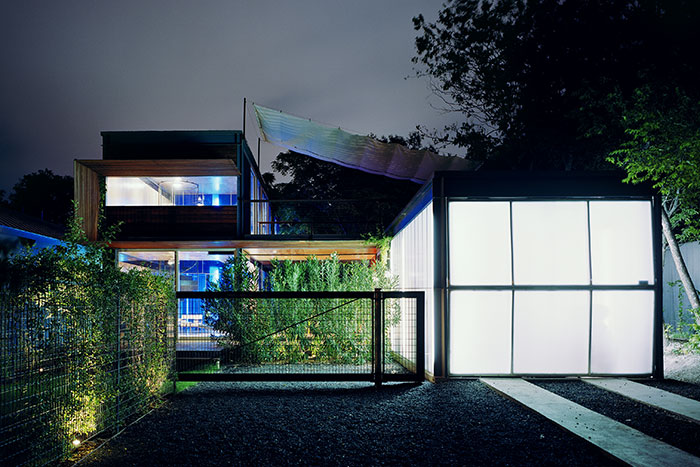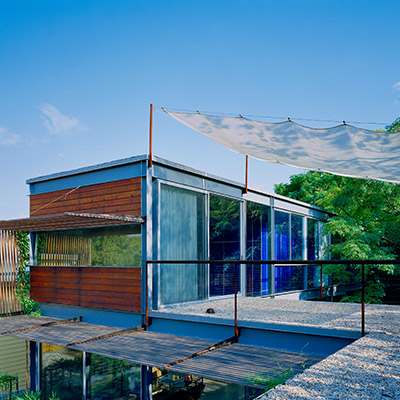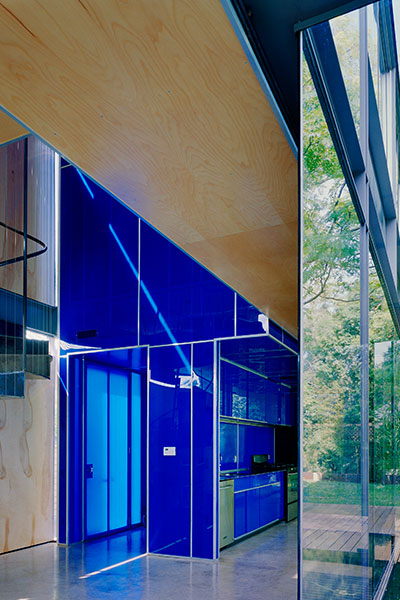 "Each pavilion contains a central core made of steel stud frame covered with 3/8" blue or red acrylic panels. These cores contain all the service areas of the house such as bathrooms, kitchens, utilities, and storage rooms to maximize efficiency. Concentrating most of the plumbing, heating & cooling and electrical systems avoids losing capacity through excessive turns"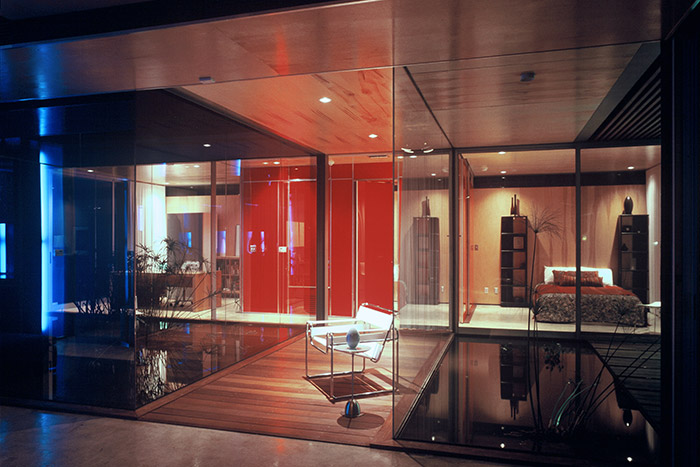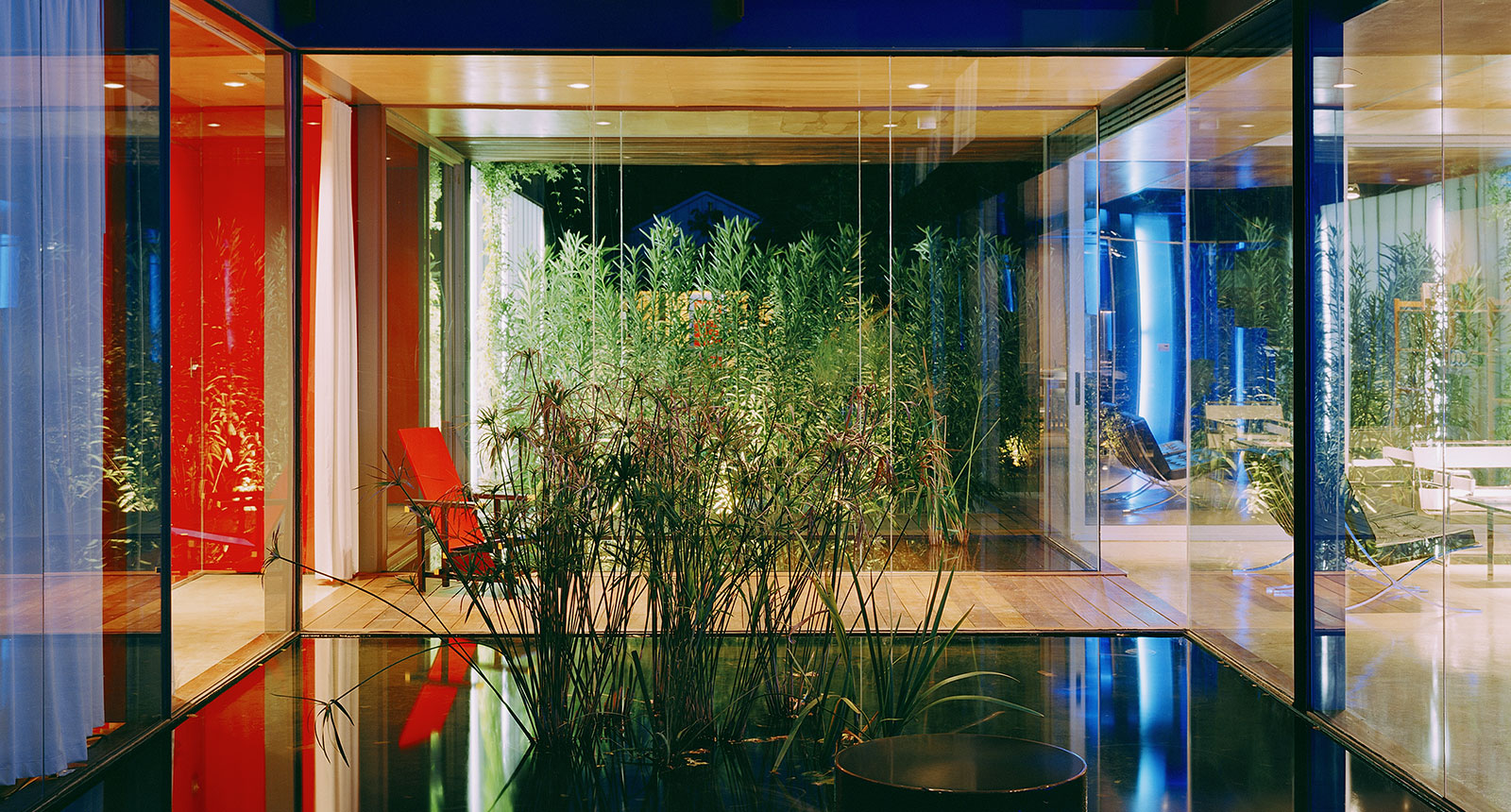 The reflecting pool becomes the focal point and all sides of the house open onto it. The two parts of the house are staggered to create a deck area in the front as well as a more private outdoor living area in the back, visually united by the translucent glass bridge.
The house is constructed of a modular steel frame infilled with prefab thermasteel panels. The structural frame is exposed, showing the construction process and articulating the home's facades. Pre-fabricating the panels and beams off-site helped to minimize waste during construction.
Photography by: Mike Osborne, Joseph Pettyjohn