A modern LA house with a large gathering space for outdoor entertaining
Few things can attract your atention more than a bold modern home with a stunning pool. That is what made us feature Angelo Residence by Shubin + Donaldson.
Shubin + Donaldson struck a balance between preserving the bold modern features of a 1957 designed home with the insertion of a new program and an expanded vision of the design's outward expression.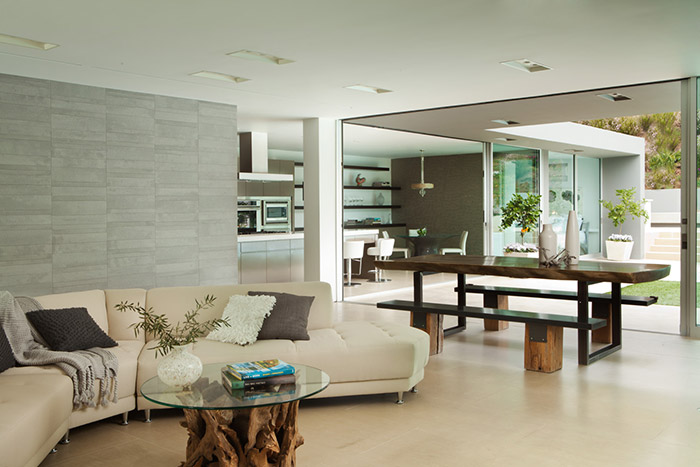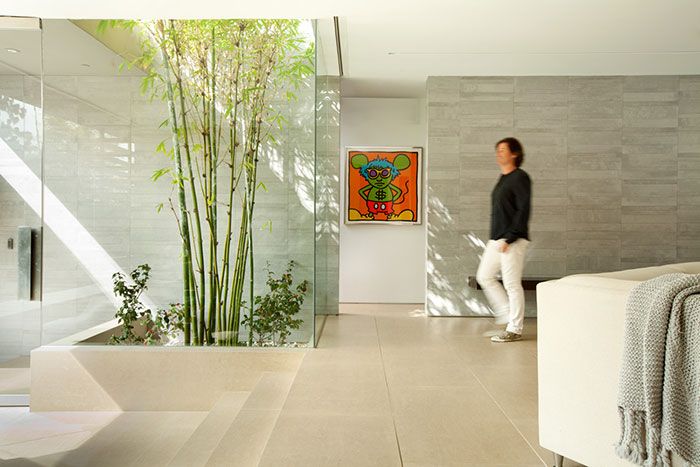 An open central living space
An open central living space was cleared through the home which identifies two wings of private spaces to either side containing four bedrooms and five bathrooms.
A simple unifying element of wood slats threads itself from the exterior to the interior of the house, and reemerges again at the back of the house, adding to the permeable character of the design.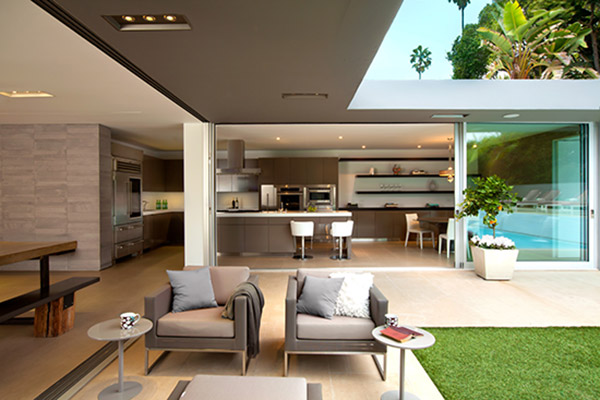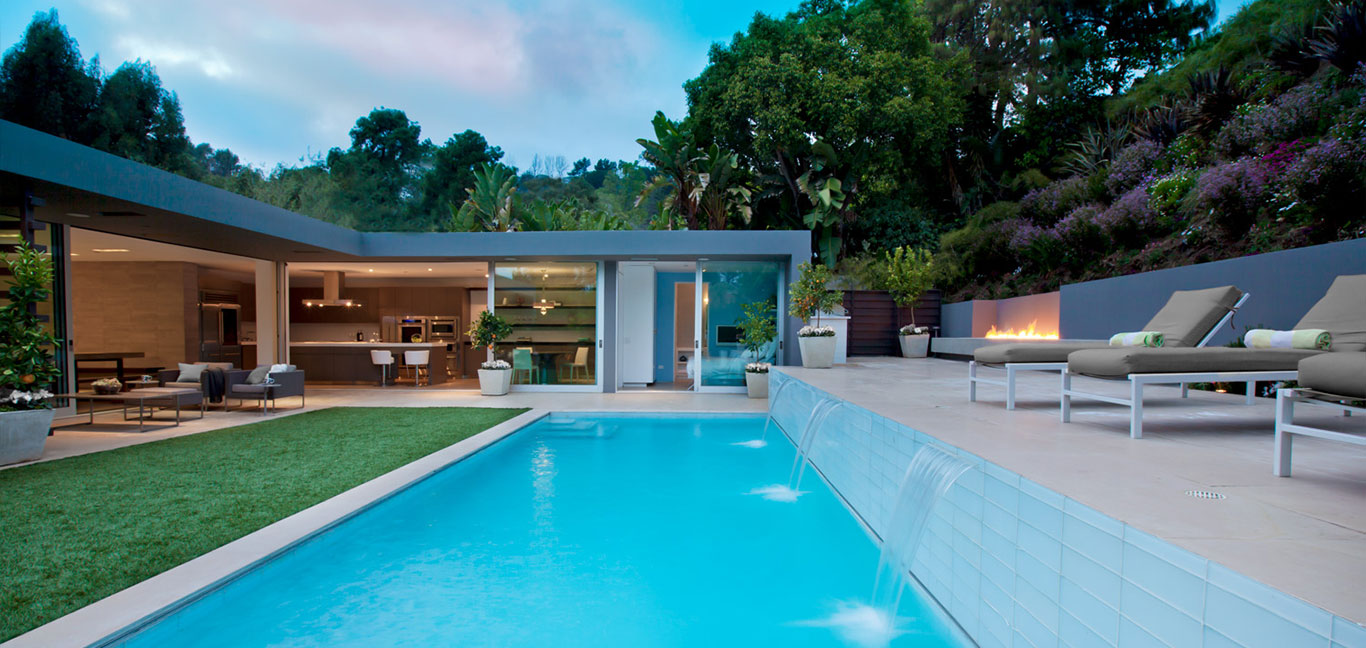 The composition of horizontal Ipe wood slats serves as a shading device and an interior wall treatment/shelving, before terminating as a privacy screen which separates the view from the rear terrace to the master bedroom.
A raised terrace lifts from the back side of the zero-edge pool to create a large gathering space for outdoor entertaining.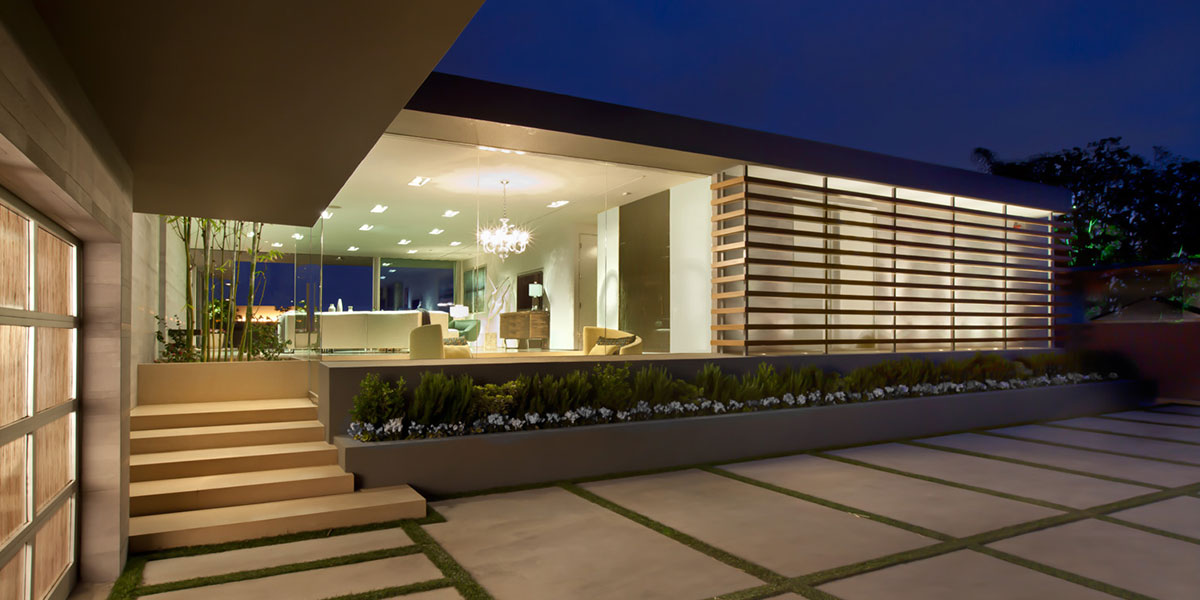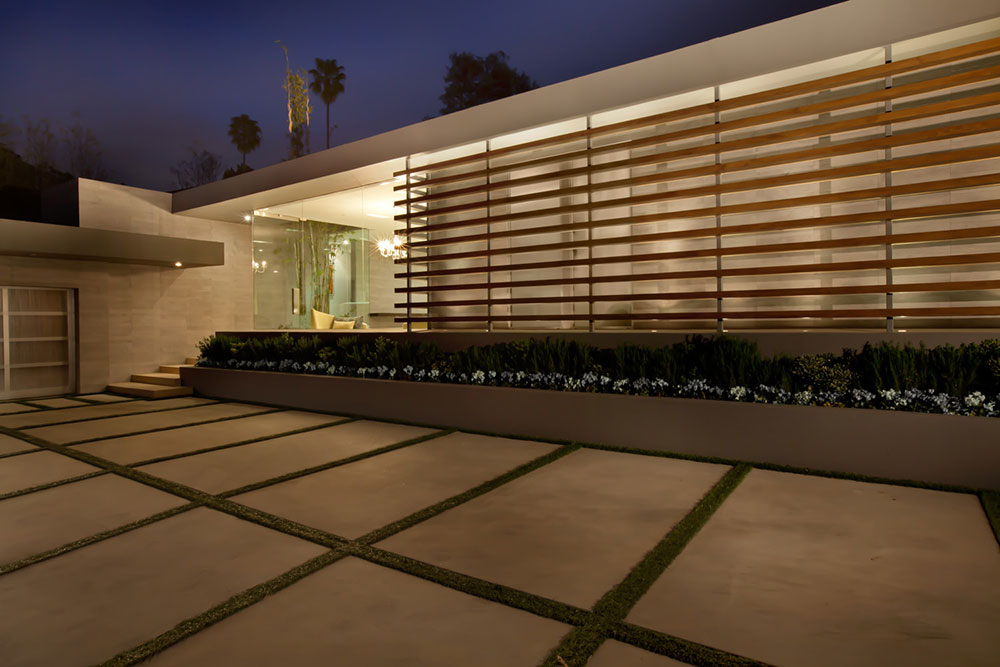 Location:
Los Angeles, California
Partners In Charge:
Russell Shubin AIA
Robin Donaldson AIA
Project Architect:
Bradford Kelley
Contractor:
MAPCO Construction
Photographer:
John Ellis