Shower Power: A waterproof Bluetooth speaker that generates 100% of its power from water
Shower Power by Ampere, a hydropower Bluetooth speaker that generates 100% of its power from water, is hitting the market this year, so you can listen to your favorite music, podcasts and audiobooks in the bathroom.
Shower Power is designed to fit any fixed or detachable showerhead. Just remove the existing showerhead, screw in Shower Power and put the showerhead back on. Ampere claims that most people can install it in less than a minute.
Once installed, the flow of water will spin an internal impeller which is connected to a mini-generator, and the speaker will start to charge. According to Ampere, it takes about 14 - 16 hours to charge the battery from 0 to 100%. When fully charged, you can expect up to 14 hours of battery life without any water, so you can keep listening to music even when you're out of the shower and getting ready for the rest of your day.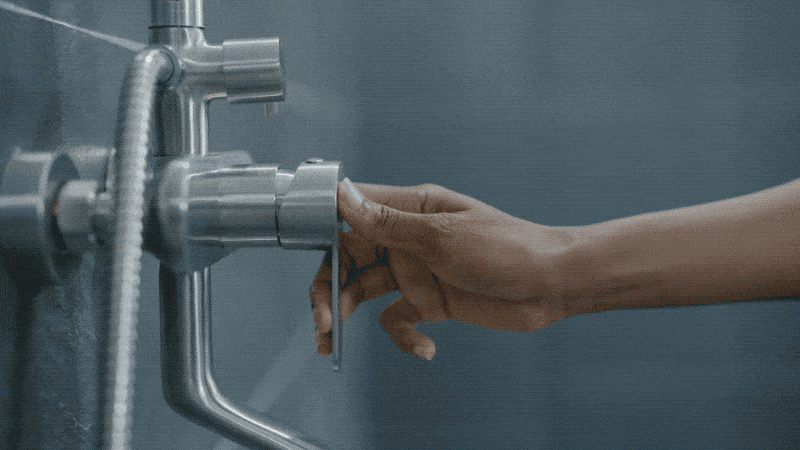 Shower Power automatically turns on when the water flow starts and it uses Bluetooth to connect to your phone. You can control the music using the button controls on the speaker itself or through an optional waterproof remote, in case your showerhead is difficult to reach.
The speaker uses a sound wave amplifier to project sound in all directions for a "360-degree immersive audio experience". It can also be paired with Droplet, a portable standalone speaker that you can place anywhere for a more complete surround sound experience.
Shower Power comes in white, matte black, and chrome. Ampere recently announced that an LED-light edition of the speaker will also be available.
As an added bonus, Shower Power is eco-friendly. Not only is it powered entirely by water, but it's also made of 100% recycled ocean plastic. Each speaker uses 15 recycled bottles.
The hydropower Bluetooth speaker is currently available for pre-order on Indiegogo starting at $79 and is expected to ship this May.
Photography & video courtesy of Ampere