An amazing Los Angeles mansion by McClean Design
Located on Tanager Way, this spectacular contemporary mansion is McClean Design's third residential project in the tiny, but very exclusive street in West Hollywood. A cul-de-sac with spectacular views, it's a much sought after location.
But location means nothing if you don't take advantage of it. And that's exactly what Paul McClean focused on when designing the contemporary home.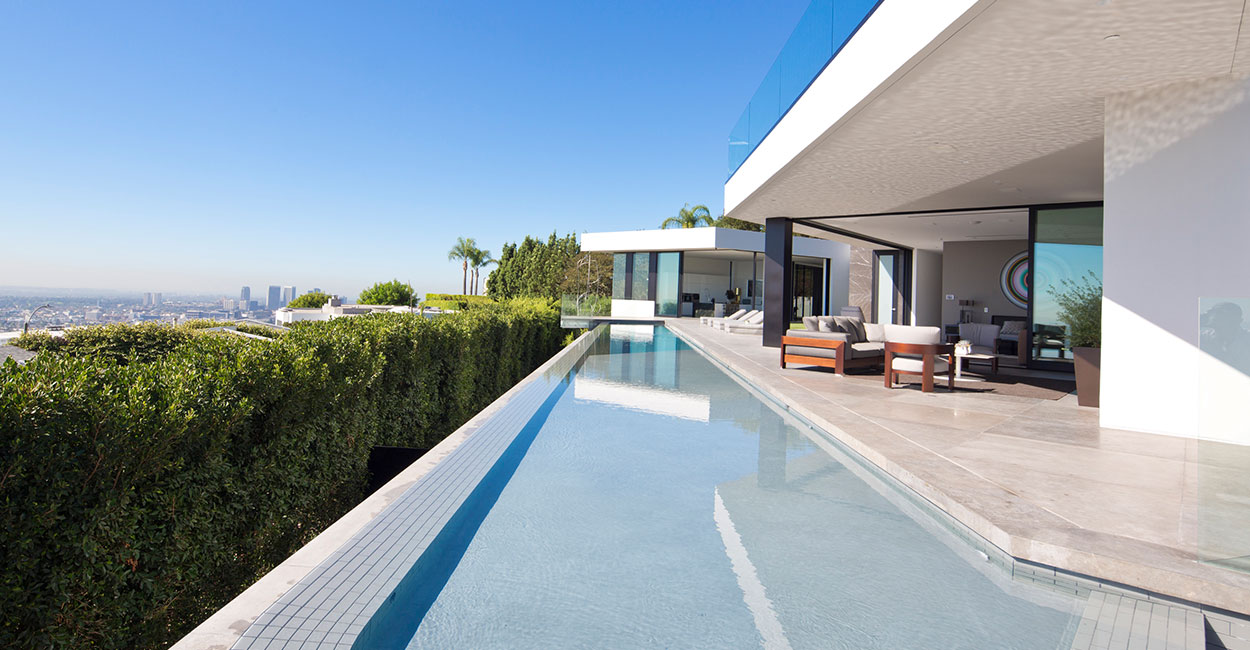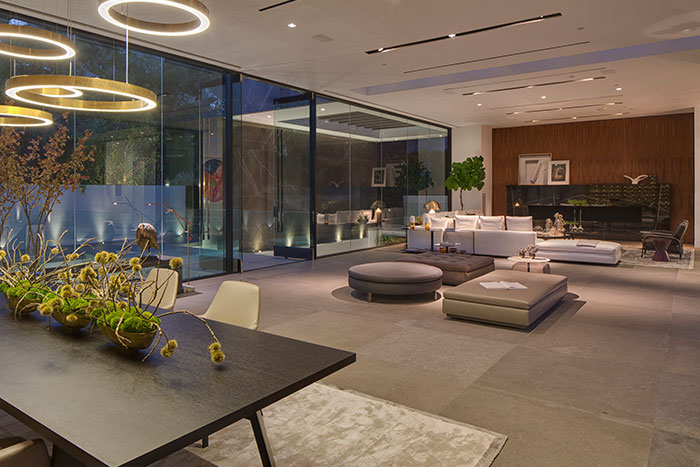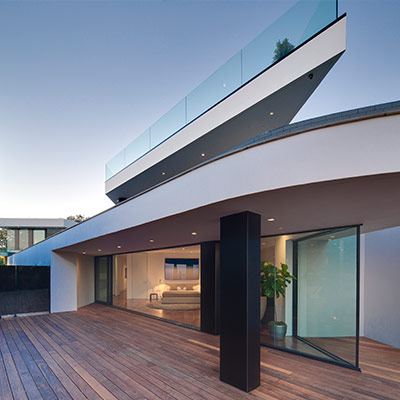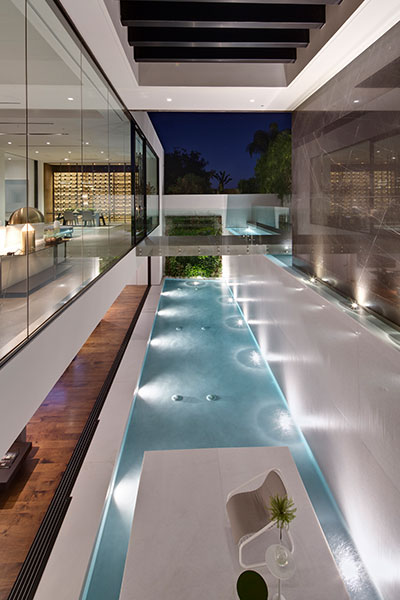 This Tanager Way mansion sits on a corner lot, which allowed for separate pedestrian and vehicular entry.
In order to achieve a large program and take advantage of the spectacular Los Angeles views below, the architect settled for a single storey over basement design.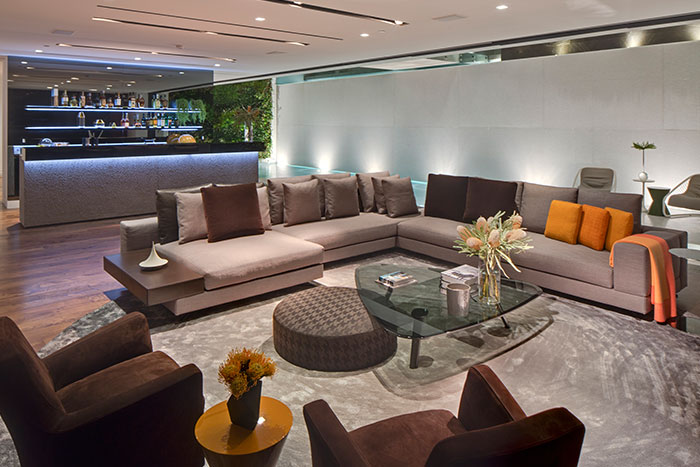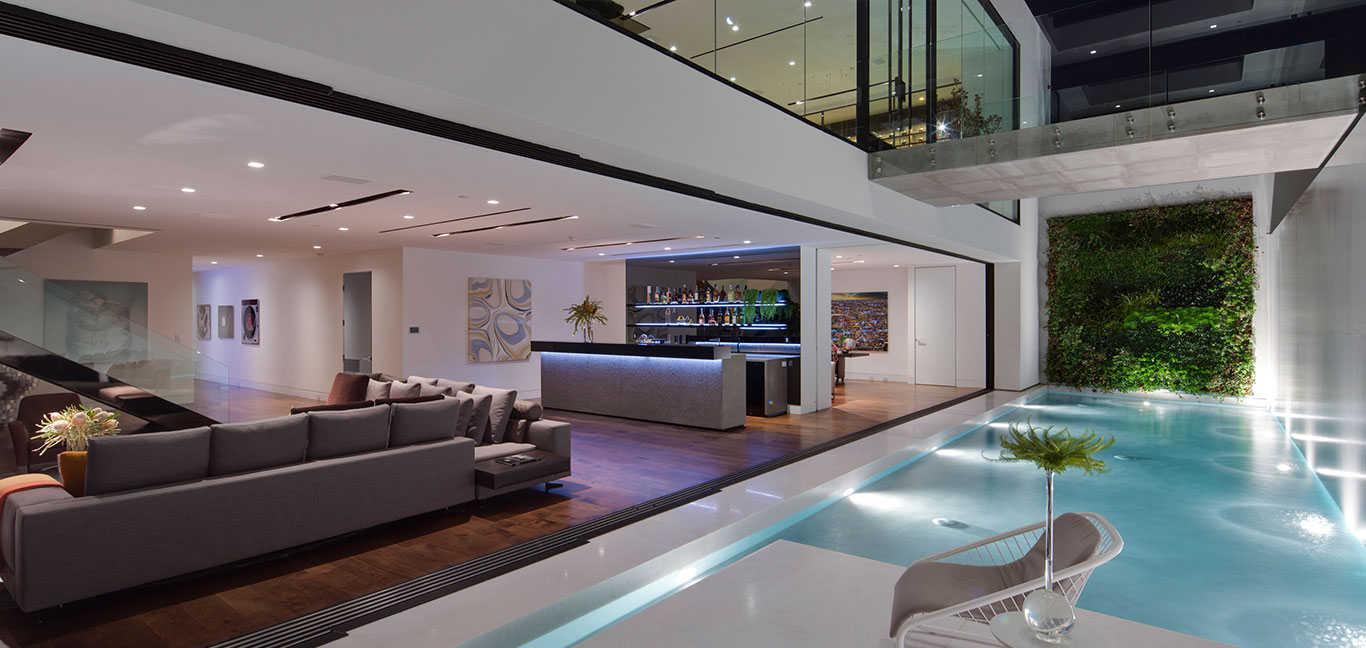 This slightly unconventional plan added another layer of complexity to the project, as the basement needed to be light and the spaces within it needed to be pleasant to its inhabitants. The solution was a linear light well separating the street from the house proper.
From the street, only the entry gate is visible between two large stone walls. Upon entering the view is revealed through the spectacular glass living space, which is reached by means of a bridge over the light well and water feature.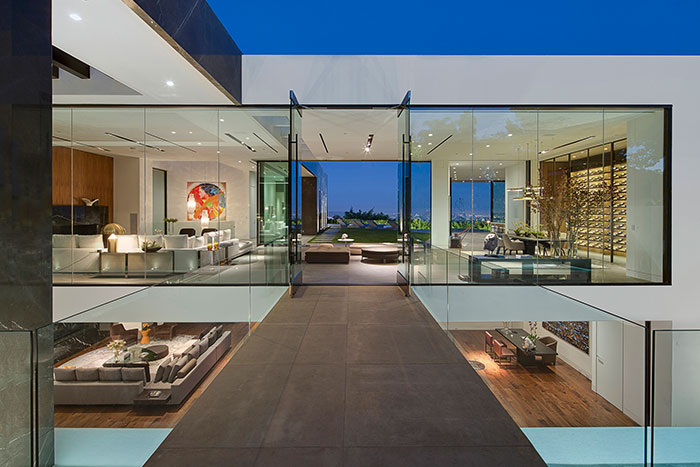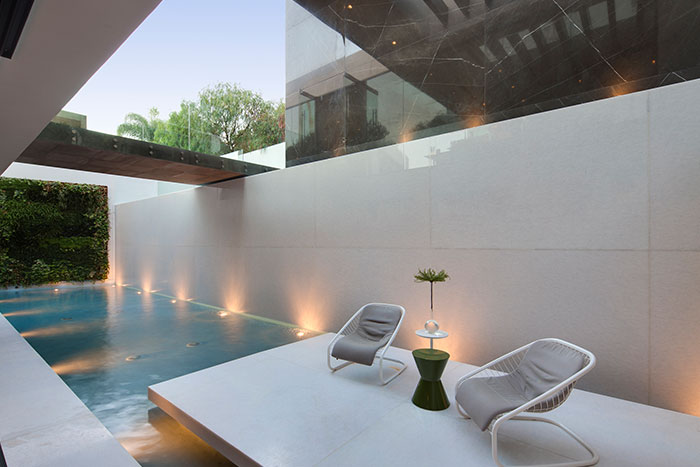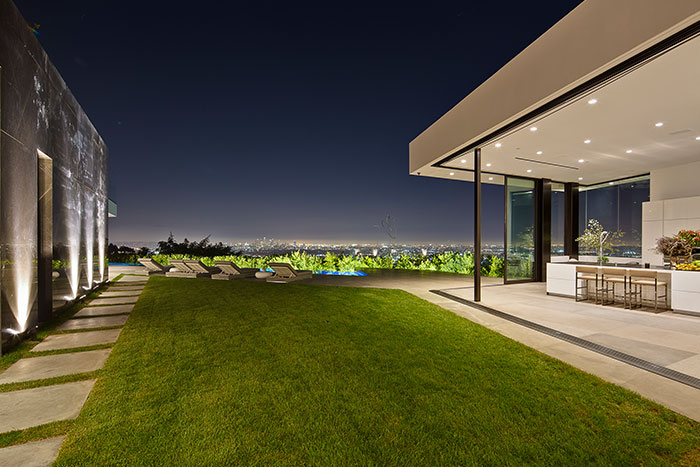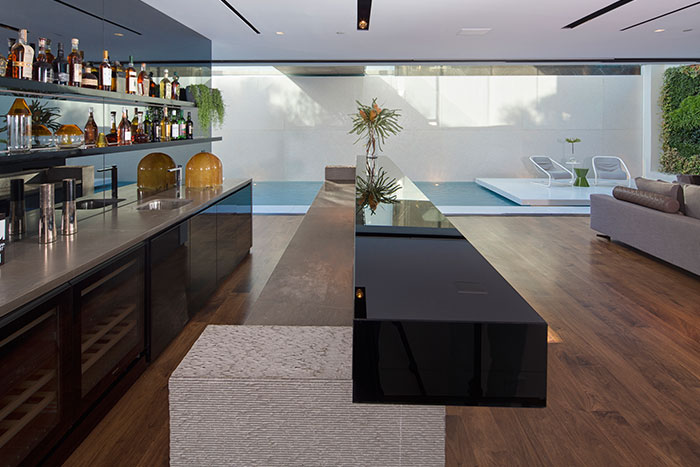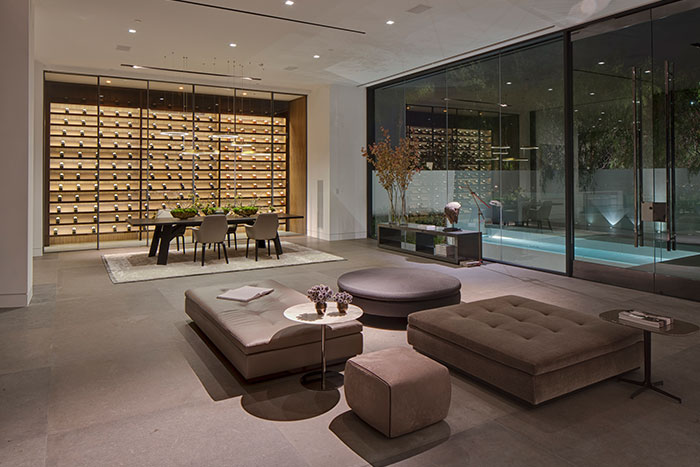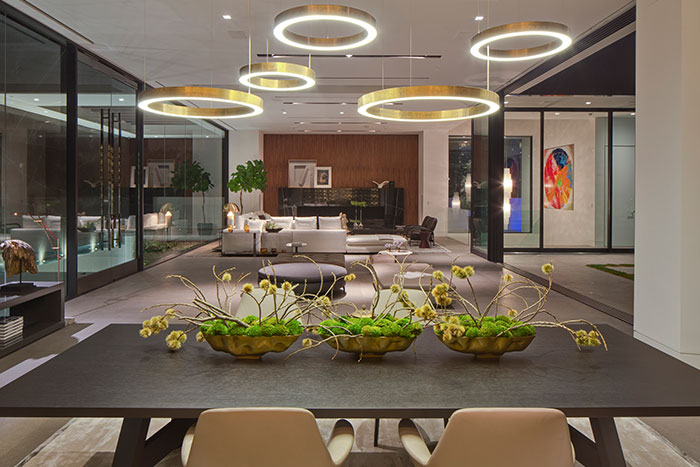 "The intent of the bridge is to slow the participant down and create a feeling of separation from the street behind. The light well opens completely to an entertainment space and an office area, light is bounced in by means of a white marble waterfall."
The water feature fills the light well except for a floating platform ideal for reading or admiring the living green walls at either end. The basement is further enhanced by a sky lit stairwell and bedrooms that daylight to the view beyond.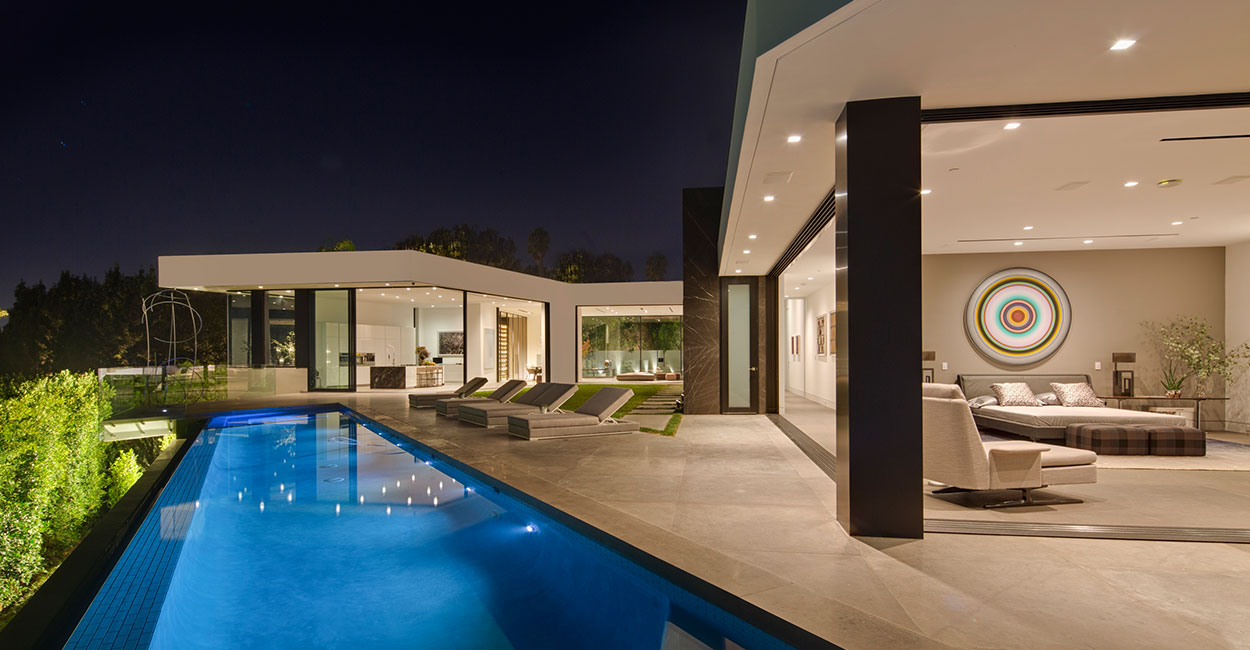 The completed 9,500 square foot home boasts walls of glass opening to an infinity pool and lavish outdoor entertaining areas, 5 bedroom suites, office and movie theater. The interiors of the house where co-designed with Minotti and reflect their deep rich color palette creating an inviting series of spaces.
This combination of contemporary architecture and luxurious interiors struck a chord with famous fashion designer Calvin Klein, who purchased the residence in 2015. According to Mr.Klein it's the spectacular views that drew him in.
Frankly, we can't blame him and that says a lot about McClean Design's expertise and vision for this residential project.
Photography by: Nick Springett