This amazing suspended house offers both privacy and stunning views
Architect Leonardo Jiménez of Indigo Arquitectura has created an amazing suspended house located in Estrada, the province of Guanacaste, Costa Rica, that blends with the dense forest.
The Project entitled Casa Gaviota / Seagull House was developed after a thorough site analysis and conscious awareness of the environment.
The site's topography presented the architect with a series of challenges, as he told 10 Stunning Homes: "Located in a mountain surrounded by topographic depressions, and very close to the northern Pacific coast of Costa Rica, it stands lightly and volant on the terrain holding more than 80% of its areas in the air."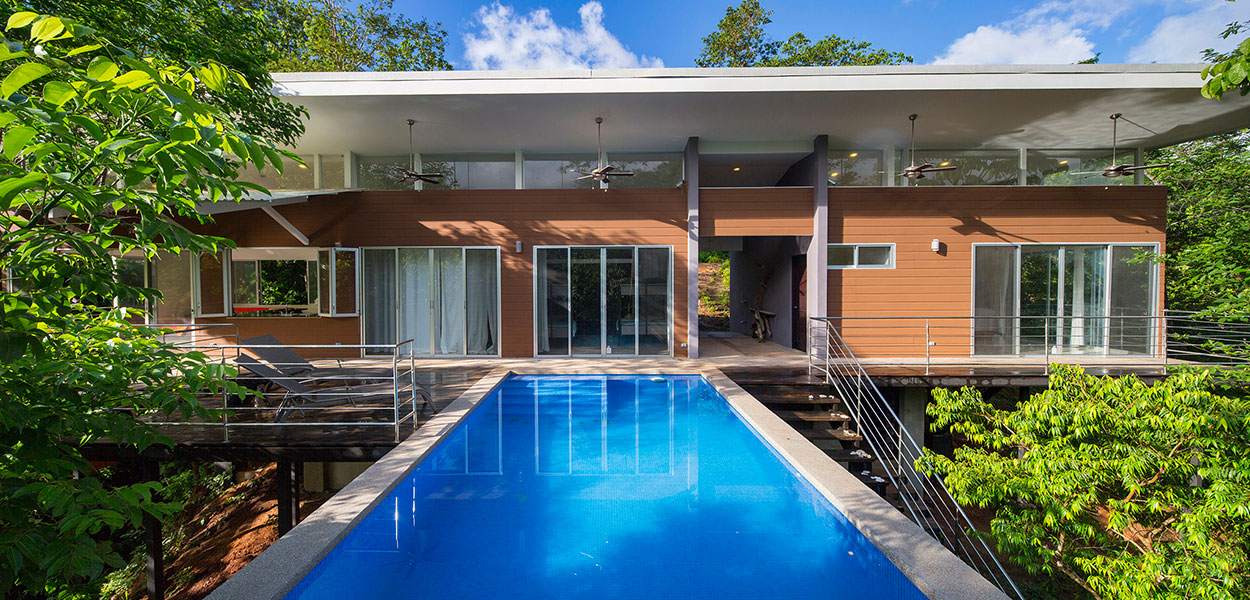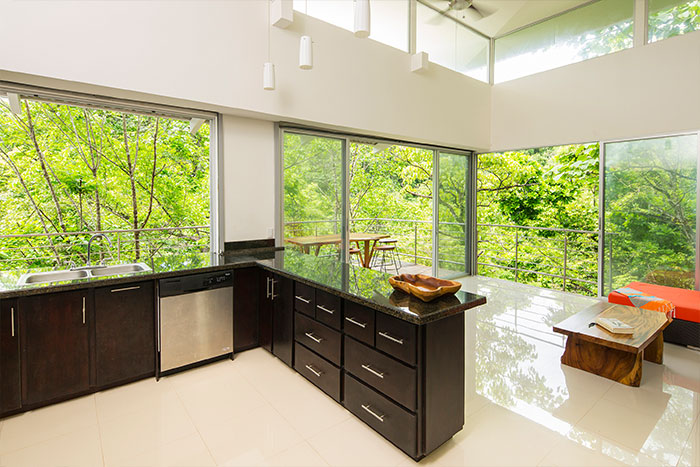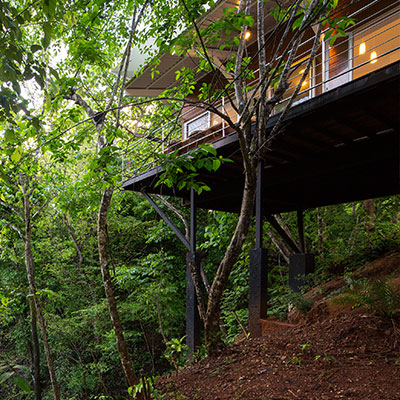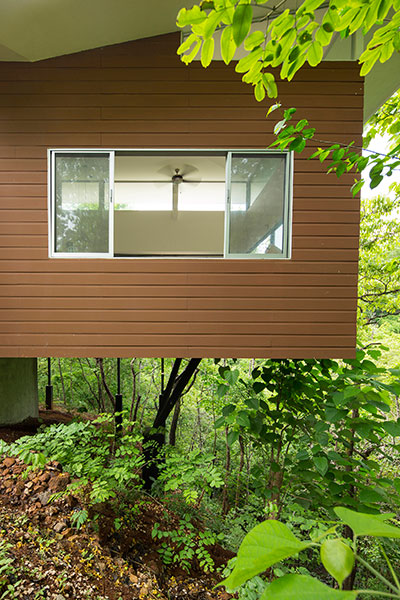 Having 80% of its 290 sq.m. area suspended has certain benefits: reduction of humidity and soil sealing, and maximization of natural ventilation.
The precise east – west orientation allows this amazing suspended house to fully open its north façade, providing indirect lightning and creating different environments that dramatically change throughout the day.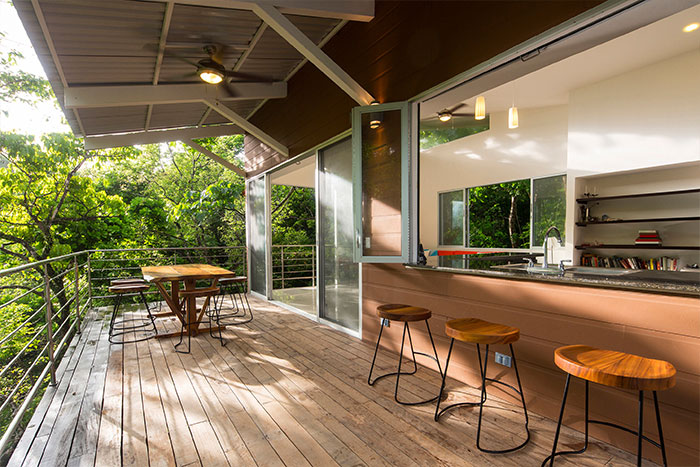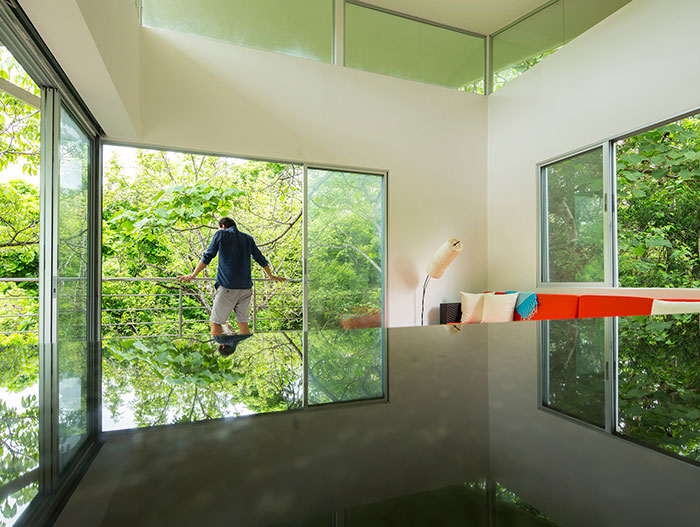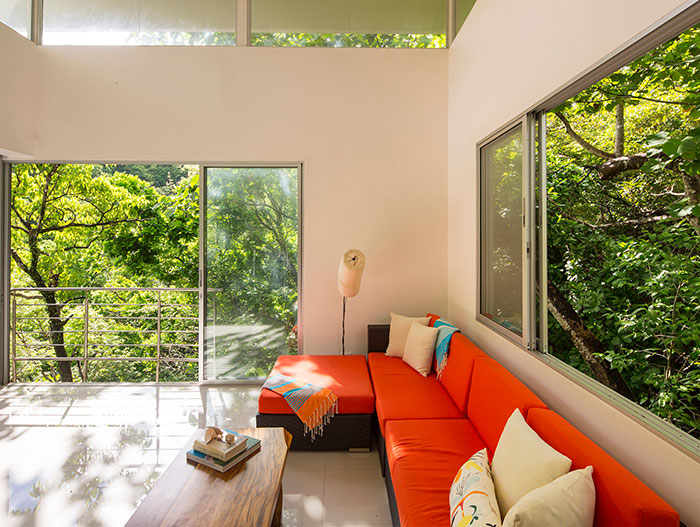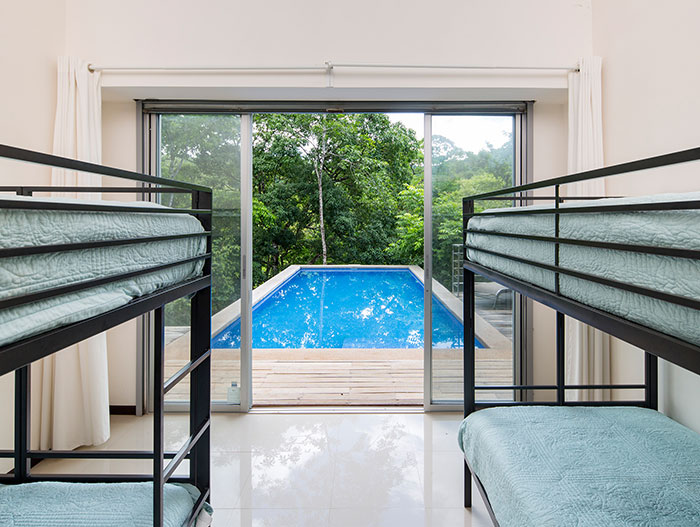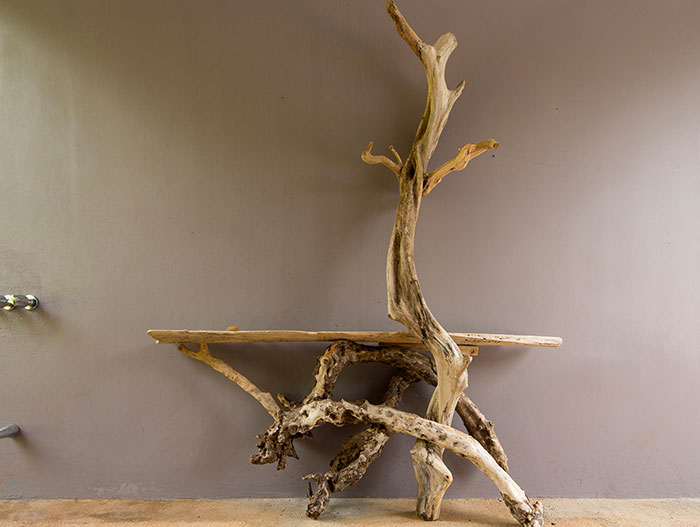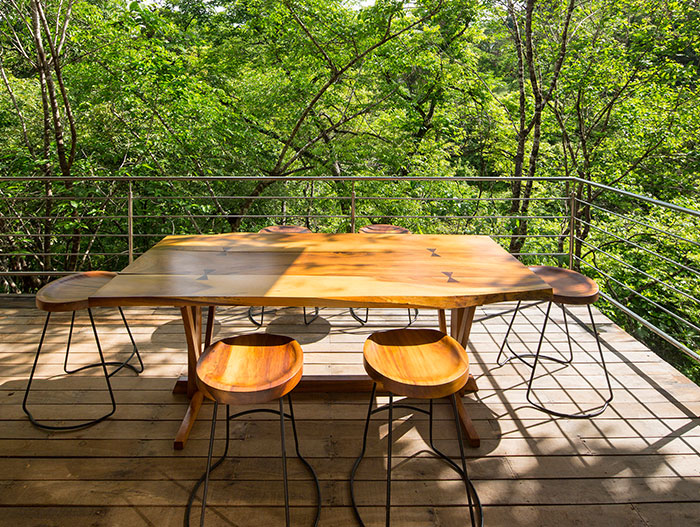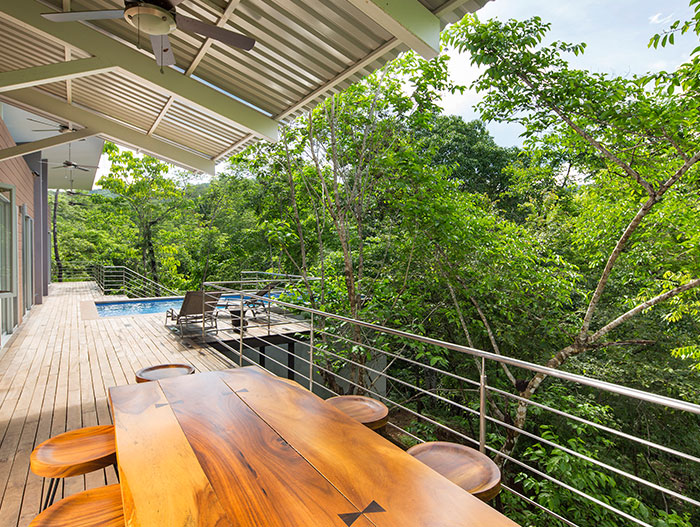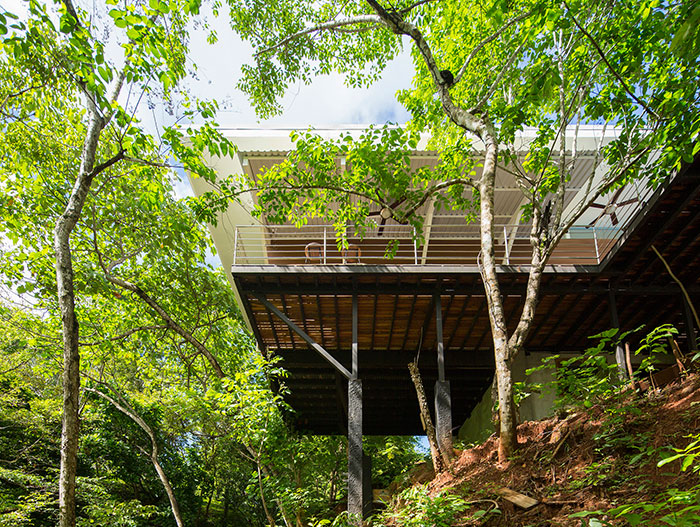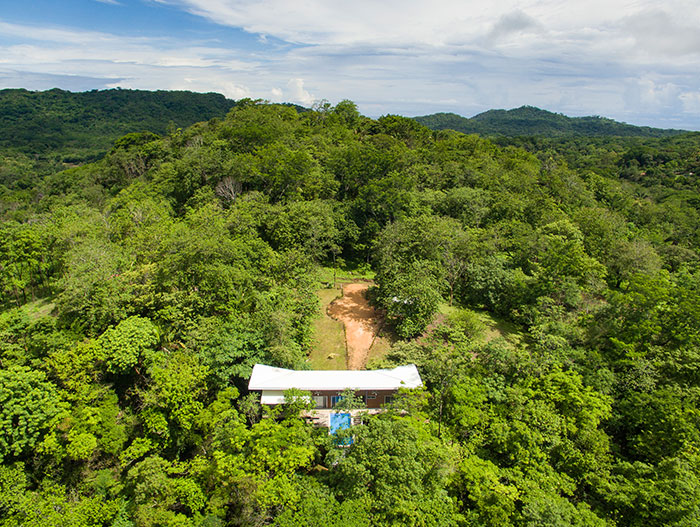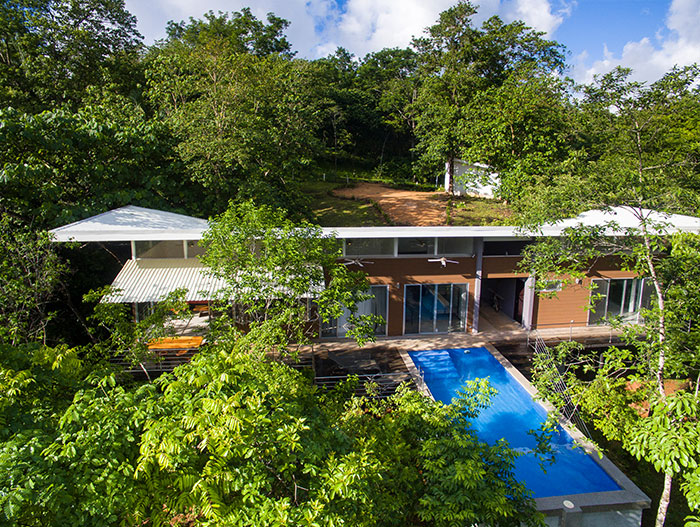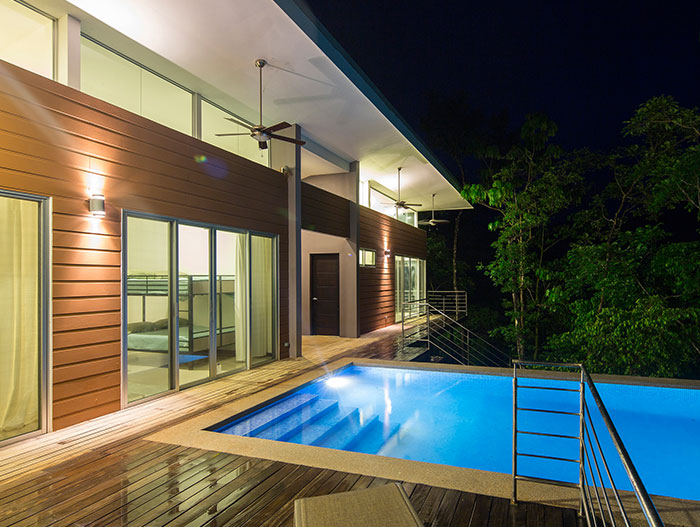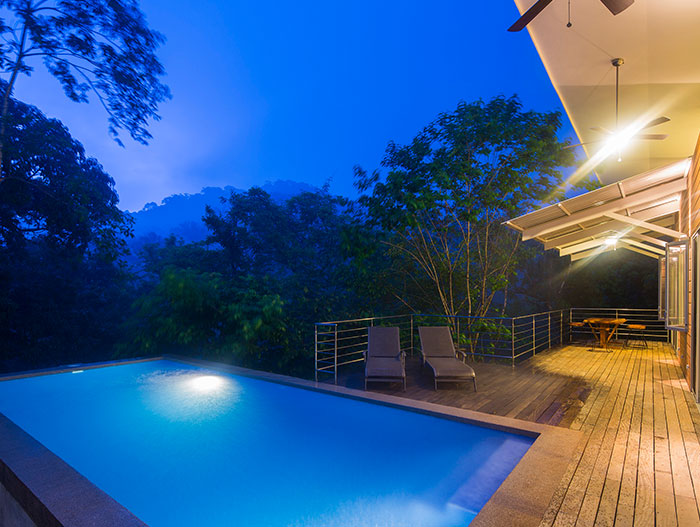 "A nearby river that refreshes and nourishes the flora and fauna of the place can be appreciated visually and aurally from the deck", added the architect.
The opening between the two modules allows the owners to continue their path through the mountain, the same path that existed long before the house was built. The house does not interfere between nature and oneself.
Casa Gaviota is essentially a project that respects the environment and emphasizes the absolute role of nature and its ephemeral poetry. As the architect concluded: "Casa Gaviota longs to fly and reach the sky".
Photography by: Andrés García Lachner