Austrian studio Who Cares?! Design has created a stunning contemporary bathroom inspired by the shape of ice
Vienna based creative studio Who Cares?! Design has recently created a unique bathroom inspired the shape of ice. This concept isn't new to the firm, as they previously applied the same geometric touch to their "Ice Bed".
This amazing contemporary bathroom is the result of the studio's desire of constantly challenging design processes and rethinking standard everyday objects. According to the Austrian studio, the Ice Bath's design principal is simple: "bigger, better, who cares?!".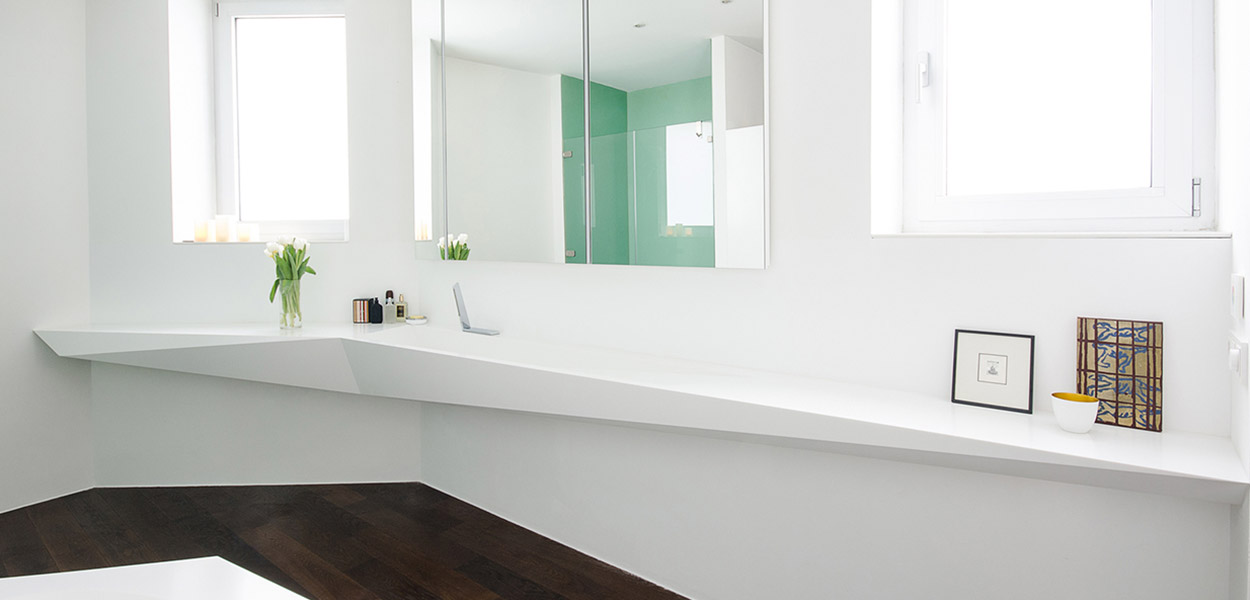 The contemporary bathroom features indirect LED lighting which illuminates the space with an array of colors.
As with most modern concepts & products the creators thought it would an excellent idea to gamify the colors to match the users mood via a smartphone app.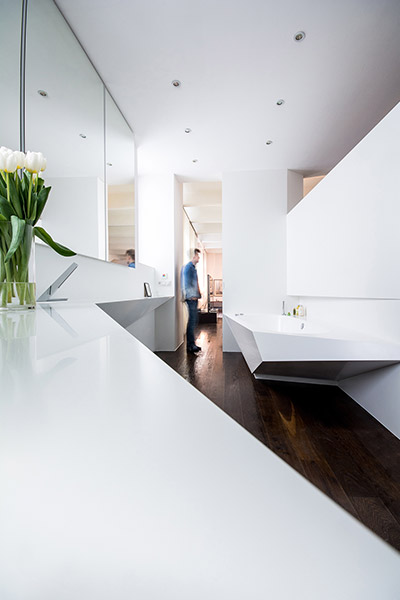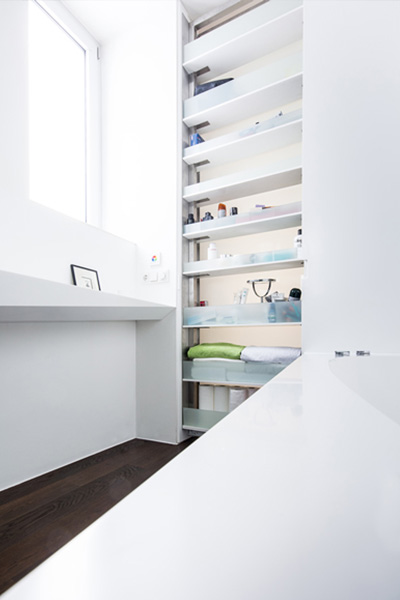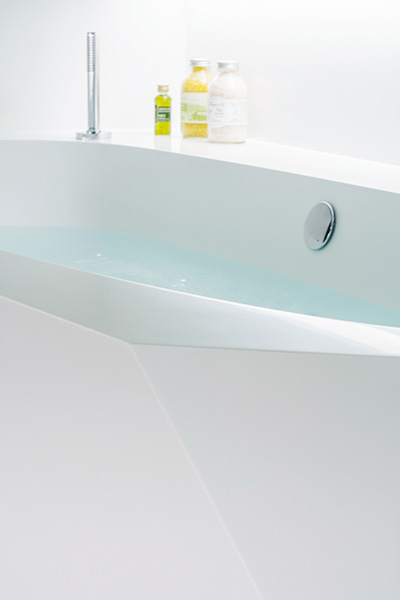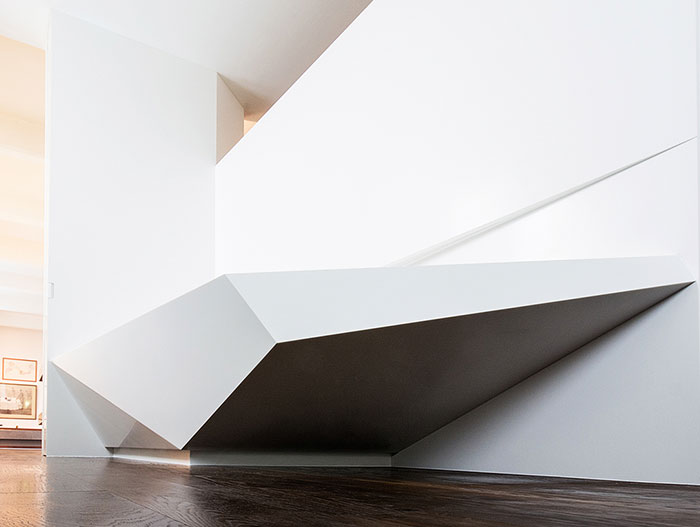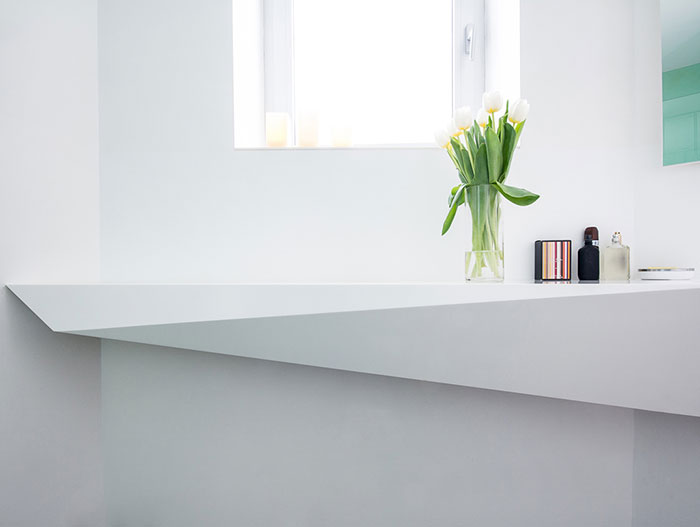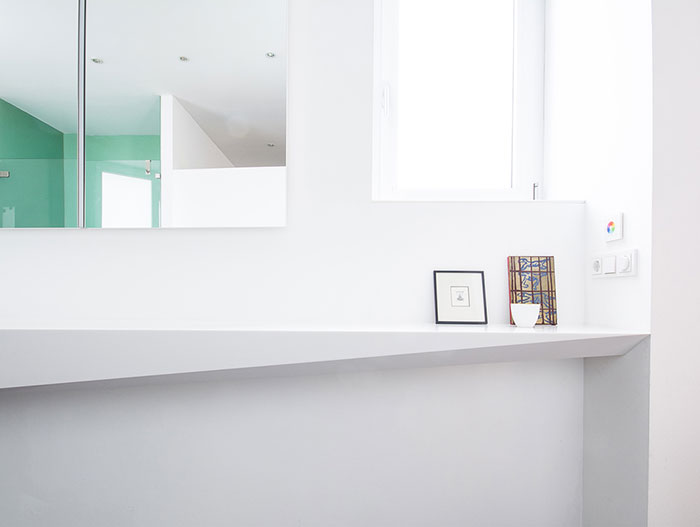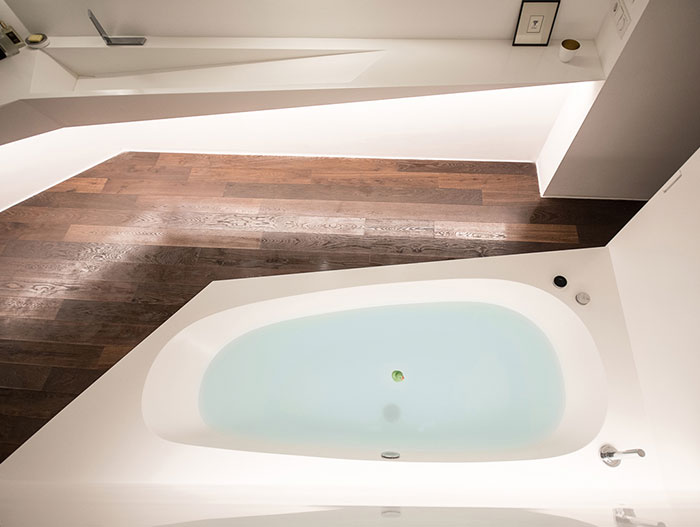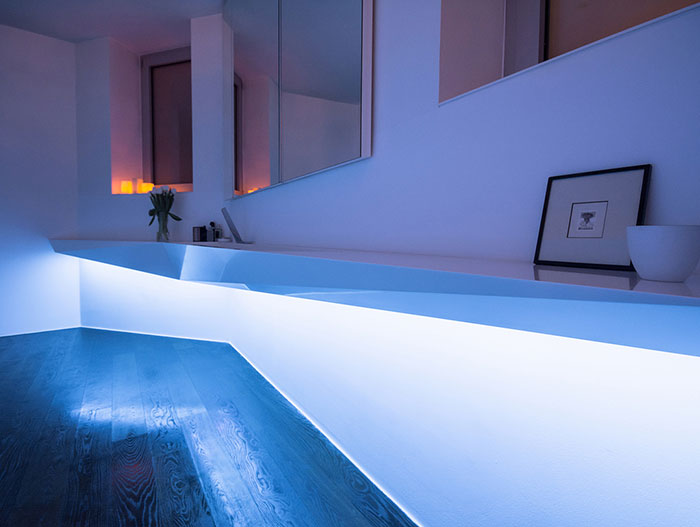 Smart features aside, the bathroom design is impressive. The sink is proclaimed to be "the longest single sink in the world" while the floating low-poly bathtub has a unique loading mechanism. As opposed to your traditional tap or faucet, the bathtub fills from the bottom so you won't have to hear when it's running.
Both the sink and the bathtub are made from Dupont Corian which helped the studio achieve the "look and feel of ice" they were going for.
Photography courtesy of Who Cares?! Design