Studio E.O's abstract vases "melt" onto wedges of stone
Designed by Erik Olovsson of Studio E.O, the Indefinite Vases collection is striking, to say the least. The abstract vases blend hand-blown glass containers with wedges of granite, marble and onyx.
The abstract vases' glass containers seem to "melt" onto their supporting wedges of stone, resembling Salvador Dali's surreal paintings. In spite of their unusual appearance, the vases are functional, being able to hold flowers or springs of greenery.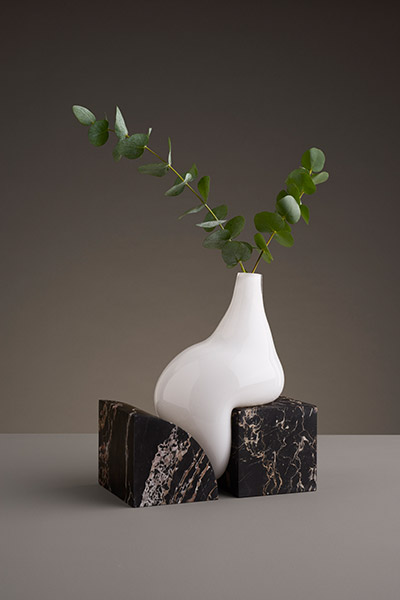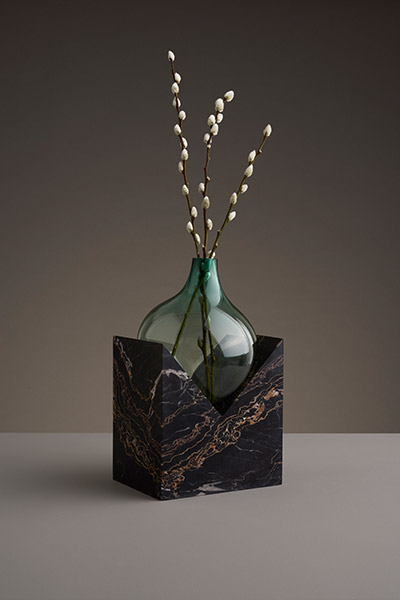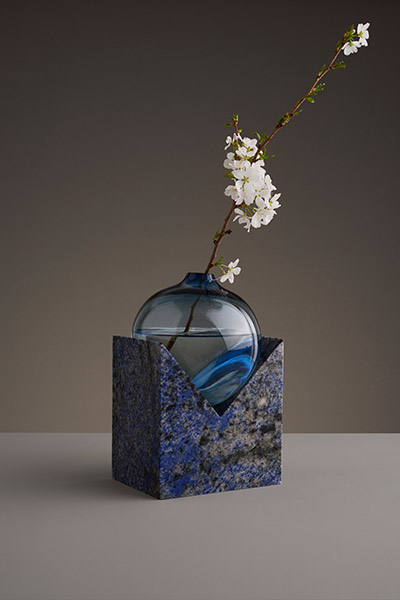 "The project is an exploration of the relationship between geometric and organic forms - transparent and opaque. Indefinite melting materia interacts with definite angular forms and gravity determines the relationship in between.

Indefinite Vases are sculptures or containers. Functional or decorative. The contrast between the cut stone and the form of the hand blown glass emphasizes the relation between space and object, an interplay between a fragile material and its solid counterpart."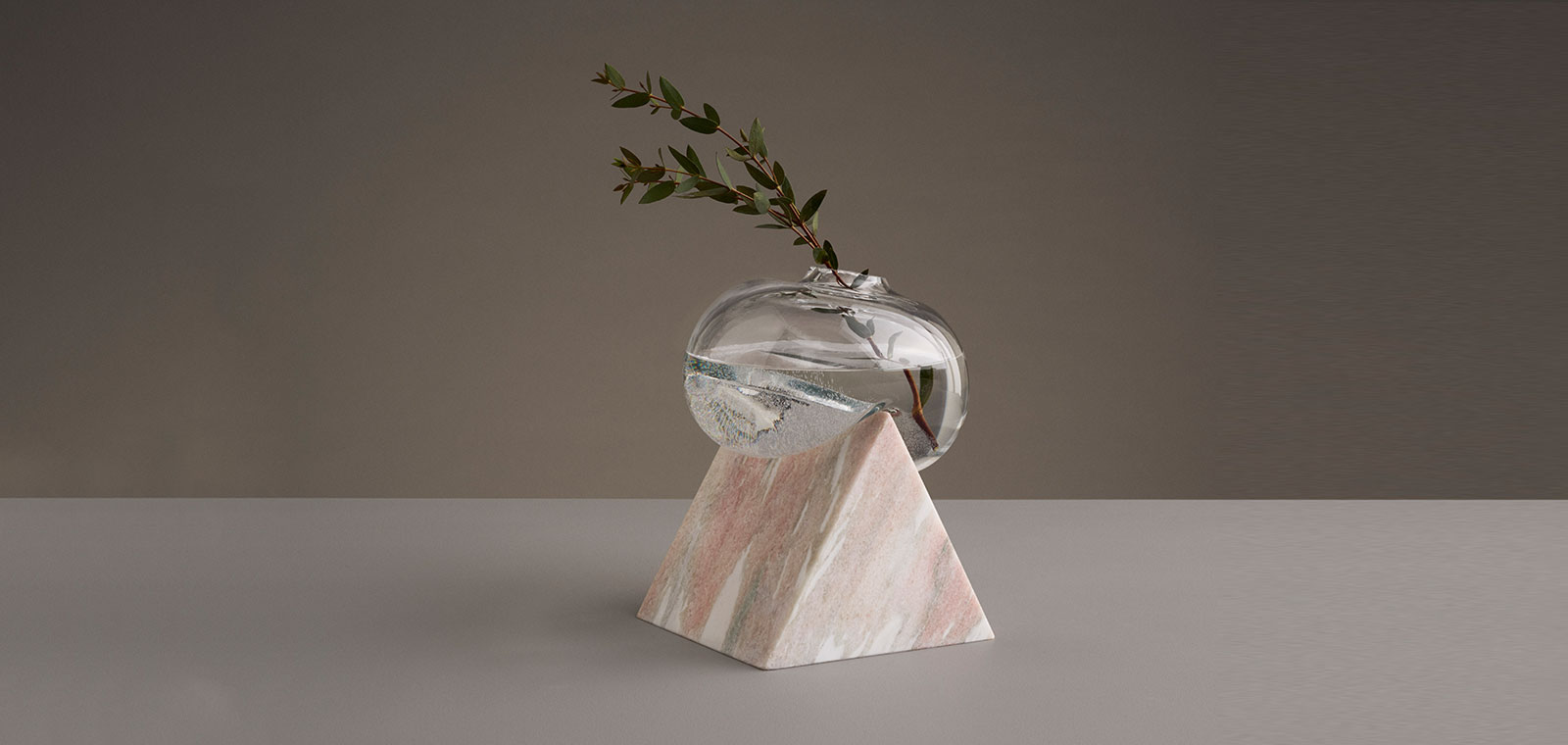 Produced in Italy and Sweden using handblown glass, the abstract vases are currently available as a limited edition.
Depending on shape and size, prices range from 550€ ($612) to 1450€ ($1615) with delivery ranging from 2 to 8 weeks.
Photography courtesy of Studio E.O