A luxurious house full of contemporary features
GLR arquitectos had to overcome strict height limitations imposed by existing regulations when designing the GM House. Located in the city of Zapopan, part of the Guadalajara Metropolitan Area, this luxurious house had the advantage of being on a corner in front of the housing development's access park.
An unconventional architectural solution was chosen to comply to the regulations, while meeting the clients' brief. Positioning the garage and service areas in a semi-basement level reduced the residence's total height.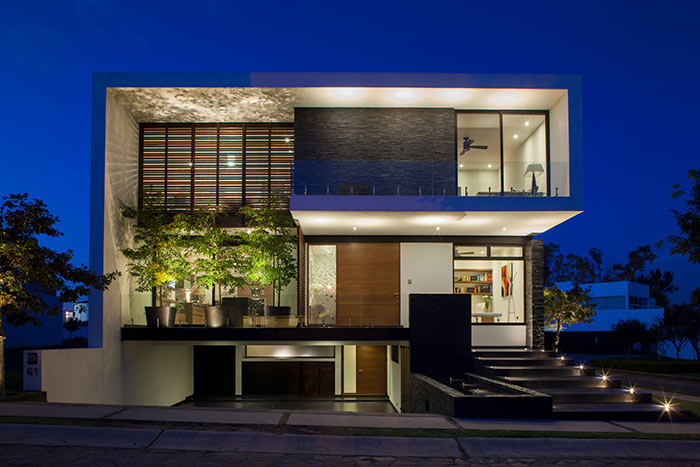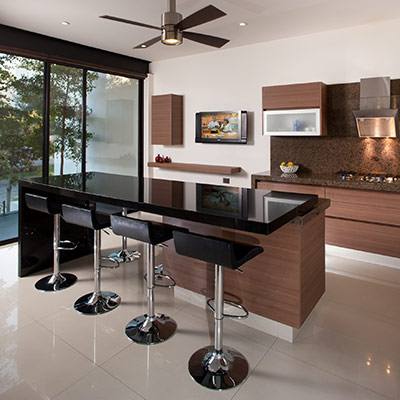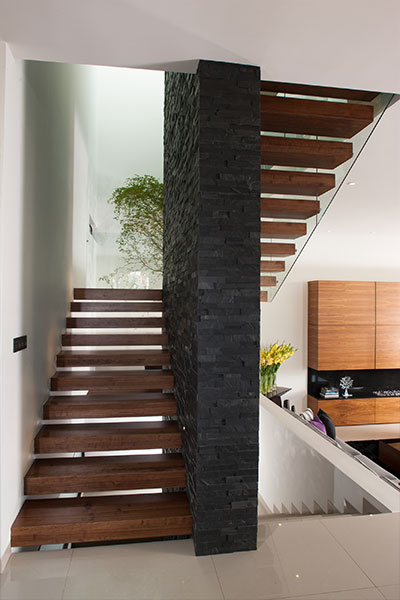 Contemporary exterior
GM House's exterior makes an impact right off the bat. A neutral color palette, straight lines, and the use trees on the terrace and wooden slats on the deck, give the house a contemporary and elegant look.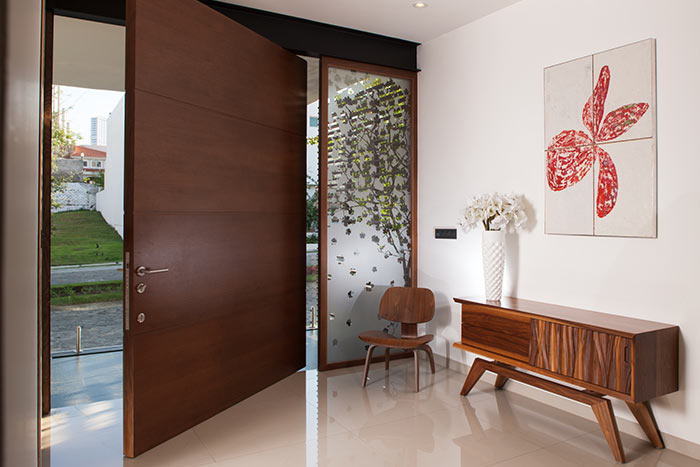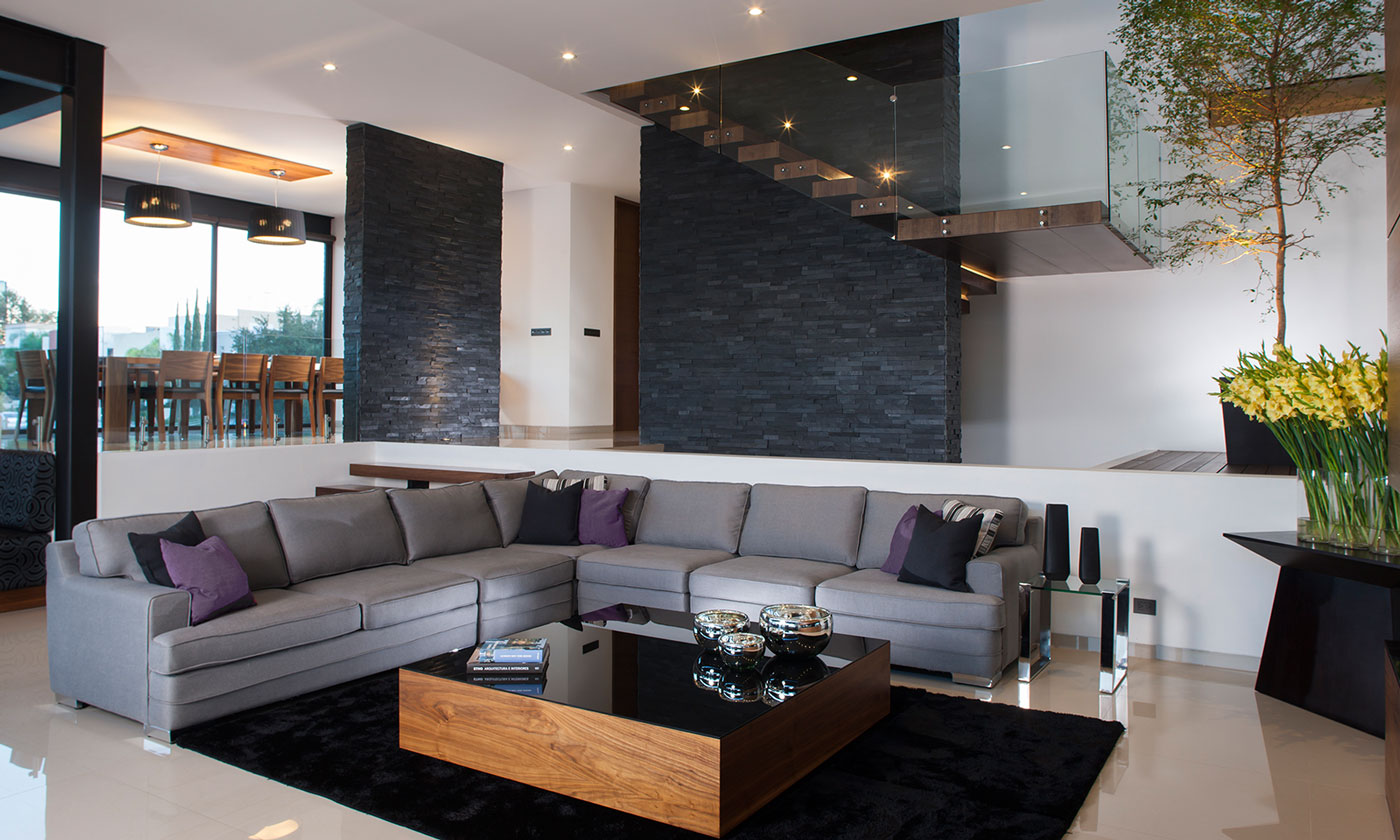 The ground-floor social area is divided into two main spaces. The first space houses the lobby, office, dining and kitchen area while the second is composed of the living room, that opens up to a large roofed terrace.
The striking contemporary lines and neutral color palette used in the exterior are also brought into the interior. The living room is spacious, open and naturally lit by a large back window. At the end of the living room, an imposing stone wall, holding a sculptural staircase and the visible edges of a flowerpot, creates a luxurious and inviting atmosphere. Form and function at its best.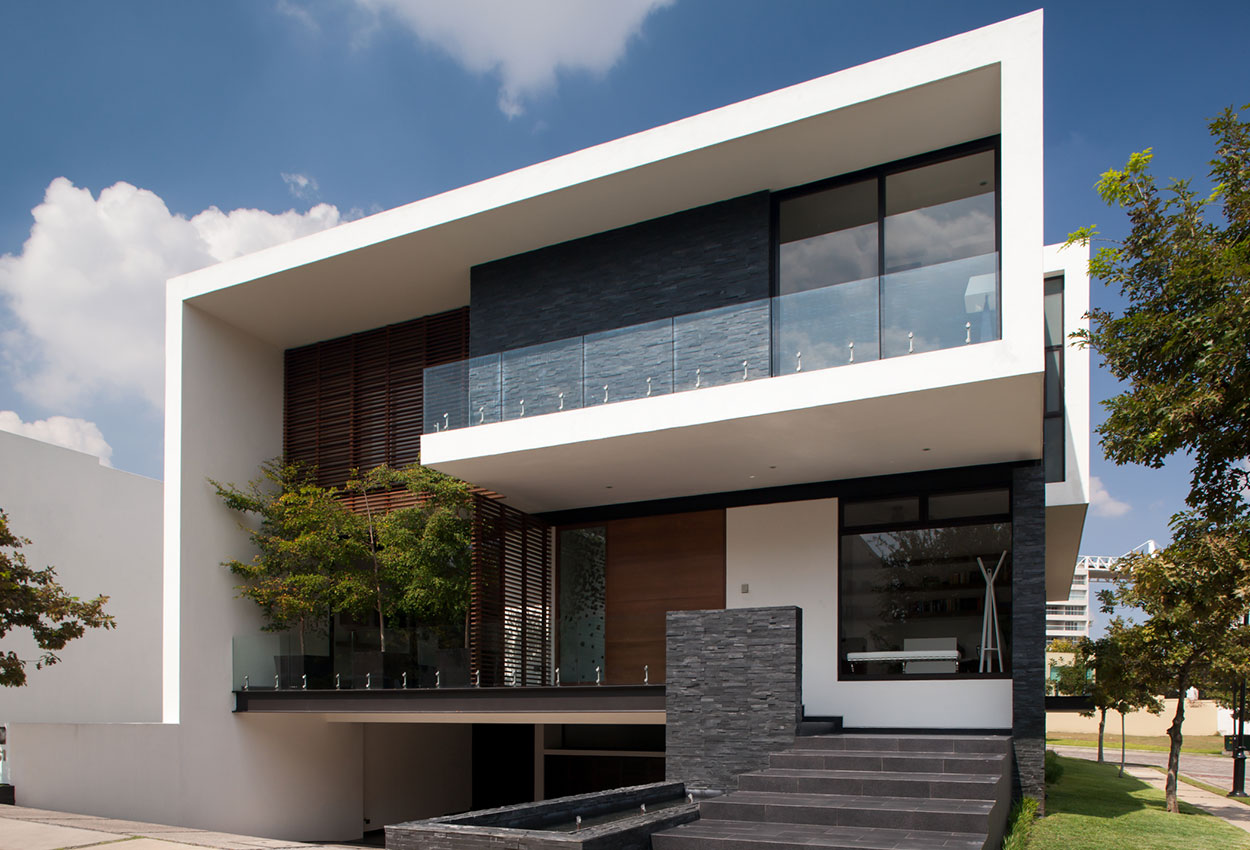 While the ground-floor houses the public areas of the residence, the second floor is dedicated to private spaces. A wide family room serves as distributor of access to the three bedrooms, two of which have balconies that give depth to the façade. The third bedroom is solved with a series of sliding louvers that provide privacy and sun protection.
GM House in Zapopan, Mexico has a great mix of form and function. From the contemporary exterior design that balances privacy and sun protection with light, to the neutral colored interior, this house exudes luxury, elegance and warmth.
Photography by: Jorge Taboada