Futuristic house in Athens, Greece
Located in Athens, Greece, this futuristic house designed by 314 Architecture Studio is built onto a 7000 sqm piece of land.
H3 house was designed in order to give the sense of sailing, speed and hovering over the water, inspired by the owner's love for yachts.
The design objective was to create a luxurious and ergonomic environment with clean lines and minimalist aesthetic.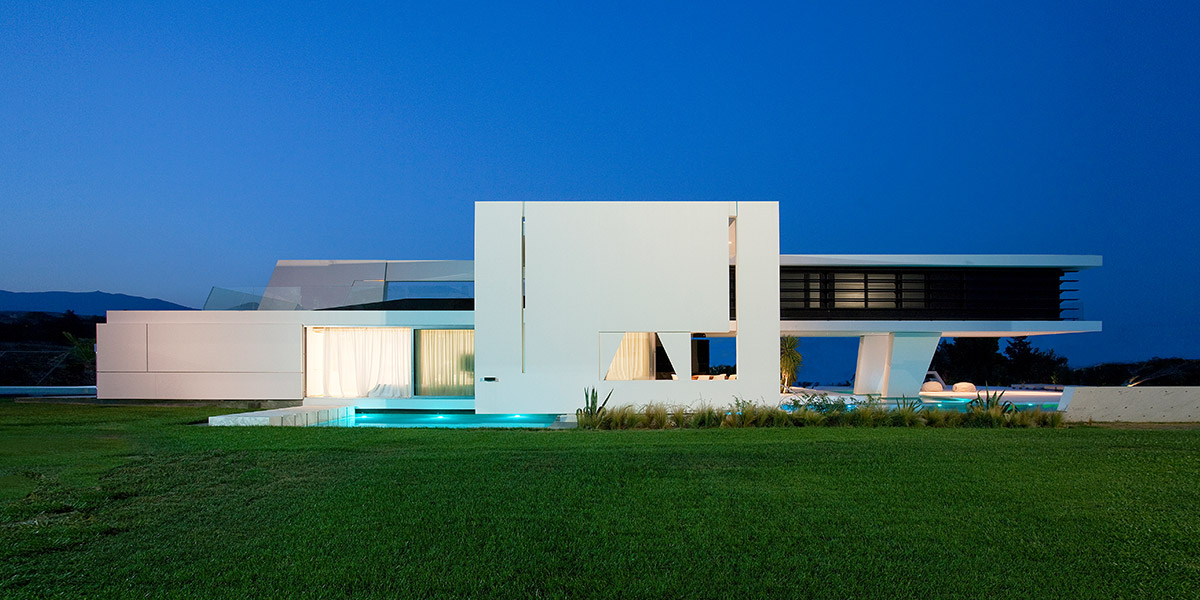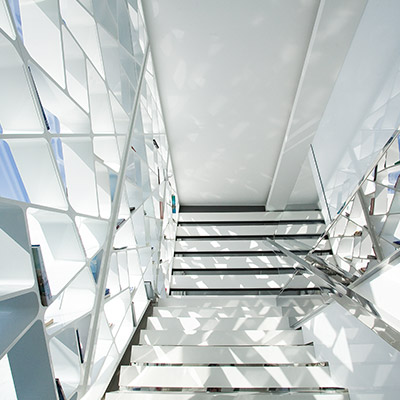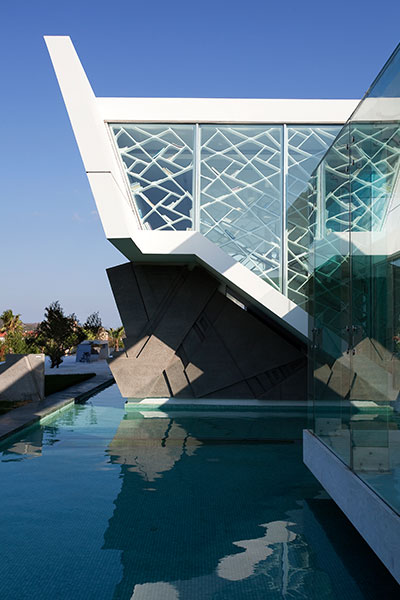 Luxurious and ergonomic
The surroundings of the building have been decorated with wall sculptures created by the sculptor John Aspras that give a tint of abstract to the house.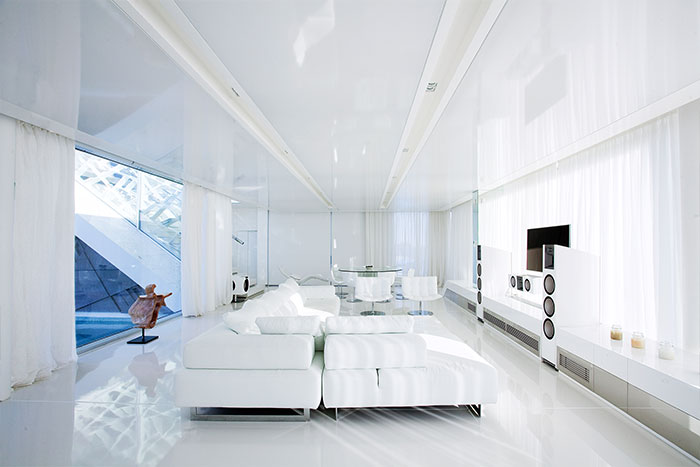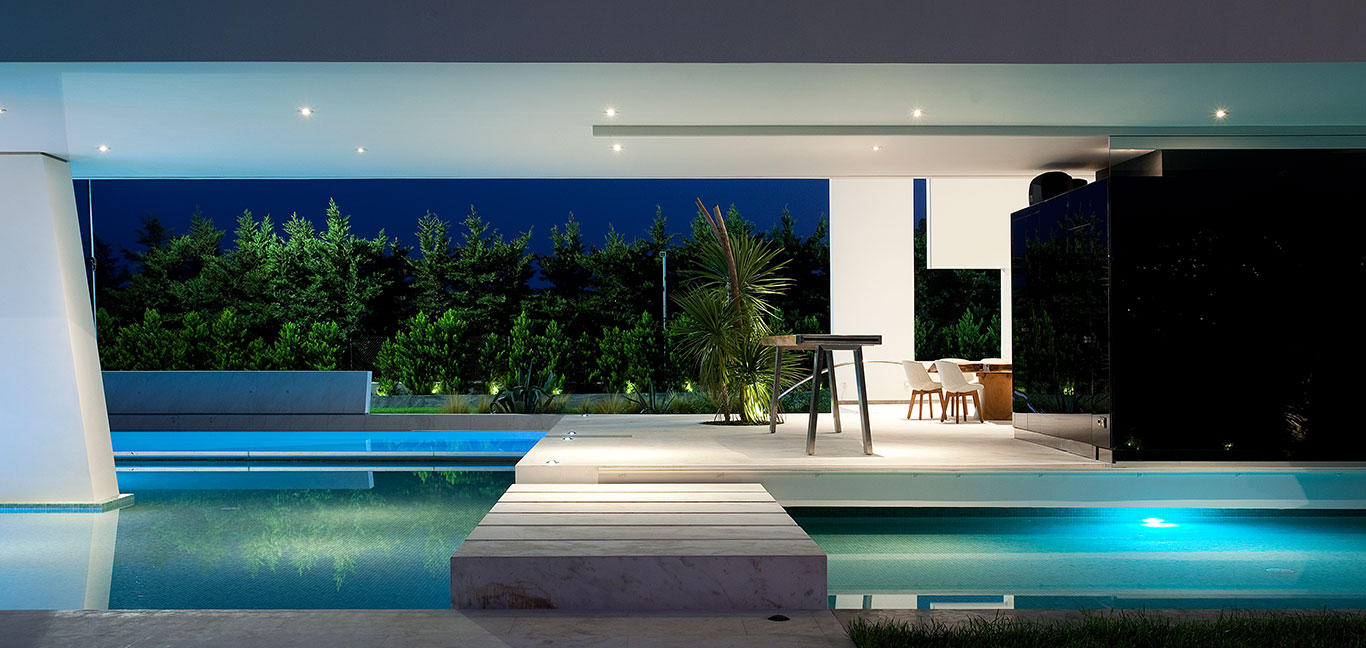 The water for the lakes and the pool comes from a well, while the water demand for irrigation comes from a tank in which rainwater is collected through a drainage system. The sustainable design allows the sun to warm up the house during winter and to protect the house from the sun during summer.
The rooms are covered with spiral that in conjunction with the solar panels on the rear side of the plot, heat the pool water. Photovoltaic panels have been fitted at the rear side of the plot for the production of electric power.
Photography by: Panagiotis Voumvakis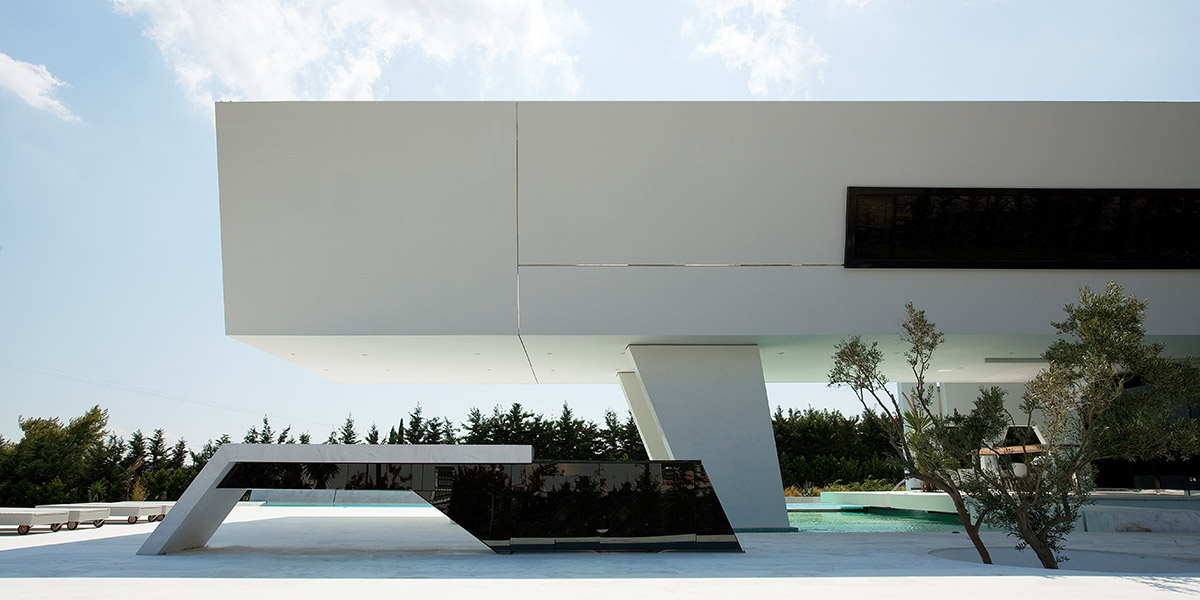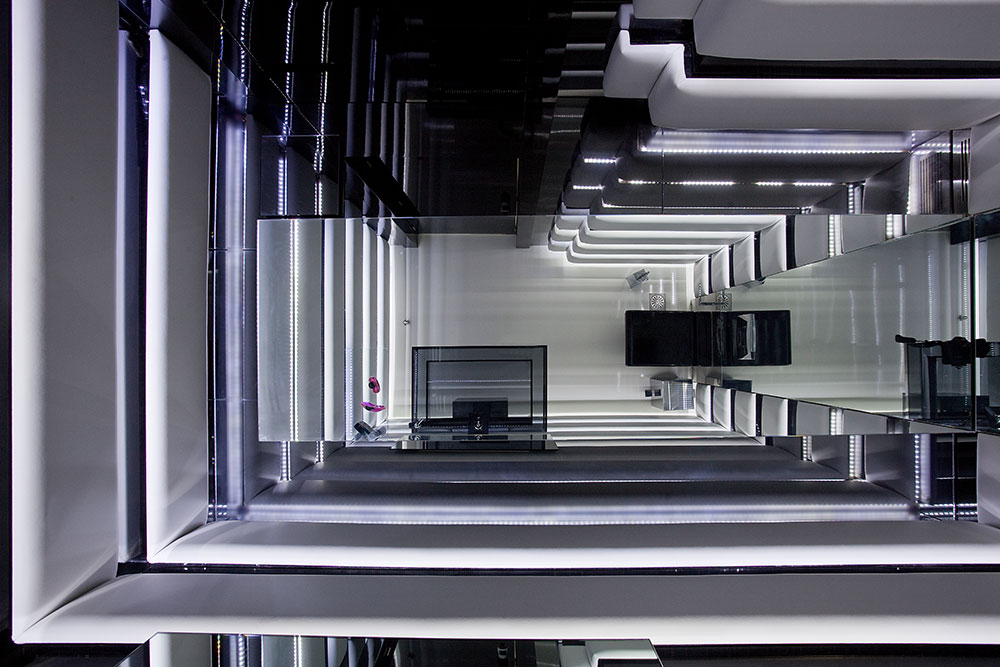 Architects:
314 Architecture Studio
Architect In Charge:
Pavlos Chatziangelidis
Consultant Engineer:
Fotini Karagianni
Construction:
Mohamed Ahmed
Area:
1000 sqm