Joseph Walsh Studio's furniture pieces look otherworldly but are rooted in nature
Joseph Walsh is a furniture designer and maker from West Cork, whose unique futuristic furniture pieces have been internationally acclaimed. Despite his success, Walsh stays true to its Irish roots.
Billing themselves as "one of the leading studio workshops in Europe", the 1999 founded, Joseph Walsh Studio in Country Cork, Ireland currently employs a team of international craftsmen.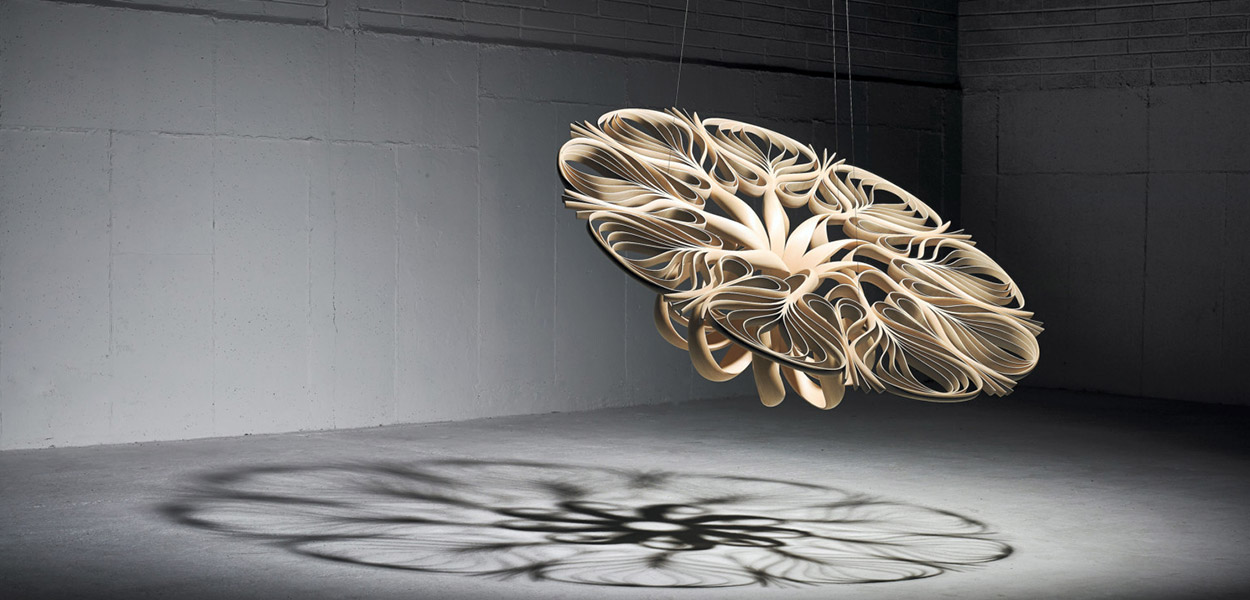 The team's diverse training, experience and backgrounds such as the Furniture College Letterfrack (Ireland), the Shinrin Takumi Juku (Japan) or Les Compagnons du Devoir (France) result in a high level of knowledge around the material.
Remarkably, Walsh is completely self-taught. While Walsh's early furniture pieces were made only from ash, a local timber, recent creations are an intricate mix of wood and resin. The resin has added a new dimension to Walsh's work, and another way to create even more "sensuous, undulating, organic forms".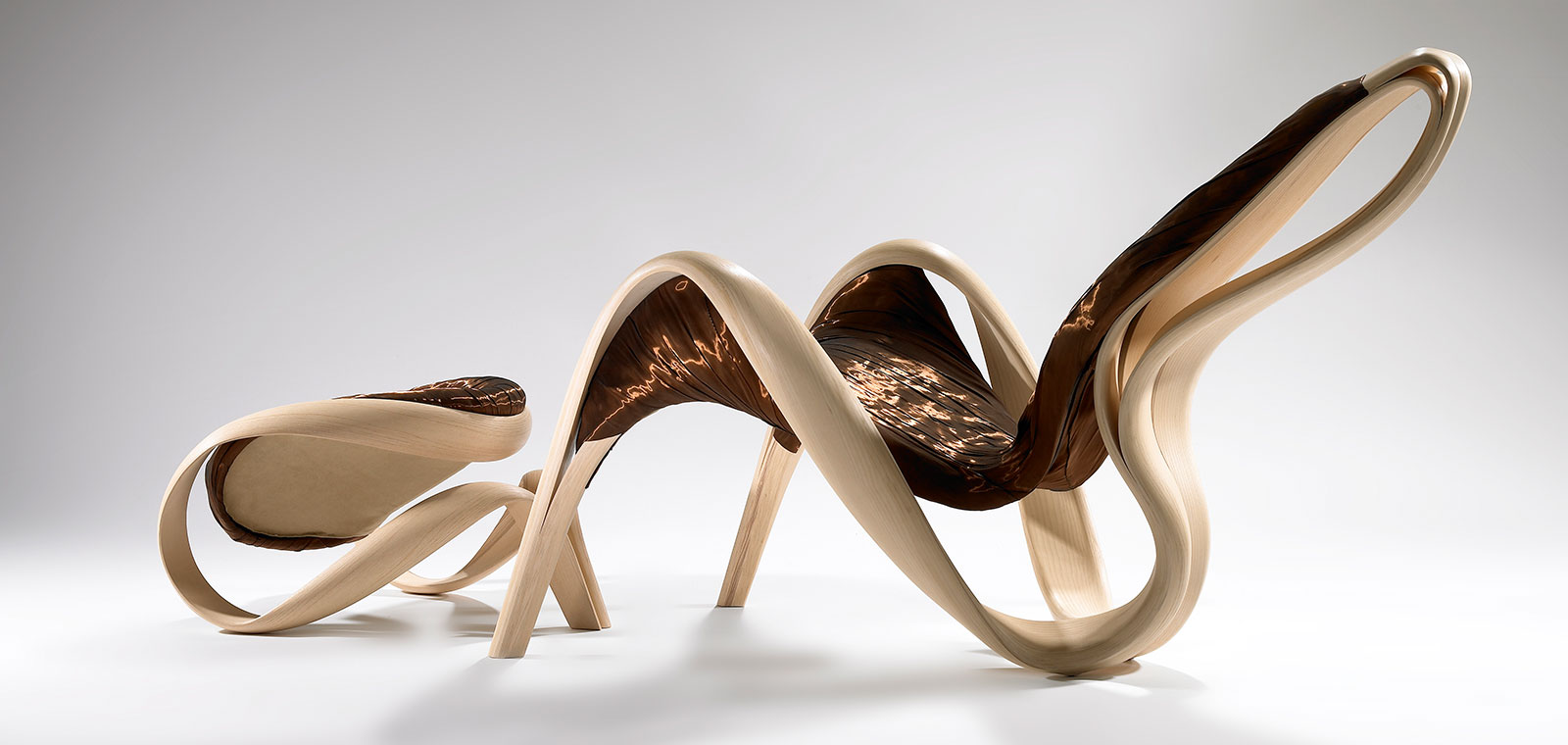 Organic forms is an important term in understanding the studio's creations. According to their website, their rather unusual aesthetic stems from Walsh's "appreciation of nature and also his desire to engage the user with visual and tactile forms."
Structured in various series, Joseph Walsh Studio's creations have roots in both mythology and the natural world.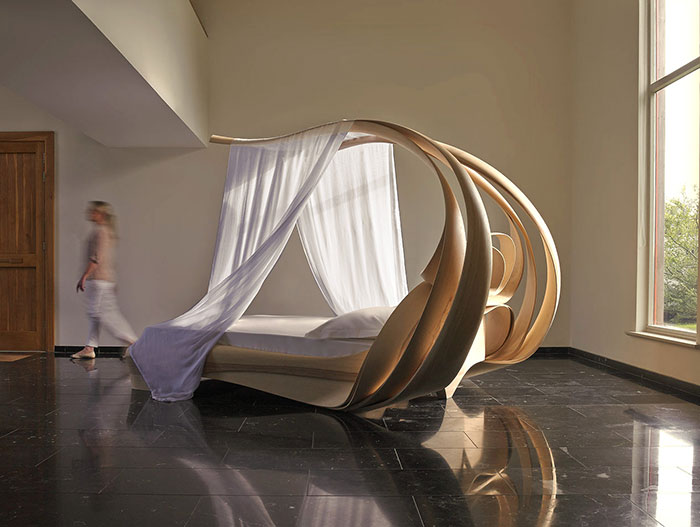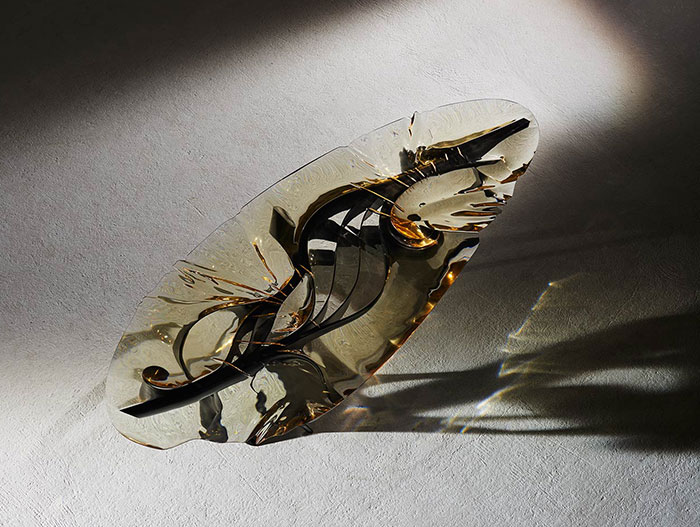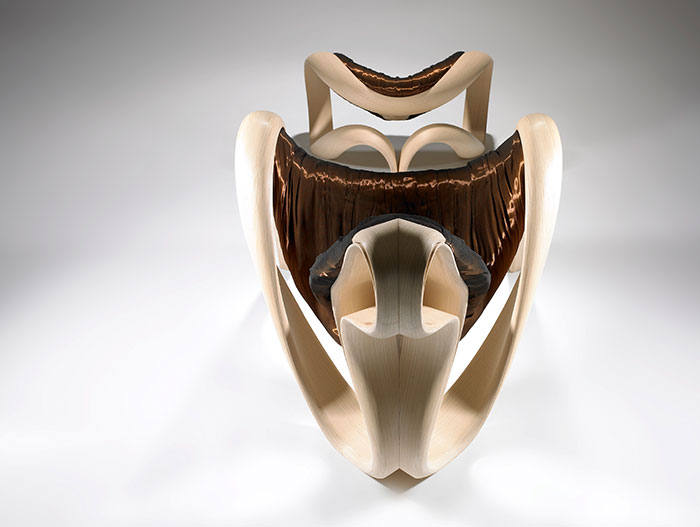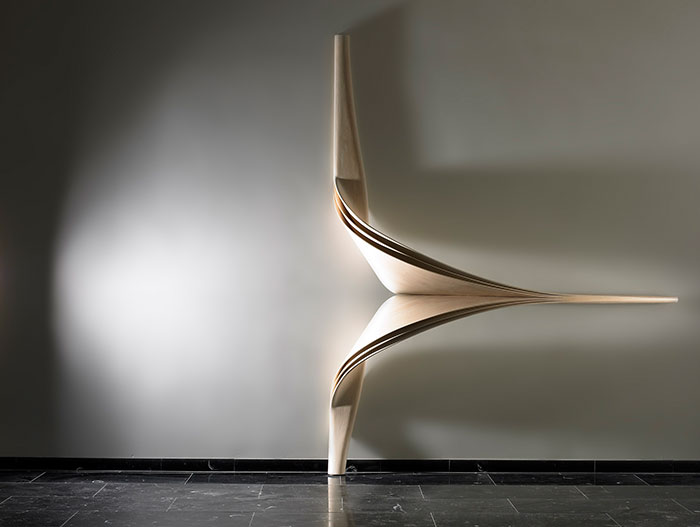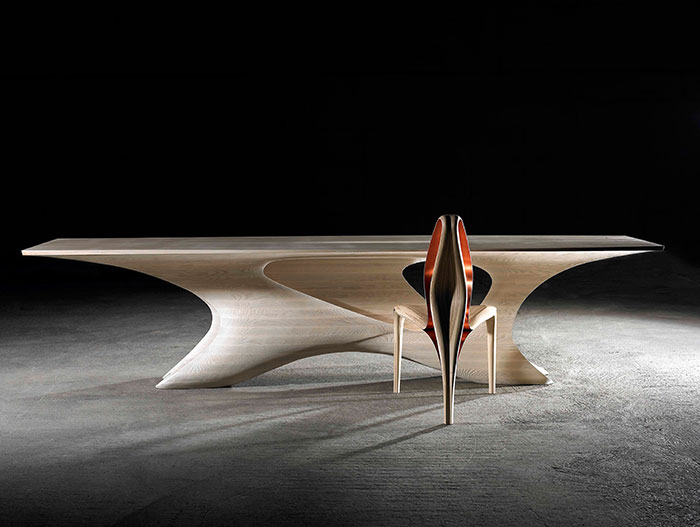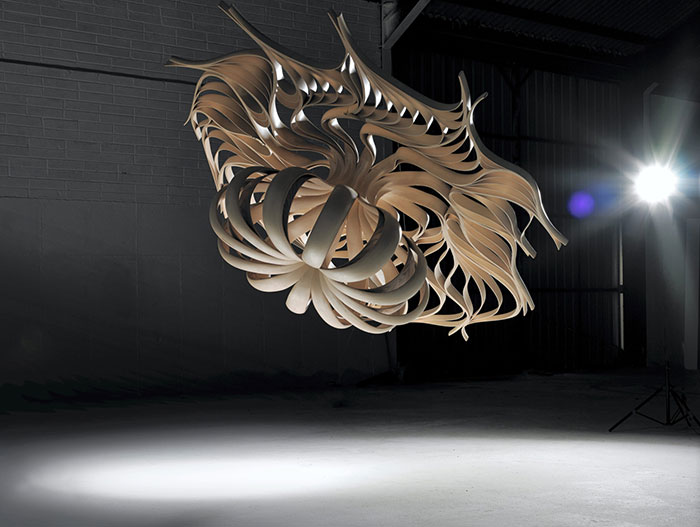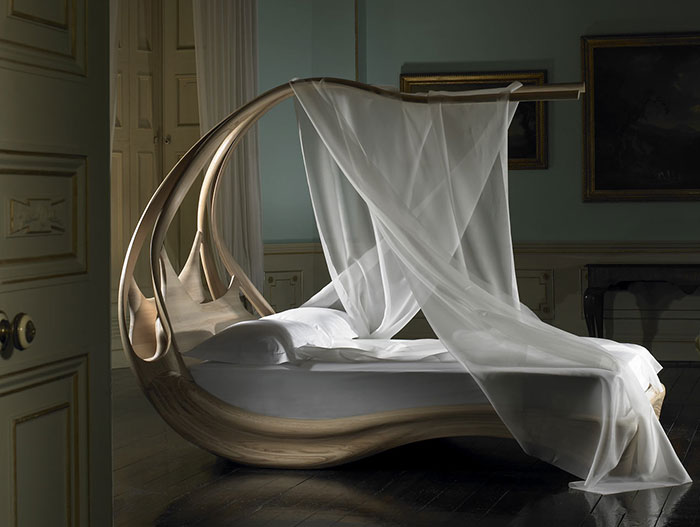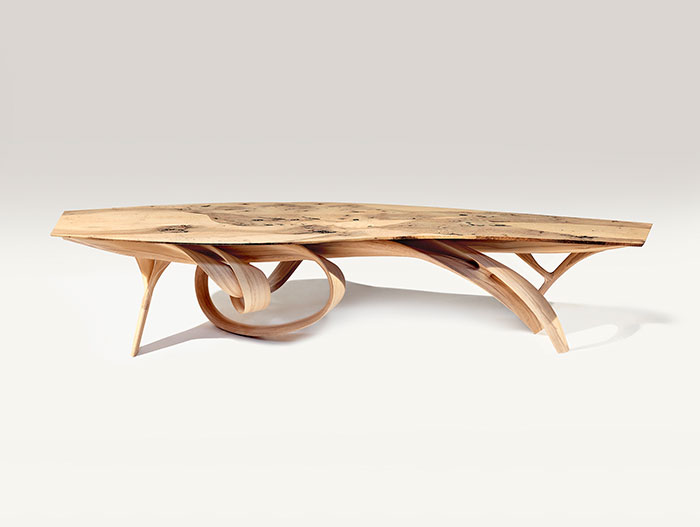 It's difficult to describe Joseph Walsh Studio's furniture pieces in any other way than futuristic and otherworldly, but the craftsmanship and passion for materials, are as earthly and natural as they come.
Photography courtesy of Joseph Walsh Studio