A great location for a contemporary house
Great architects shine when faced with constraints. GLR arquitectos were forced to overcome a steep site when designing this spectacular contemporary house Monterrey, Mexico fit for a luxurious lifestyle.
Despite presenting a number of design challenges, the impressive 17,250 square foot site, adjacent to the Sierra Madre mountains, provided the architect with lots of opportunities.
From the street, two massive oak trees rise to provide privacy and shade to the swimming pool terrace above. Due to the site's sloping nature, a massive exposed concrete wall defines and encloses the swimming pool and garden areas.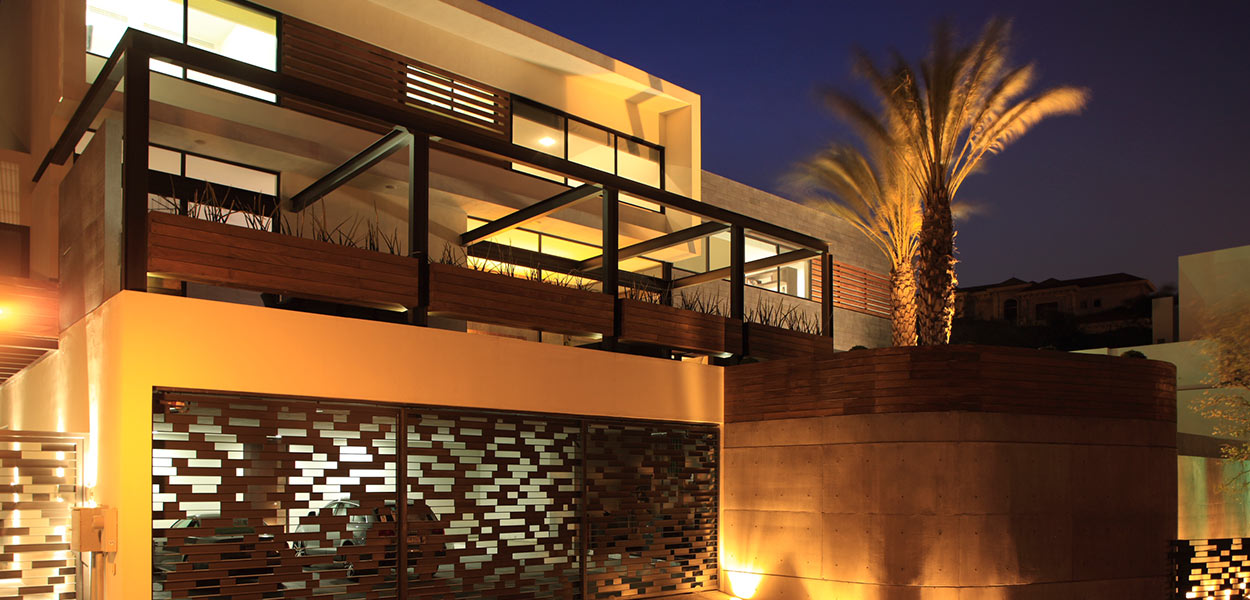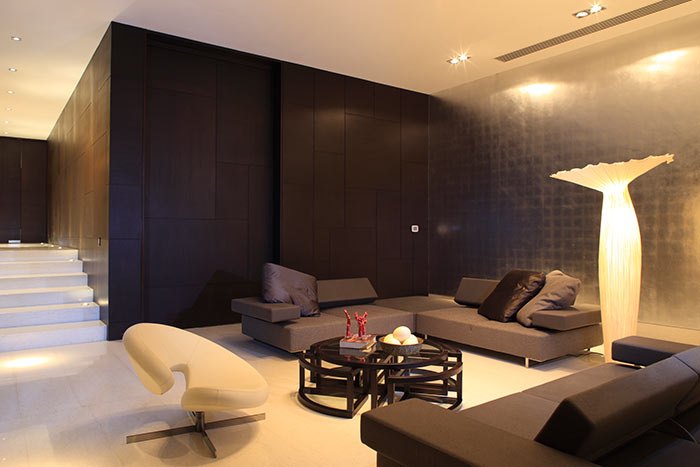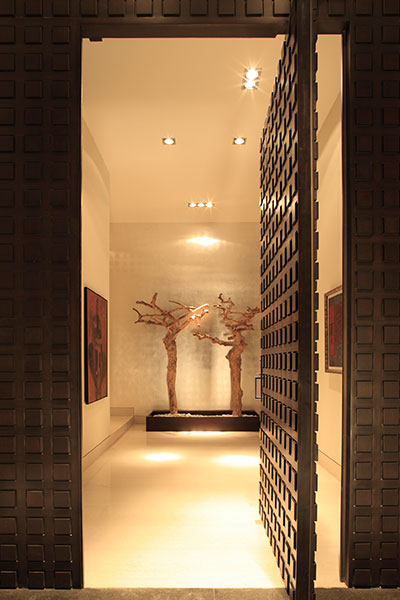 A wide exterior granite staircase leads to an intimate garden of palm trees. Directly ahead, a twelve-feet-high dark oak door provides access to the entry foyer whose fifteen-feet-high walls are covered in silver leaf. A striking sculptural piece of coconut roots, steel and rocks was designed specifically for this space.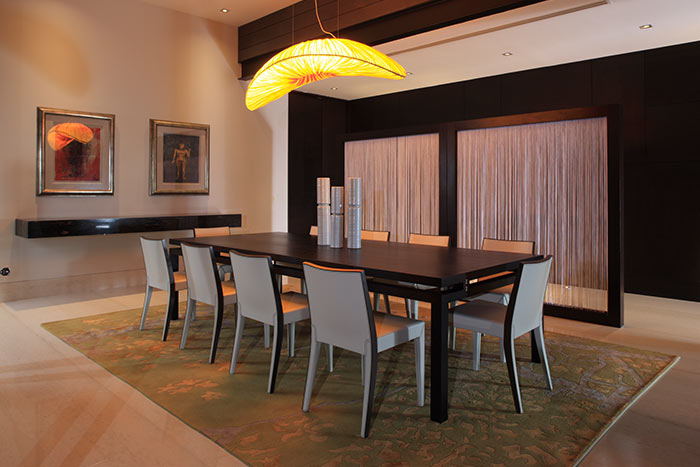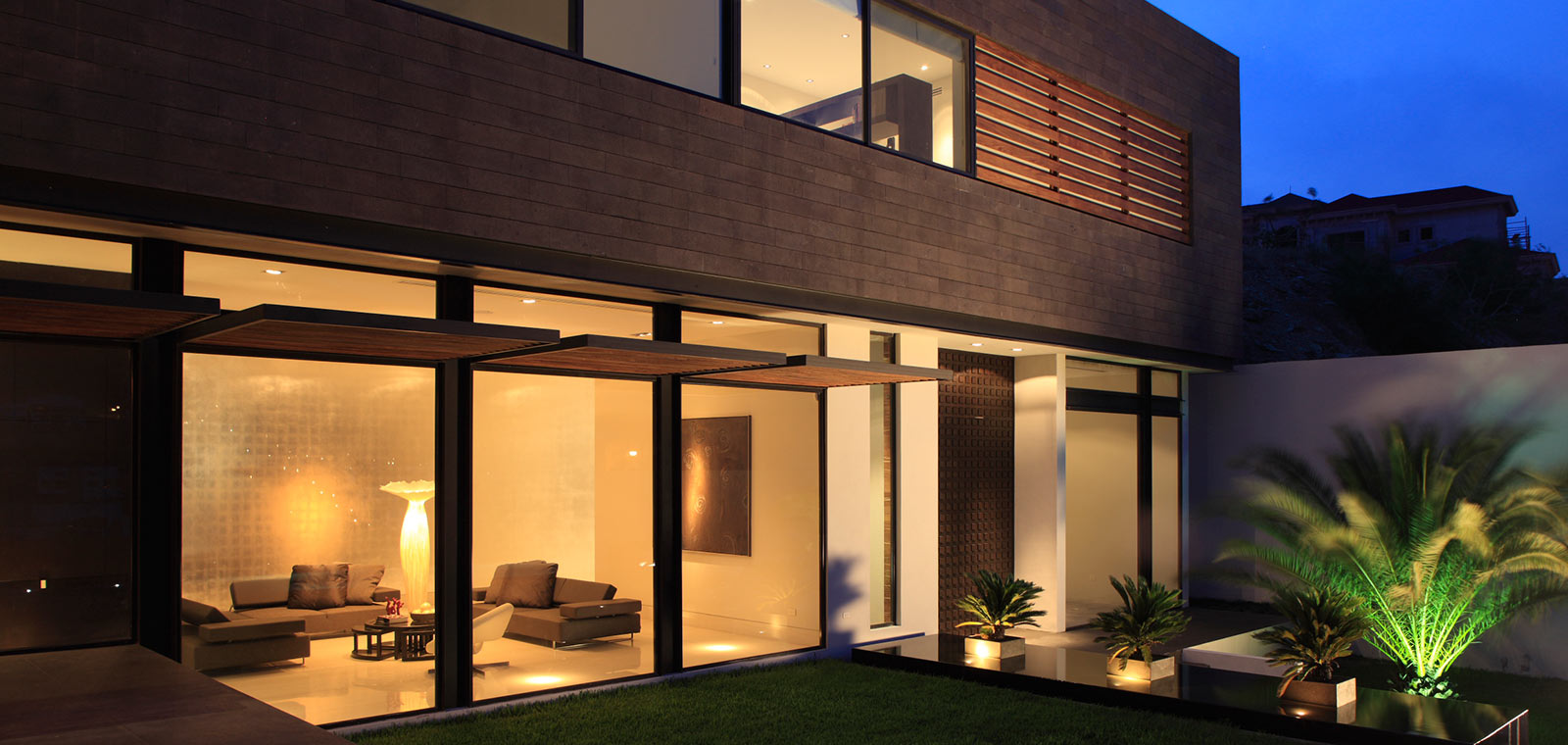 The living, dining and family rooms were designed for a luxurious indoor-outdoor lifestyle. Large windows are used to provide stunning views of the garden while seamlessly blending the interior spaces to the exterior. Subtle changes in elevation between rooms add interest to the interior layout while mirroring the site's topography.
The more private areas of the house offer access to another garden, a more recreational and less formal one, set at the highest point of the site.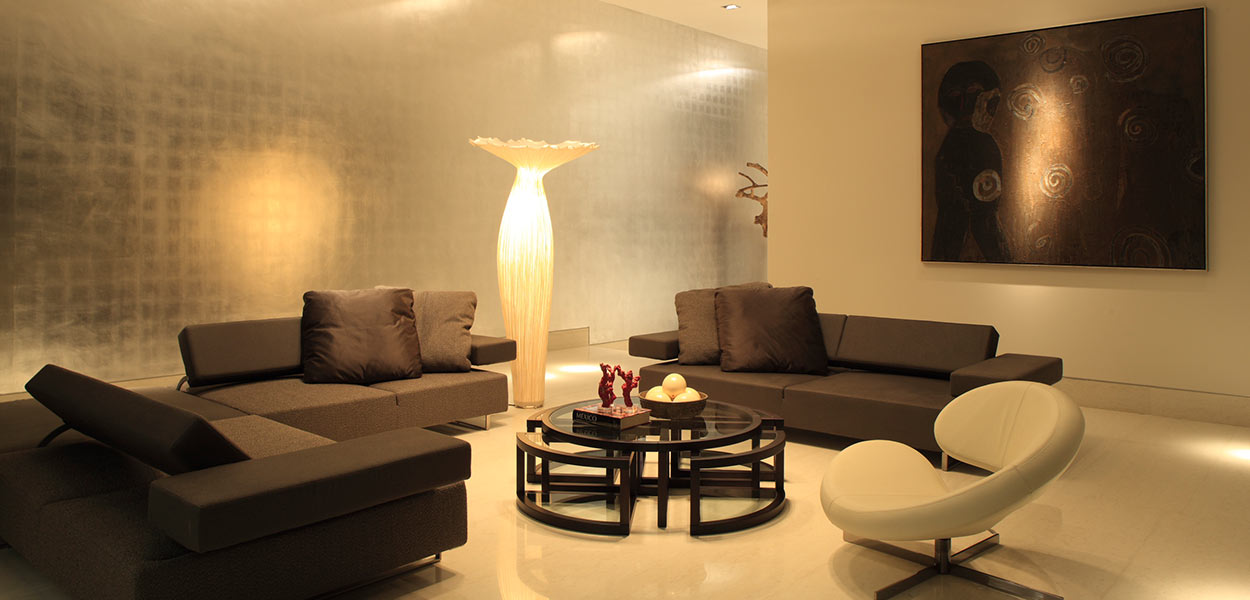 A carefully chosen palette of materials is used throughout the contemporary home's exterior: brown/black volcanic stone, IPE wood, white stucco and steel. Chromatically, both the exterior and the interior exude luxury and fine taste.
This sense of elegance that carries over from room to room, from interior to exterior, makes GLR arquitectos' contemporary home perfect for a luxurious lifestyle.
Photography by: Jorge Taboada