A dilapidated cottage transformed into a modern house
An old cottage located in Healdsburg captured the imagination of a couple moving from Boston, and with the help of architect Amy Alper, it was transformed into a modern two bedroom house.
An important feature of the restored cottage is the entry area, which blurs the line between inside and out with a concrete floor that runs right out to the rear patio.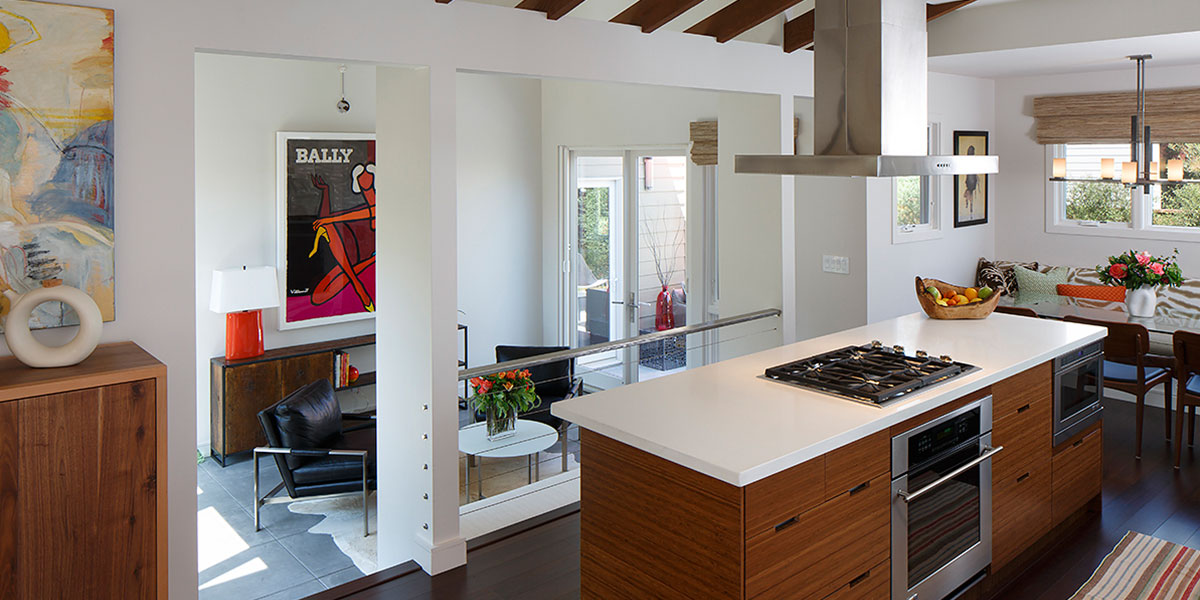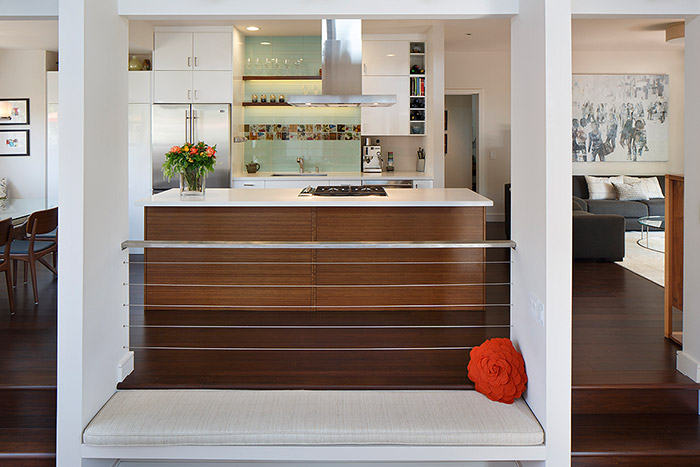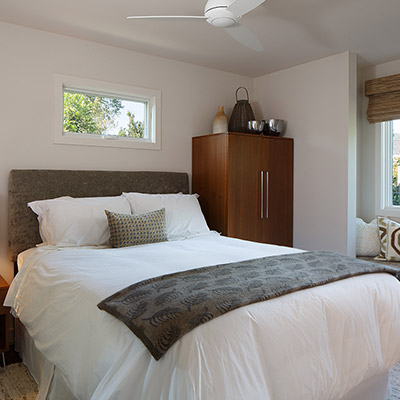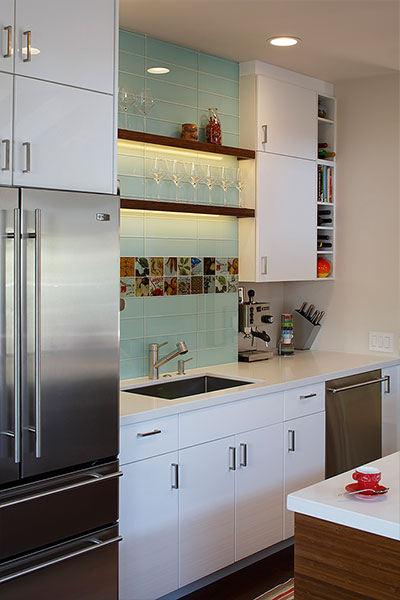 The entry area is set up as a lounge but can be easily converted to a dining area.
The living areas, kitchen, front patio and fire pit are defined by interplay of rooflines and floor levels and yet, are open to each other. The bedrooms and the spa-like master bath have an intimate and luxurious design and are awash in natural light.
Photography by: Eric Rorer