An astonishing makeover of a 1840s London brick cottage
Located in the Westbridge Road Conservation Area in Battersea by the River Thames, the house is part of a group of brown brick cottages, dated circa 1840, originally with a flat roof at the rear and sixteen pane sash windows.
Completed in May 2015, after three different stages spread out over the course of 10 years, this astonishing modern makeover by extrArchitecture presented a series of challenges.
Apart from digging a 300 cubic meter basement in close proximity to the Thames River, the main challenge for this modern makeover was to create a unified, consistent design across all the different construction stages.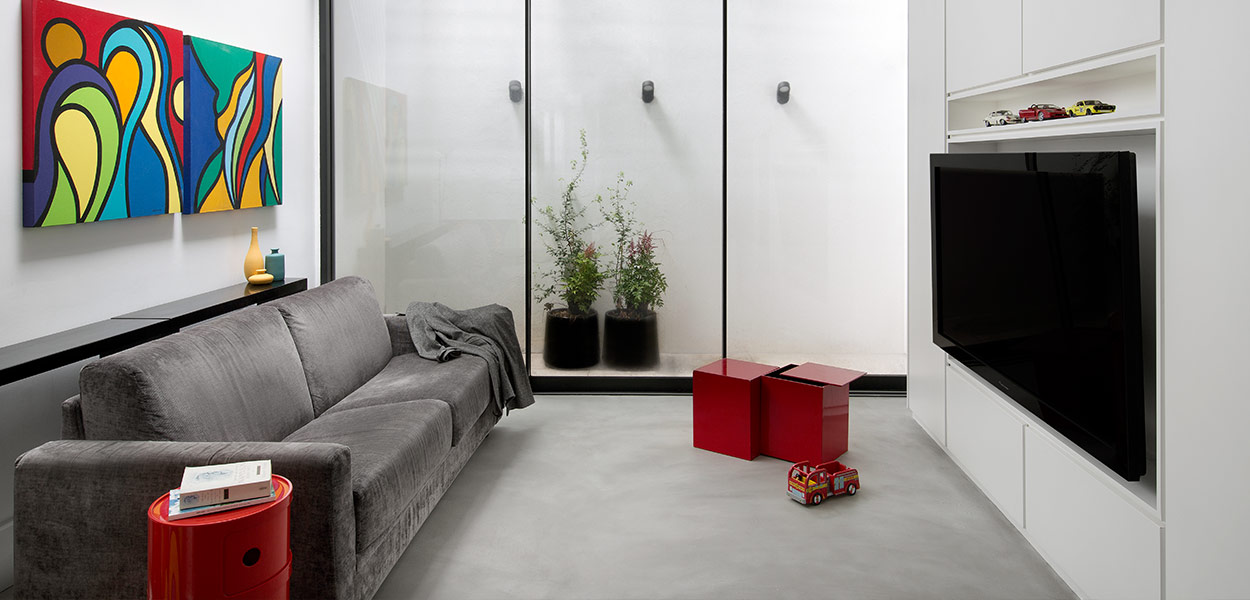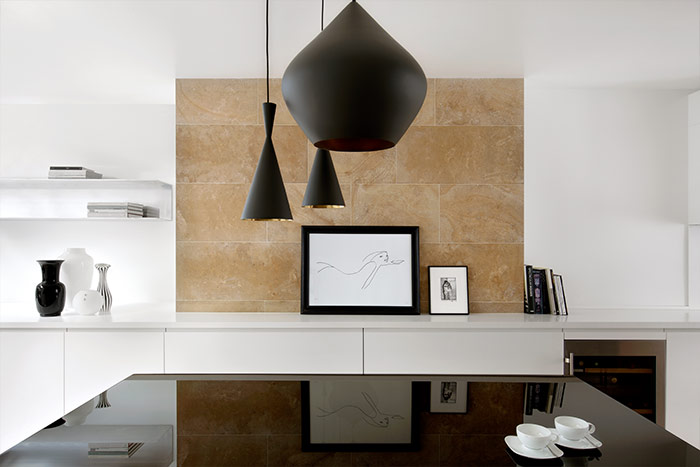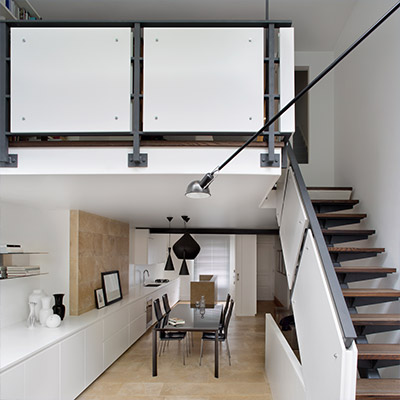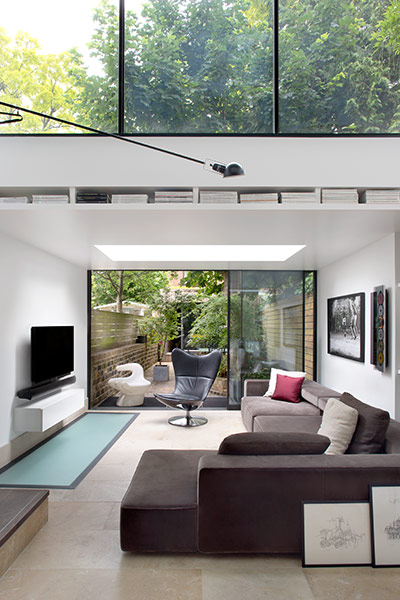 As the architects told 10 Stunning Homes: "The first impact the house makes is one of surprise: a meticulous conservative restoration to the front of the house leads into a modern open plan interior with sharp lines softened by a French honey-colour limestone floor and antique family furniture."
This approach of contrasting modern sharp lines with warm finishes and vintage furniture is often used by extrArchitecture in residential projects to avoid the aseptic white box effect.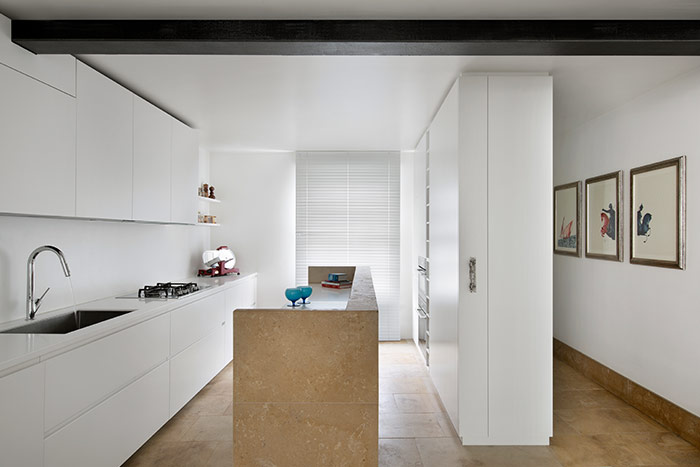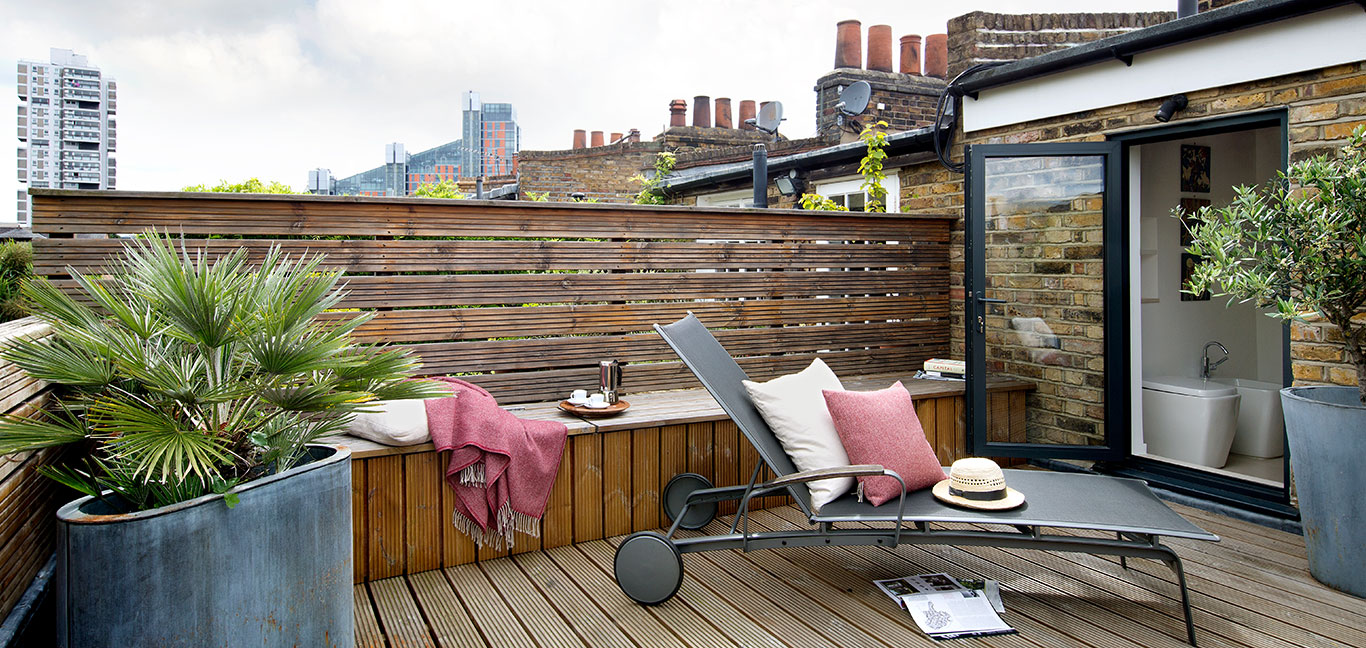 The ground floor respects modern architecture's open space rules. The different zones and functions are defined by furniture but merging one into the other.
"The bespoke ten meter long piece of furniture in white matt lacquered Betacryl forms the kitchen workspace which then transforms itself into a console for the dining space and a cabinet and bookshelves for the living area.", added the architects.
Super-slim sliding full height glass doors create the inside-outside connection with the garden to be enjoyed all year round. The studio, a wooden volume with green roof in the back garden, optically doubles up the house.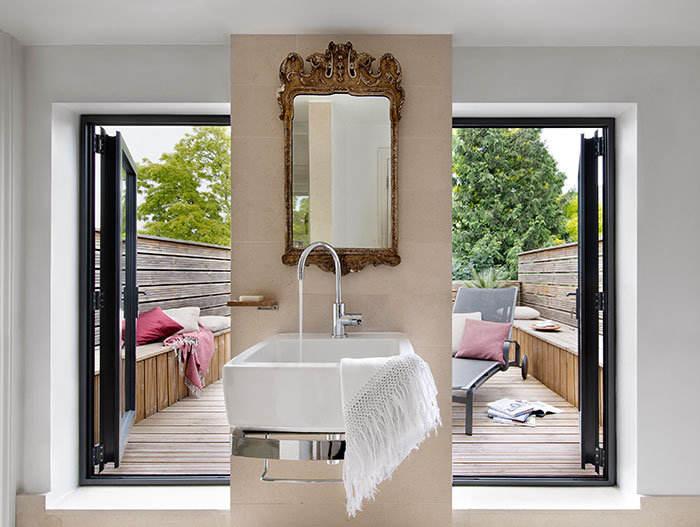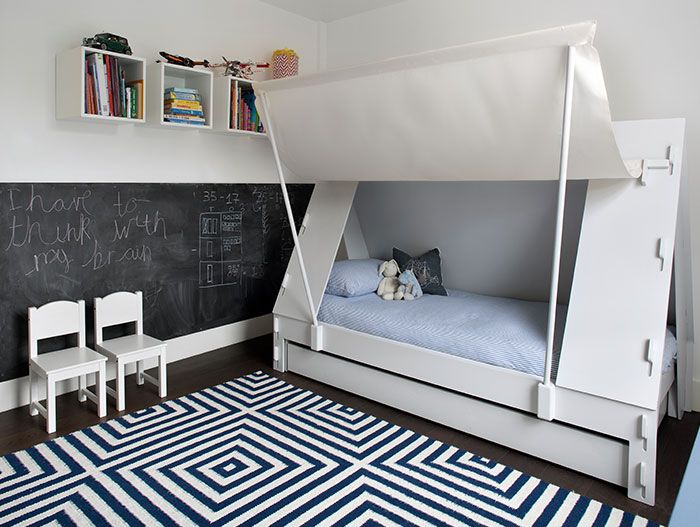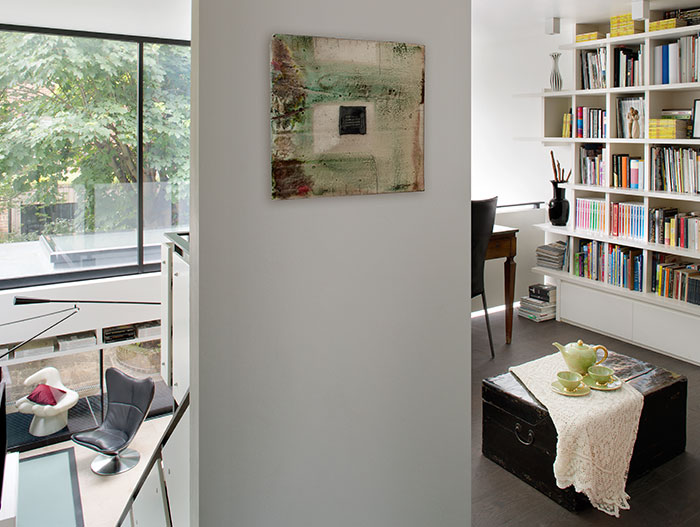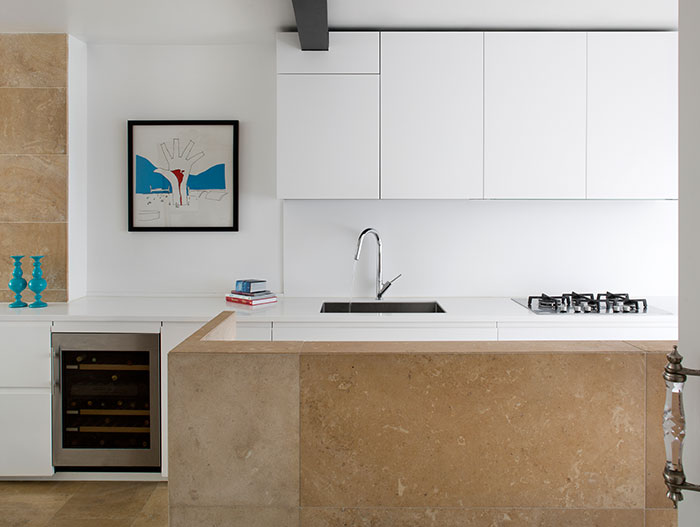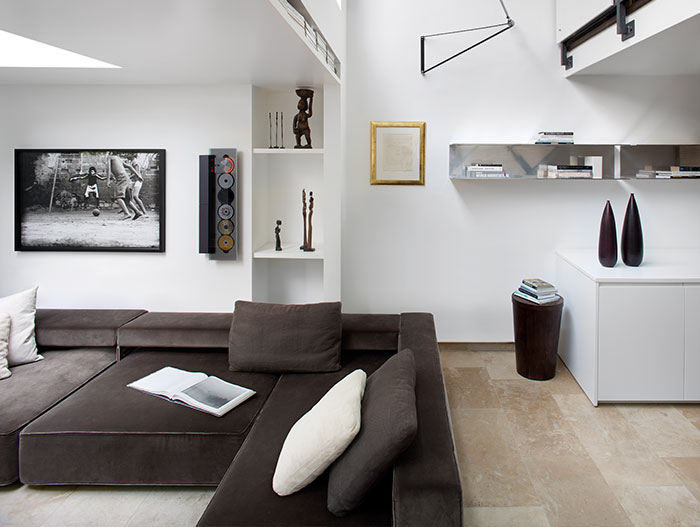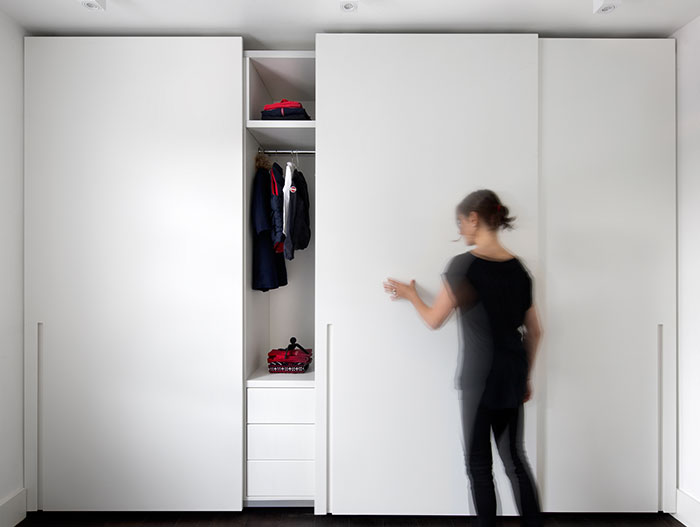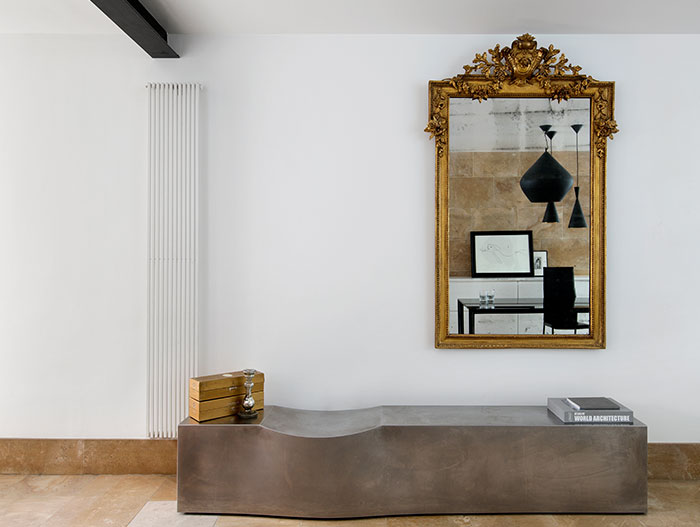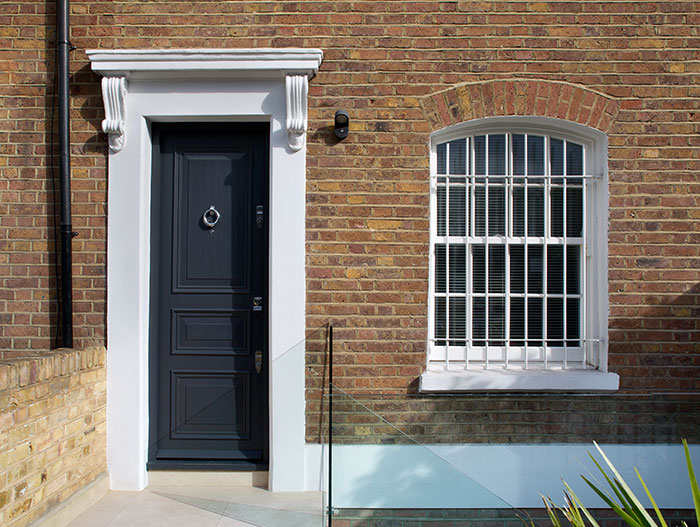 Every detail has been focused on accentuating height and light. Five meter height space between dining and living area distracts from the cottage's traditional low ceilings and creates a fluid connection between the floors. The extensive use of glass, open tread staircase, skylight and white walls fills the house with light in any season.
The basement with its three meter ceiling height, tall doors and light-well with plants is completely integrated into the astonishing renovated house.
"A meticulous study has been done on bespoke storage to avoid the natural clutter produced in a family house and to give space and freedom to each member of the family and guests," the architects concluded.
Photography by: Barbara Corsico