From the unusual to the stylish, you are bound to find it in our creative table list below
Tables are usually used for very practical purposes, but today we want to show you some of the most creative examples which would definitely become the centerpiece of any living room. So check out these 10 modern table designs and tell us which one would you like to have at your home?
King Arthur Round Swing Table
Bring the playground into the boardroom or dining room with the King Arthur Round Swing Table designed by Duffy London. Inspired by their previous and popular creation - the "Swing Table", the King Arthur Round Swing Table is a round conference or meeting table combined with colorful swinging chairs, designed to make the meetings or dinners a fun and enjoyable experience.
The Abyss Table
Experience the magical depths of the sea from your living room with this beautiful table created by Duffy London. Using sheets of wood and glass overlayed on top of each other, this unique design is concerned with depth and creates a geological cross-section as mesmerising as the sea. "I wanted to use this effect to replicate a real piece of the earth's sea bed," explained the designer Christofer Duffy.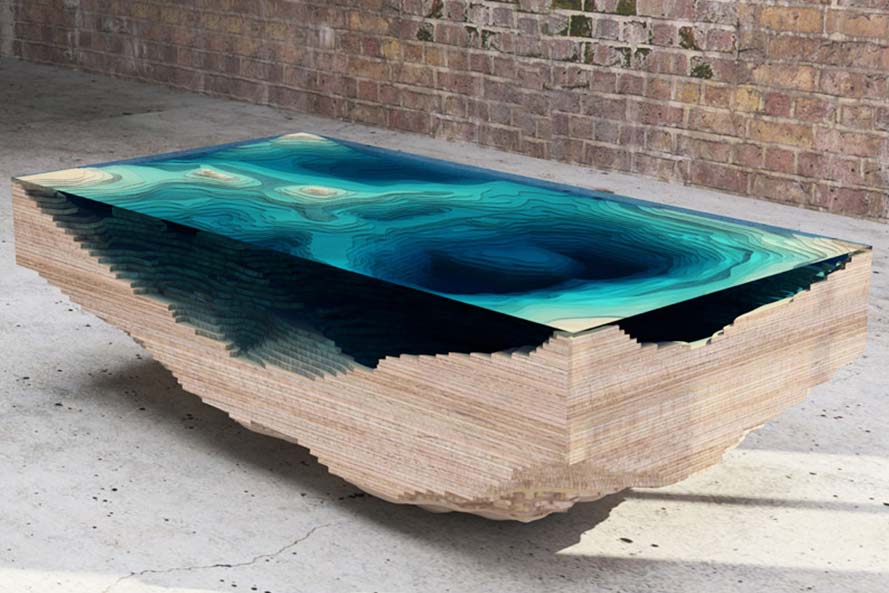 Sparkle Palace Cocktail Table
Why stick to a normal glass coffee table when you could impress all your guests with this unique table created by Minneapolis-based designer John Foster? With colorful geometric prisms that cast a unique sparkling light across the room, creating a stunning visual impact, the Sparkle Palace Cocktail Table quickly becomes the centerpiece of any lounge area. This one-of-a-kind piece can be purchased on his website for $12,000.
Kisimi Tables
Make your living room truly unique with this beautiful table made out of acrylic glass and driftwood branches. The combination of acrylic glass and driftwood is exclusive to the French design company Bleu Nature and is a true technical prowess. This collection is a surge, a slice of river frozen in time, running water stopped in its tracks. Dive into a tale of driftwood sculpted by the relentless current. Every branch is beautiful and unique in this tale.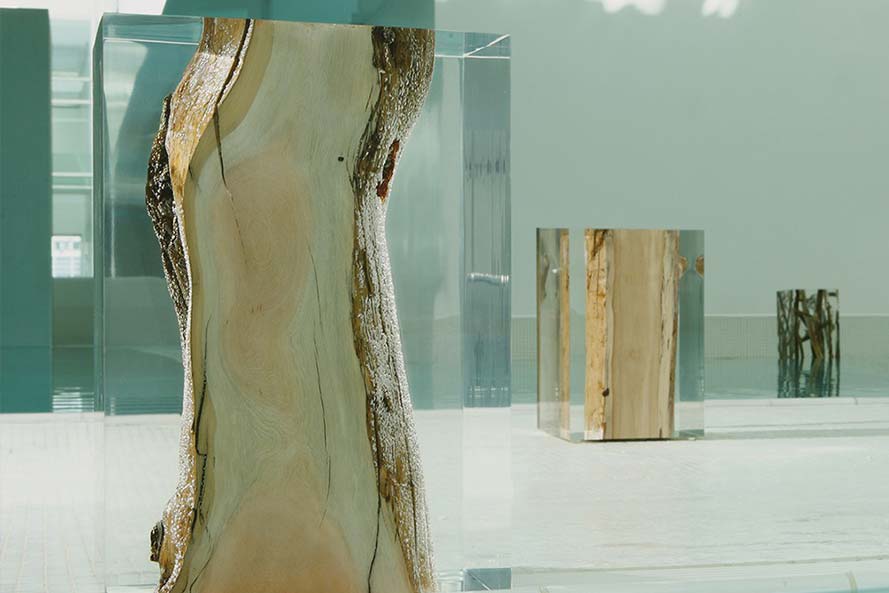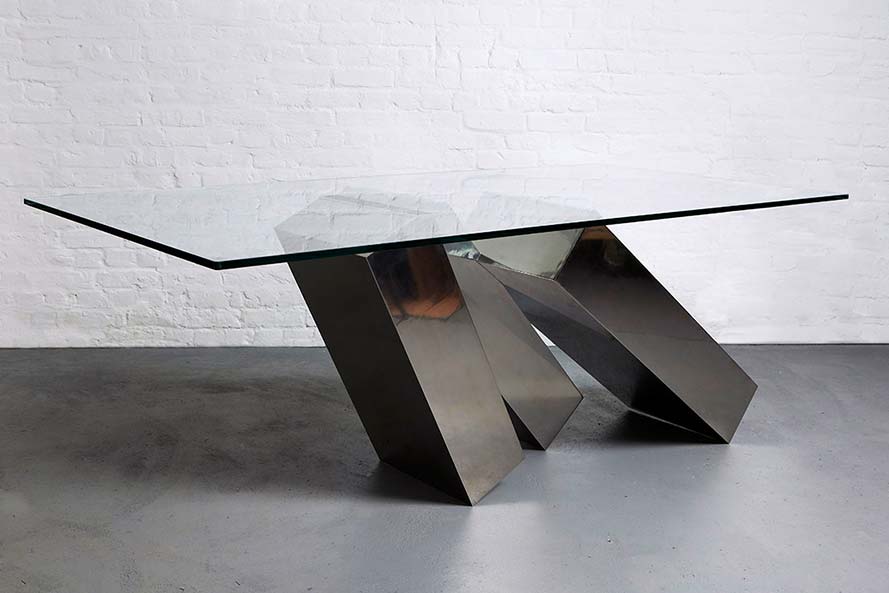 Monolith Table
Duffy London's designs are ideas-based, combining art and function and playing with the concepts of gravity, geometry and illusion. In this case, the Monolith Table takes its inspiration from The Sentinel, a book by Arthur C. Clarke. The glass seems to balance miraculously on top of toppling monoliths, which appear to be frozen in a permanent state of impending collapse. The Monolith Table is handmade from sustainable materials and is limited to 25 editions.
Stacking Nesting Coffee Tables
Making the most of your home is all about smart use of space, organization and multi-purpose furniture. This brilliant Stacking Nesting Table concept designed by Florian Krautli can be adjusted in terms of size and height and be used in a multitude of different ways. Perfect for small homes, the Stacking Nesting Table is a set of stylish big and small tables that can work as stands, chairs, drawers, trays, shelves or an additional surface in a shape of high table.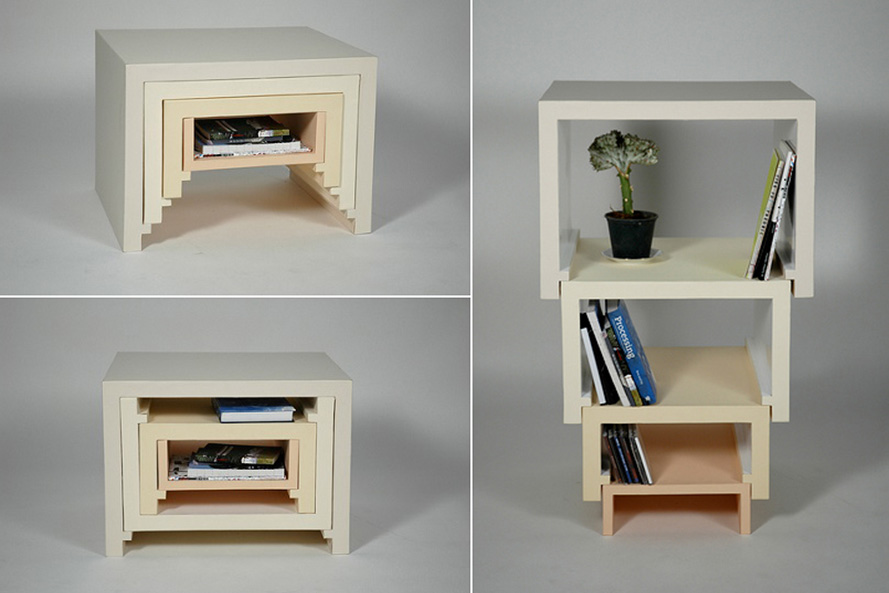 Shibafu Table
The Shibafu coffee table by Tokyo based designer Emmanuelle Moureaux combines bright colored legs with a transparent top for a stunning visual effect. This amazing table consists of 56 brightly colored acrylic sticks, embedded randomly into a piece of transparent acrylic. The sticks support a transparent acrylic panel, while refracting and reflecting light as if they were soaking under water. They seem to appear, disappear, and even bend at times, depending on the angle you look at the table.
Amethyst Table
This amazing vintage amethyst geode table gilded in 18-karat gold will quickly become the centerpiece of any house. Simply rare and exquisite, with a custom base to raise glass top an additional 6" dining table height, this jewel is a one-of-a-kind dining room table. Offered by JVB Interiors on 1stdibs.com, this beautiful table can be purchased for $93,000.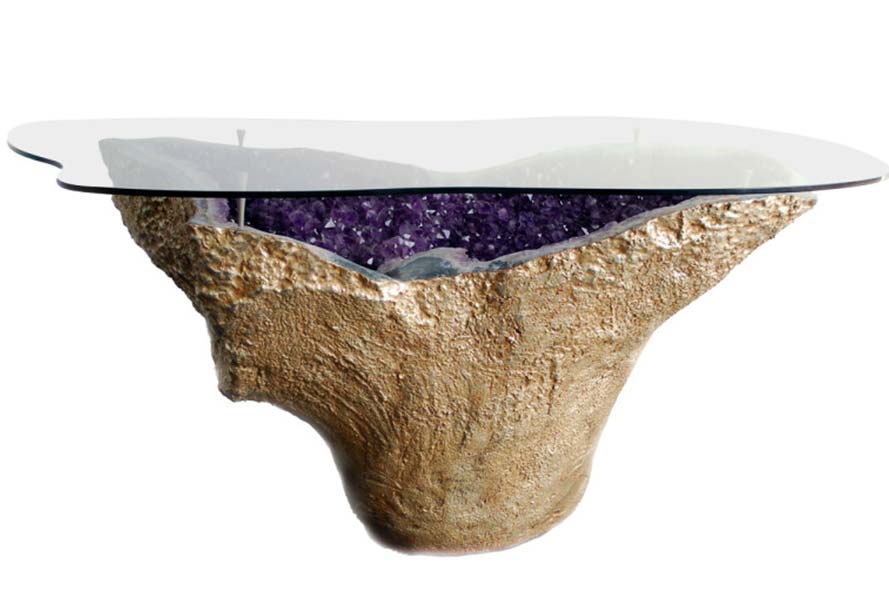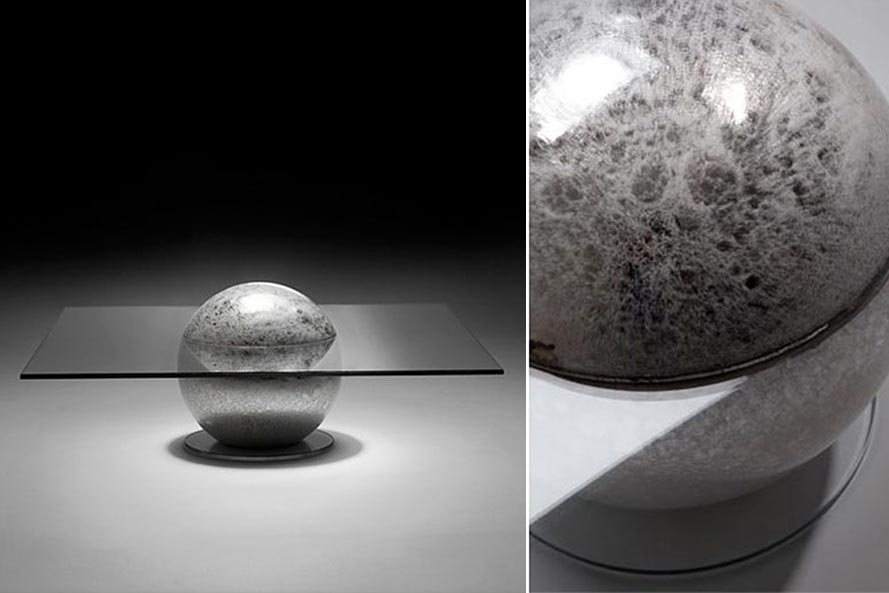 Moon Table
If you want to enrich your interior design by a charming item then this stunning coffee table designed by Liana Yaroslavsky is something you should take into consideration. The table is named La Luna and it's a glass table that includes in its centre a spherical moon that seems to be made of stone. If you are also charmed by this coffee table then you can find more information about it on Liana Yaroslavsky's website.
Pebble Coffee Table
Furniture should be both functional and beautiful and this is exactly what designer Mikhail Belyaev has achieved with his Pebble Table. Inspired by nature, the furniture piece consists of a glass surface continued below with a sleek storage section. The table can be used as a working surface or as a place to serve coffee. You can store a variety of items in the compartment below, but since everyone can see what you are storing inside, you will want to make sure it isn't cluttered.