Fun and practical kitchen utensils
We're all familiar with the basic utensils and accessories we usually need in the kitchen, things like knifes, cutting boards and can openers. But wouldn't it be nice to have more efficent tools for certain tasks that are otherwise repetitive and difficult to do with the traditional utensils? Today we are presenting 10 cheap kitchen utensils that will make cooking more efficient and fun.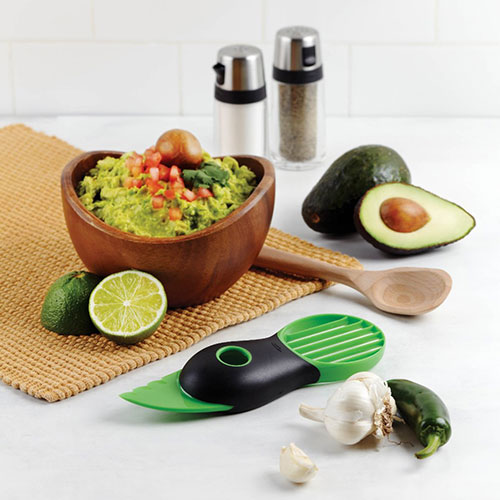 Price: $9.99
Split, pit, slice and scoop avocados safely and effectively with the Oxo good grips 3-in-1 avocado tool. The plastic blade easily cuts through the skin and fruit of the avocado, without being sharp to the touch. The pitting tool allows you to quickly remove the pit with a simple twist. Scoop out the rest of the fruit into perfect slices with the simple and efficient fan blade.
Buy now
Price: $24.99
The Prepworks counter edge poly cutting board with integrated removable bin collects food and scraps and collapses for easy storage. The bin slides easily into place and features a seal between board and bin to ensure liquid does not fall on the floor. The bin has a 4-cup capacity and the board features an L shaped edge design that fits over a sink and counter.
Buy now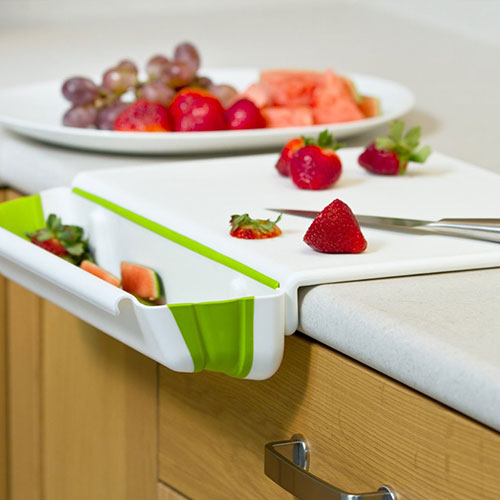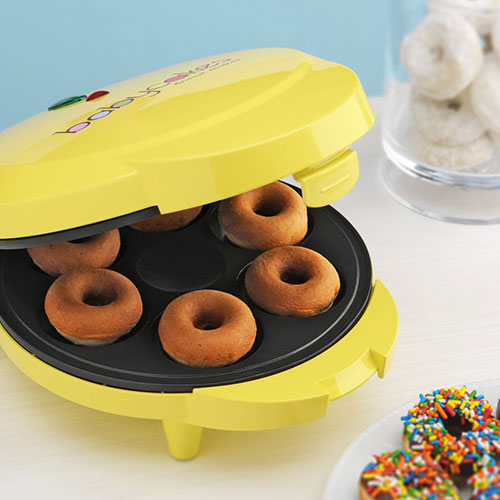 Price: $43.99
With the Babycakes Doughnut Maker you'll enjoy delicious cake-style doughnuts in the comfort of your own kitchen. Bake 6 mini doughnuts in about 4 minutes, then add your favorite toppings or sprinkles. Because the donuts are baked, not fried, they are lighter and healthier.
Buy now
Price: $12.95
iPerfect Kitchen's Envy Spiral Slicer quickly transforms whole raw foods into long thin strands. With this kitchen utensil, you can turn firm fruits and vegetable into low carb "pasta" dishes as well as create beautiful salads.
Buy now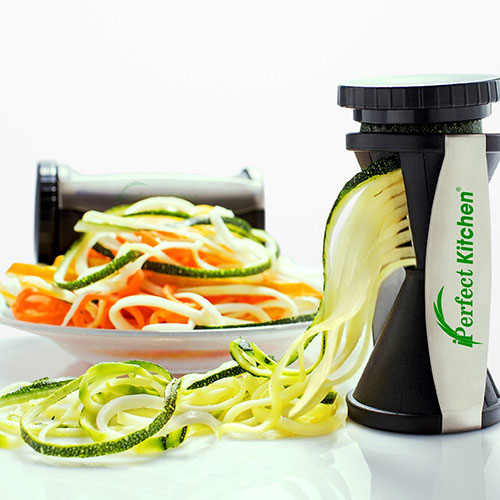 Price: $13.99
The OXO Good Grips Corn Stripper features a container that catches the kernels as they are stripped from the cob. Simply push the Corn Stripper down the length of the cob and the kernels collect in a convenient 1/2-cup capacity container. Kernels can be poured out of the top hole of the container into a bowl on onto a plate.
Buy now
Price: $11.97
DeLaine's Rock and Roll Garlic Duo is all you need to quickly and easily prepare garlic for your favorite meals. The press is incredibly efficient. Simply apply downward pressure and press side to side to push the garlic cloves through the fine mesh. Peeling is just as easy. Simply drop a whole clove in the tube, roll with your palm and presto, it's fully peeled.
Buy now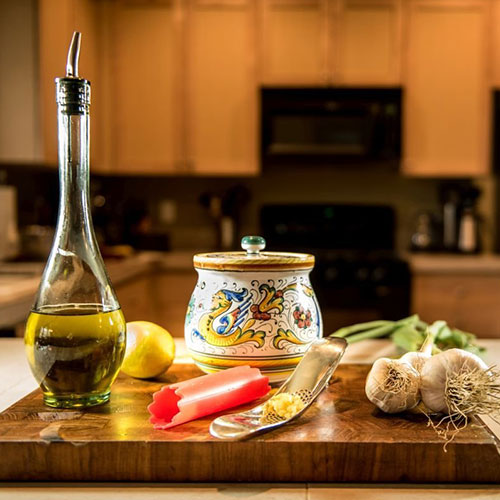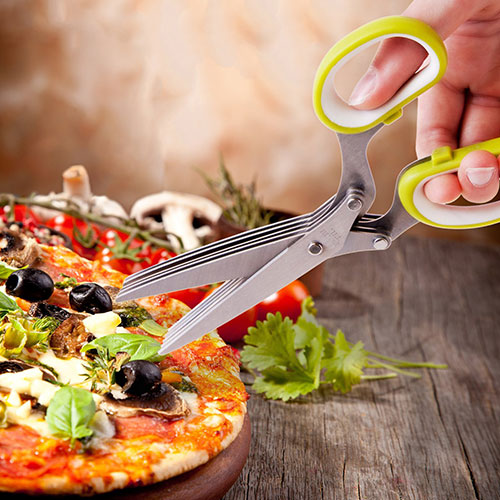 Price: $11.95
Say good-bye to tedious cutting and chopping. The Jenaluca Herb Scissors is a time-saving utensil that uses five shear blades to chop fresh herbs quick and easy. You can snip herbs directly onto pizza, salad, casseroles and soups.
Buy now
Price: $15.95
These innovative spoons have a versatile design to fit in any containers including those with narrow openings such as spice jars. The set is tied together by a chain that is easy to remove and put back for either individual use or convenient nesting storage.
Buy now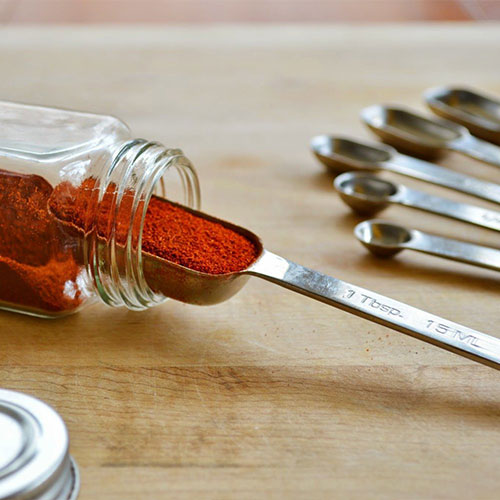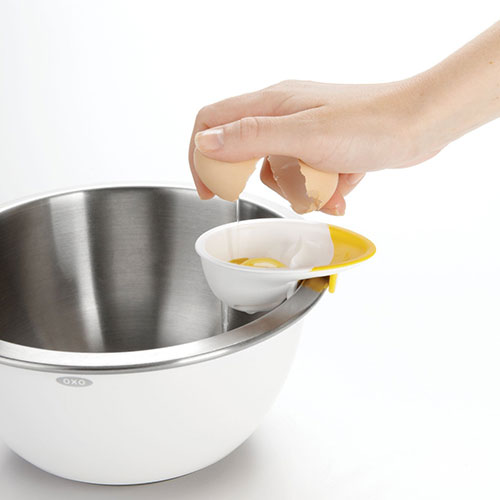 Price: $4.95
Prevent messes with the OXO Good Grips 3-in-1 Egg Separator. Simply hook the Egg Separator onto the side of a bowl and instantly have a perfect edge for cracking eggs. The base of the Separator catches runaway pieces of shell and prevents drips from running down the outside of the bowl onto your counter or table.
Buy now
Price: $5.45
All Ware Stainless Steel Pineapple Easy Slicer will peel, core, and slice a fresh pineapple in 30 seconds. This kitchen utensil removes perfectly formed rings while leaving the core in the shell.
Buy now