A stunning renovation project
Washington Place is an urban interior renovation project by Stelle Lomont Rouhani Architects, who transformed this small apartment with the owner's youthful energy in mind.
The use of bright color accents and modern furniture gives the apartment a very chic and creative feel.
As you enter the living room, you are taken aback by the airy feel of this apartment, elegantly designed in a black & white color palette. The colorful yellow and blue chairs offer the apartment a modern and youthful feel and liven up the the hallway.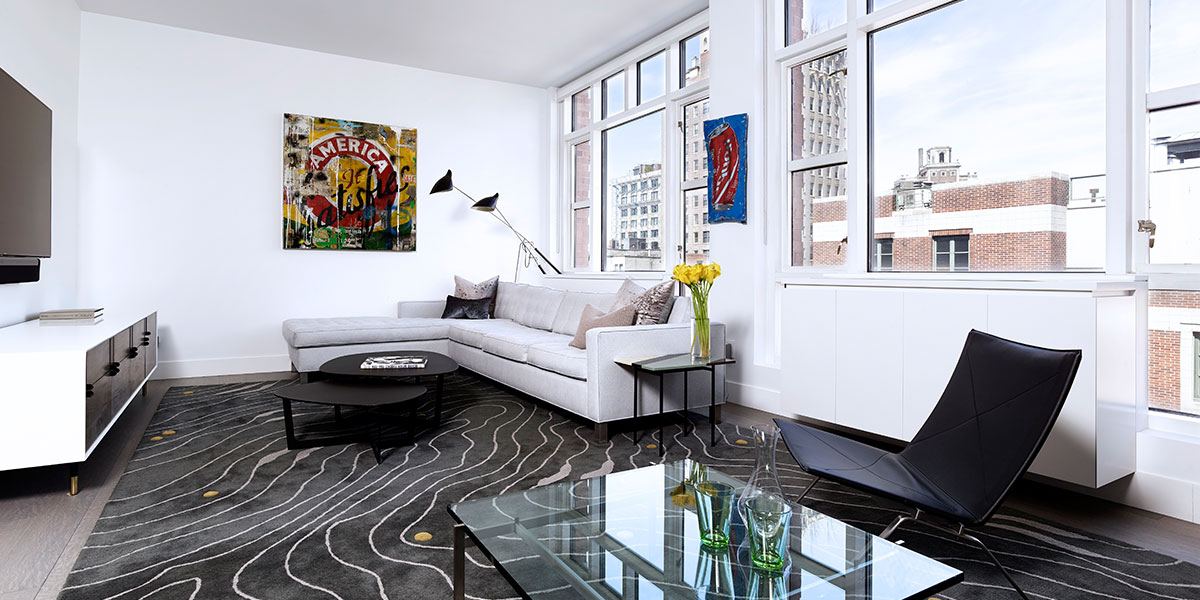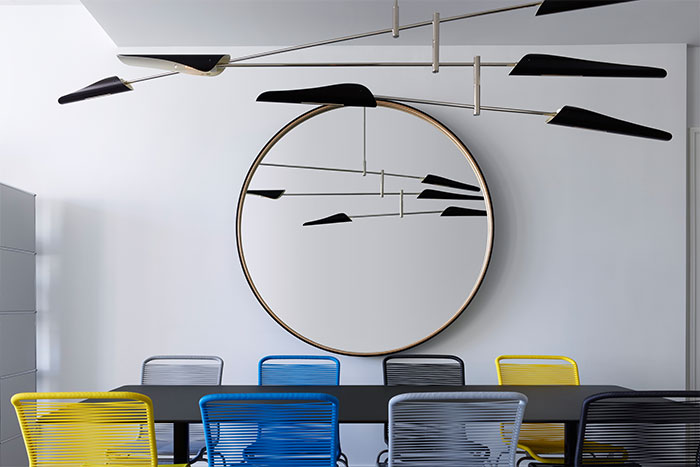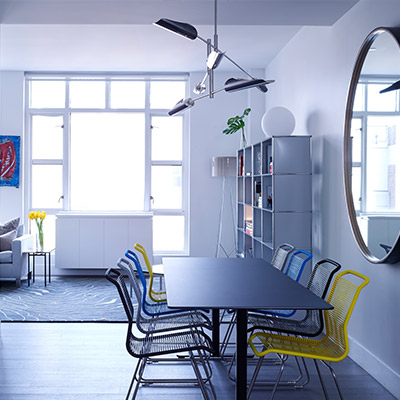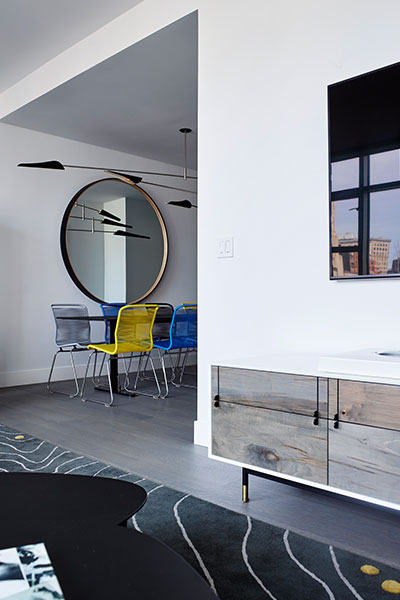 Playful colored accents
The owner's curated artwork and collections are accommodated in the space design and furnishing selections. The careful attention to detail and lack of clutter gives the home an open feel, that exceeds beyond its square footage.