A narrow house in Tokyo for a young couple and their cats
Japanese studio YUUA Architects & Associates has managed to build a house into a 2.5-metre-wide space between two existing Tokyo shops.
Built for a young couple and their cats, the property measuring 2.5 meters in width and 11 meters in depth is located in the Thoshima-ku area of Tokyo. As the architects told 10 Stunning Homes, the concept behind the 1.8m house was "A house with playfulness where people and cats live happily".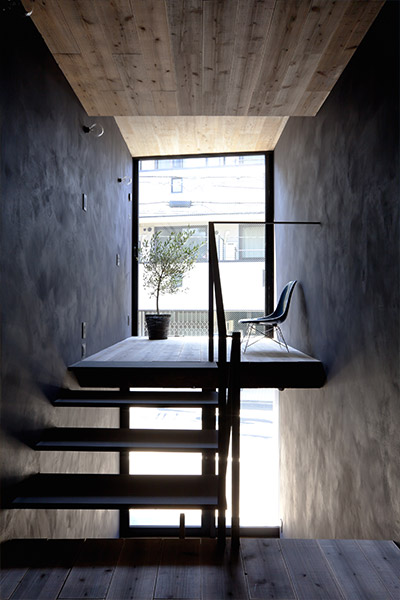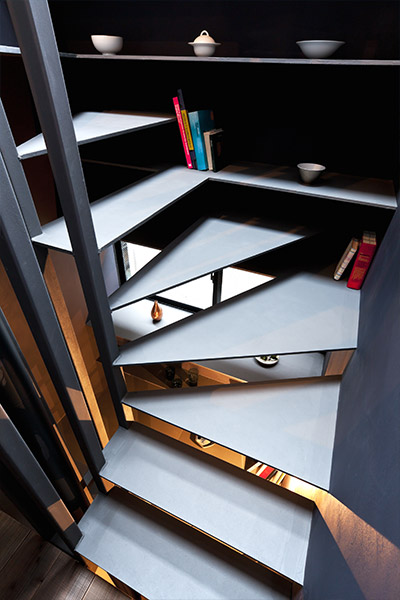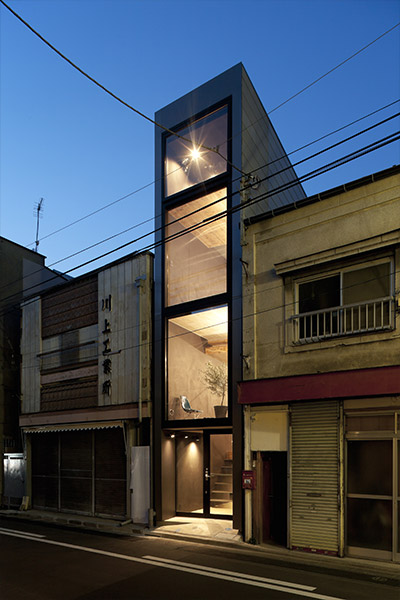 The biggest issue with these kinds of properties is ensuring plenty of light penetrates the interior, which is why architects often include double-height living spaces and high-level windows in their designs.
"This small and narrow piece of land is a typical "eels' bed" site, where one can reach his/her arm from left wall to right wall even though buildings stand very tight and compact next to one another."
The house is divided into four storeys: a semi-sunken storage basement; a study area and bedroom on the second floor; an open-plan kitchen, living room, and dining area on the floor above; and a bathroom, terrace, and bedroom on the topmost level.
However, each floor steps down in elevation from the front of the house to the rear; the raised half floors at the front of the house block views into the home. The main staircase is located at the back of the house and illuminated by natural light from the above skylight. A secondary staircase leads down to the basement.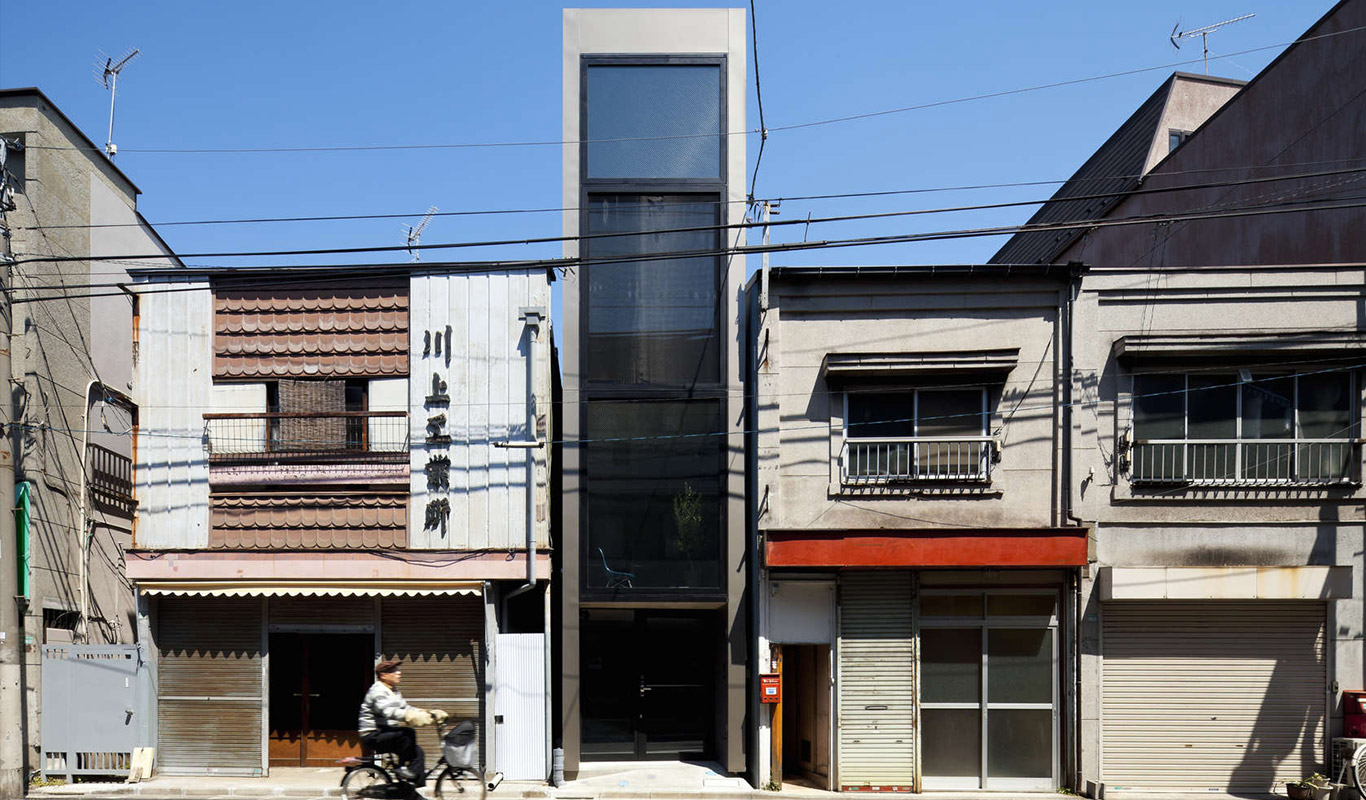 "Light and air brings psychological utility, and deep and calm color gives sense of depth to the space. Texture of materials, such as scaffolding boards and marble dust paintings will be an accent to interior of the house. Open shelves placed around the stairs and in the kitchen will provide the spatial openness", said the architects.
The narrow house has a steel frame, but there are few traces of this within the building as architect Madoka Aihara explained: "Structural design was developed by fully considering the singularity of the building shape. Columns and beams were limited to maximize the interior space."
Despite its small proportions, this Tokyo house is not the narrowest in the world - with a property in Warsaw, Poland, measuring just 1.22metres wide understood to have that title. But regardless of records, this narrow residence is a brilliant example of ingenuity, a testament to the architecture studio's expertise.
Photography by: Sobajima, Toshihiro