Joki Hanging Crow's Nest is functional, yet playful
If you are searching for a way to give your kids' room a more playful and creative feel then this product might be just what you were looking for. Created by La Siesta, the Joki Hanging Crow's Nest makes for a great addition to any kids' room. Designed for children ages 3 to 9, this adorable hanging nest hammock is available in 5 colors: cherry, dolphy, froggy, sunny, lilly. Securely hanging from your ceiling, a tree, swing set, or even a beam, the Hanging Crow's Nest can be used both indoors and outdoors.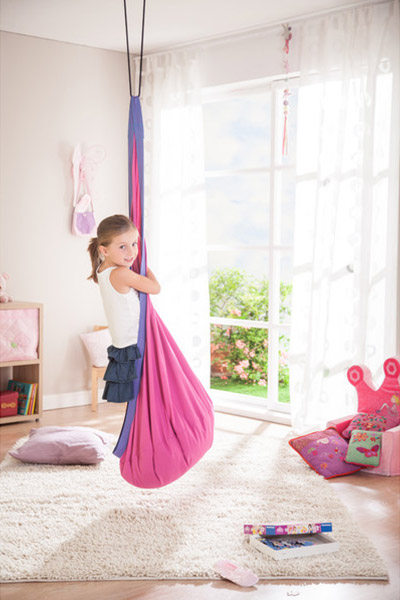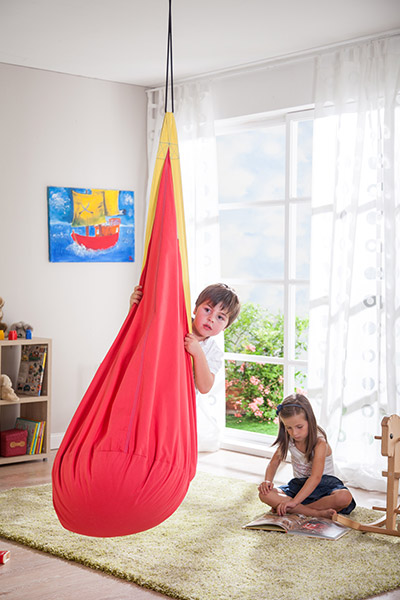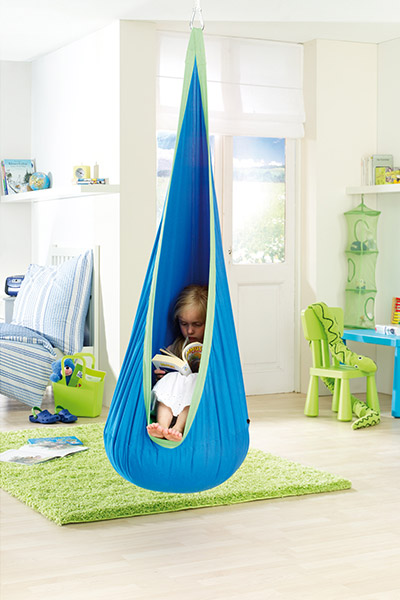 Children can use the Joki Hanging Crow's Nest as a seat and gently swing or decide to cocoon themselves with their legs inside. The large integrated soft 100% polyester cushion makes the crow's nest very comfortable, making it a great place for kids to play, read and even take a nap. Should you be concerned with the product's durability, La Siesta advertises that the hanging nest hammock's high-quality cotton material is long lasting under normal usage.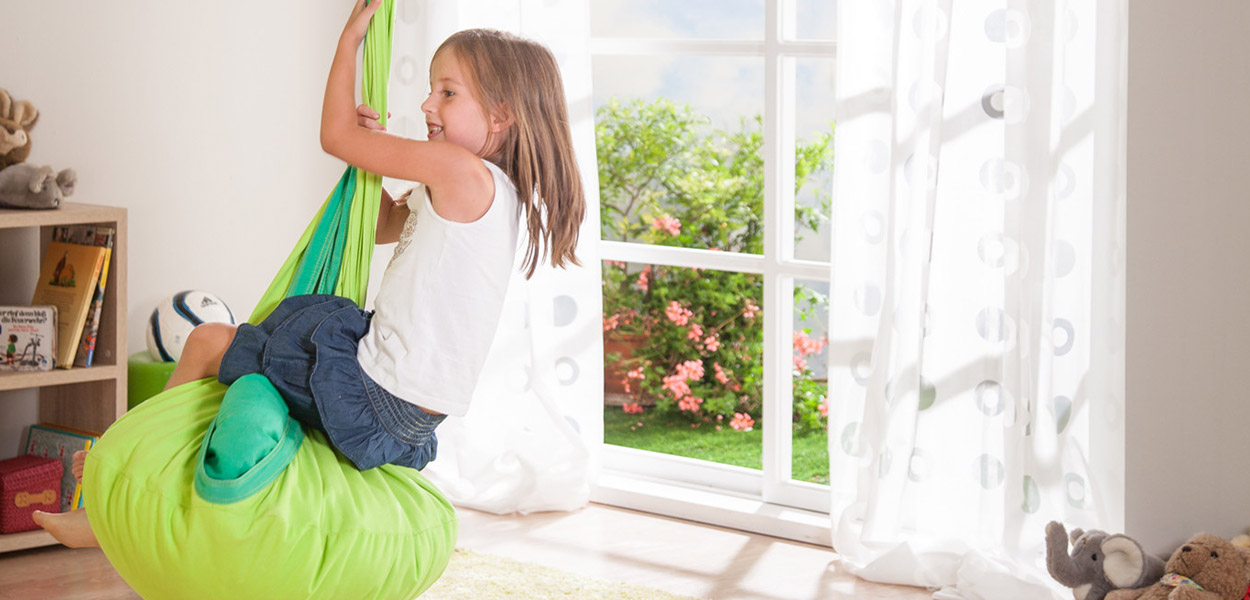 The hanging nest hammock also helps kids to keep good posture as well. In fact, it does so well with helping kids maintain posture that the product has approval from the German Federal Association for the Promotion of Posture and Physical Exercise. Measuring 150cm in height and 70cm wide at base, the Joki Hanging Crow's Nest has a set weight limit of 80kg or 175 lbs. The outer material can be machine washed on cold gentle cycle.
If you are interested in purchasing the Joki Hanging Crows' Nest, the product is available here.
Photography courtesy of La Siesta