Rafa-kids shelving collection is functional, yet playful
The Rafa-kids shelving collection consists of 4 pieces (S, M, L and XL shelf), made of Finnish birch plywood with powder coated metal elements. The four wall shelves are designed to help store and display your little one's favorite books or toys and can be customized with magnets, hooks, clips and hangers.
Blending functionality with playfulness, Rafa-kids' collection is truly one-of-a-kind.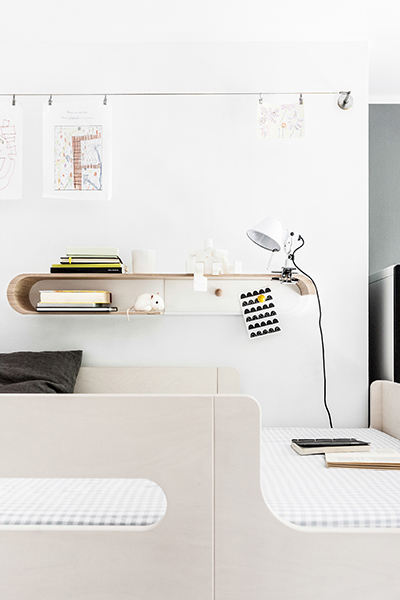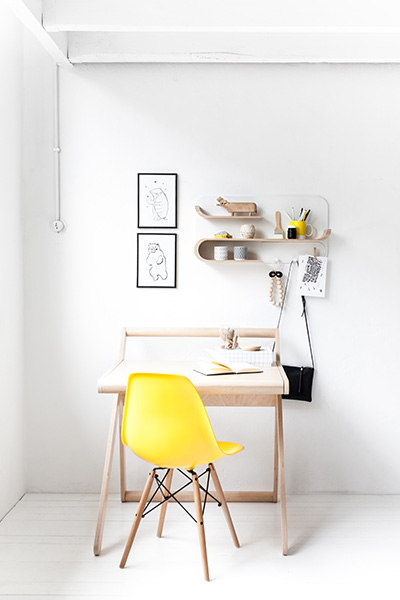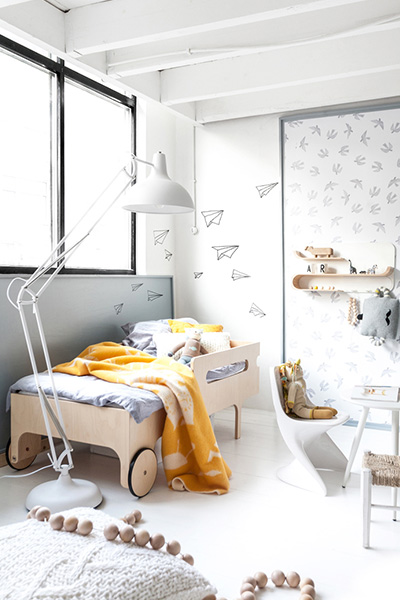 The S shelf is the smallest piece of the collection, measuring only 90x12cm. A small metal plate allows you to easily attach your child's pictures or drawings with the help of a magnet.
While the S shelf features one small metal plate, the M shelf has a larger plate with three additional hangers, making it suitable for placing a backpack, jacket or other accessories.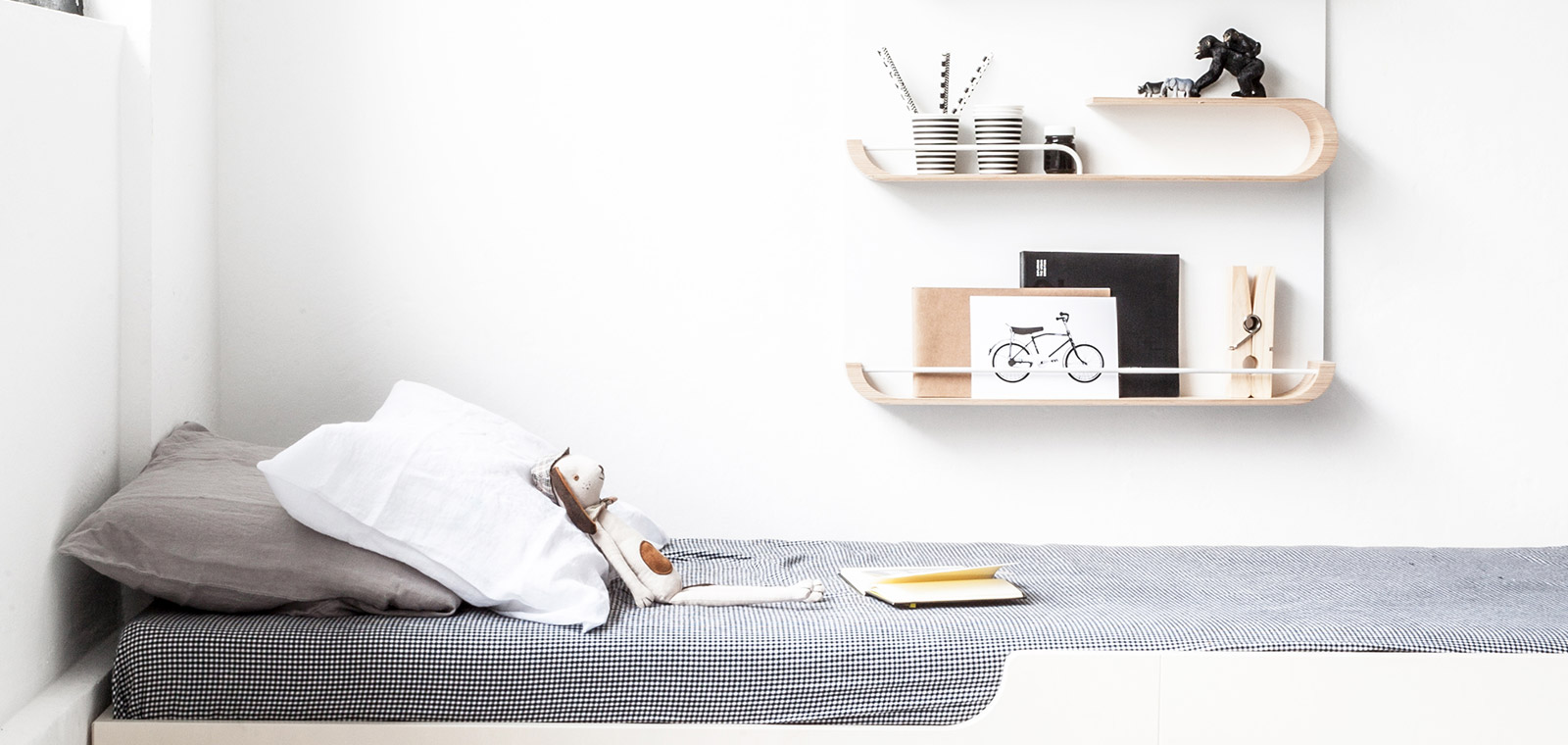 The L shelf is deeper than the others in the range and can be used for storing baby accessories, hanging clothes and displaying little toys.
The XL shelf is the most complete shelving solution from Rafa-kids' collection. Measuring 140cmx70cm, the shelf is incredibly versatile, allowing you to exhibit comic books, magazines, picture frames, mugs etc.
Prices for the Rafa-kids collection start at €15,00 for the S shelf and go up to €445,00 for the XL.
Photography courtesy of Rafa-kids