A bath concept in an open steel frame
Designed by Tesseraux + Partner and manufactured by Bette, the BetteLux Shape collection is a new line of free-standing baths, washbasins and accessories, inspired by the 'inside/outside constructions in modern architecture'.
The bath is enamelled on both the inside and the outside, in either white or black, and placed into powder-coated colored steel frame. The steel frame has a supporting role and also provide design options via a well-thought-out color concept.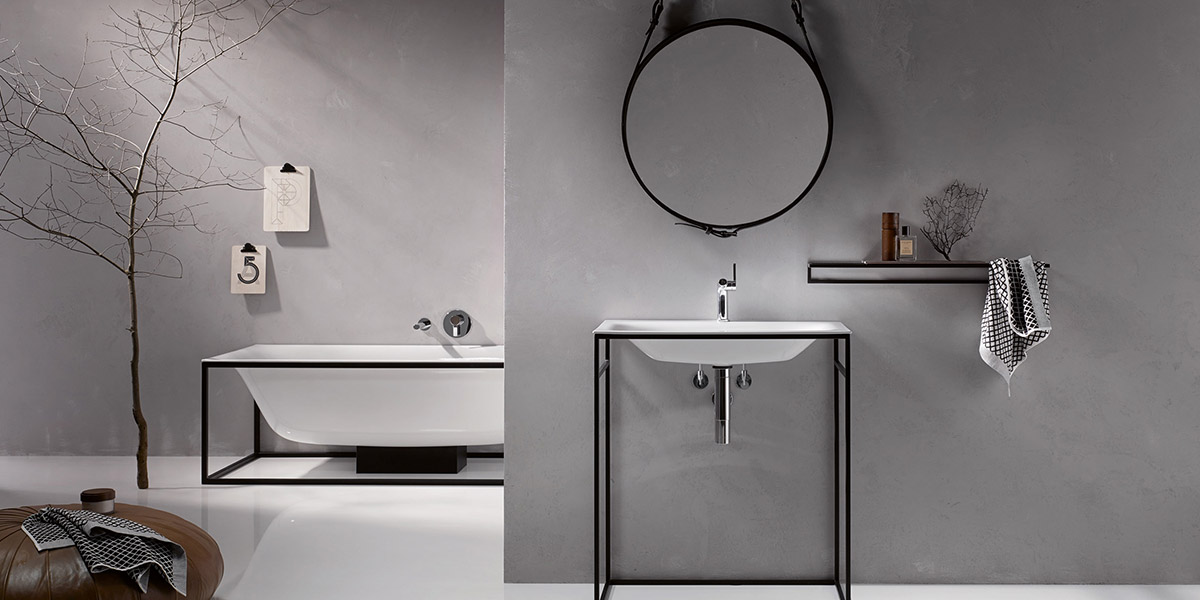 Uniform bathroom design
Besides a framed bath and washbasin, the BetteLux Shape collection includes a standing mirror, a stool that can also be used as a small table and a wall-mounted towel holder to which various shelves can be added. Like the tub, the washbasin and the accessories embrace the steel frame idea, creating an elegant, uniform bathroom design.
Stylish and functional, BetteLux Shape collection is available in several different colors. The powder-coated support frames can be purchased in white, black, taupe, mint, rose or blue sky, while the color options for the bath and the washbasin are black and white. The shelf and seat of the stool are made of oak and are available in three colors: natural oak, cream and mocca.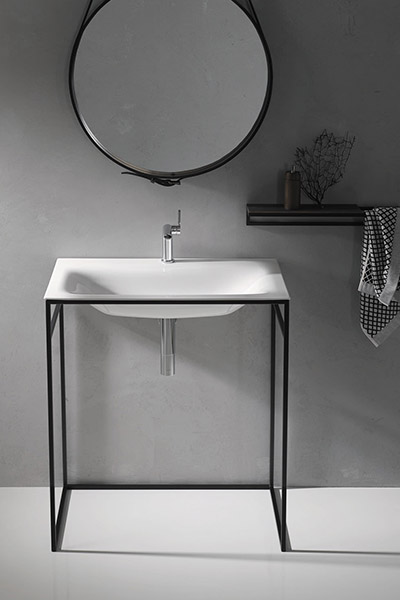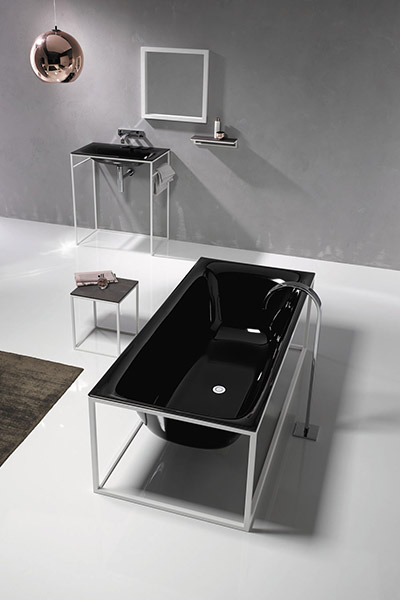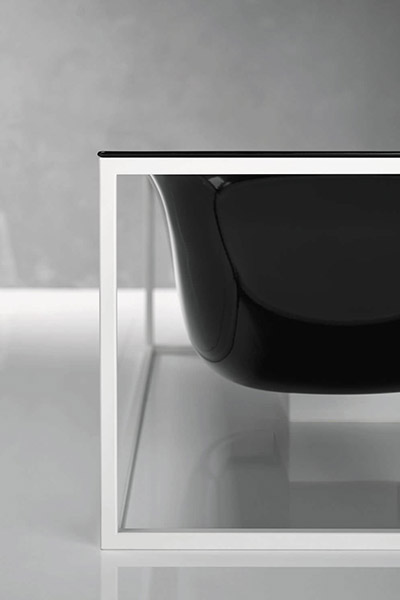 No visible overflow
Despite its thinness, the stability of the steel/enamel material allowed the manufactureres to create an elegant shape, visible from all sides, and perfection in the detail.
The design of the bathtub did not allow for a visible overflow. To avoid bathroom floods, a completely new type of hidden drainage and overflow system had to be developed to regulate the level to which the bath can be filled. The system monitors the water column in the bath. If the column rises above a defined level, a valve opens the drain for 15 seconds.
Previewed at ISH, the BetteLux Shape range has already won several awards. For more information about the collection, visit Bette's website.
Photography courtesy of Bette