A beautiful, eco-friendly house by Benjamin Garcia Saxe
This beautiful, eco-friendly house was designed by Benjamin Garcia Saxe for a family that purchased a site in Puntarenas, Costa Rica, facing straight out towards the Pacific Ocean. Measuring approximately 300 sq.m., the Ocean Eye house has been rested against the back of a steep hill in order to stabilize the soil and protect the home from falling debris.
"The house then transitions from a more solid and intimate construction at the back that holds bedrooms and bathrooms, towards a light-weight and ephemeral structure that points to the visual collapse of the ocean and jungle views," explained the architects.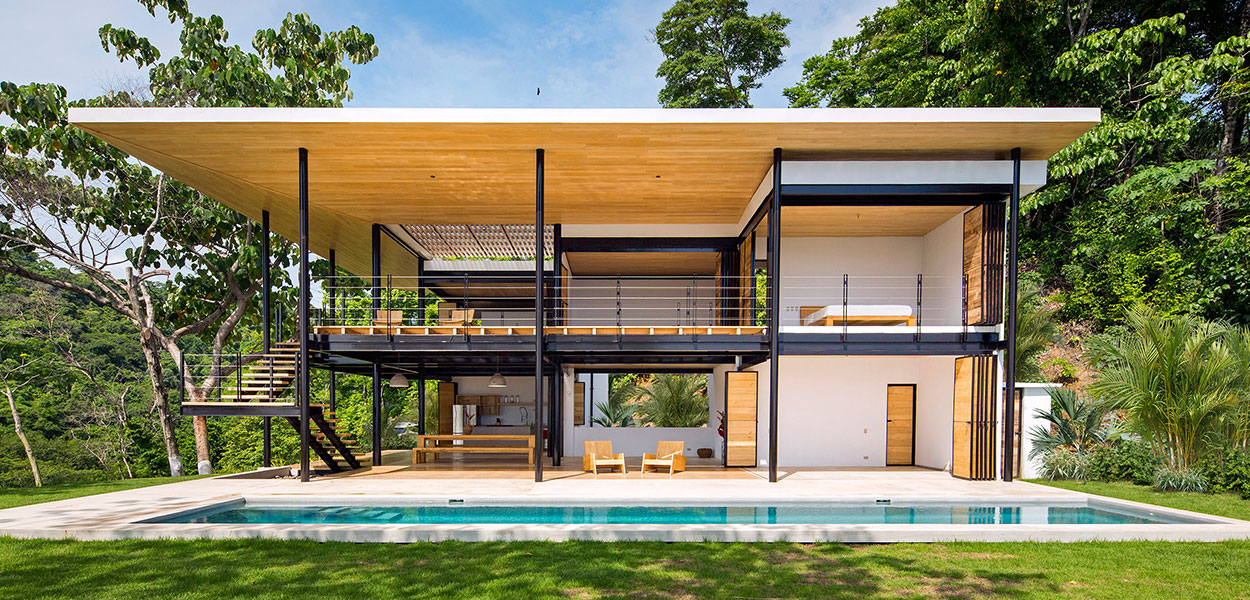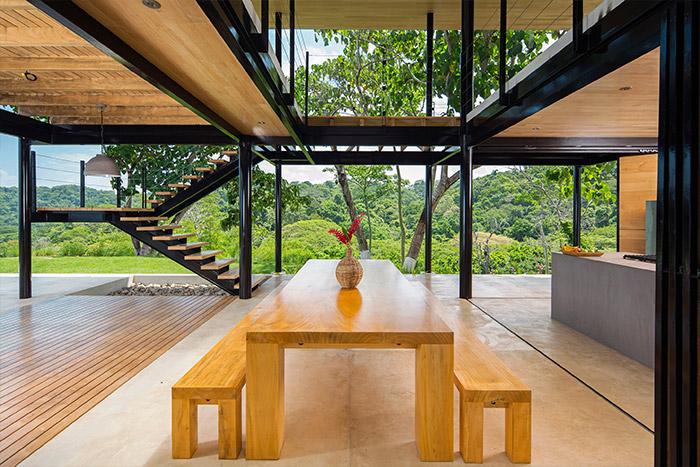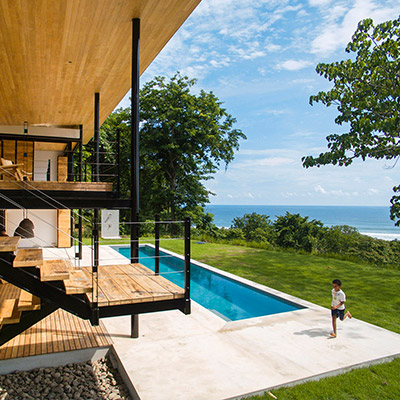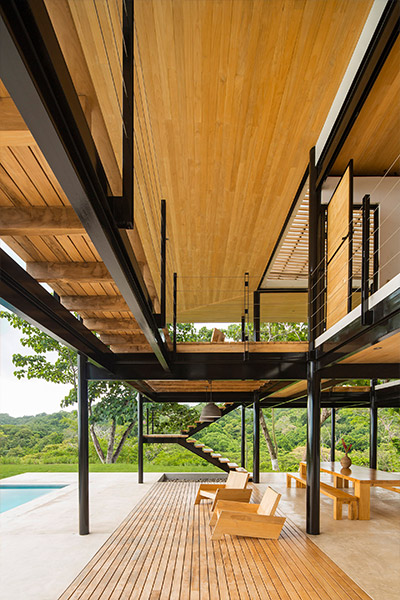 Based on a series of interlinked terraces, the interior was designed so that different views of the ocean and jungle are provided as the residents move around the house.
The wooden walls that separate the rooms from terraces can be opened to enhance the connection between the two levels and to embrace the sun and breeze.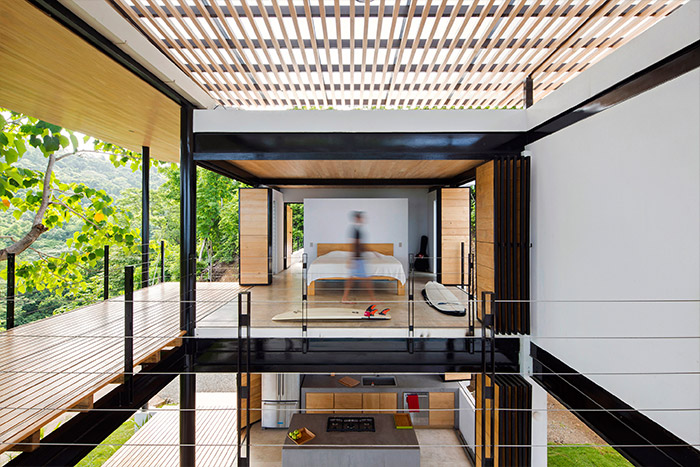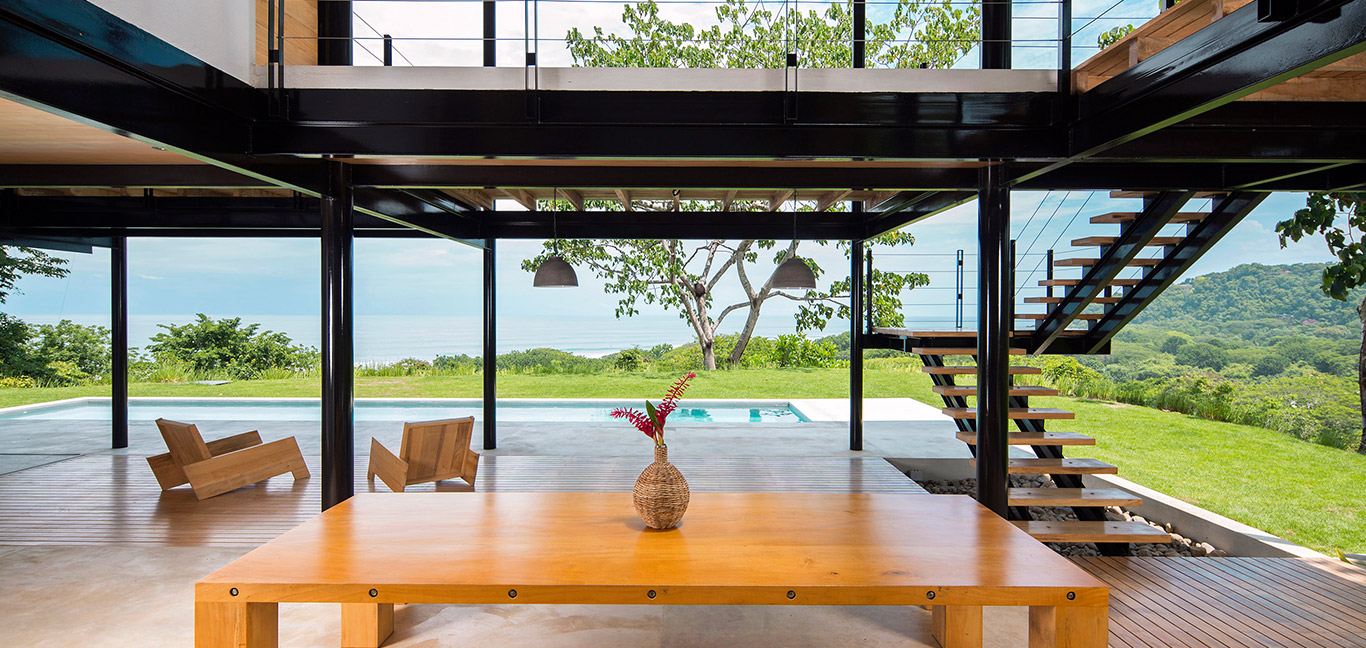 To simplify the construction process in a hard-to-reach area, the architects decided the primary structure would consist of lightweight semi-prefabricated steel frames that could be easily transported and assembled on site.
"This reduced the construction process impact on the topography as well as helped brings costs down by making a quicker and more efficient construction process. The result is a house that combines gracefully contemporary materials and techniques with local handcrafted construction," said the architects.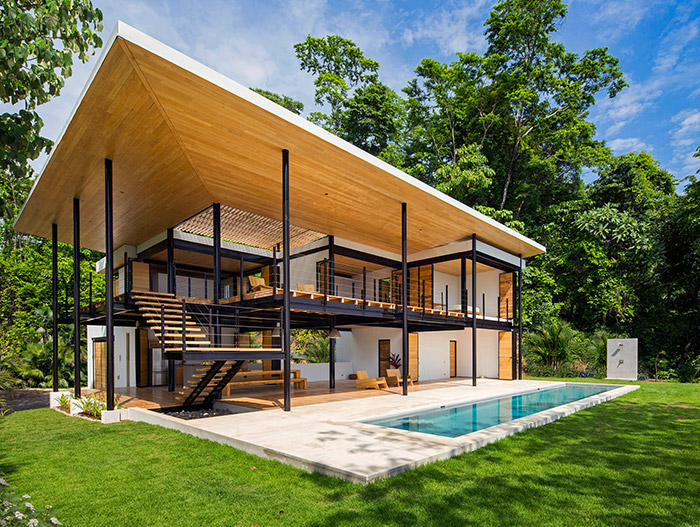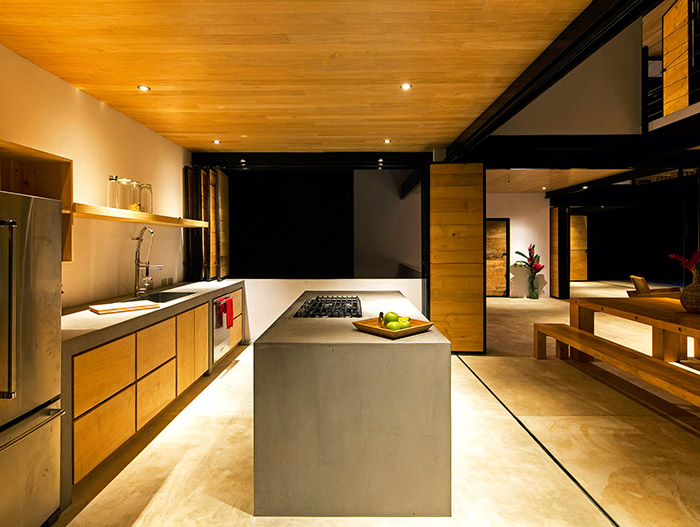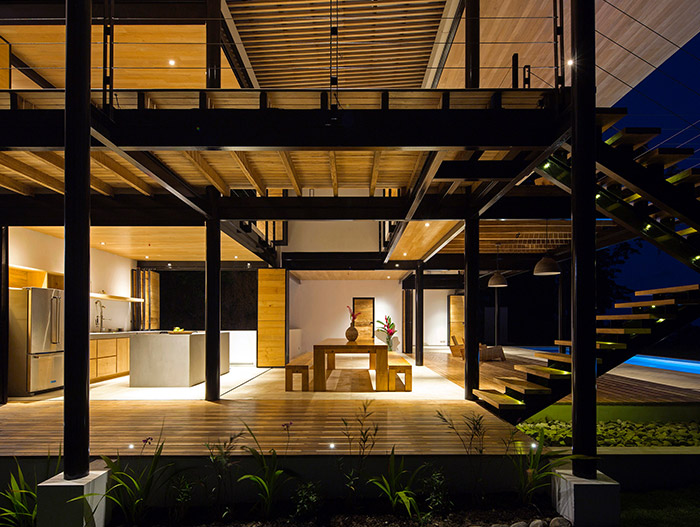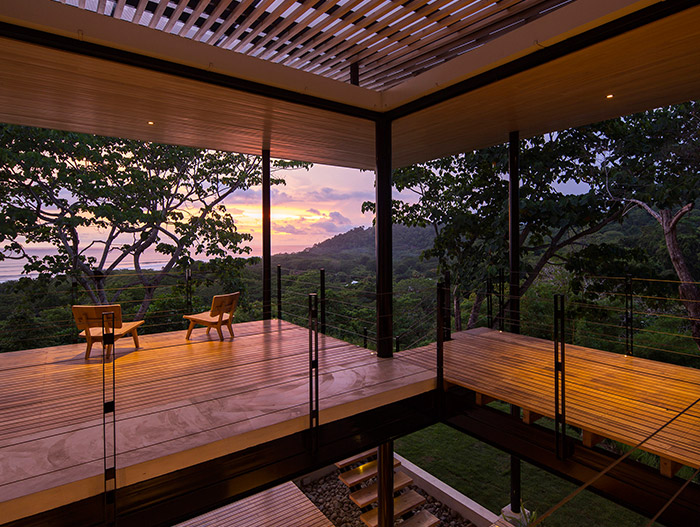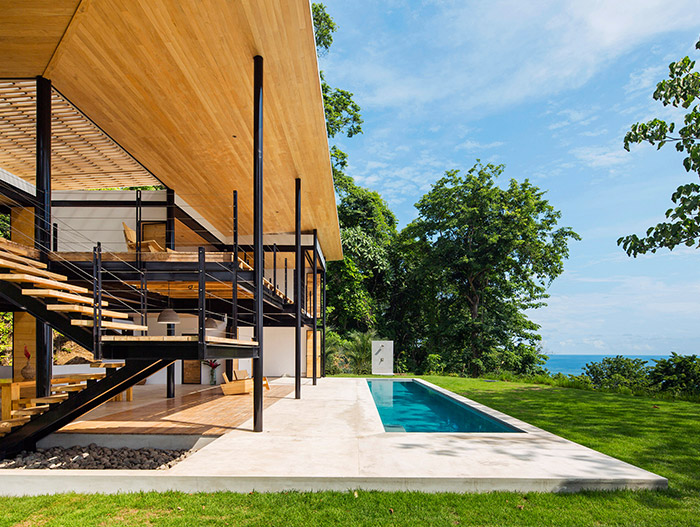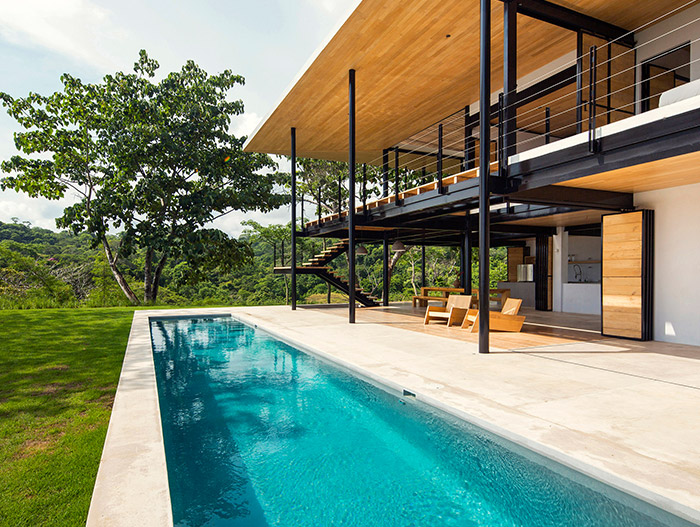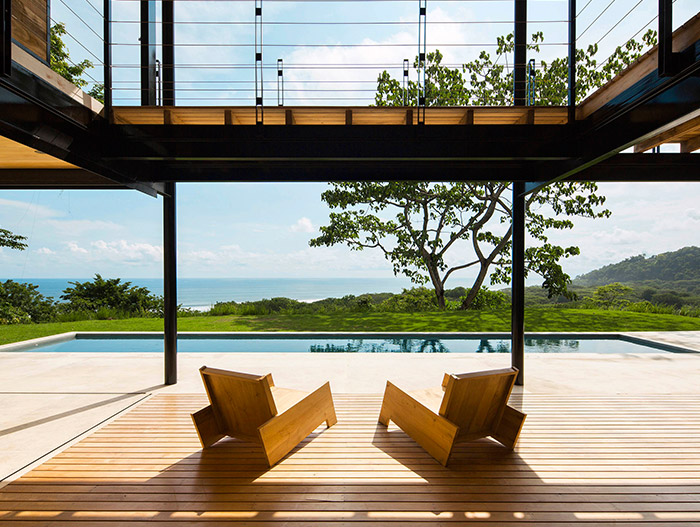 Sustainability was a key objective of this two-storey home. In order to minimize dependence on air conditioning, despite the region's hot and humid climate, the architects analyzed the local wind patterns and the solar trajectory.
As Benjamin Garcia told 10 Stunning Homes: "We used photovoltaic panels to create the energy needed for the home as well as solar thermal technology to heat water. Every single item in the house is energy efficient and the entire lighting system has been developed with high efficiency LEDs."
While it was important for the architects to create an eco-friendly house, they also strived to make the home as comfortable and beautiful as possible. "An incredibly sustainable design that is ugly will probably be demolished before any design that humans cherish as beautiful. We strive to find a type of beauty that will make our designs last and be cherished by inhabitants of today and tomorrow," the architects concluded.
Photography by: Andres Garcia Lachner